This simple tutorial will show you how to make colorful magnetic clothespins to use on your fridge, or command center.
More Fun Crafts: Bleeding Tissue Paper Art Tray, Photo Transfer Notebook, Fabric Drawers with Mod Podge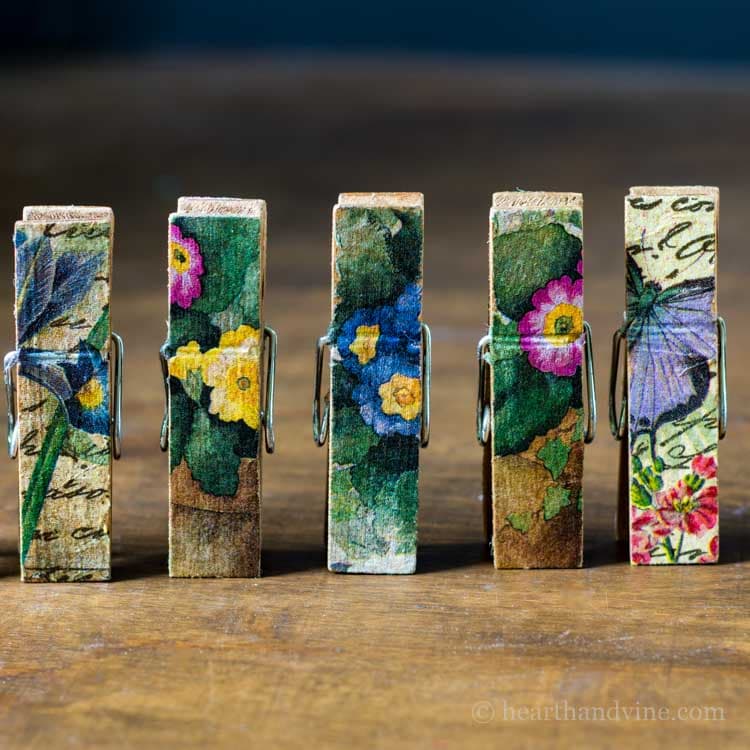 It's fun to let your creative side out and make the ordinary more extraordinary. When I saw these clothespins in Hobby Lobby, I had an idea to create lovely colorful magnetic clothespins by decoupaging the faces and adding a little magnetic tape. The process was really simple, and I can see all kinds of options for creating, as well as using these pretty little guys.
This post contains some affiliate links (that means if you make a purchase after clicking a link, there's no additional cost to you, but I will earn a very small commission. ) Click here to read my full disclosure policy.

Supplies
Wooden Clothespins
Napkins, tissue paper, washi tape or thin paper prints
Sandpaper
Mod Podge

Magnetic tape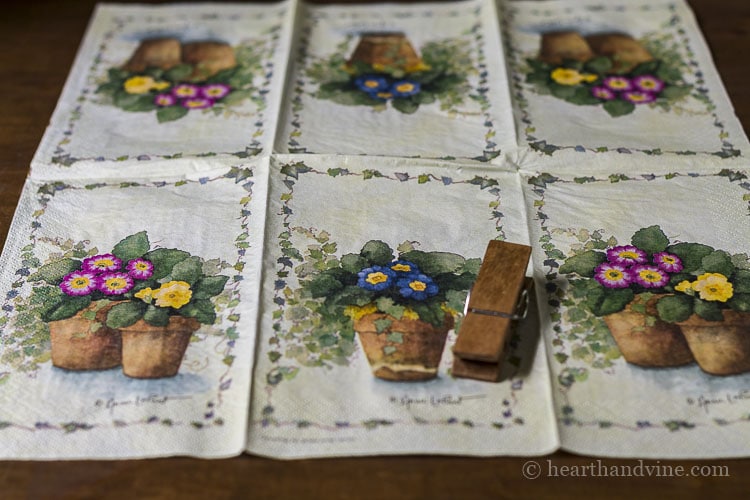 I bet you have a nice collection of pretty napkins around, and they work great for this project. You can also use tissue paper or even something you printed from your computer.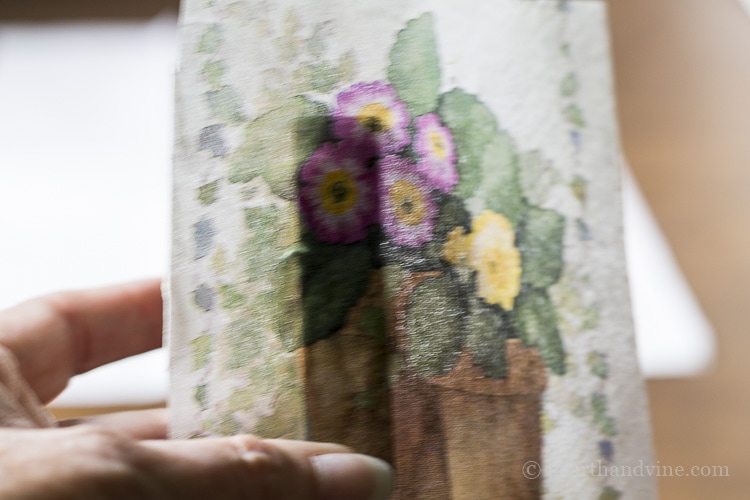 If you use a napkin, pull the backing sheet off, then hold the clothespin behind the image, to find the perfect place for your clothespin.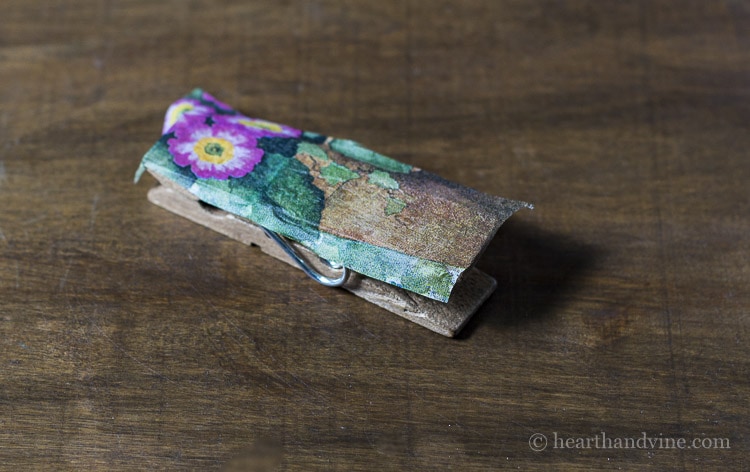 Cut a generous amount of the napkin to cover the clothespin and glue it into place with Mod Podge.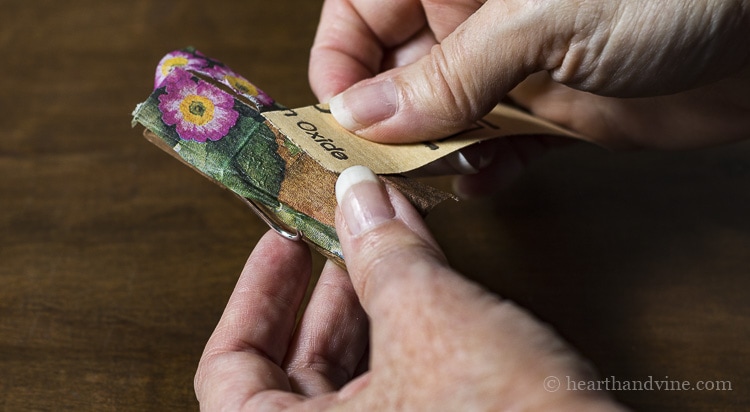 Use a piece of sandpaper, to rub against the edges, and remove any excess.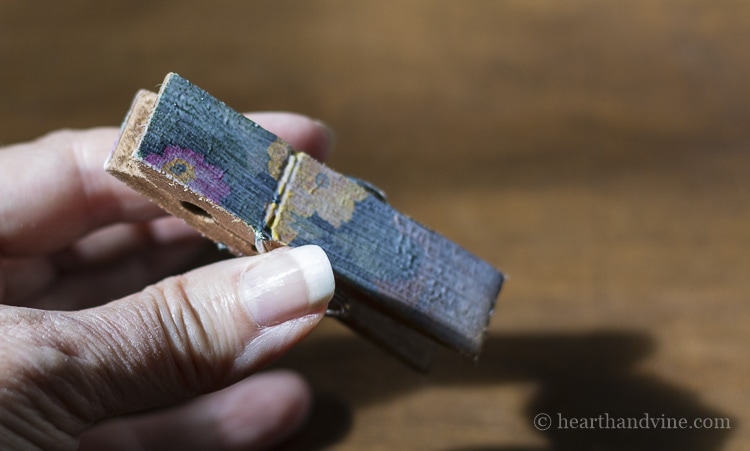 Then coat the top with a generous amount of Mod Podge. This will dry clear and help protect the finish.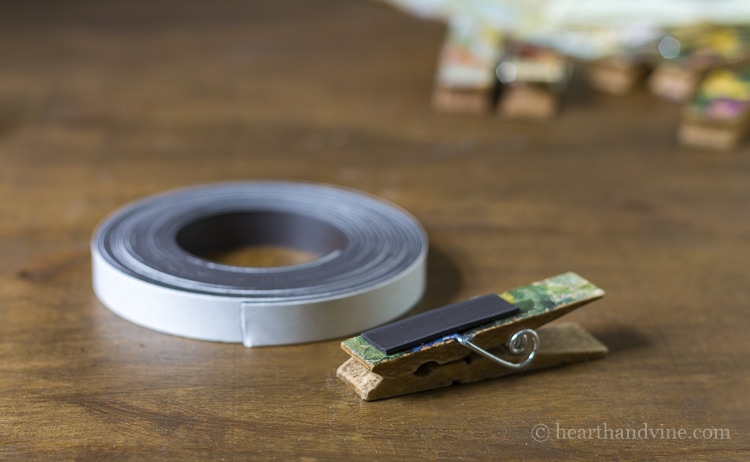 You can continue this method for the back, or leave it plain. Then cut a strip of magnetic tape to place on the back.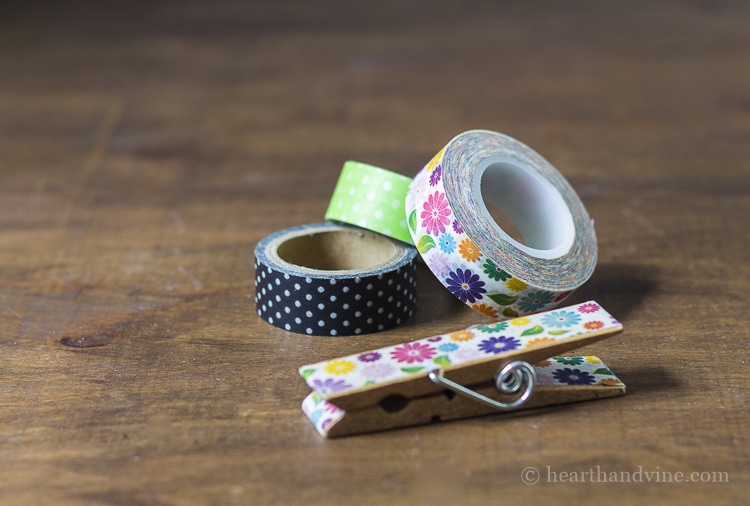 Washi tape is another fun idea for embellishing the clothespins. I found that it did not stick as well, but if you have one you really like, you could use some regular glue for permanence.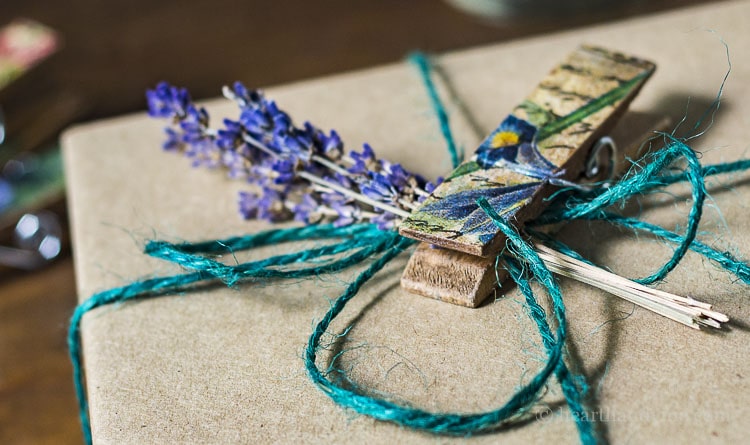 They make great present toppers.
Colorful Magnetic Clothespins
A simple and fun way to create a little beauty to an ordinary clothespin. These colorful magnetic clothespins are great for gifts and command centers. You can also skip the magnetic tape and use them as pretty chip clips.