This mason jar oil lamp is created with beautiful pine cones, evergreens, and cinnamon sticks, combined with essential oils. It makes a lovely gift for the holidays and you can easily make several at one time.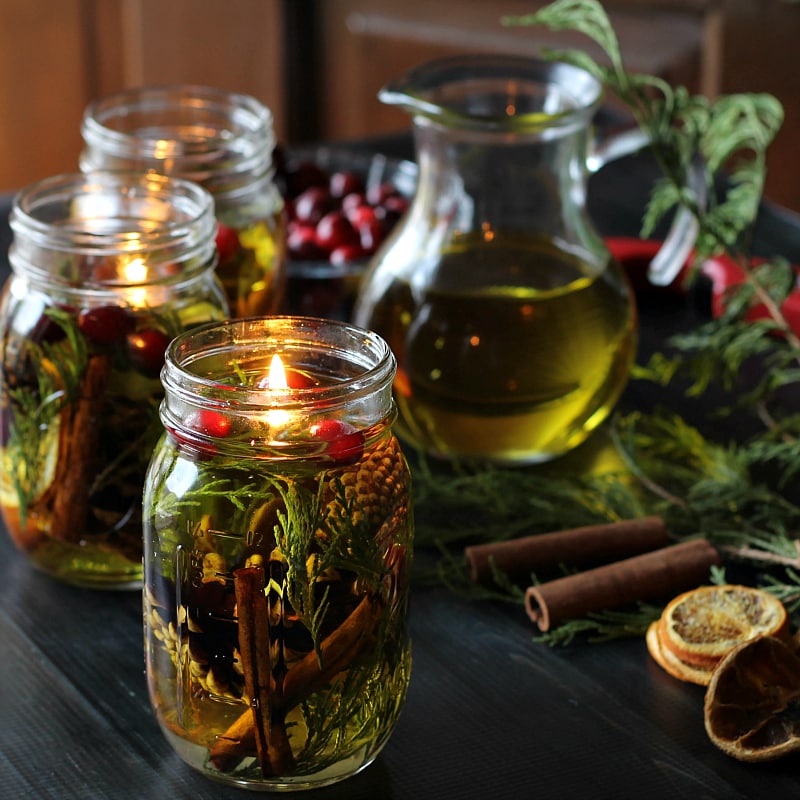 Every year I make a handmade gift for my friends, family, co-workers, and others we want to thank at Christmas time. In the past, I've made bayberry candles, simmering potpourri, and spice mixes. This year I decided to make a mason jar oil candle lamp, that looks pretty and smells nice too.
I noticed that a lot of people were making oil candles for the summer with citronella oil, and several survivalists used cooking oils as an extra lighting source when the power goes out. One of the articles specifically talked about making an olive oil lamp, as it burns well without an unpleasant odor.
This post contains some affiliate links (that means if you make a purchase after clicking a link, there's no additional cost to you, but I will earn a very small commission. ) i.e. as an Amazon Associate, I earn from qualifying purchases. Click here to read my full disclosure policy.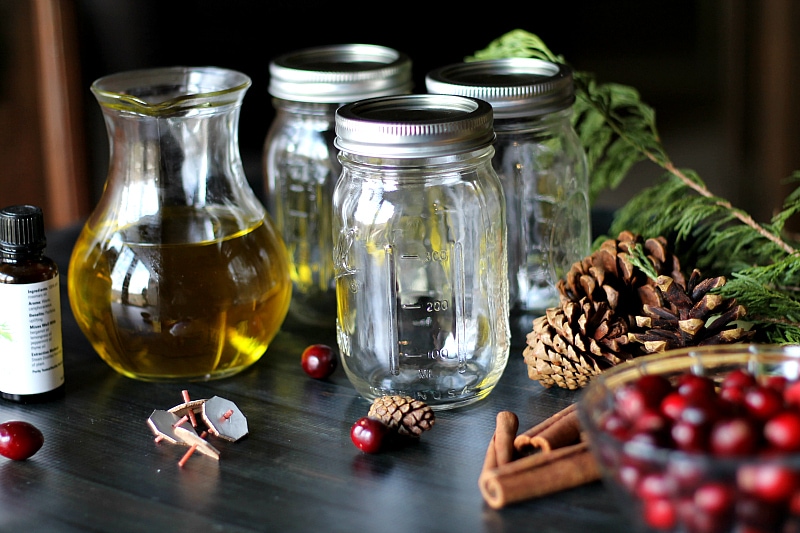 That's where I started. I wanted the oil candle lamp to smell nice so I used scented pine cones, and cinnamon sticks, and added some essential oils.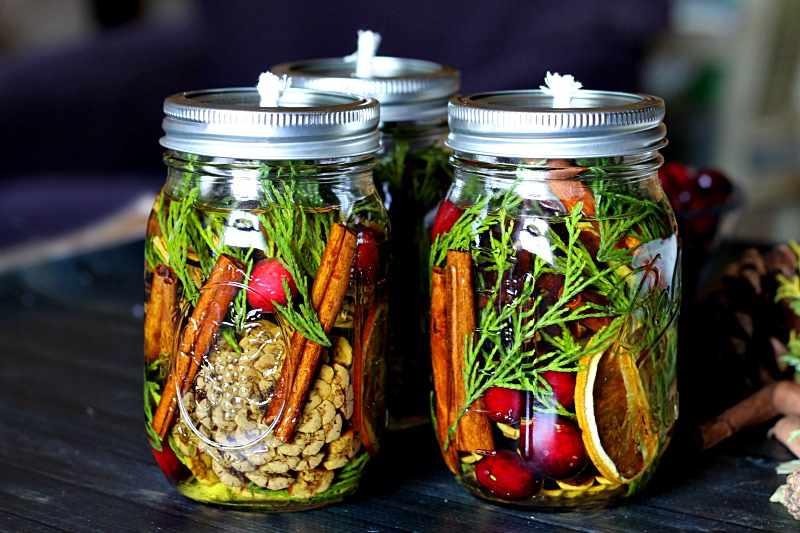 Trouble with Mason Jar Oil Lamps
The first few I made were so beautiful. I packed them with herbs and spices, drilled a hole in the lid, and added a cotton wick.
Only they did not work. 😐
The wick would only stay lit for a minute or two, even after letting it soak overnight. I tried different kinds of wicking but still had problems. I did find one article that mentioned using a metal collar but I was looking for a simple solution. Especially since I was making many candles for gifts.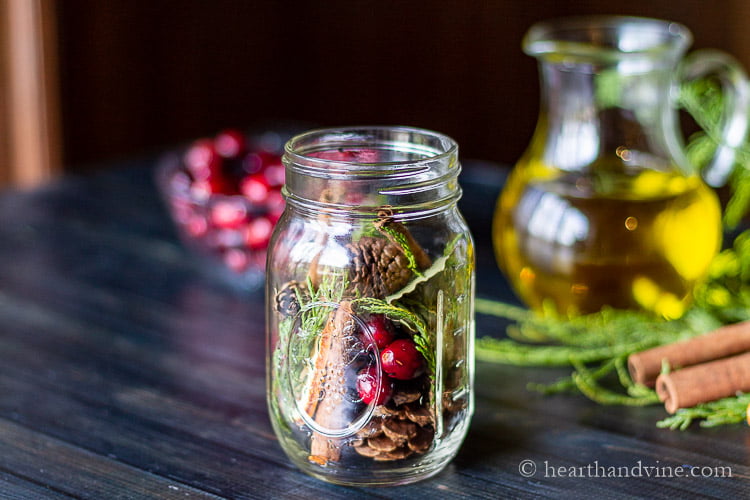 Also, I could have tried some type of lamp oil but I was worried about burning that type of oil in the home. Mainly I worried about combustion and toxic fumes. I'm no expert so maybe this is really not an issue. However, since I was giving these to others I wanted to make them as safe as possible.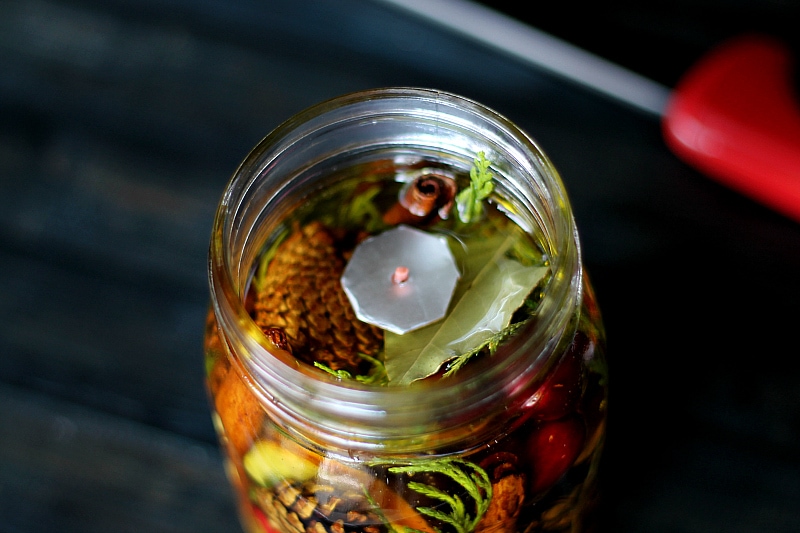 The Solution
So after some research and experimentation, I found floating wicks
. These are the same wicks used for Menorah candles at Hanukkah.
They worked! 😛
I was so happy because I had already bought all the materials for many, many gifts. I did have to replace a few lids, and I no longer needed the cotton rope, but everything else was still viable.
How to Make a Beautiful Mason Jar Oil Lamp
Oil Candle Supplies
Pint Mason Jars

Olive Oil

Dried Orange Slices - How to Dry Orange Slices

Cinnamon Sticks

Small Pine Cones

Floating Wicks
Essential Oils (rosemary
, sweet orange
, cinnamon
) You can use whatever you prefer. You can also use fragrance oils.
Safety Caution: Candles need to be handled properly. According to the National Fire Protection Association, many candles have started home fires. Never leave the candle burning unattended. Make sure the candle is set on a sturdy surface away from anything that can catch fire. Keep them out of children's reach.
See NFPA's candle safety tips page for more details.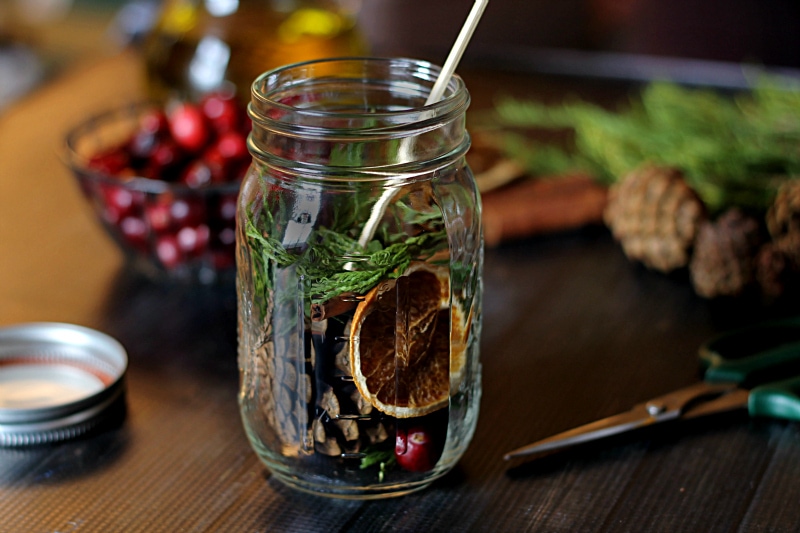 Start by filling the mason jar
with botanicals. You can see I've used cranberries, dried orange slices
, pine cones
, cinnamon sticks, and some fresh cedar from the yard. Don't stuff them too full. You need to leave some room for the floating wick.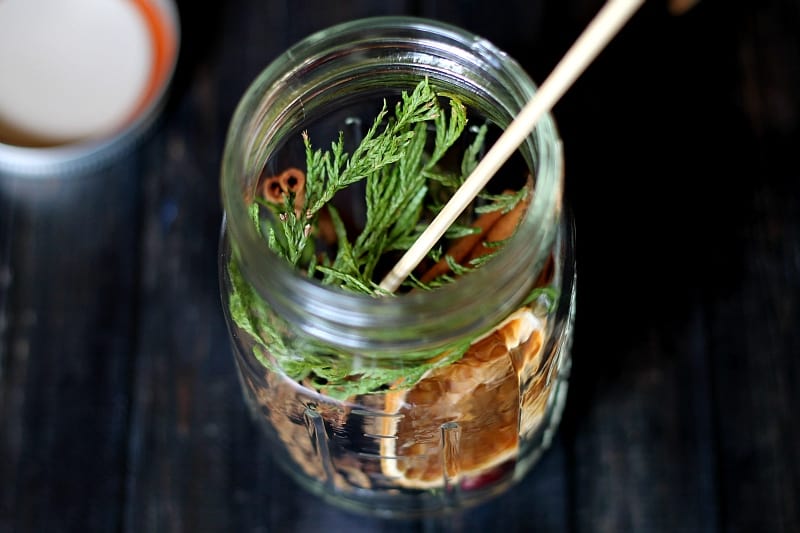 Using a wooden skewer, an old pencil would work too, position the plant material where it looks best.
Add some essential oils to your oil. I used light olive oil because it is the least scented, and cheaper than extra virgin. For essential oils, I used rosemary, sweet orange, and lemon. Cinnamon and peppermint oil would be great for a holiday candle too. Or you could use lavender essential oil or rose oil if you have a preference for a floral scent. And, you could also choose a good quality fragrance oil.
Just know that adding essential oils probably won't compare to a scented wax candle.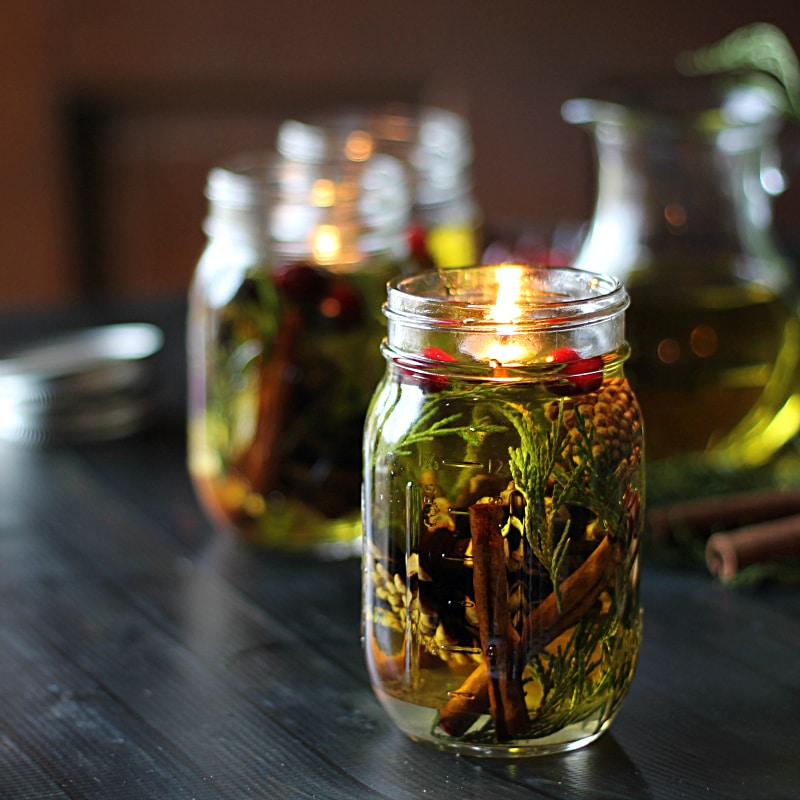 Fill the jar with oil, then add your floating wick.
Mason Jar Oil Candle Tips:
Fill the jar well and use a skewer or old pencil to push the natural materials into place, leaving plenty of room at the top for the oil and the wick to burn.
As the oil burns, you can add some water, which will make the oil will rise, and allow you to burn the candle longer. However, if the candle goes unused for several days the water will turn and bacteria may start to grow making the candle cloudy. It's best to just add more oil to raise the level above the botanicals.
You can also use a piece of an old candle's wick for a replacement when the original one burns up.
Can You Use Artificial Materials?
One of my readers asked if they could use artificial materials. I really like using natural elements however, I recently tried making the oil candles with artificial flowers to make Spring Mason Jar Oil Lamps and they worked great. Since they are artificial you can fill them with water and add an inch of oil to the top for burning.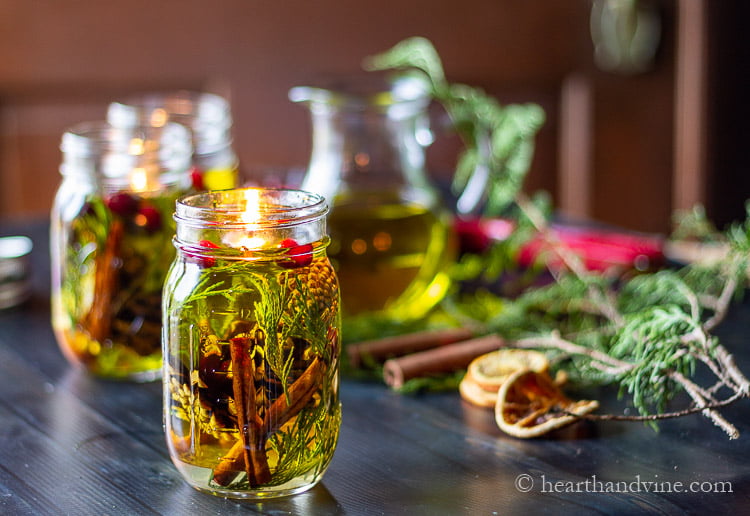 Free Printable Tags for Your Oil Candles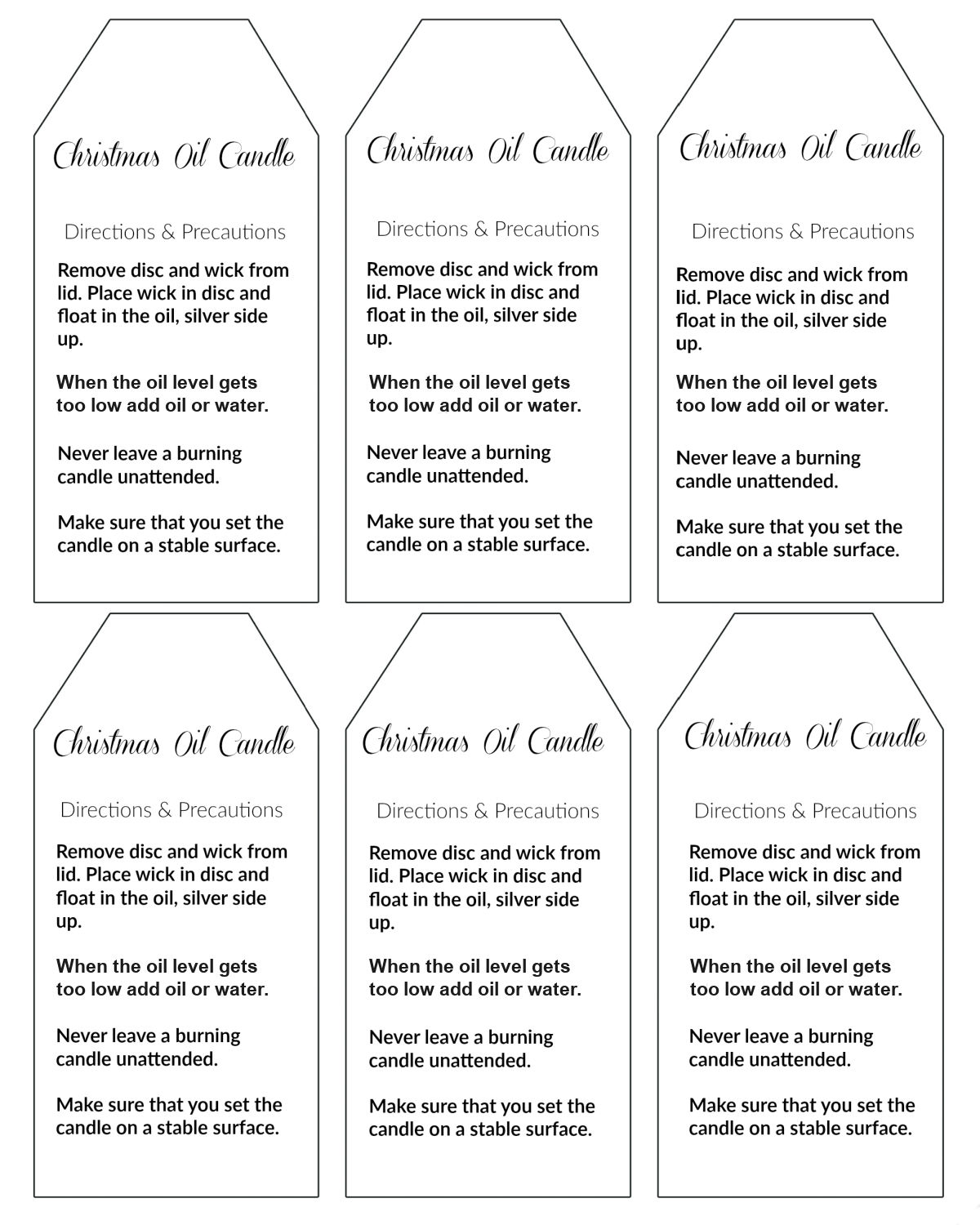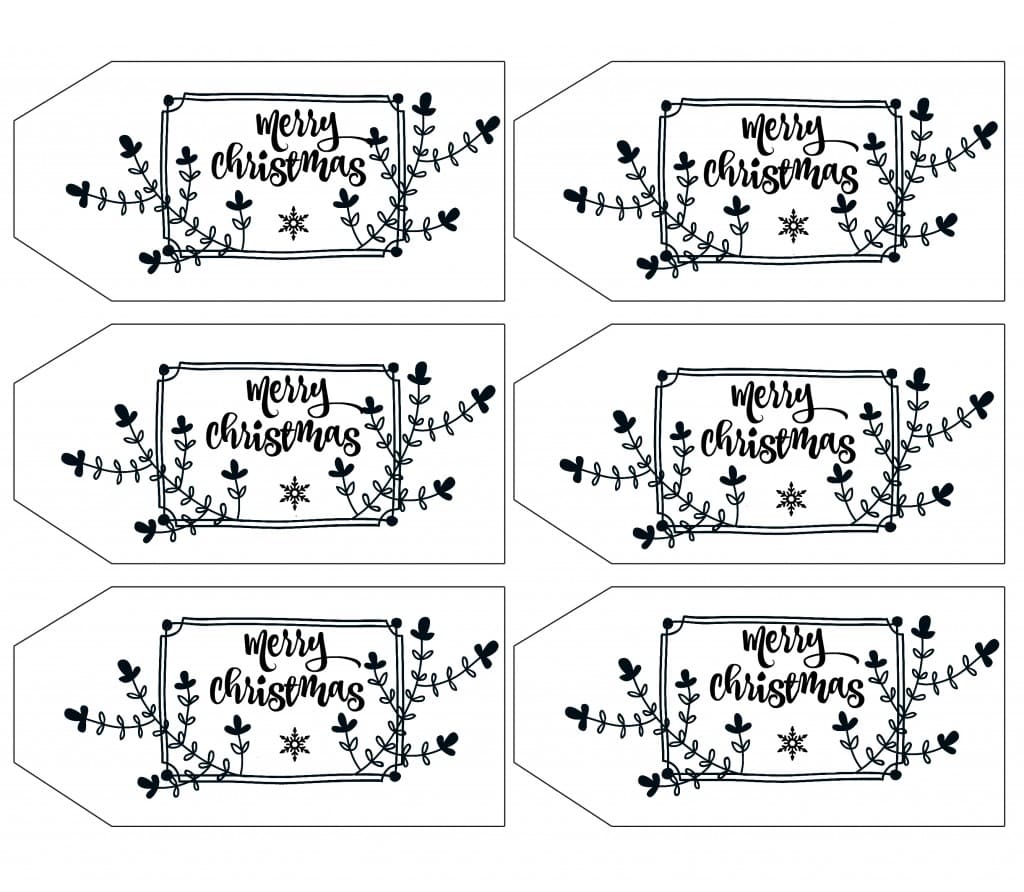 I'm adding these tags to my gifts. Feel free to copy them. If you click on them you will get a pdf version that you can print.
Another Tip: Since I would be traveling with many of them, I decided it was best to tape the floating wick to the top of the jar with a little washi tape, so it wouldn't get lost in the oil while traveling. This is what I'm referring to on the directions tag.
I love the way they turned out.
Once I figured out how to make them, it was pretty easy to put several together in one sitting.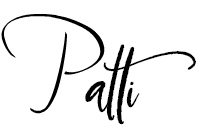 ---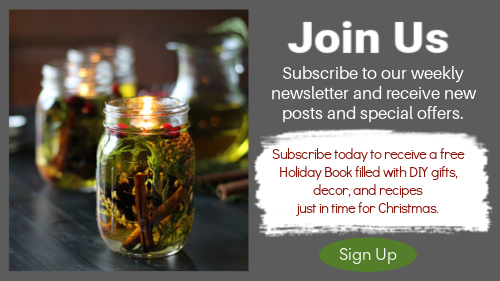 Check out my DIY/Projects Page,
for more great handmade gifts and project ideas.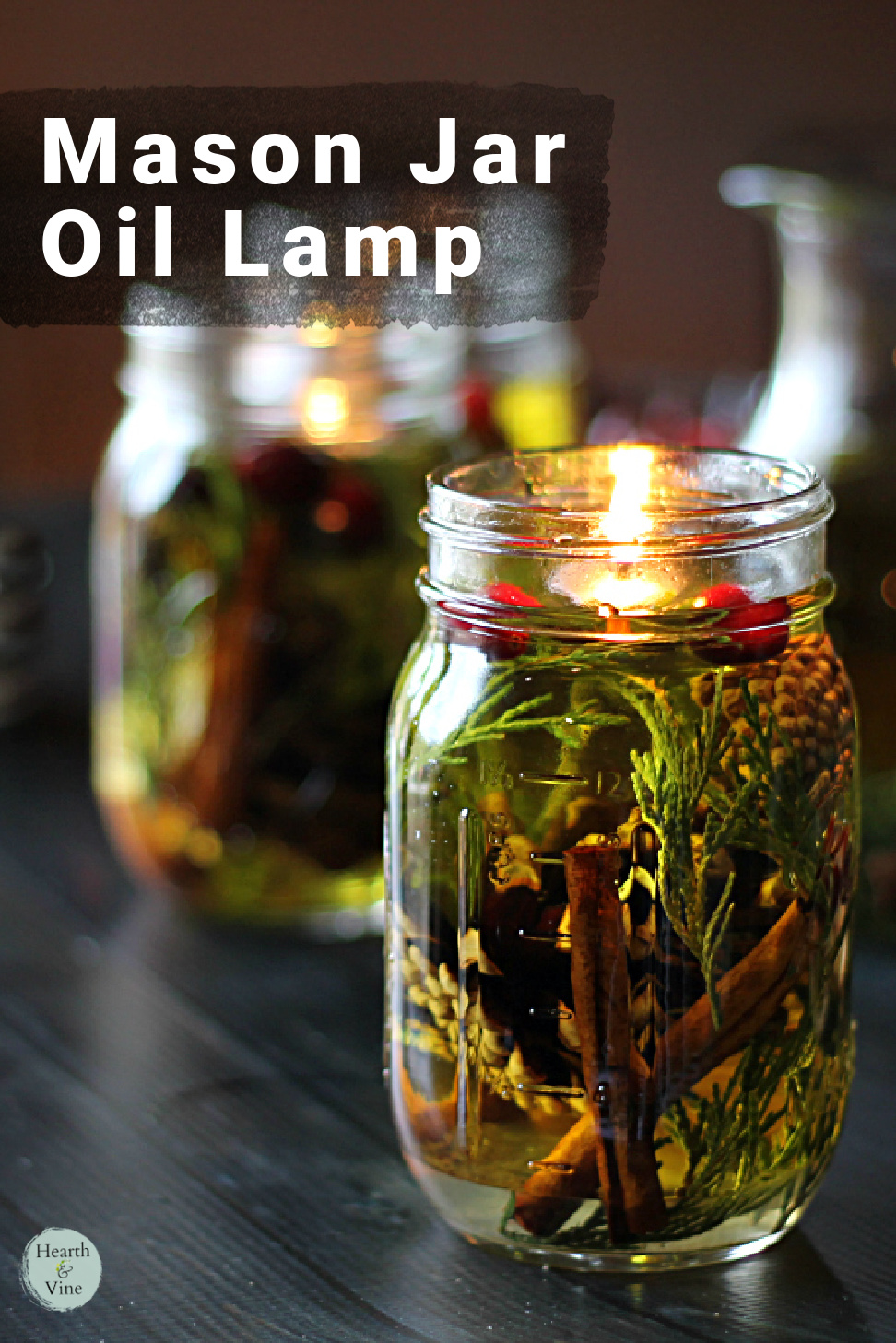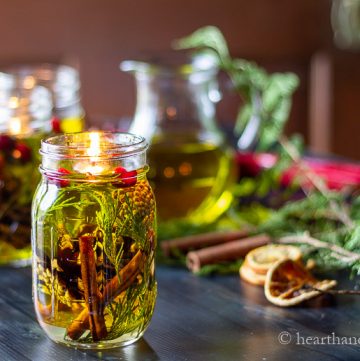 Print
DIY Mason Jar Oil Lamps
Learn how to make beautiful mason jar oil candles for Christmas gifts or just a pretty element to your own holiday decor. Filled with natural elements like dried orange slices, pine cones, and bits of cedar you will love this rustic natural look.
Equipment
Wooden skewer or pencil for stuffing and moving materials.

Printer for directions and gift tags
Materials
Pint

Mason Jars

Olive Oil

Dried Orange Slices

Cinnamon Sticks

Small Pine Cones

Floating Wicks

Ribbon or waxed twine for tags

optional

Essential Oils - Optional

rosemary, sweet orange, cinnamon You can use whatever you prefer. You can also use fragrance oils.
Instructions
Fill a pint-sized mason jar with cinnamon sticks, pine cones, greenery, dried orange slices, and other ingredients.

Add light olive to fill the first rim of the jar.

Use a wooden skewer or pencil to move around the filler material and keep it in place.

Add a floating wick or tape the floating wick to the lid for a gift and screw on the lid.

Print out the directions tag and gift tag to tie on the candle.