This nature weaving craft is a great way to enjoy elements from the garden or collected items from any trip outdoors.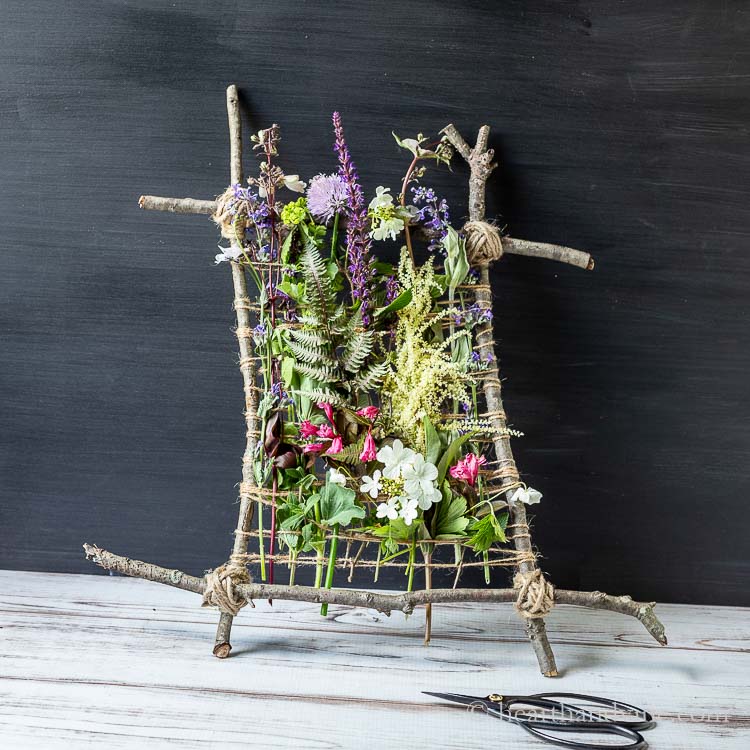 I enjoy nature crafts. I have many posts on crafting with items in nature such as making your own potpourri, creating a grapevine wreath from wild vines in the yard, homemade firestarters, and much more.
So when I came across the idea of a nature weaving craft I knew I had to try it.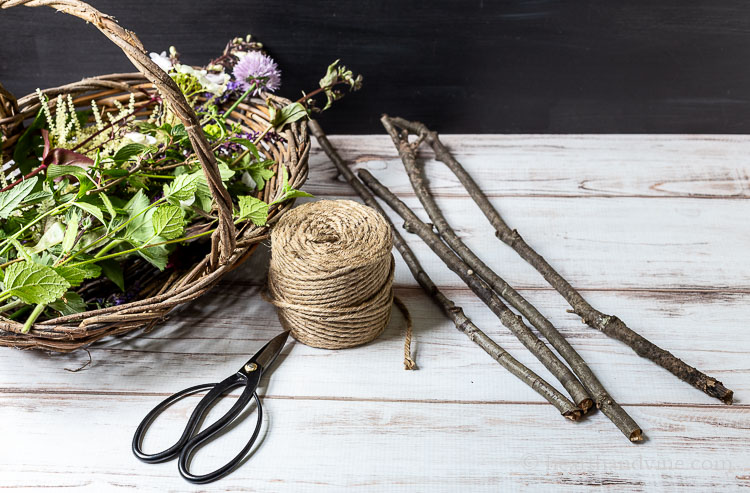 How to Make Nature Weaving Art
All you need is a few sticks, twine, scissors and lots materials found in nature.
I used clippings of flowers and herbs from the yard but I could see adding in bits of feathers, unusual bark, twigs, seed pods, and other items you might find on a nature hike.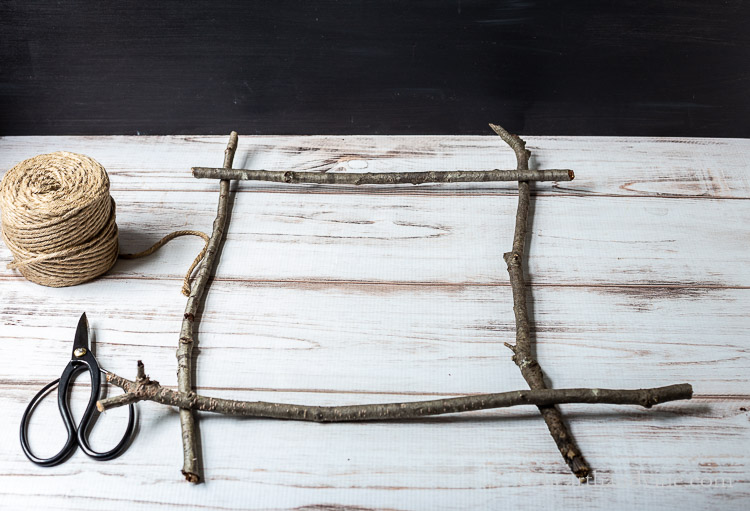 Try to pick sticks that are around the same width. You can decide how tall and wide you want your weave to be from there.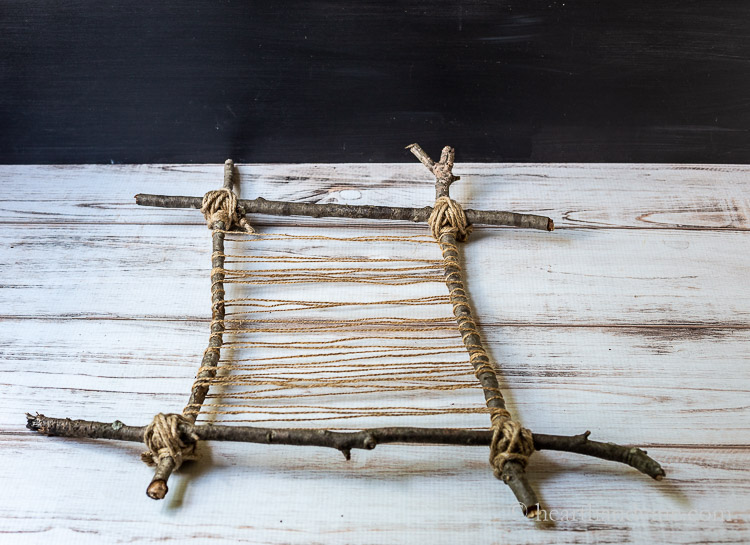 Start by lashing together the four corners.
Then wrap twine from one side to the other creating the weft.
Each time you get to one side, wrap the twine around the stick once for adding strength.
You can make the weave with as much twine as you want. However, I made mine with a lot of twine so that I could use lots of plant material and I wanted to make sure it would hold it well.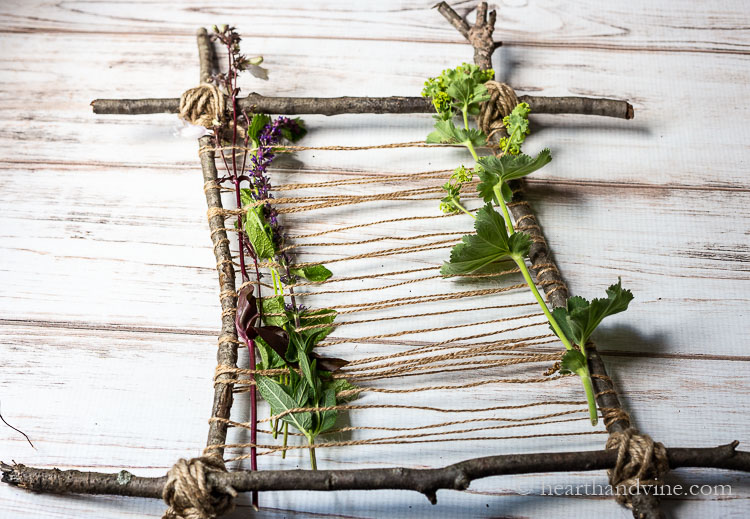 Next, start weaving your collected nature pieces in and out of the twine.
You can also tie on a piece of twine to the top back to use as a hanger.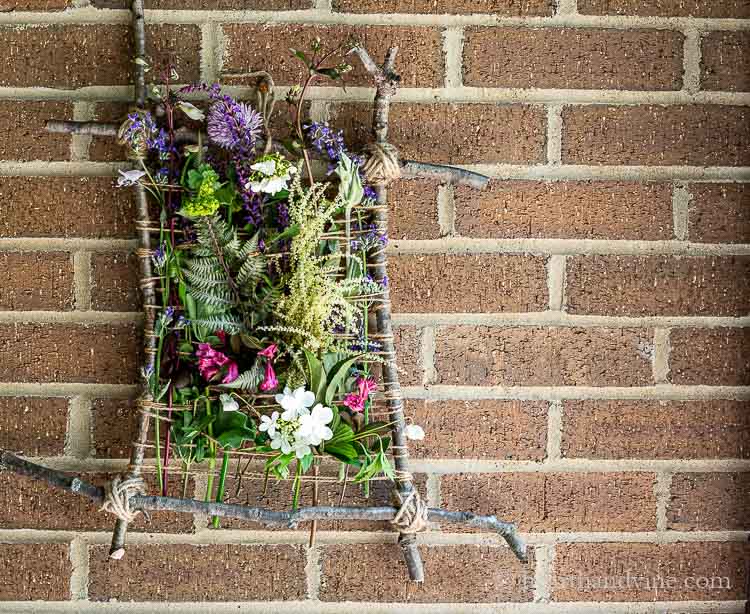 The result is really pretty. However, as you may expect this will only look this good for about a day.
If you want something that will last longer, consider using more materials (like feathers, bits of bark, seed pods and grasses) that will not shrivel up.
Also, many flowers and herbs will dry nicely, though they may shrink up. You could at that point add in more and have something that will last a good while.
Flowers/Herbs that dry well
Lavender
Salvia
Yarrow
Rosemary
Larkspur
Hydrangea
Roses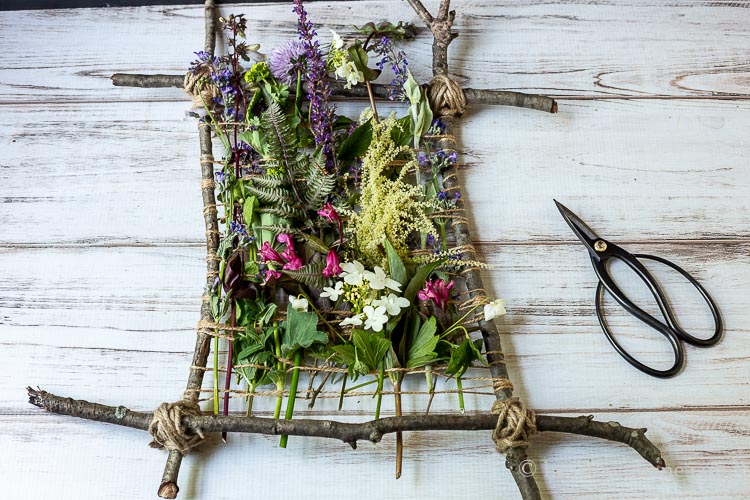 If you are looking for a fun outdoor pastime consider a nature weaving craft that you can create yourself or make one with contributions from your entire family.