Rustic wooden pumpkins are an easy way to refresh your fall decor by using scraps of wood, and other items you have on hand.
Recently I invited my family over for Sunday dinner during the Steeler game. In addition to preparing a great feast, I wanted to decorate our main living area for fall, but I didn't want to spend a lot of time, or money.
So, while I was bringing out boxes of decorations from the basement, I noticed several scraps of wood near my husband's workbench. This reminded me of the cute rustic wooden pumpkins that I've seen on Pinterest, and I thought they would make an easy craft and a nice, new addition to the mantel.
I love the way they turned out. So quick to make, and hey, they were free.
Rustic Wooden Pumpkins Using Scrap Wood
They started with these random pieces of wood I found in the basement.
After I cleaned them up a bit, I gave them all a base color of orange craft paint. Then using shades of red and brown, played around until I got the look I liked.
These are bits of wood from a branch that fell in the garden. They made perfect stems for the pumpkins.
A piece of old wire greenery made great vines. You can easily make these vines, by wrapping them around a paintbrush, or any tapered handle.
They were super simple, fast and didn't cost a dime. Looks like a little pumpkin family. I guess I'm on a trend of family groups. Remember the momma and baby owl wreath I posted recently.
Everything on this mantel except for a couple of thrift store finds on the right, came from the basement boxes, or were already somewhere in the house.
I love that these rustic wooden pumpkins add such a nice new brightness to the mantel.
They took very little time to make, so I had plenty of time to clean the house and make dinner,
And since they are not Halloween decorations, they can stick around through Thanksgiving.
And then we'll have Christmas to deal with. 😉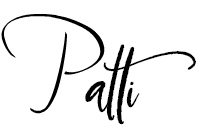 ---
P.S. You may also enjoy this easy Wooden Gather Sign for fall or this Welcome Wooden Sign made from contractors shims. You can find them and much more on my DIY Projects page.
Click Here to Save to Pinterest!
Print
Rustic Wooden Pumpkins Using Scrap Wood
Gather scrap wood to make the cutest rustic wooden pumpkins. It's a super simple project and a fun addition to your fall and Halloween decor.
Materials
Scrap Wood - 3 pieces

Wire Greenery

Orange Paint

Brown Paint

Brown Paint

Red Paint
Instructions
Gather scrap wood in various rectangle shapes and sizes.

Clean them up to remove any dust or dirt.

Paint them all a base color of orange craft paint.

Use shades of red and brown, until you get the look you like.

Use bits of a wood branch to make the stems.

Wrap a piece of old wire greenery around a paintbrush to create a vine.

Secure them around the pumpkin.