Wow! I seriously cannot believe that this is Thanksgiving week here in the US. So much going on but all in a good way. What are your plans for the week? I'm making an appetizer to take to my sister's mother-in-laws this week. I'll be experimenting with brussel sprouts and a blue cheese dip, so I hope they will like it.
I hope you are all getting excited and not too crazed with all the upcoming holiday events. Let's take some time to be inspired and share some love here at our weekly party where there's always a ton of great creativity and knowledge so generously shared.
Features: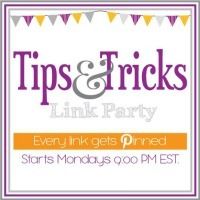 If you were featured brag about it! Grab the button below!