This yule log centerpiece is made with natural materials. It makes a beautiful Christmas table decoration and you can join in the ancient tradition of wishes and burning the log to start off the new year.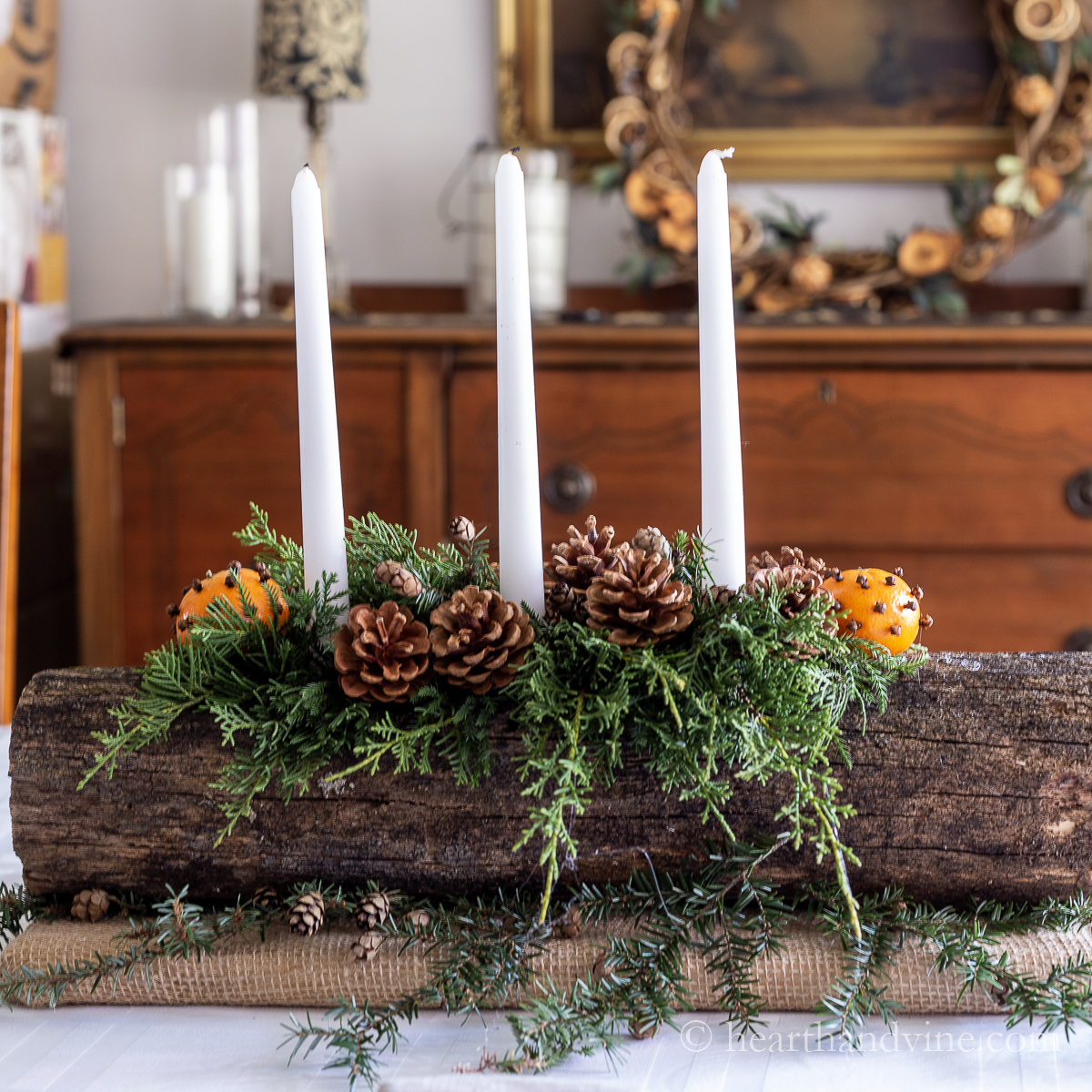 You may have heard of a yule log cake but did you know that the ancient tradition stems from bringing home a large log or entire tree to burn in the fire?
The tradition of the yule log is said to have started in Europe. Over time many people have continued this celebration by decorating a log to burn on the winter solstice, Christmas Eve, or New Year's Eve as a symbol of hope and happiness for the new year. Since I love decorating with nature this rustic Christmas decoration is right up my alley.
How to Make a Yule Log Candle Centerpiece
Just find a nice size log outside. Brush it off and place it on some foil on a baking sheet in a low oven around 200 degrees for an hour. This should get rid of any unwanted pests.
If you'd like to have candles as part of your yule log drill a few holes on the top.
Just deep enough to hold the candles upright.
You can also melt some of the bottom of the candle into the holes before inserting them. The wax will act as glue and hold the candle in place. You could also use a bit of hot glue.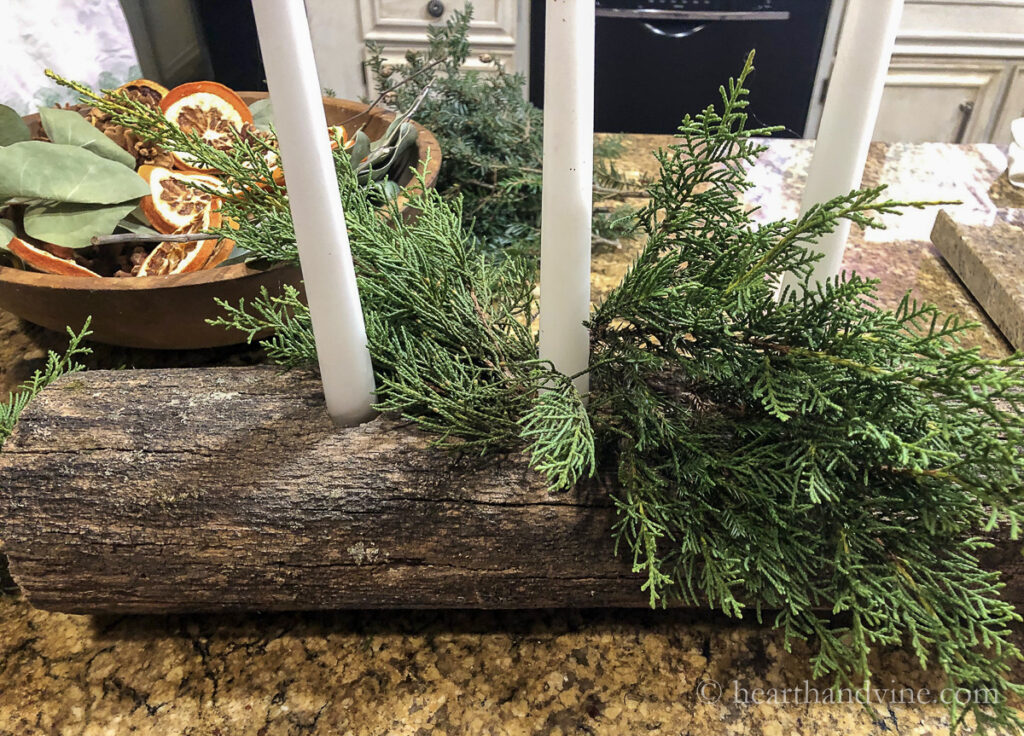 Then start adding different evergreens around the candles. I used juniper from my yard.
Then add in things like pine cones, and other natural elements to make a beautiful centerpiece. I added some clementines studded with whole cloves for a little color and added fragrance.
Other Yule Log Decoration Ideas
Greenery such as ivy, holly, pine needles, eucalyptus
Cinnamon sticks
Ribbon and bows
Faux or real flowers
Real or faux berries
Artificial snow
If you want to protect your tablecloth find a board or a large platter. I used a wood board and covered it with burlap.
Then add some evergreens around the edge. This will make it look nice but also keep the log from rolling.
If you like, start a tradition by having each person you are with write down a wish for the new year. Then burn the wishes along with the log in the fireplace or outdoor firepit.
As always, the beauty of nature makes decorating a cinch. This yule log centerpiece is not only pretty but will make a fun conversation piece for our holiday dinner.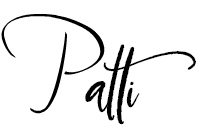 Print
DIY Yule Log
Create some beauty for your Christmas table with this Yule Log centerpiece. Using a log and evergreens and other natural elements you can make a wonderful focal point for you and your holiday guests to enjoy.
Equipment
Drill

Pruners or scissors

Hot glue gun
Materials
Log

Evergreens

Candles

Clementines

Pine Cones

Cloves
Instructions
Find a log from outside and cut it to a nice size if necessary.

Brush the dirt from the log and place it on a foil-lined sheet in a 200-degree oven for 1 hour.

Drill holes on the top of the log for candles then melt some of the bottom of each candle into the hole to hold the candle in place.

Stick cloves into clementines or oranges.

Hot glue greenery, pine cones, and the clementines around the candles.

Place the yule log on a tray or piece of wood with some additional greenery around the edge to keep the log from rolling.
Notes
You don't need to add candles to the log and can skip this step if you don't want to bother with a drill.
Use any kind of natural materials you have available to decorate your yule log. In addition to evergreens, you can use holly, cinnamon sticks, eucalyptus, faux berries, or dried fruit.
You can also use a split log with a flat bottom. This way it will not roll.