These fall planter ideas will help you choose and create beautiful container gardens that will last well into the winter season.
As summer comes to an end, it's time to spruce up or create new pots of color, for your entrance. Today I'm sharing some of my favorite fall planter ideas that will last several months.
Here in our zone 6 garden, so many of the summer flower planters have grown past their prime.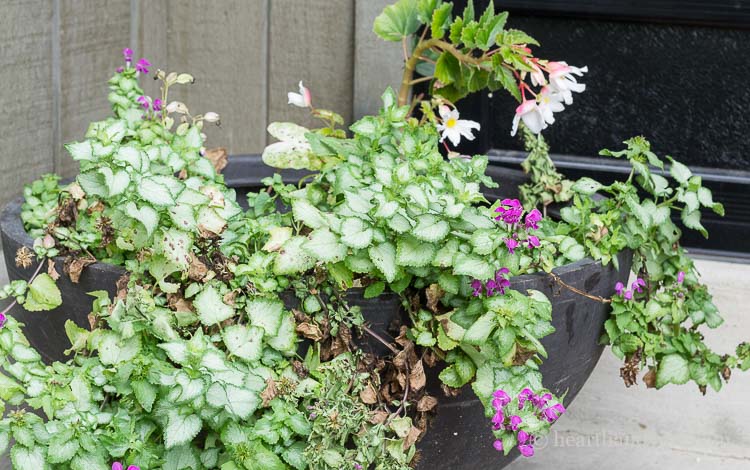 Fall Planter Ideas
The only thing looking good in this large planter, on my front porch is Lamium, 'Orchid Frost.'
I dug out the begonia in the back and re-potted it to bring inside.
Then I cleaned up any dead or poor looking foliage and created a beautiful planter for the fall. As always, keep in mind the thriller (tall), filler (bushy), and spiller (trailing) theory, to create a stellar looking planter.
I kept the Lamium because it will overwinter in this pot, and it has a nice creeping nature. The three plants shown above are all annuals. They will not make it past a couple of frosts, but since the planter is located on a covered porch, I trust that they will hold their own through the end of November.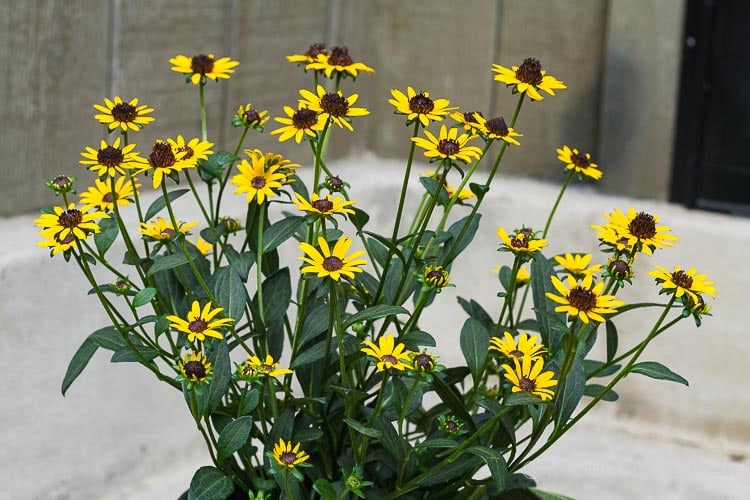 Even better choices are the three listed above because they're all hardy perennials in my area, and will last through the winter. Depending on how cold it gets, I could keep them there until next year. However, I will probably move them into the garden, on a warm day in late November, or early December, to make room for new Christmas decor.
A couple of other great annuals would be ornamental kale or a different variety of coleus.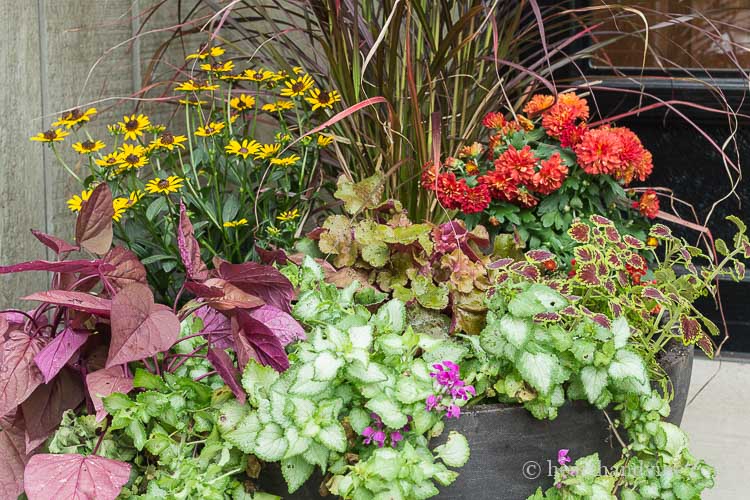 More Fall Planter Tips
If you want to have two flanking pots, consider buying one of each and dividing them into two.
This works for many of the plants above, sold in quart and gallon pots, and will save you money. It also allows you to plant a greater variety into a smaller pot.
Also, don't be afraid to add in gourds or even a few sprigs of artificial berries to give your planter more color and texture.
Fall Planter Ideas Recap:
Keep some of the plants that still look good in the planter
Buy perennials that you can reuse in the garden
Divide larger pots into two pieces - 2 for the price of 1
Add artificial accents for extra texture and color
Add other fall accents like gourds or Indian corn
Consider moving plants from the garden into your planter
Look for end of the summer sales in shades of autumn
I would have liked to purchase all perennials for this planter.
Still, the purple fountain grass to me is so gorgeous, that I felt it was worth the price.
And, the sweet potato vine and coleus have been at the nursery from the beginning of the season, so I was able to purchase them at 50% off. I do love a bargain.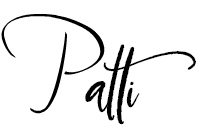 ---