Learn how to make pretty fabric bowl covers to protect your food as an alternative to plastic wrap. A great housewarming present or any occasion gift.
While shopping with my sister and friend in the strip district, I stopped in at Loom, a beautiful textile store full of high end fabrics, notions, and vintage pieces. In the front they have a section of fat-quarters for $3.50. If you are into collecting beautiful fabric patterns, you may have found yourself with a few fat quarters. These are perfect for creating fabric bowl covers that you can use outdoors, and in the fridge, to protect your food.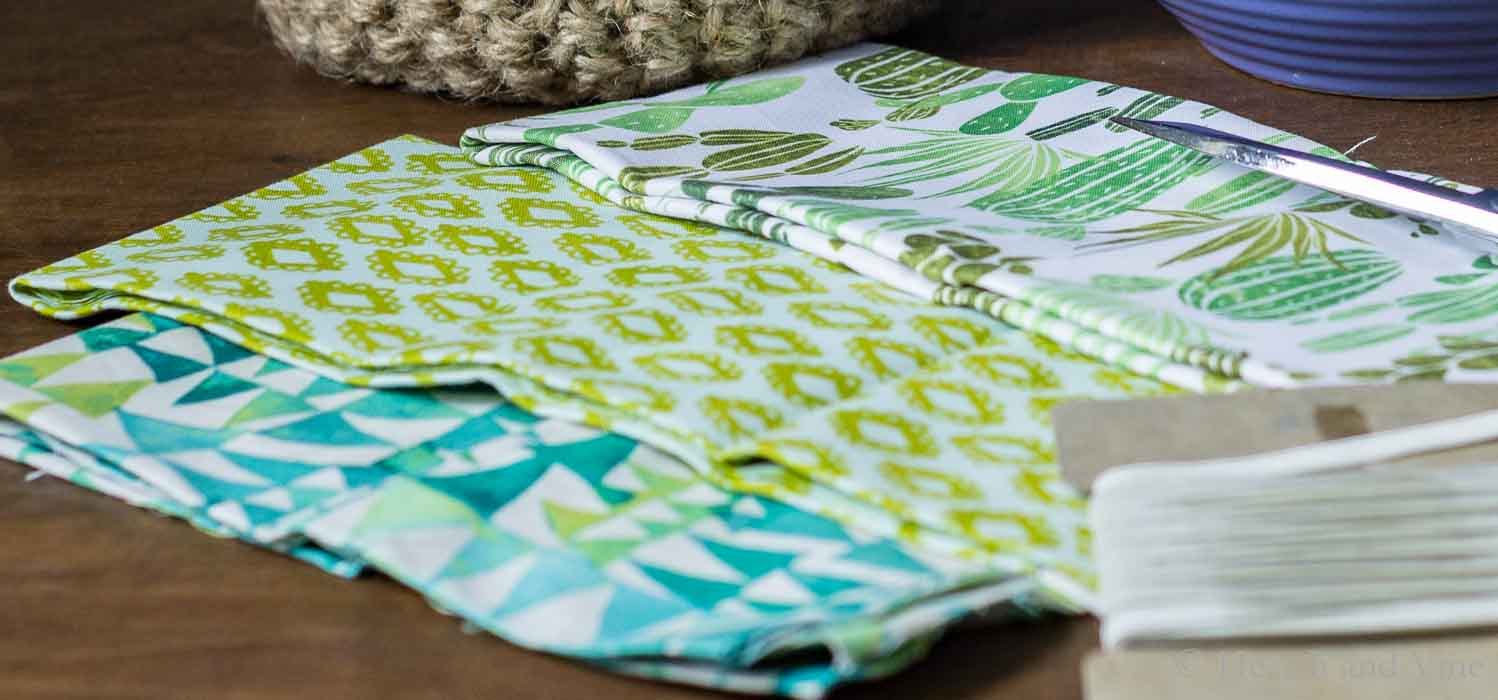 In case you haven't heard of the term "fat-quarter," is just means a sample of fabric measuring 18″ x 22." Just like charm packs, you can buy these in collections for quilting and crafts. Some places such as Loom, simply have an assortment for you to choose from, to make any project, or to add to your collection.
Materials:
Cotton fabric – I used three fat quarters
but depending on the size of your bowls you may not even need that much.
1/4 inch elastic cord

Sewing machine and coordinating thread
Start by washing and ironing the fabric. Place your bowl upside down on the wrong side of the fabric. Then measure and mark, 2 inches out from the bowl, all the way around.
Connect your markings to make a circle.
Cut with pinking shears to prevent the edges from fraying.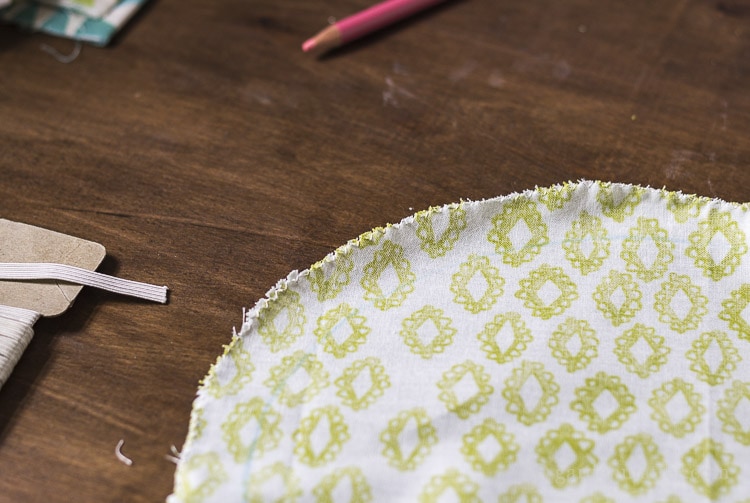 Another option is to use an overcast stitch instead of pinking shears.
Fold over the finished edge 1/2 inch and sew, leaving a 2-inch opening at the end.
Cut a piece of elastic cord about 5 inches smaller than the circumference of your bowl. Attach a small safety pin to one end of the elastic.
Thread the elastic through the fabric, using the safety pin to help you push it through. Once it is all the way through, remove the safety pin, and sew the ends of the elastic together on the machine, or by hand.
Then hand stitch the opening closed.
Fabric Bowl Covers
I like the idea of using these to keep out insects in the summer, when dining outdoors or picnics.
They look a lot prettier than foil or plastic wrap, and can be made to coordinate with your kitchen, or any theme you'd like. Wash and reuse as needed.
Wouldn't these fabric bowl covers make a nice housewarming gift?
You could make something delicious, and bring it to the new homeowners, complete with the bowl and cover as part of the gift.
Check out the DIY/Projects Page,
for more great handmade gifts and project ideas.