Learn how to make simple fabric card holders from 5 in squares of coordinating material. Use for business cards or a gift card package.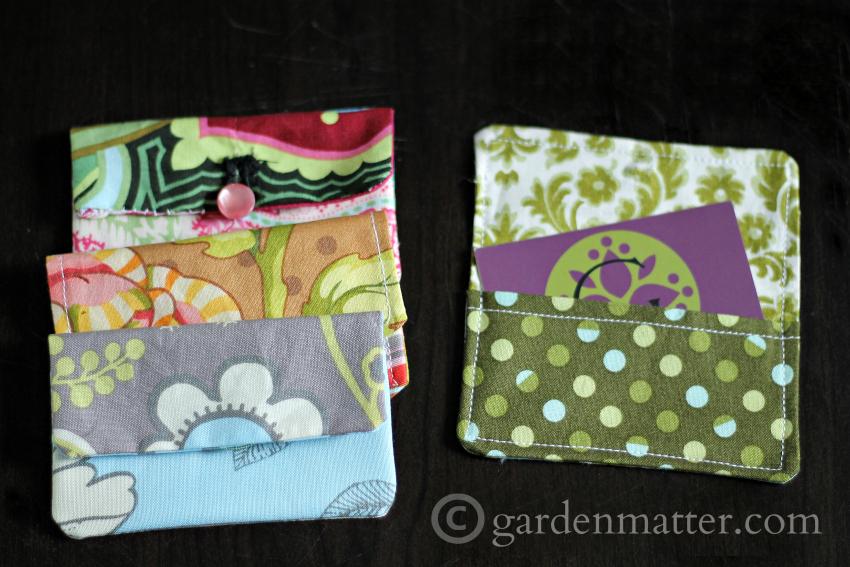 Have you noticed how beautiful the designer fabric is now? I fell in love with Amy Butler and a few others not long ago, and bought a bunch of charm packets to use for quilting. Needless to say I never got around to making any quilts, just a runner for my dining room buffet. Still I'm always thinking of ways to use this pretty fabric. A while back, I made spice filled mug mats, and today I'm sharing a new project. These fabric card holders can be used for your own business cards. However, I think they also make a beautiful gift card holder.
Charm Square Fabric Card Holders
Materials:
3 coordinating fabrics cut into 5 inch squares
sewing machine
some kind of closure such as a button, snap or velcro (optional)
The Process
First take one of the three squares and fold it in half. Stitch along the fold about 1/4 inch from the edge.
Place this piece on the right side of one of the remaining fabrics aligning the bottom edges to make a pocket.
Next take the last square of fabric and place it on top of the other two with right sides together.
Stitch a 1/2 inch seam along all edges leaving about 1/2 inch open for turning.
Trim edges and clip corners.
Turn right-side out. (this was the hardest part)
Press with an iron.
Slip stitch opening or top stitch along the entire outer edge.
Add a closure such as a snap, Velcro or a button if desired.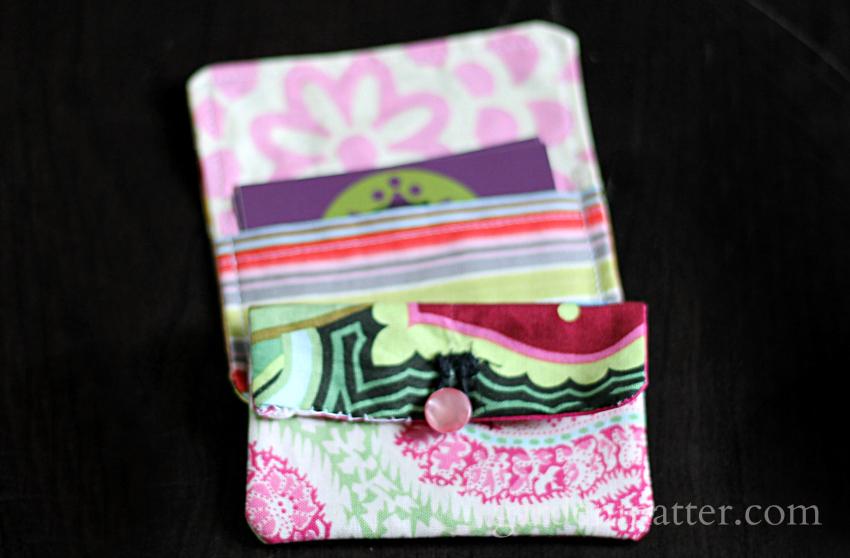 That's it. Pretty simple, huh?
Makes a nice artistic business card holder or as a fancy package for the next gift card you give.
Makes me want to purchase more charm packs. Ok, I might have a problem. 🙂
You May Also Like:
Homemade Dust Cloths – Pretty, Functional, and Sustainable
Mug Mats: Beautiful Spiced Filled Handmade Gifts
Handmade Gifts: How to Make a Fat Quarter Trivet