Take advantage of all the wild grapevines cluttering your yard by creating a beautiful grapevine sphere for the garden.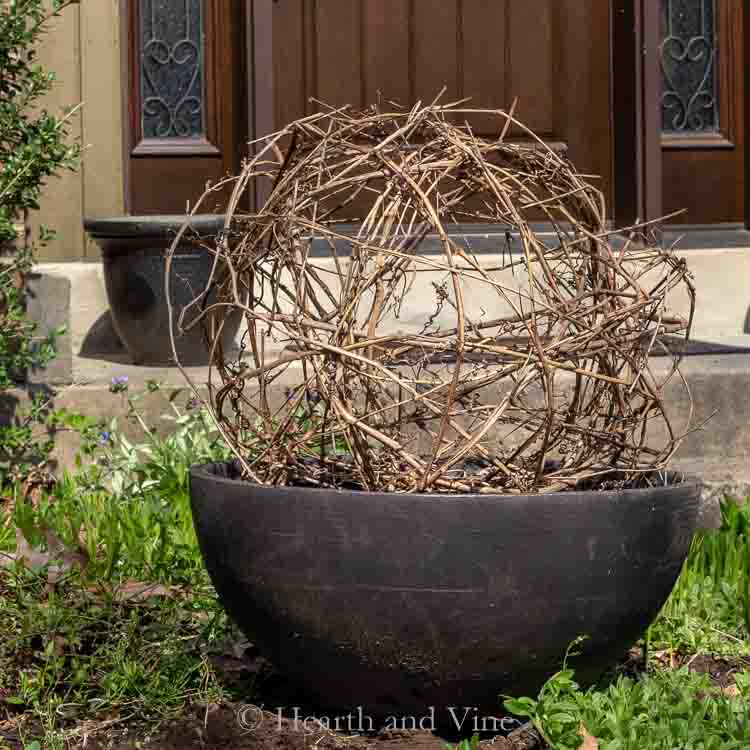 Today is Earth Day and many bloggers will be celebrating with fun ways to celebrate our beautiful planet with cookies decorated like the earth and earth-like crafts.
So while I was doing some much-needed spring cleaning in the garden I came across more grapevines. In the past, I've made grapevine wreaths and a grapevine basket planter.
This year I decided to make a large grapevine sphere. It makes a nice ornamental feature in the garden and can also support plants and vines.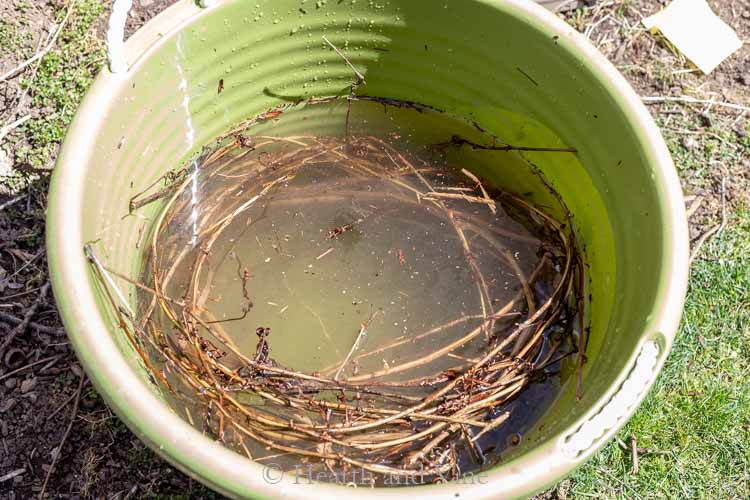 How to Make a Grapevine Sphere
Start by soaking your grapevines. These vines are dry and brittle from last season but you could use fresh vines too. If they are fresh you may be able to skip this step.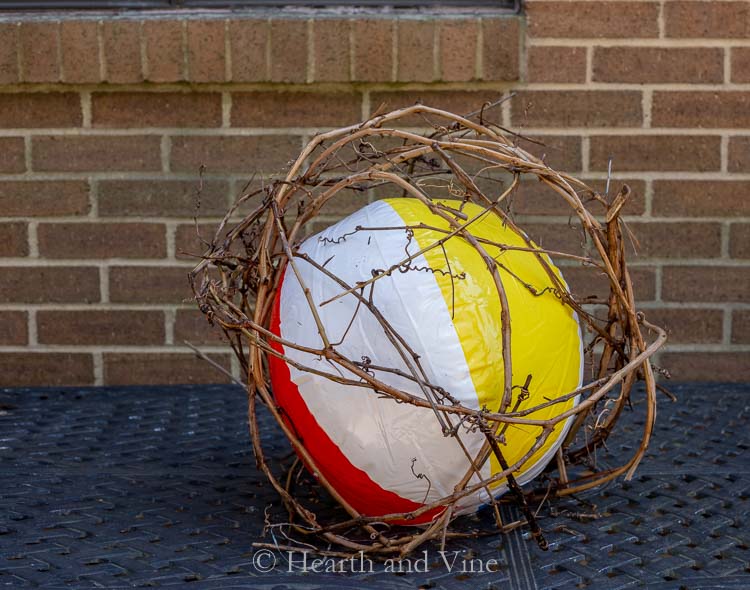 Use a beach ball to form your sphere, weaving the vines around and through.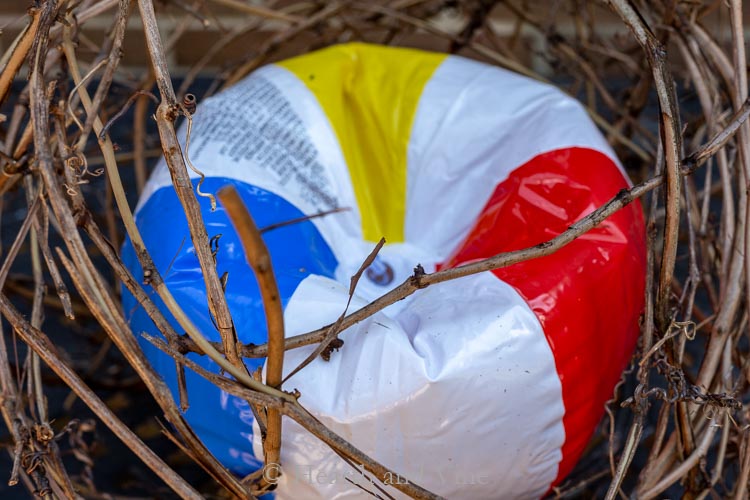 Once you have all the vines intertwined you can deflate and remove the beach ball.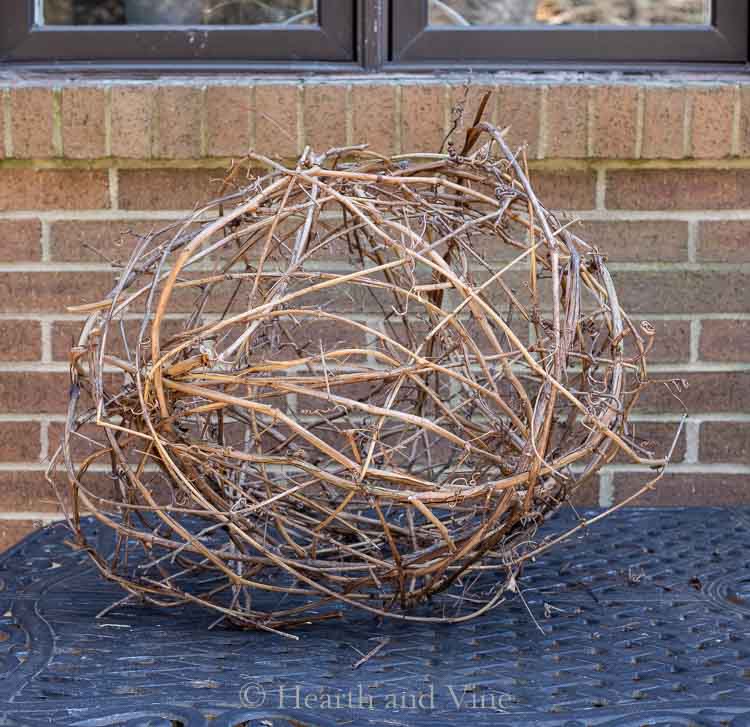 Take some extra time to finesse the grapevine sphere into the shape you like.
Use garden stakes or bent wire to secure the sphere into the ground or pot.
You could also make smaller spheres with smaller beach balls or heavy-duty balloons. They would look great in flanking pots with ivy or other plants growing up and around the vines.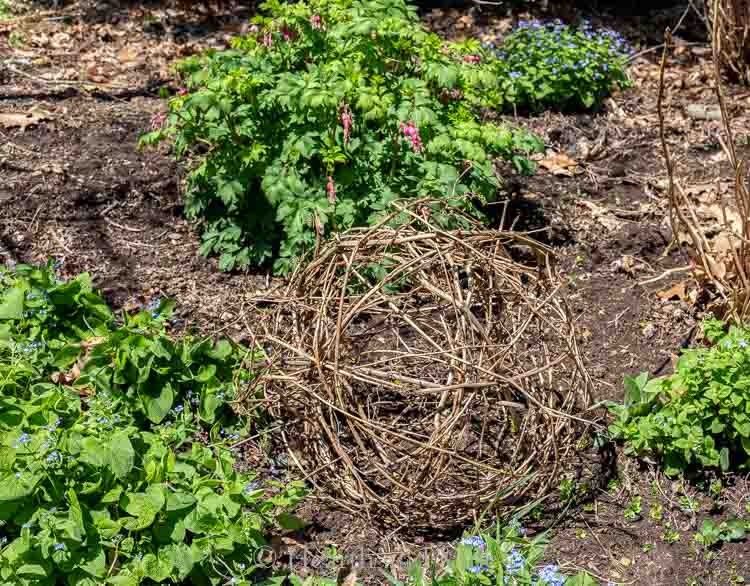 Here in Pennsylvania, the growing season is just getting started. Soon I will be able to buy some plants that will survive outdoors from the local nursery.
I think I will try growing a pretty vining flower like Thunbergia, Morning Glories or Nasturtium, around this sphere.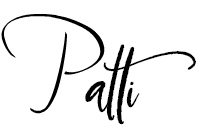 ---
P.S. The beauty of nature never ceases to amaze. If you have access to grapevines you can also make your own grapevine wreaths and grapevine planters. I love the way they look in and out of the home.
Click Here to Save to Pinterest!