This tutorial on making a rustic grapevine basket planter, is the perfect solution for utilizing wild grapevines growing in your backyard.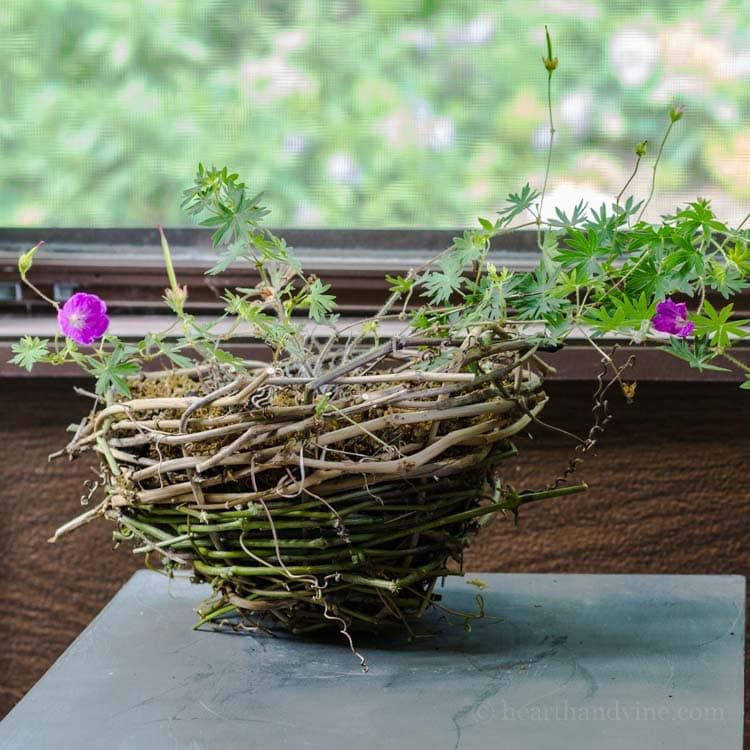 Rustic Grapevine Basket Planter
I really can't believe how many grapevines are growing wild in my gardens this season. They are out of control. It may be a result of the warm winter we had, or maybe because I had a late start working in the garden this year. I've been cutting and ripping them out when I see them popping up, and then I decided to put them to good use.
this post contains affiliate links for your convenience. Click here to read my full disclosure policy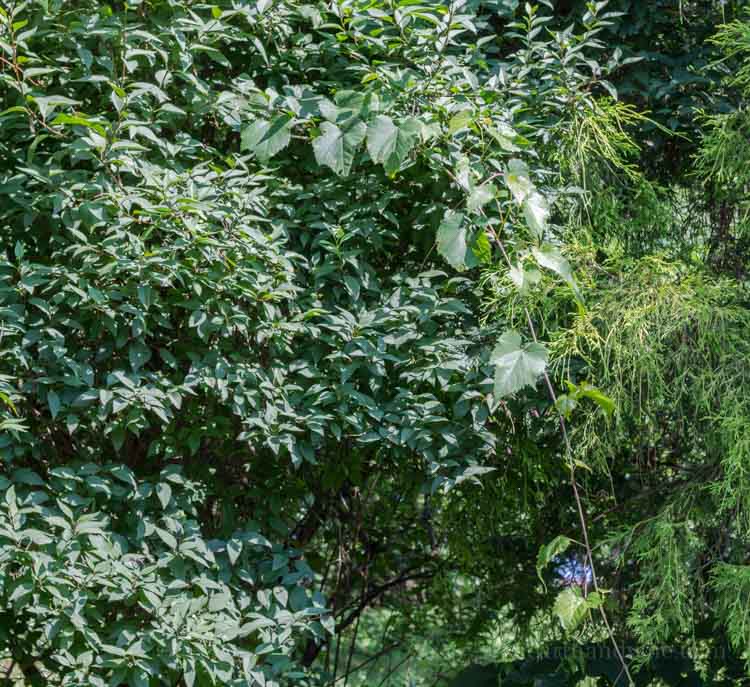 It's crazy how they just show up, even in large established shrubs like the lilac above.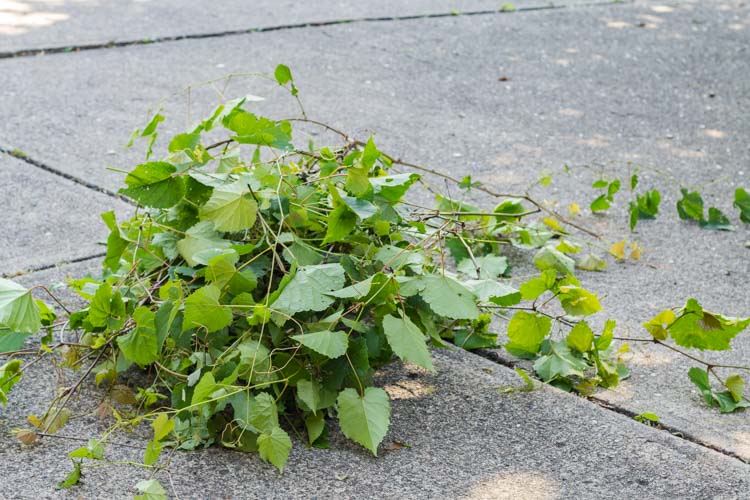 In the spring I made a simple grapevine wreath from vines left over from the winter. Here we are in summer, and I'm finding more and more. So, after I gathered a large bunch of these wayward vines, I decided to try and weave a basket.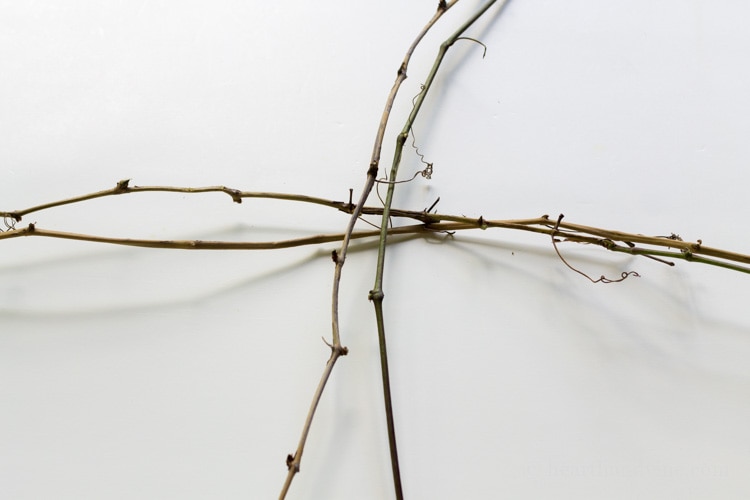 Using four of the longest and strongest vines, start forming the base of the basket by crossing them in the middle as shown above. These will be the side supports.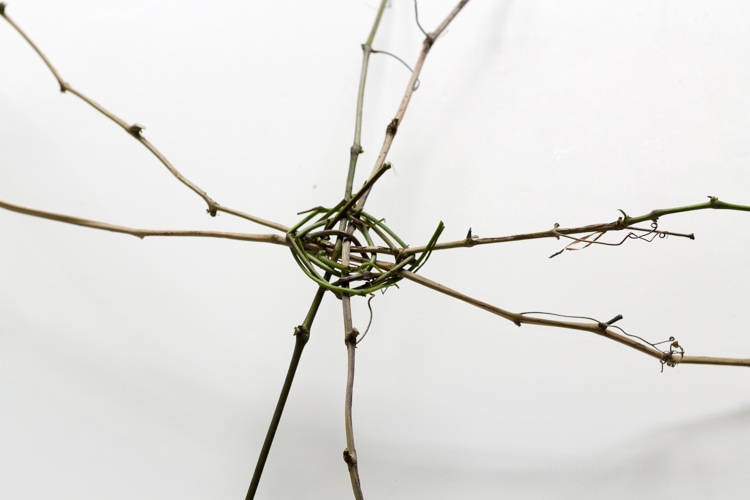 Next take another vine and weave it over and under the side vines, as tightly as you can. Since you are working with an even number of sides, when you come back to the first side, you will have to go under two or go over two, to keep the weaving on the right track, and then proceed with the over and under weaving. Each time you get to the beginning spot go over or under two, and then back to over and under one.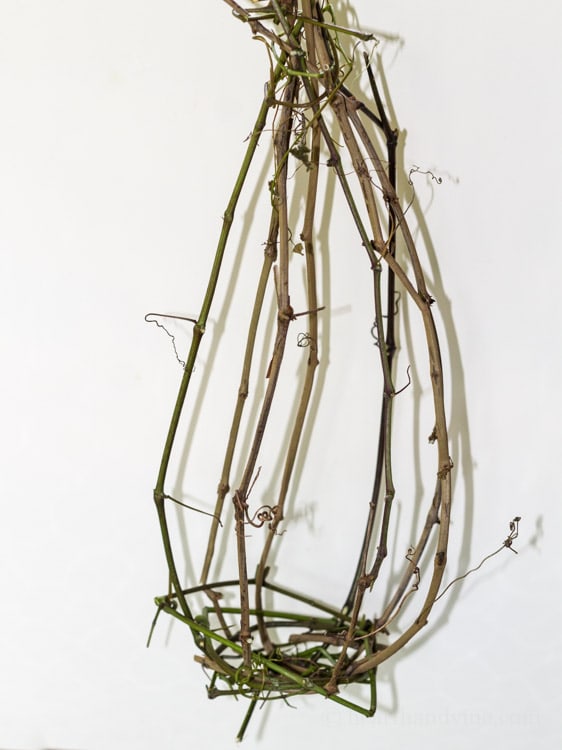 Once you have weaved a few for the base, you may want to tie up the tops to make the weaving a little easier.
To finish the basket, take the side supports and tuck them in front of their neighboring side vine to the right.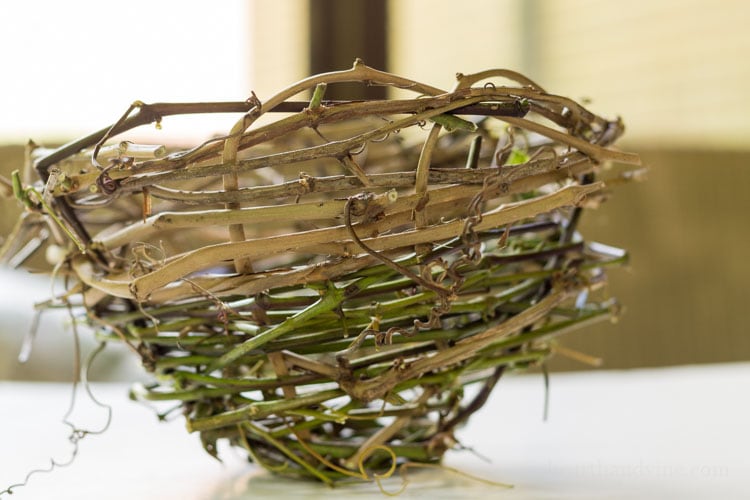 It's very rustic, and a little wonky but I love it.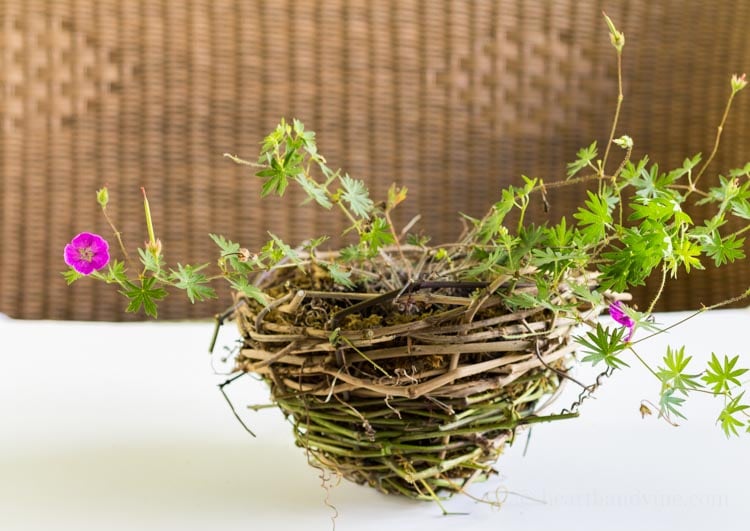 A little sphagnum moss
and soil made a cute little home for this hardy geranium. Don't have grapevines? You can use other vines such as honeysuckle, wisteria, bittersweet and of course willow if you have it.
Definitely give it a try. Now that I've made one, I'm keeping a special pile of vines as I see them, for a future, hopefully prettier, basket.
You Make Also Like: