Learn how easy it is to make a garden trellis by using extra branches and twigs from your own backyard, and a spool of twine.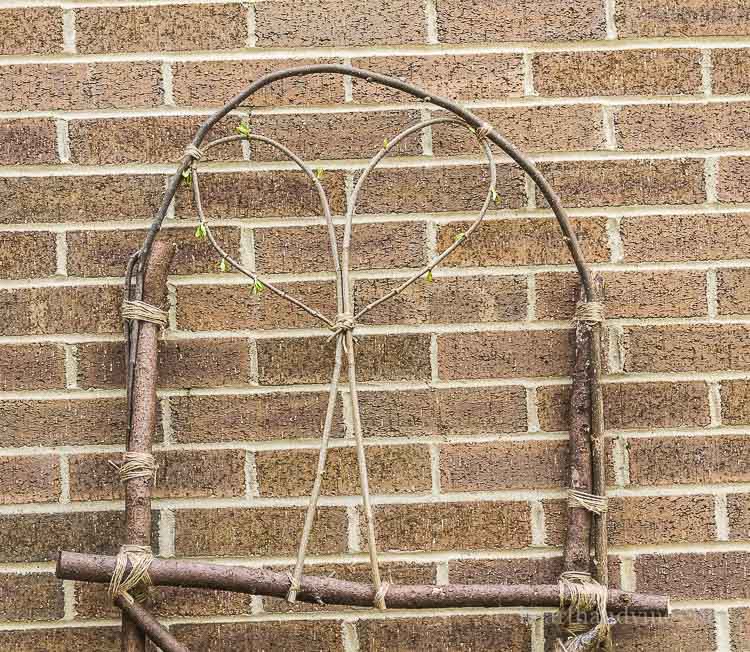 Making a garden trellis can be as easy as gathering together branches and twigs in your own backyard. Especially at the end of winter, or early spring, when you are out cleaning up the debris.
Instead of tossing them all in the compost pile, or burning them, save some for a rustic garden design that you can make with your own two hands.
This post contains some affiliate links (that means if you make a purchase after clicking a link, there's no additional cost to you, but I will earn a very small commission. ) i.e. as an Amazon Associate, I earn from qualifying purchases. Click here to read my full disclosure policy.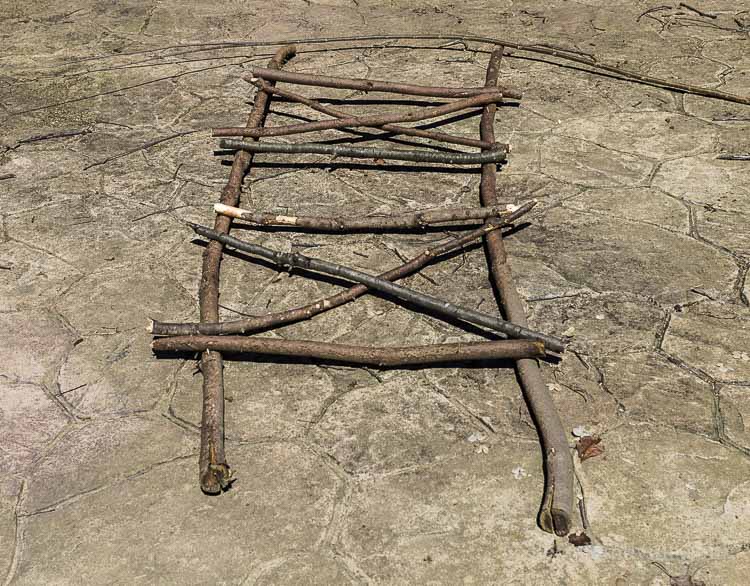 How to Make a Garden Trellis from Tree Branches
The process is very easy. Gather your branches and experiment with the layout on the ground or patio.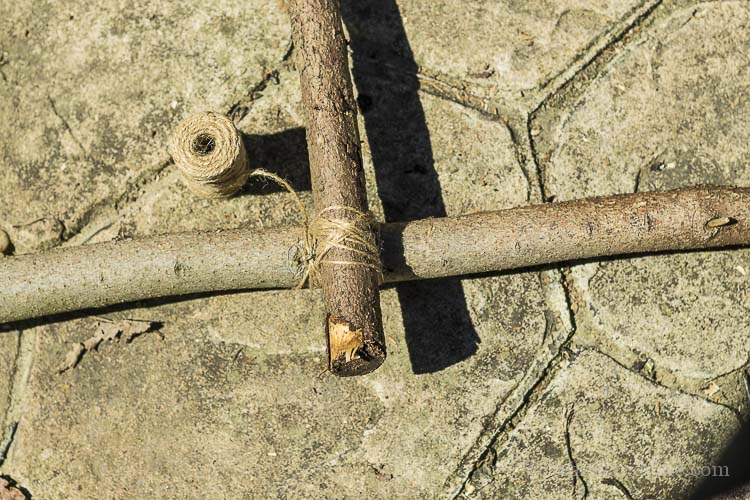 Using natural twine,
lash the branches together at intersecting places.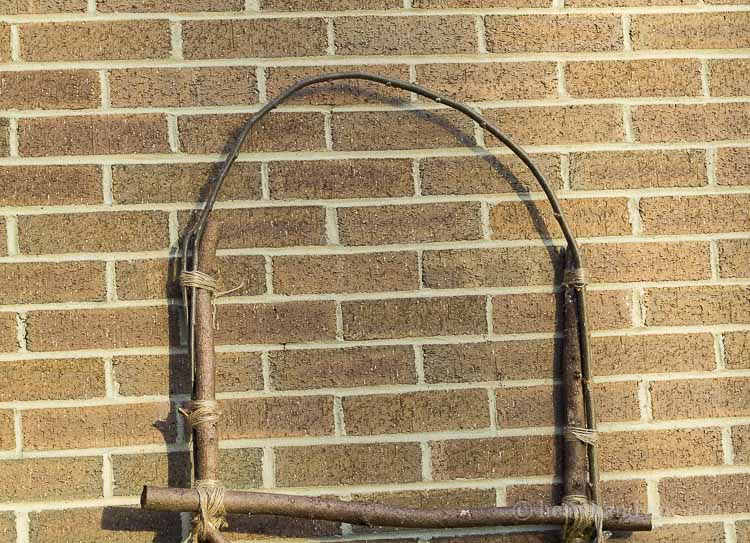 If you want to make an arch or any curved area, consider using live branches that you have pruned for the season. In the case above, I used a sapling of some wayward tree, that decided to show up in the wrong spot in my garden.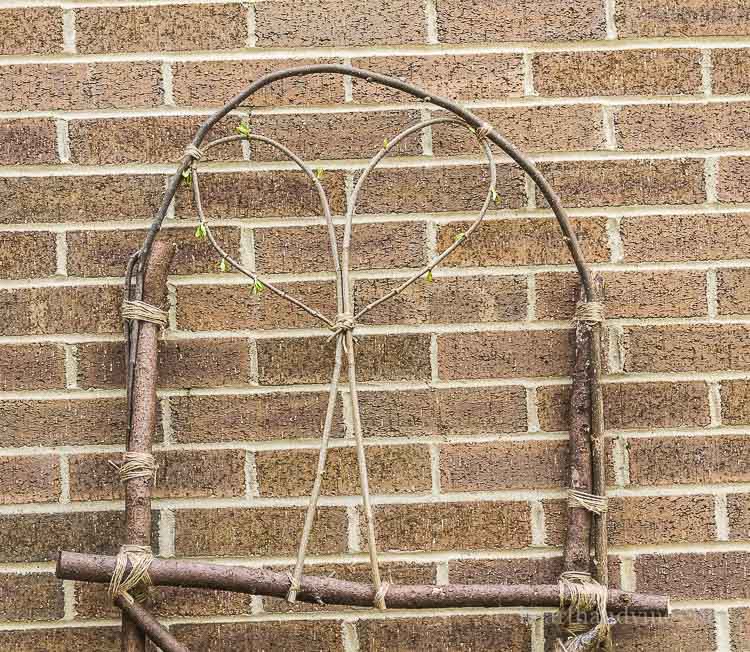 The inside of the arch seemed much too bare, so I added a couple of hydrangea branches that I just pruned from my huge Hydrangea paniculata 'Limelight' shrub in a heart-shaped design. Typically live thin branches are easy to bend into the shape you want.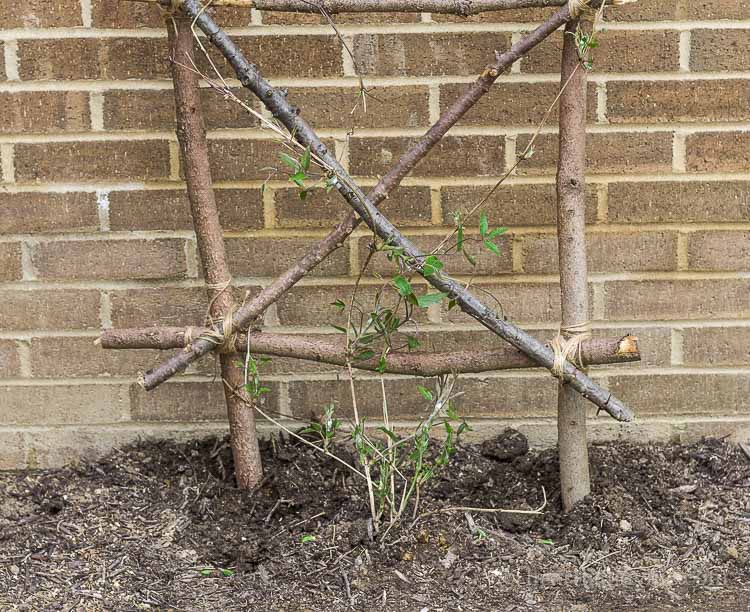 Dig a couple of holes for your trellis to be set into. Tamp the soil down around the base to keep it in place.
I planted a clematis that was growing on my hillside. The area is so over-crowded I thought this would be a perfect place to relocate the vine. I think most clematis plants would do well here and the trellis could handle their size and weight.
I'm not sure if a climbing rose or some of the other perennial climbers would work, because they may be too big for this little guy. However, annual vines, such as morning glories or black-eyed Susan vine would be perfect for this trellis.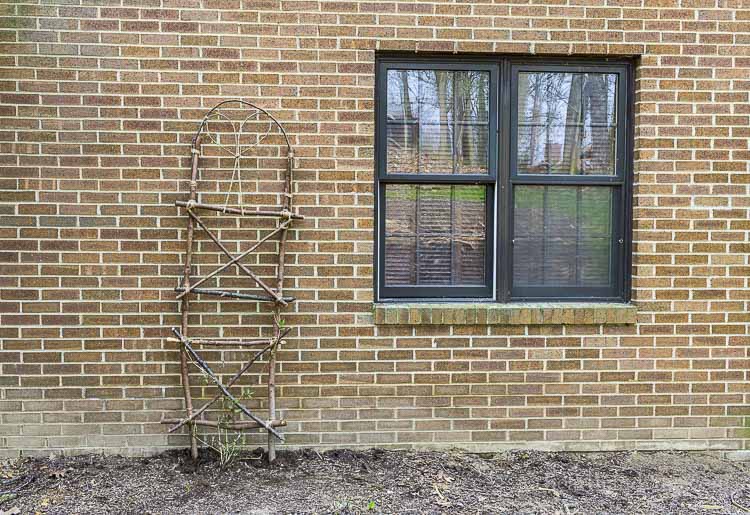 The final result is a little crooked. However, I don't mind it. I know it will look great when it is covered with vines and all the other plants fill in here.
This area at the back of the house used to be shaded by a huge evergreen. I have hosta, perennial begonia, and goat's beard planted here. They will still have some morning shade, but by mid-day, the area will receive a lot more sun. So, I may need to change things up a bit.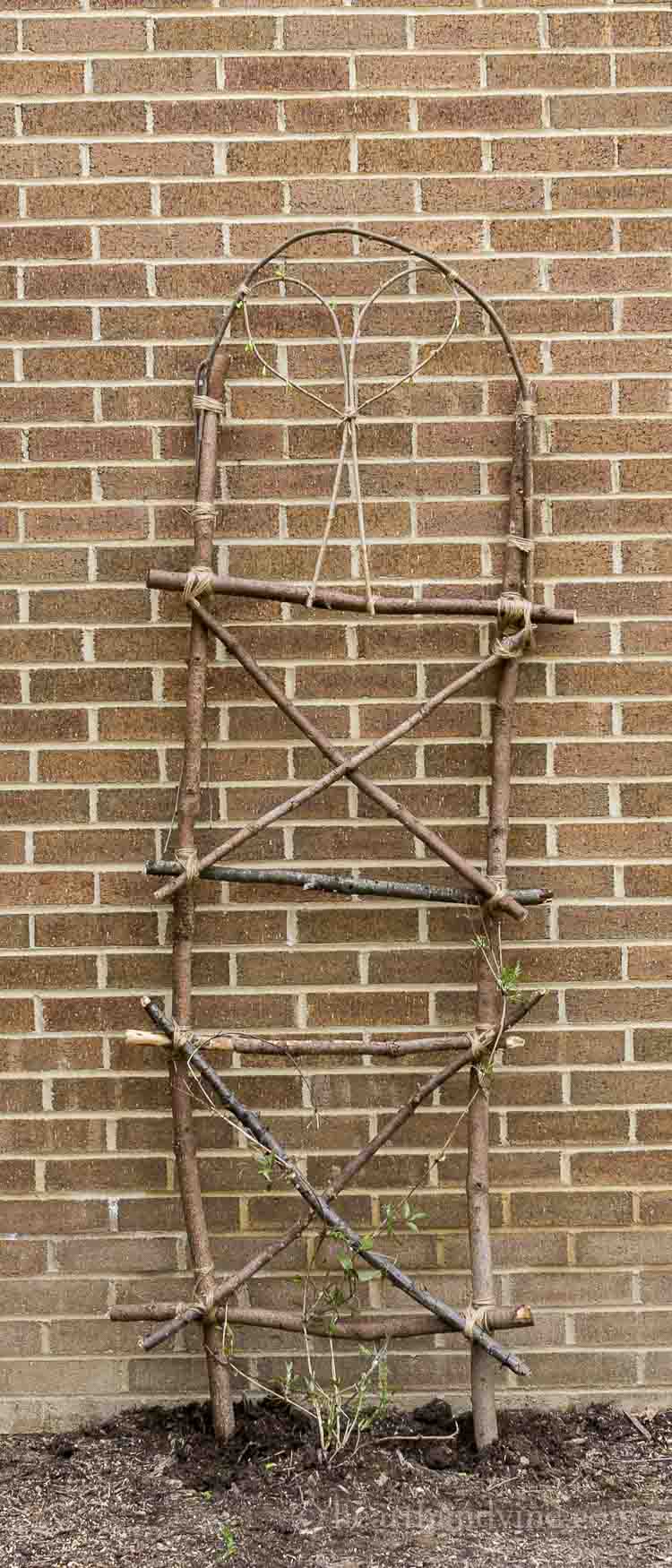 Just another excuse to buy more plants. 😀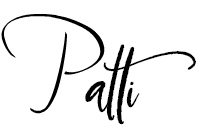 Click Here to Save to Pinterest!