Make your own rain chain with simple items from an office supply or dollar store. Hang it from a shepherd's hook in the garden or from the corner of the house.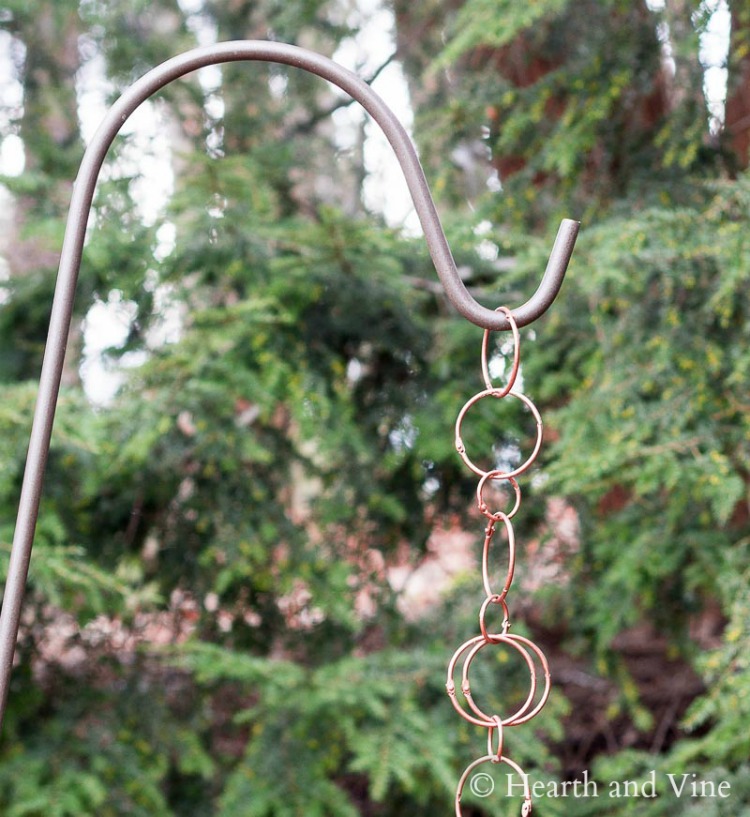 I love the look of the copper rain chains, that you see in gardening catalogs, and on Pinterest. I believe they are Japanese in origin and have been around for hundreds of years.
Typically, they are hung from a downspout where the runoff from the roof can be directed by the chain and in many cases collected at the bottom by a basin or rain barrel. I simply like the way they look and wondered how hard it would be to make your own rain chain.
This post contains some affiliate links (that means if you make a purchase after clicking a link, there's no additional cost to you, but I will earn a very small commission. ) i.e. as an Amazon Associate, I earn from qualifying purchases. Click here to read my full disclosure policy.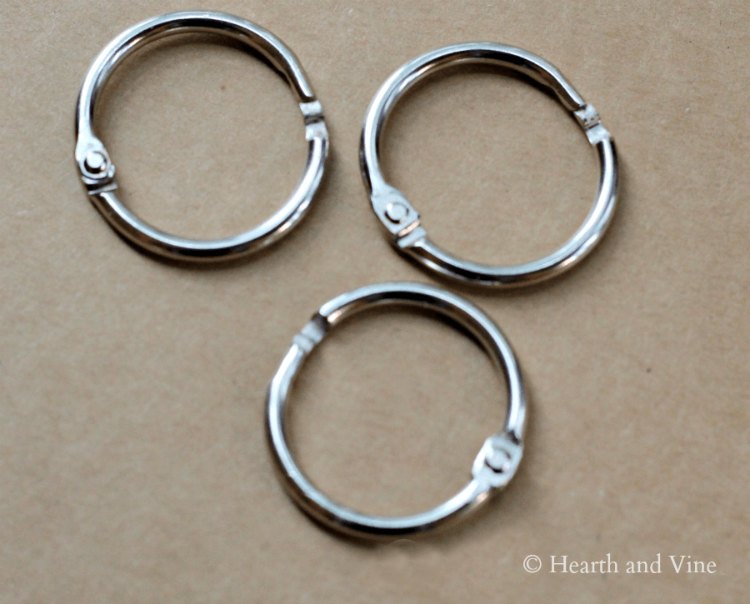 Make Your Own Rain Chain
The ones you can purchase are pretty expensive, especially the copper ones. They tend to run into hundreds of dollars depending on how ornate they are and the materials. Some have an intricate flower like or bell-shaped cups.
So when I saw these binder rings at the dollar store I thought, hmmm, could I make a rain chain? I ended up buying two different sizes.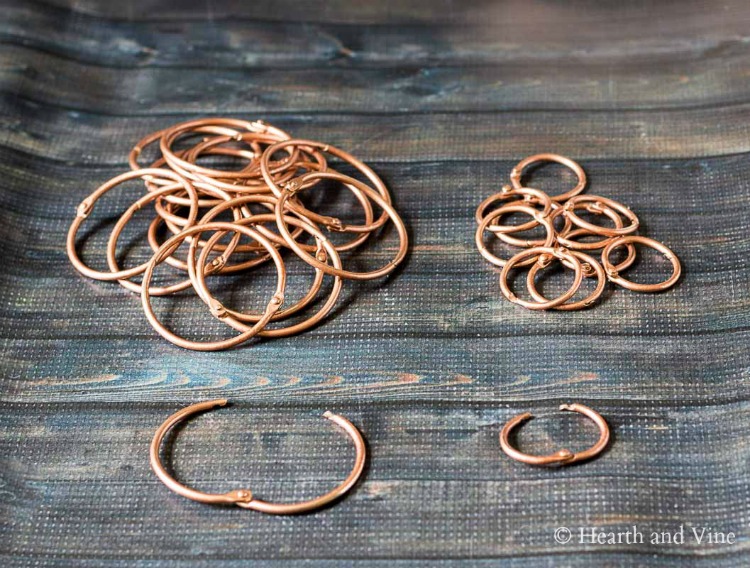 First I spray painted them with an indoor/outdoor spray paint in copper.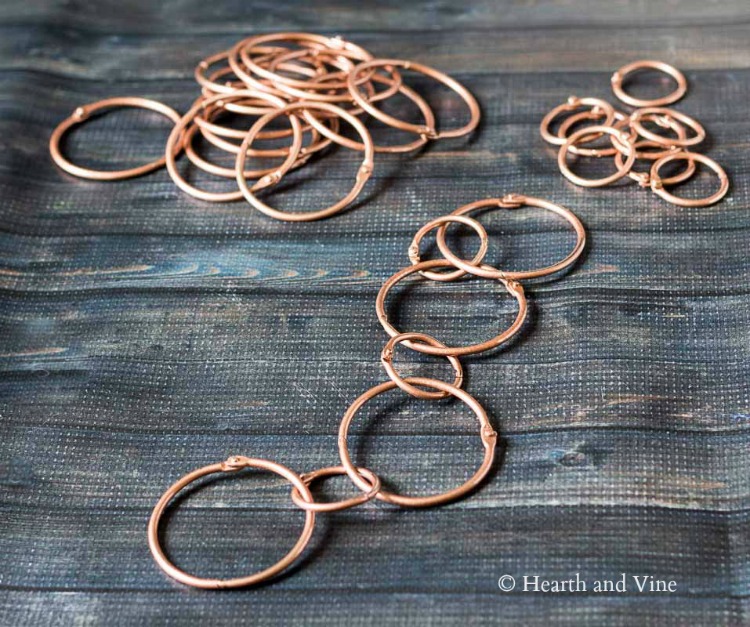 Once they dried, I played around a pattern of linking them together.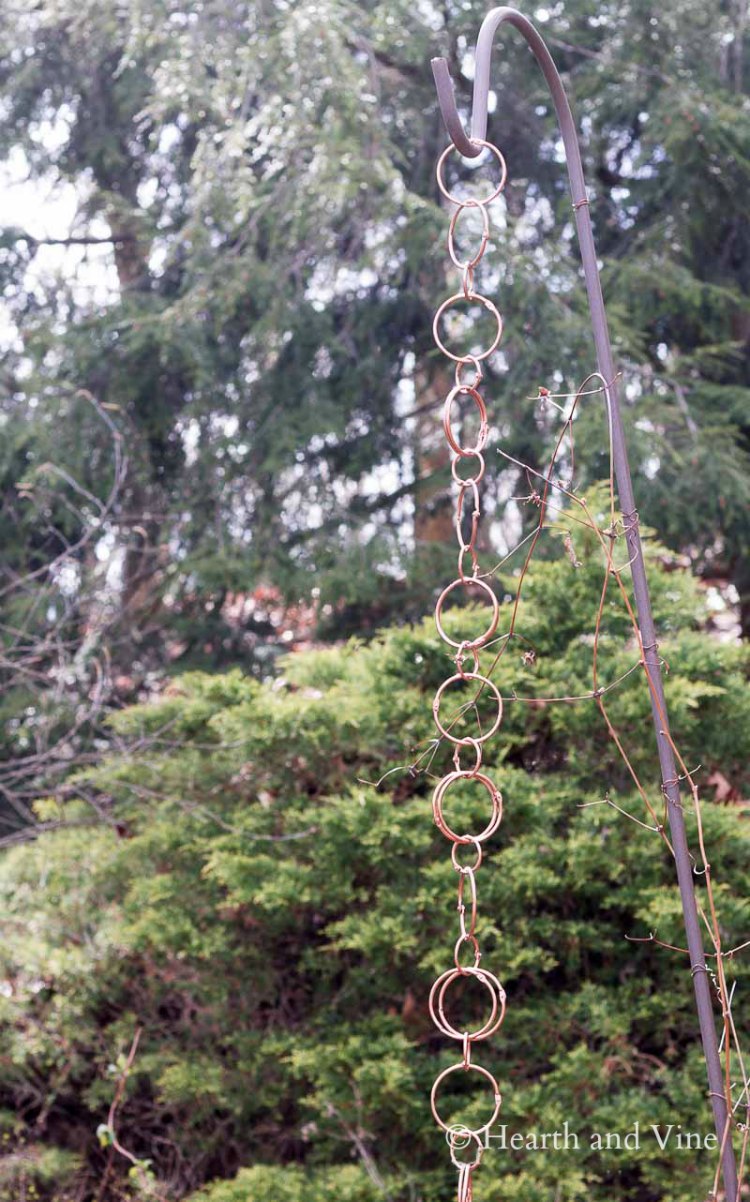 Since we already have some issues with our downspout I decided to hang this from a shepherd's hook in the garden. This one is only a little longer than three feet.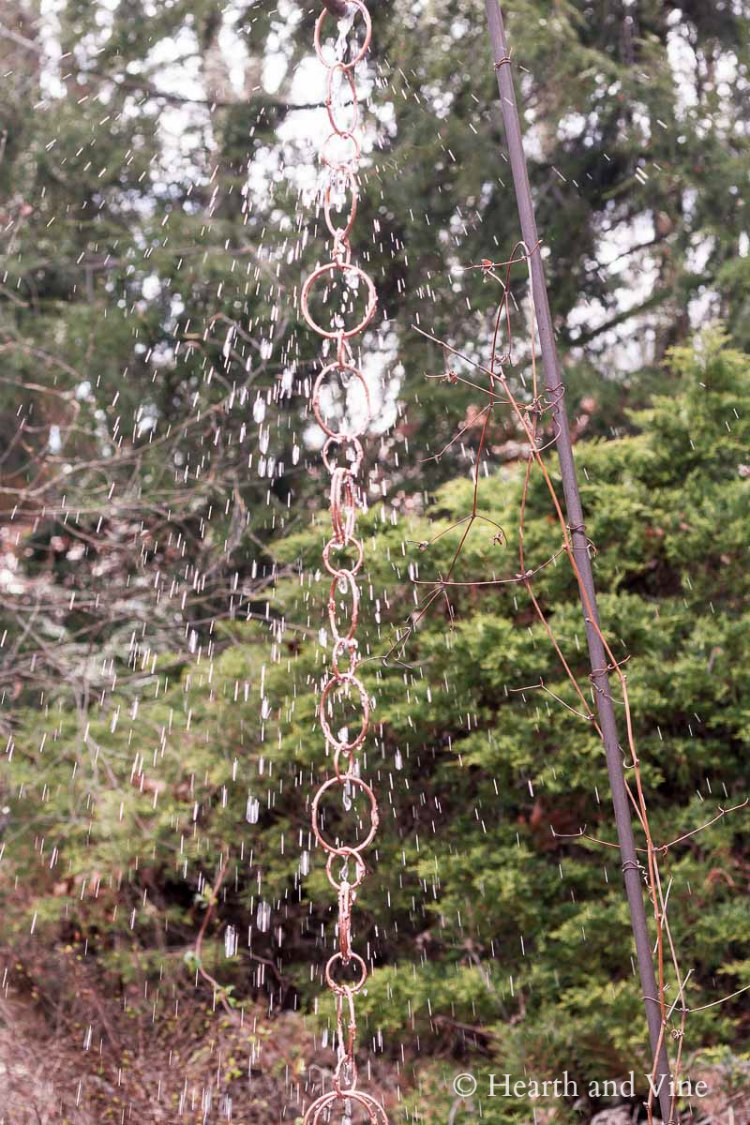 Here we tried to simulate rain but it wasn't that easy. But, I do like the way it looks. I think I might want to go out and pick up a few more binder rings to add to this one, and maybe even peg it to the ground.
If you decided to hang yours from the gutter you can buy an installation kit
. I even saw one with a little water garden feature below the rain chain. How cute is that?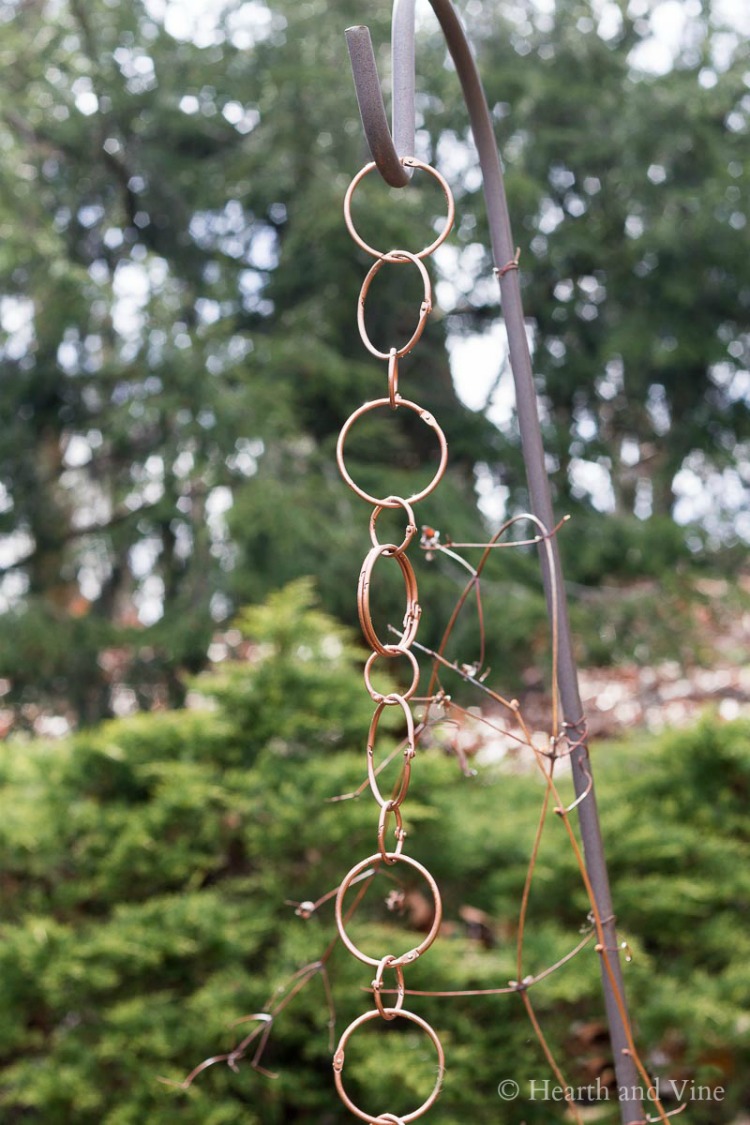 Simple, cheap, easy, and beautiful. Sometimes they are the best projects.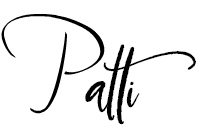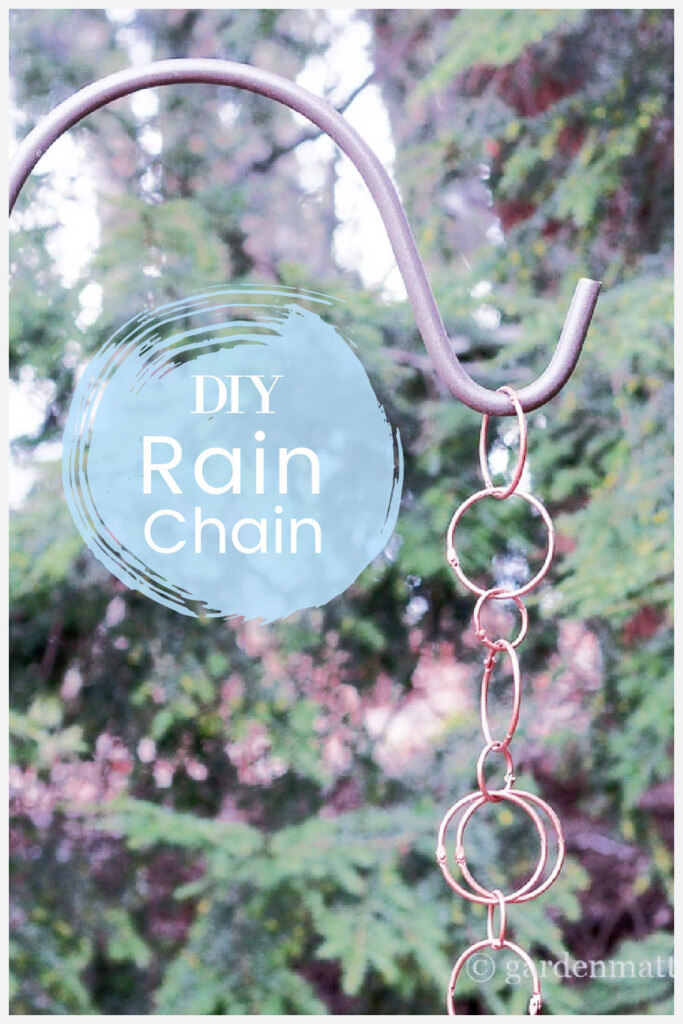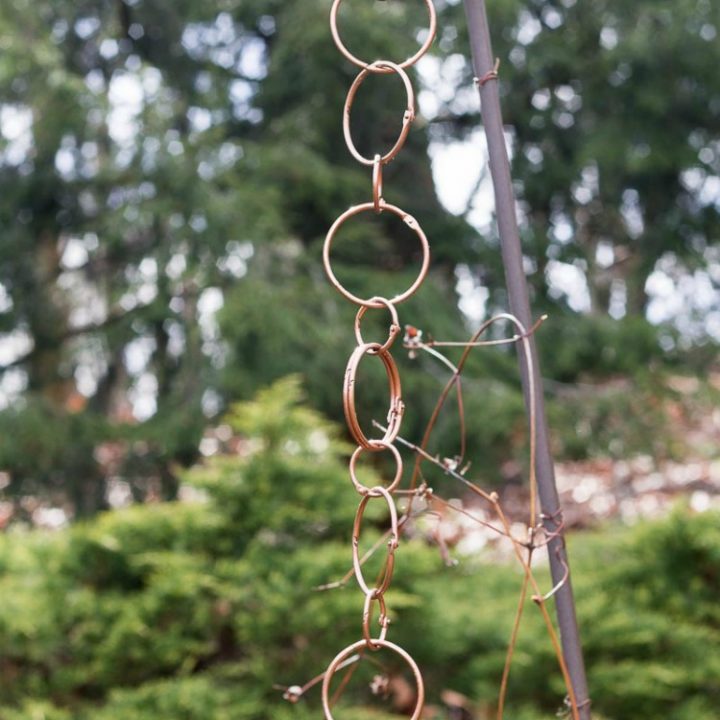 Print
Make Your Own Rain Chain
Make your own beautiful DIY rain chain using binder rings from the dollar store. It's an inexpensive way to make this lovely garden decor.
Materials
Binder clips - 2 sizes

Copper Spray Paint
Instructions
Spray paint the binder clips with an indoor/outdoor spray paint in copper.

Link them together in a pattern you like.

Hang it from a shepherd's hook, or downspout.