Learn this simple technique for creating create cheap flower pots, by dressing up basic black plastic nursery containers.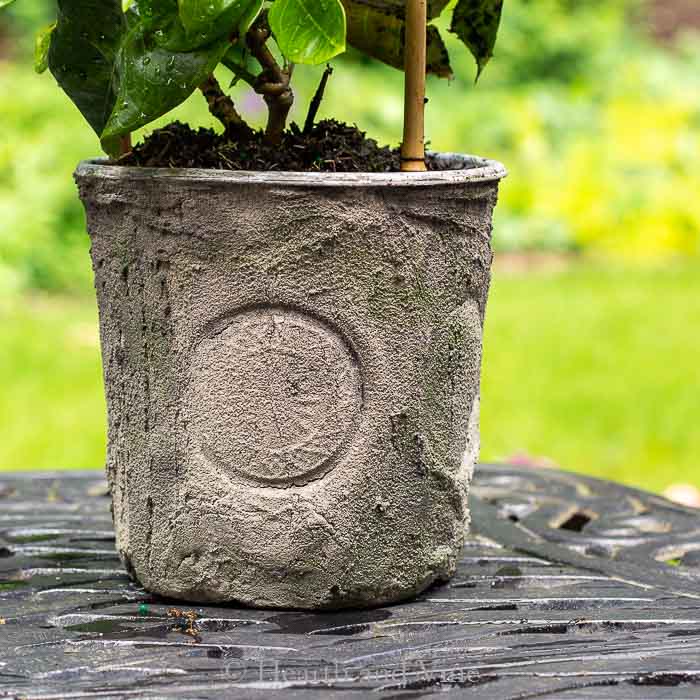 Sometimes I come up with ideas, actually many times, after the fact. I bought my sister and good friend some Thunbergia plants aka Black Eyed Susan Vines for their birthday. I did not take the time to purchase a new pot for this gift but gave it to them with the standard nursery pot.
Dressing Up Cheap Flower Pots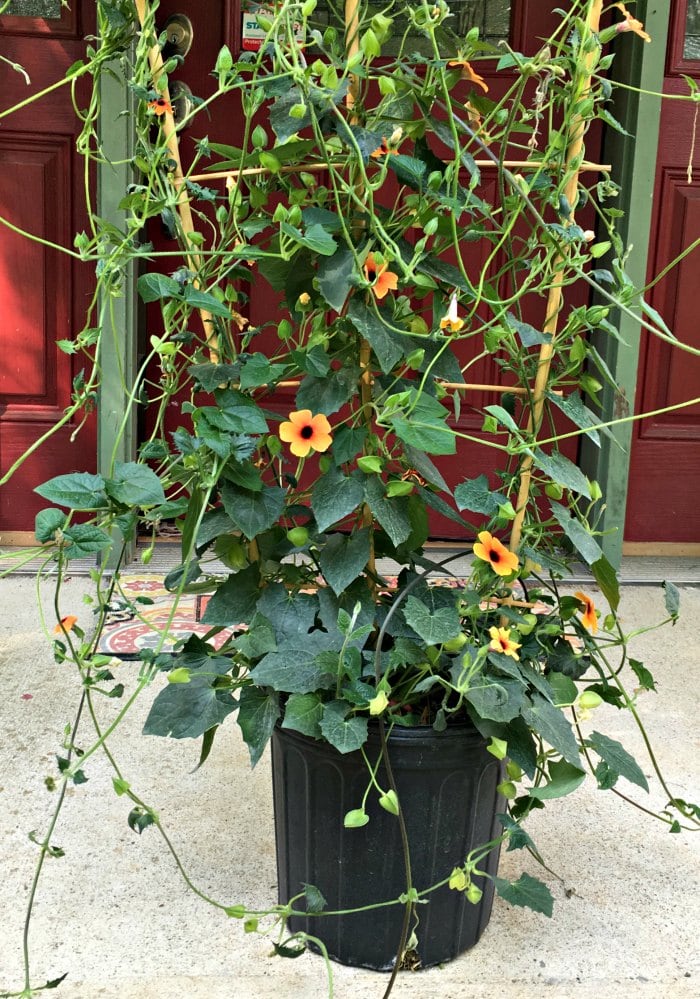 They may decide to plant it in the ground, and then the pot would not matter. However, this vine will not make it through our winter, so a pot would be a nice touch.
This problem made me start thinking about how one could dress up a plastic nursery pot on the cheap.
This post contains some affiliate links (that means if you make a purchase after clicking a link, there's no additional cost to you, but I will earn a very small commission.) Click here to read my full disclosure policy.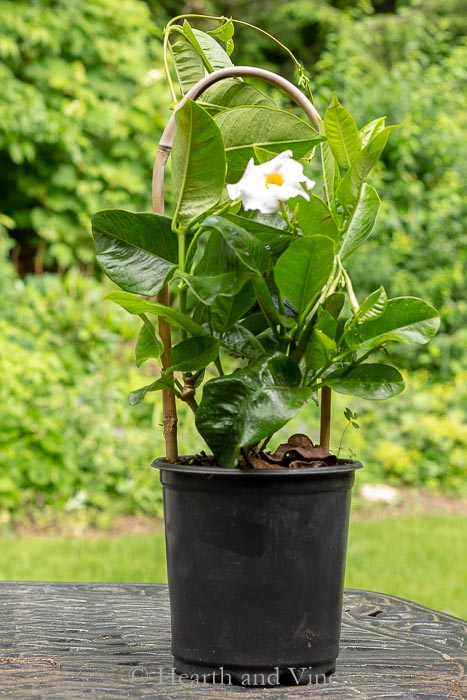 I picked up a Madevilla vine, also not hardy, and tried to come up with a way to create a cheap flower pot out of this basic black plastic one. First I tried plaster, but did not stick. Then I tried glue with peat moss and paint for a textured look. This was a bad look. Finally I used pre-mixed white grout
and the effect, though maybe temporary, was just the kind of thing I was looking for.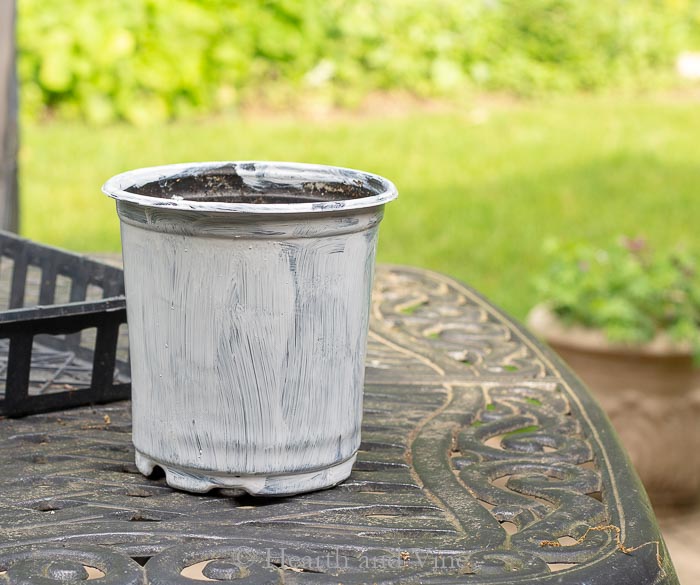 First start by painting the pot with primer, so the grout has something to stick to.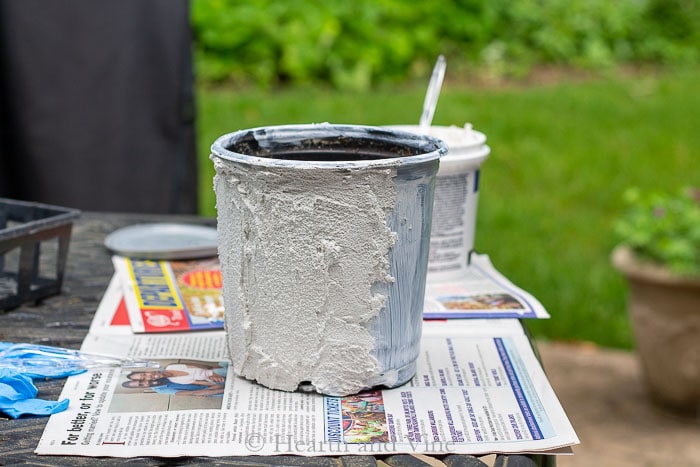 Then, just like icing a cake, spread the grout all over the pot using a plastic spoon or knife.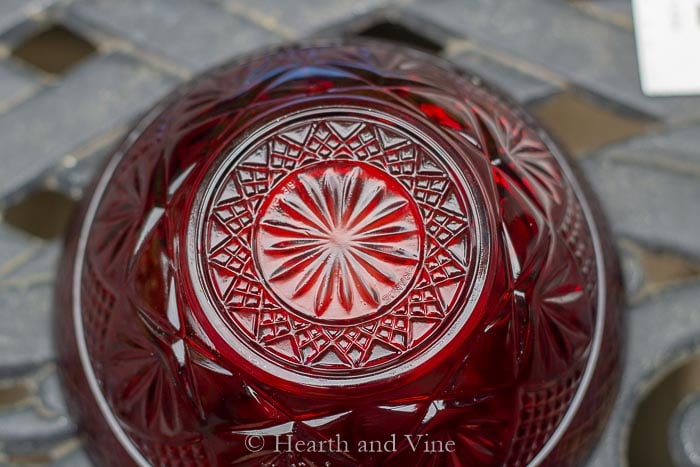 I wanted to give the grout some dimension so I used the bottom of this bowl.
Wait about 4 hours before attempting to stamp the pot. Use a little cooking spray on the bowl first for easy release.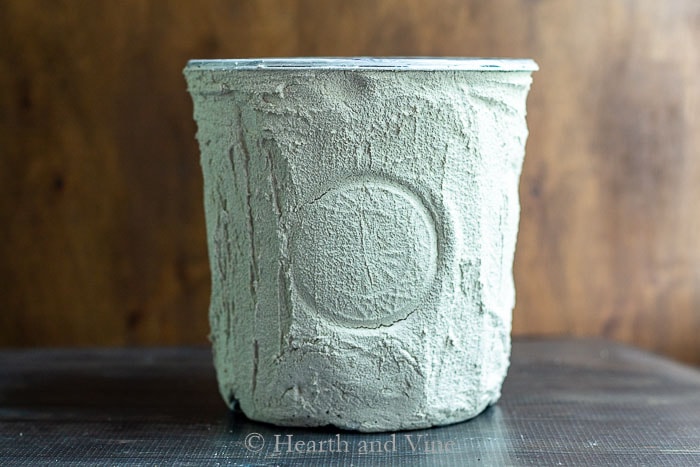 I brought the grouted pot indoors to dry out. This took about 2 days, and then I used some gray and green craft paint to give the pot an aged cement look.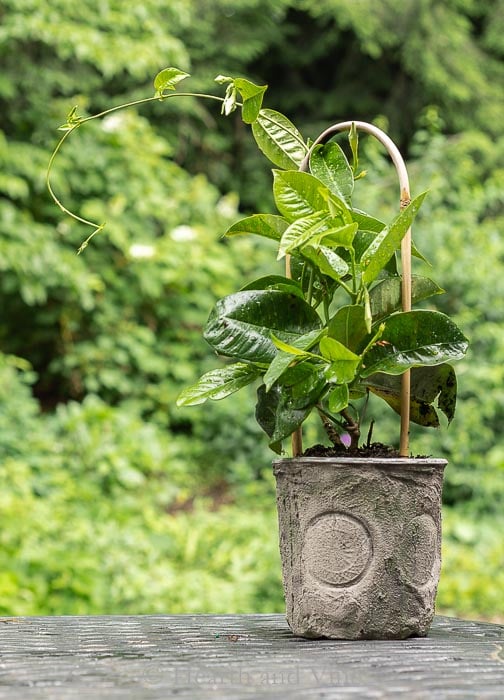 Pretty neat, huh?
You may have the supplies to make this fun craft already on hand. I had to buy my grout, which was just a little over $10, and I have enough left over to make 2 more pots. That makes this a pretty cheap flower pot.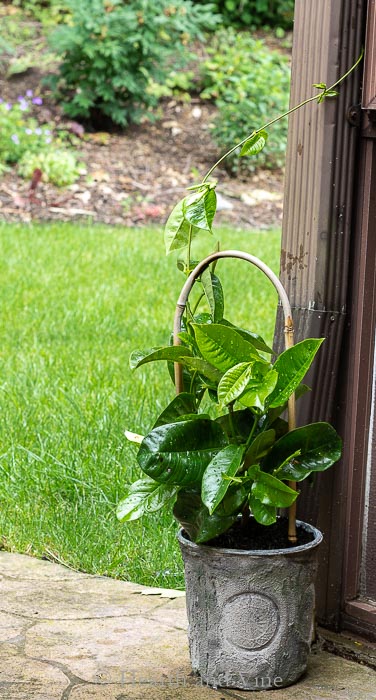 I really have no idea how long this will last, but I do expect it to make it though the summer, just like the plant. I'll have to let you know how it fares through the summer. Who knows, maybe it will last a long time.