Put those empty plastic nursery pots to good use by recycling them to making beautiful woven planters with yarn, twine, string or cording.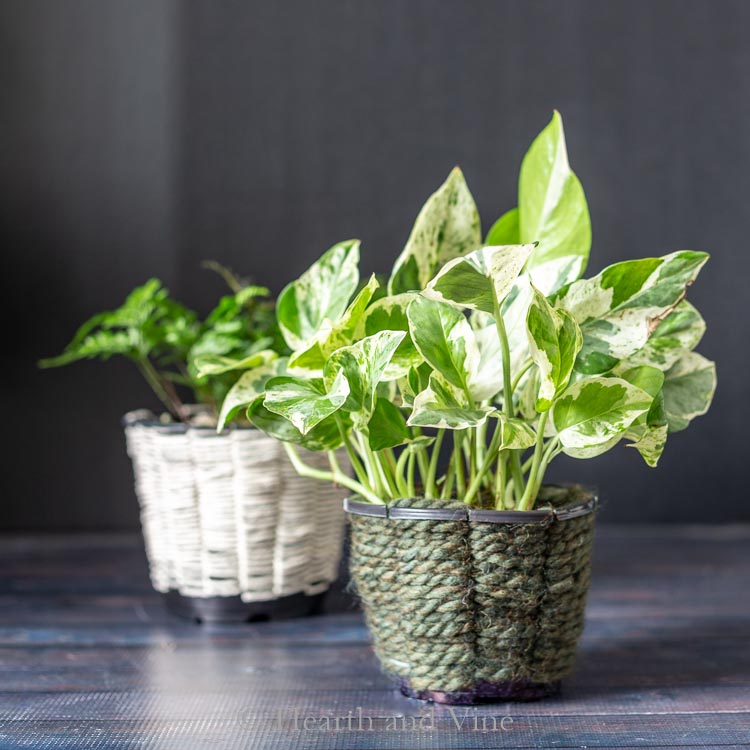 One thing I always have an abundance of is plastic nursery pots. I keep them to use as temporary housing for divided perennials and volunteers and use them for other gardening projects.
However, recently I came across the art of cup weaving. This is something that is often made with kids in mind, but I thought the same practice would be great for making little woven planters for some of my houseplants.
This post contains some affiliate links (that means if you make a purchase after clicking a link, there's no additional cost to you, but I will earn a very small commission. ) Click here to read my full disclosure policy.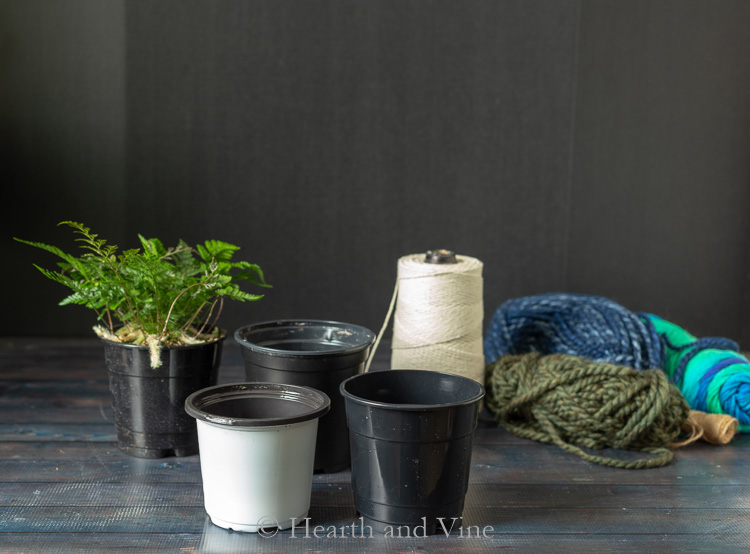 Supplies for Woven Planters
Plastic Nursery Pots
Yarn, Twine, or Cording - Any fiber used for weaving
A soft tape measure
Scissors
Pencil or marker to mark the pots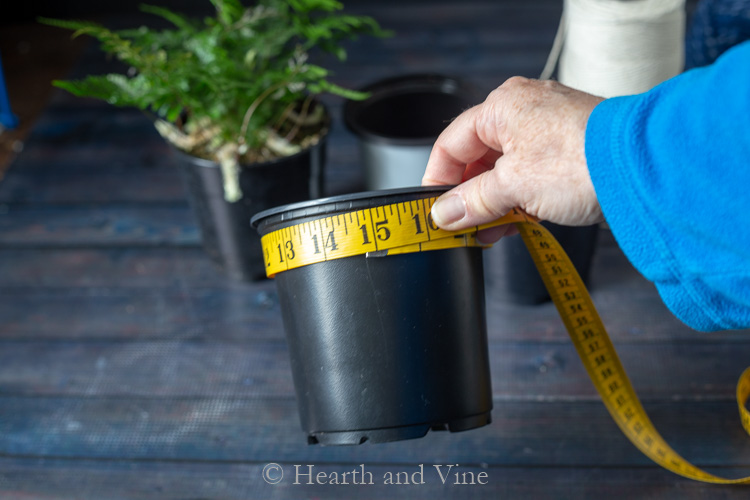 How to Make a Woven Planter
Step 1 - Measure your pot
Use a soft tape measure to measure around the top of the pot.
You need to make sure that you have an odd number of spokes for the weaving. Since this pot is 15 inches I made a mark every one inch for fifteen spokes. If your pot is an even number you will need to slightly increase or decrease the measurement to get an odd number.
For example, if the pot measures 12 inches you could make the marks at 3/4 inch and you will end up with 9 spokes. Or you could use 1.09 inches and have 11 spokes.
You could try and eyeball the cuts but that's a little risky.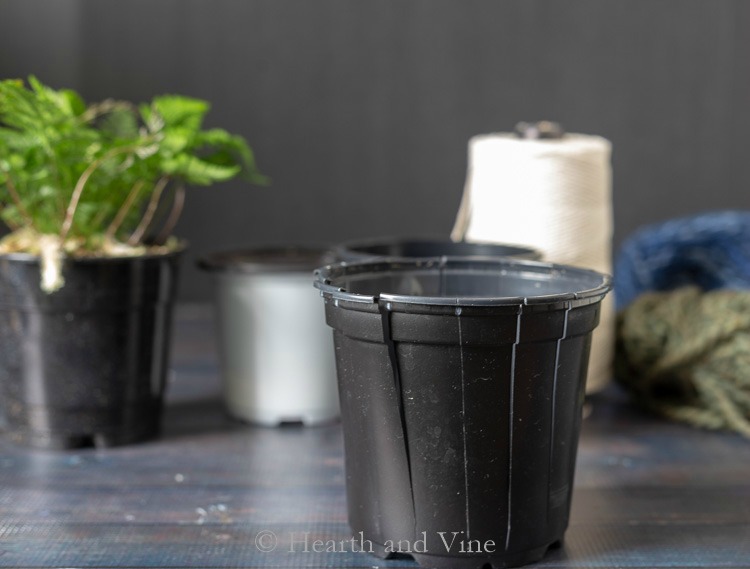 Step 2 - Cut the sides of the pot to create your spokes.
Using sharp scissors cut from the mark at the top straight down to the bottom.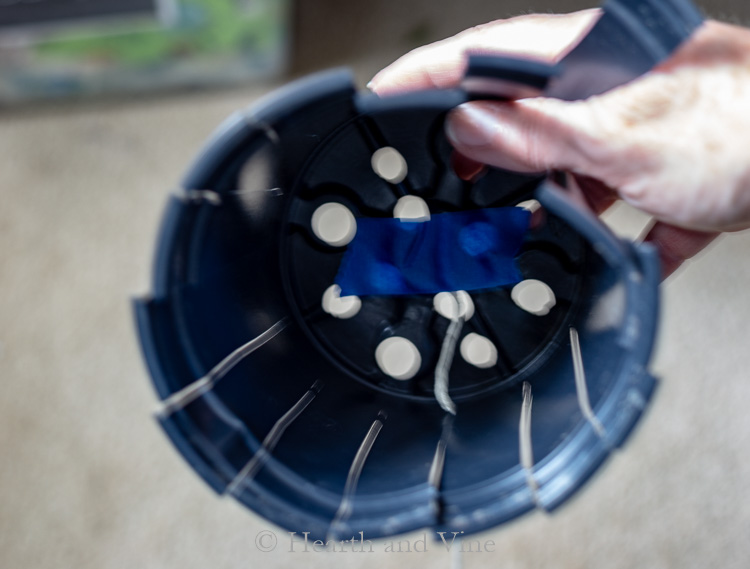 Step 3 - Tape one end of the yarn to the bottom of the inside of the pot.
Tape the end of the yarn, or twine to the bottom of the pot and then thread the rest through one of the plastic spokes at the very bottom.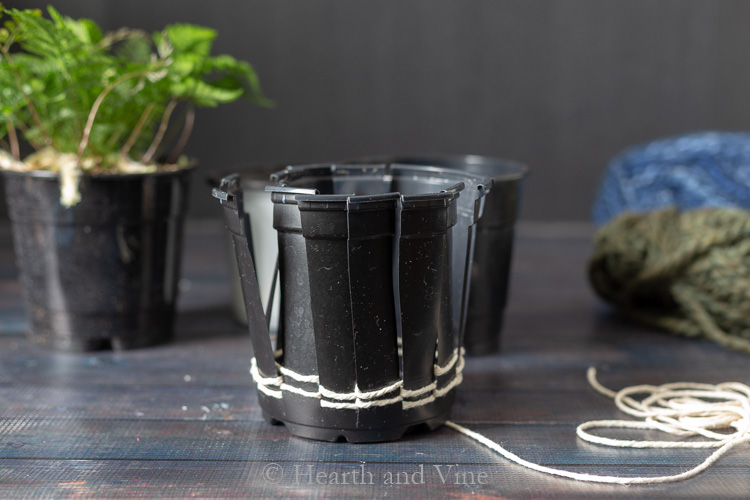 Step 4. Begin Weaving
Weave the cotton thread over and under each spoke.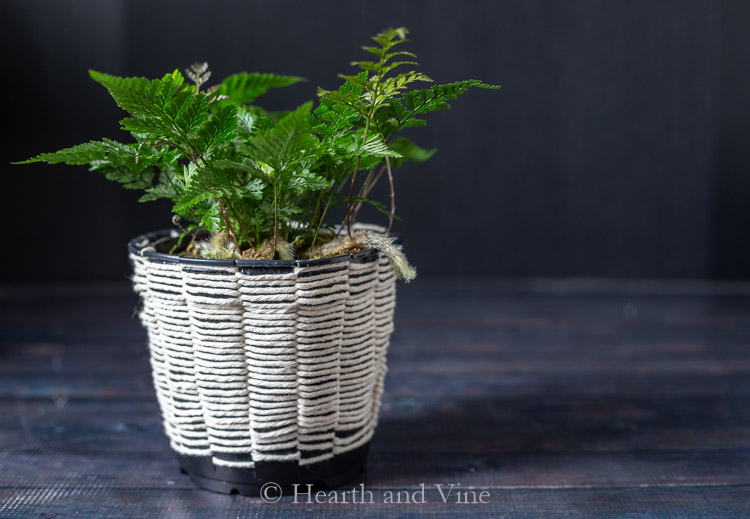 Step 5. Finish by knotting the thread inside of the pot.
Once you get to the end of the pot, take your thread and weave it under in some of the thread on the inside, and then tie it off in a knot. Cut off the extra string and enjoy.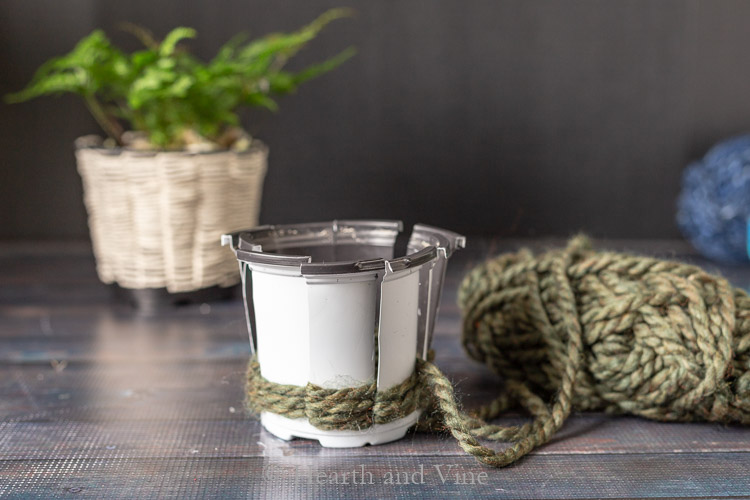 The cotton twine is really pretty but was a little hard to work with. I still like the overall look but as you can see, using a soft bulky yarn make for a much tighter weave.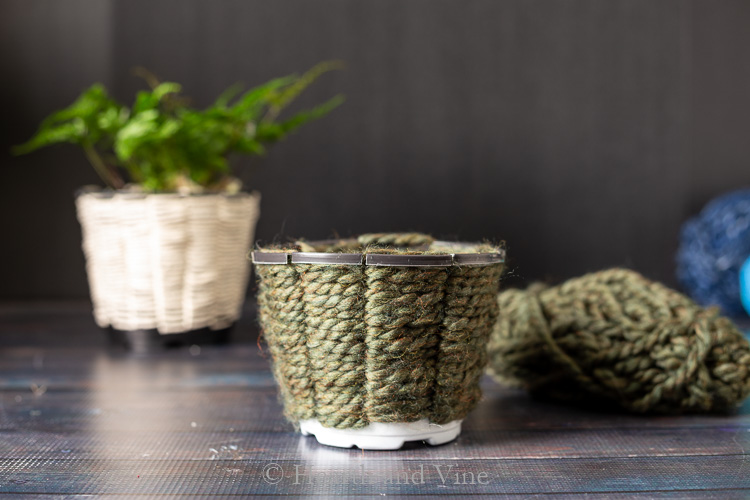 Woven Planter Tips
Don't pull too hard as you weave the yarn onto the pot. Keep your tension a little loose, all the while pushing push down slightly as you go to make sure your yarn is close together.
Stop and check to make sure you didn't miss one. It will be very obvious and you can easily take the yarn back to the point where the mistake happened and correct it.
One final tip. If you want to you can use a sharpie or paint to color the bottom or top of a pot if needed. I used a black sharpie to cover the white part of the bottom of the second pot. (see below) I've also seen others use more yarn, or even a braided yarn, glued to the bottom and/or the top of the pot to add additional coverage.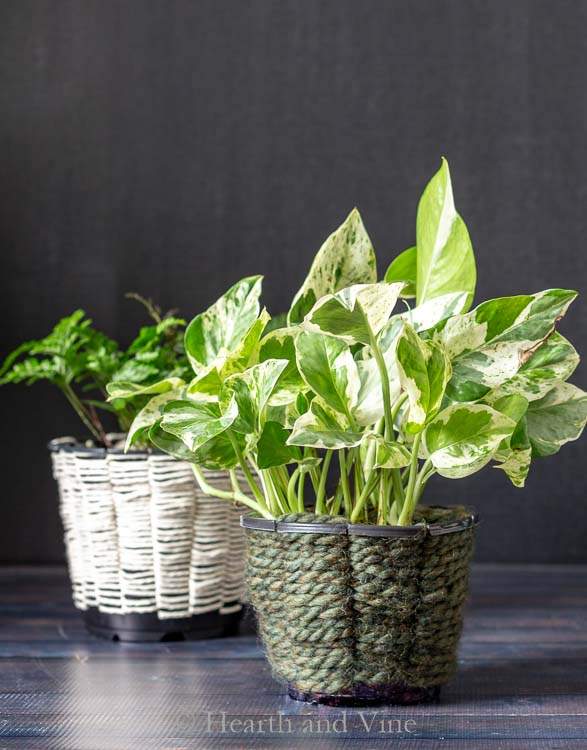 If you are a crafter or DIY project maker and love plants like me you probably already have all of the tools and supplies to make this fun project.
I think it would make a wonderful gift. Pick up a potted plant or flower from the grocery store and make it look a little more special with one of these pretty woven planters that you made from a recycled pot.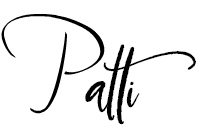 P.S. Another fun project for recycling nursery pots is this DIY Cheap Flower Pot project. Or for something more in line with fiber arts try this Wall Hanging Weaving Basics idea. You can find these and many other fun ideas on my DIY Projects page.
Click Here to Save to Pinterest!