Learn about 10 long blooming plants including shrubs and perennials that work well in many garden environments so you can have color in the garden all season long.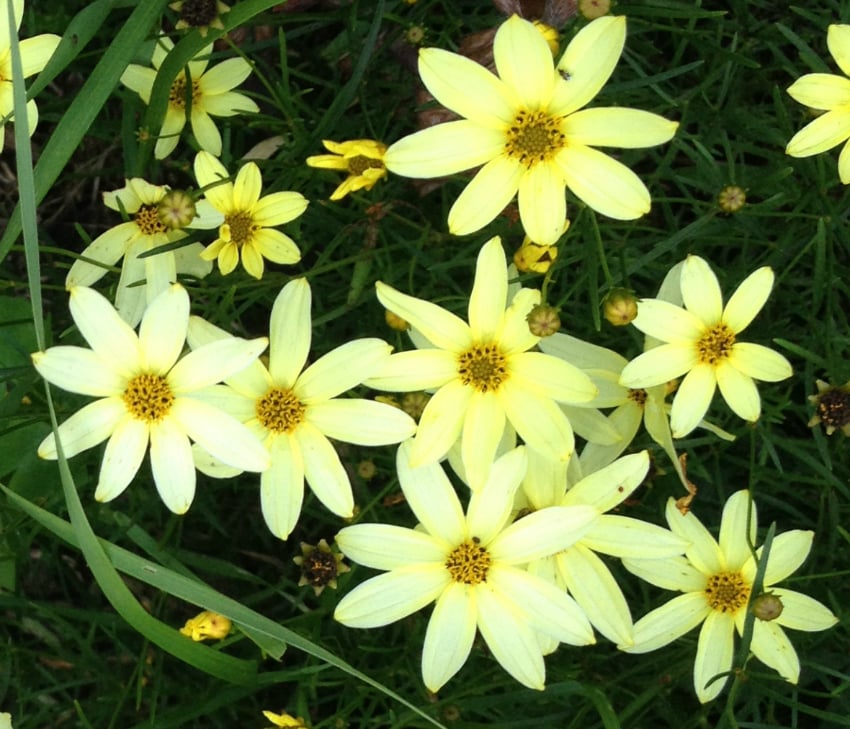 Coreopsis Moonbeam
The first of this wonderful list of long-blooming plants is Coreopsis 'Moonbeam.' This variety has been around for a long time, and there are so many new varieties available.
Watch out, you may become addicted. Many are shades of gold. However, I know of at least one that is a rosy pink, and recently I saw a gorgeous deep burgundy colored one.

Hydrangea arborescens 'Invincibelle Spirit'
This is the only shrub I've included in the list, but if you like hydrangea flowers, you must purchase a Hydrangea arborescens.
It's not the same as the beautiful blue mopheads, but it's super hardy in a cold climate, blooms its head off, and comes in a pink variety too. This variety is 'Invincibelle Spirit.'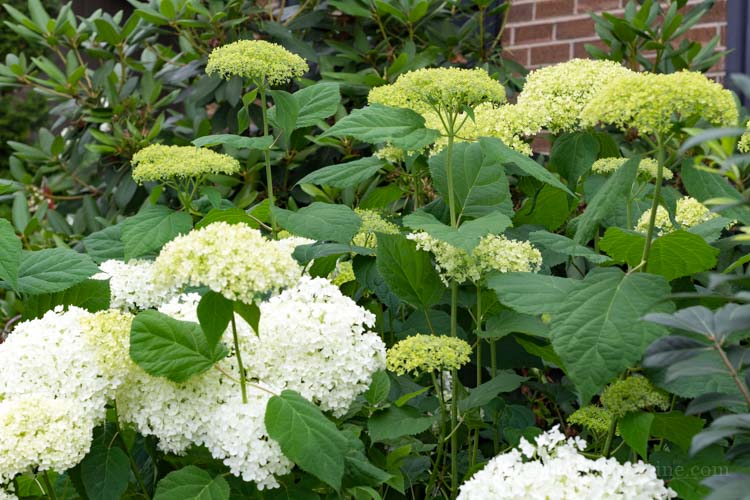 Hydrangea arborescens 'Annabelle'
The original white version. Cut it back in the spring for sturdier blooms. Don't worry, you'll have plenty. I love the green color when they start to bloom, and they make a pretty dried hydrangea flower too.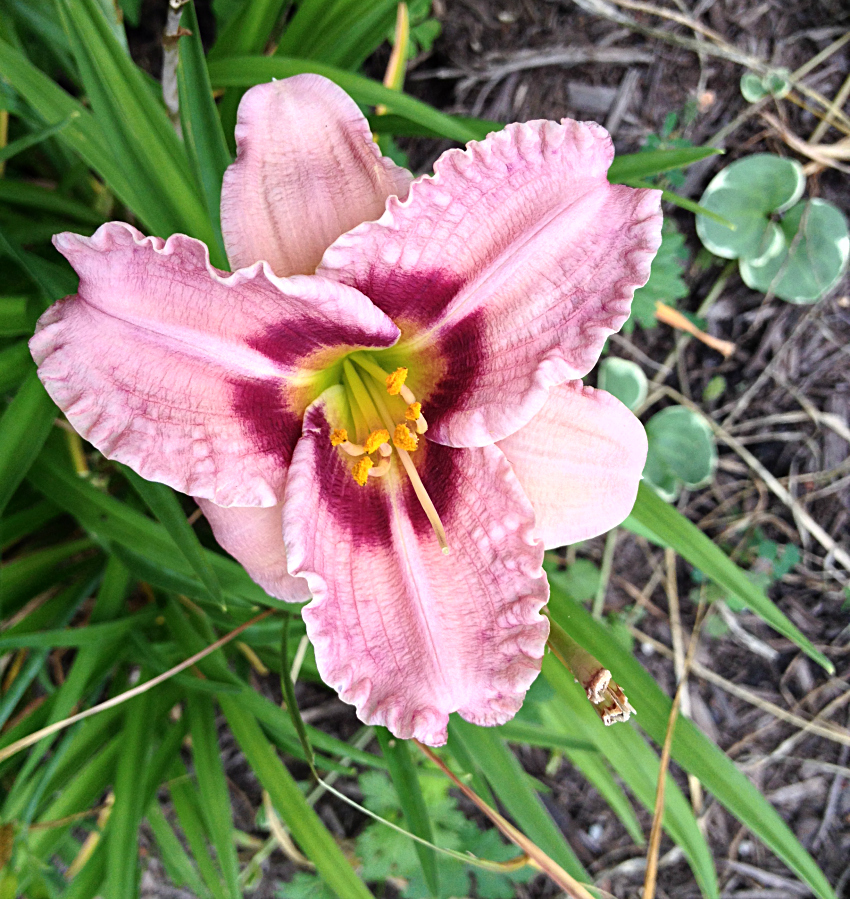 Hemerocallis - aka Daylily
So many colors in this all-summer bloomer. It has been bred over and over to produce some stunning color combinations. See more about growing Daylilies in your garden.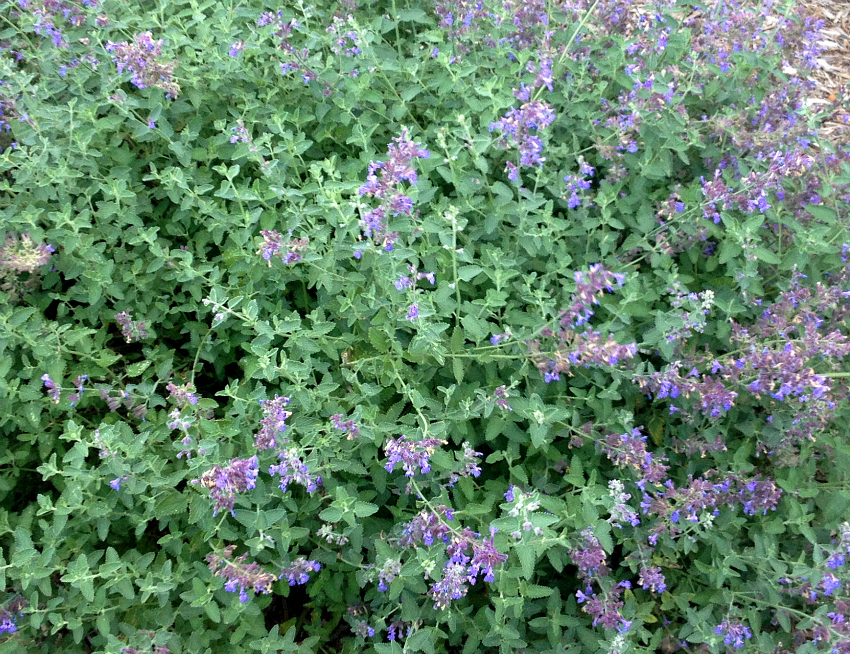 Nepeta racmosa aka Catmint
I love the gray-green foliage with lavender flowers of catmint. My cat likes it too. 😉 This hardy perennial fills in a space well and can be cut back mid-season to produce more flowers.
Works well in flower arrangements, and it's deer resistant. This variety is called 'Walker's Low.'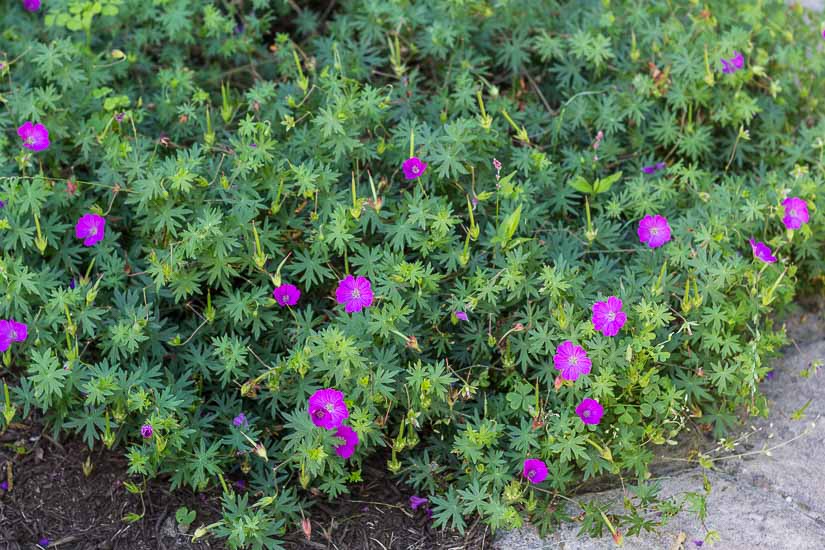 Hardy Geranium 'Sanguineum'
This is a perennial geranium not to be confused with the showy annual geraniums sold in nurseries. I personally have about a dozen different varieties and have written about them in Cuckoo for Cranesbills.
This magenta colored one is Geranium Sanguineum also known as Bloody Cranesbill. This tough guy self-seeds and shows up all over the place in the garden.

Hardy Geranium 'Orion'
Here's another hardy geranium in a pretty blue color called 'Orion.' So far it has not shown itself as a self-seeder but comes back readily in its spot every year.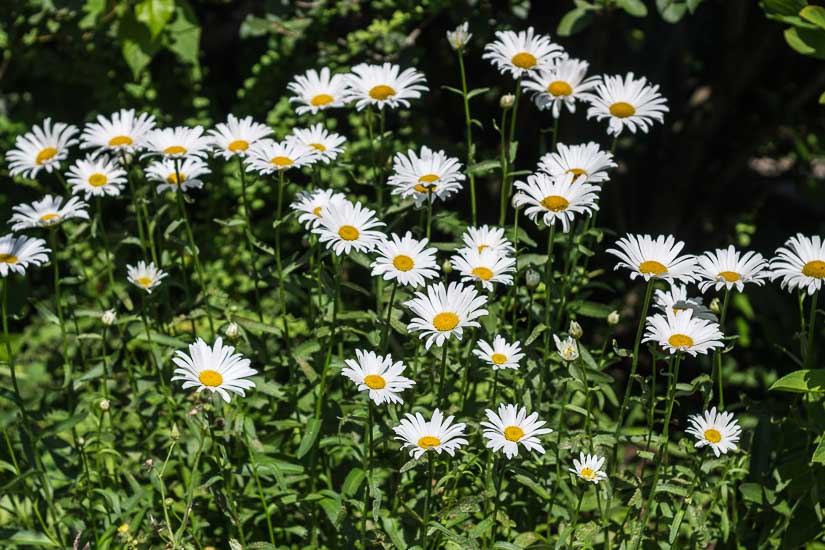 Leucanthemum superbum aka Shasta Daisy
Shasta daisies are very common perennials and one of the easiest to grow. Sometimes the foliage starts to look a little ratty in late summer but the flowers keep on going. An obvious choice for cut flowers, and one that does well in many soil conditions.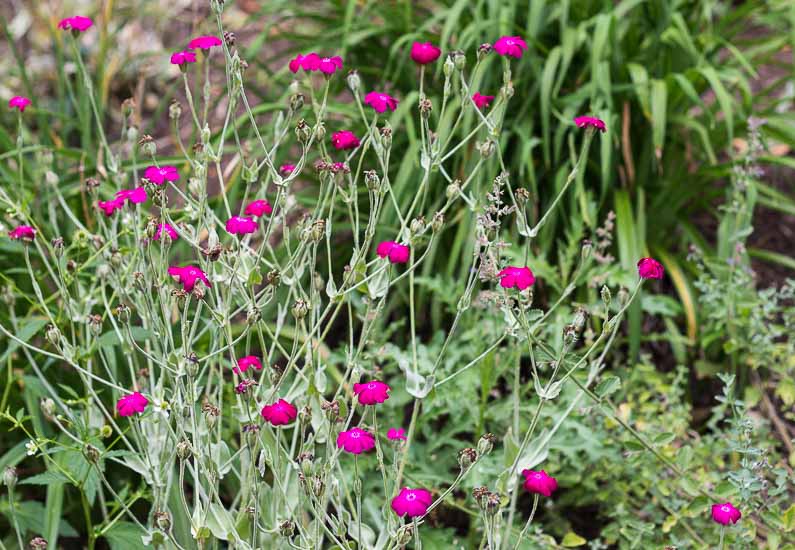 Lychnis coronaria aka Rose Campion
Rose campion shows up all over the garden. Don't worry it's super easy to pull up, and quite frankly you probably won't want to unless you are growing a formal garden, and then you probably wouldn't plant it anyway. Another great cut flower, so bright and striking in the garden.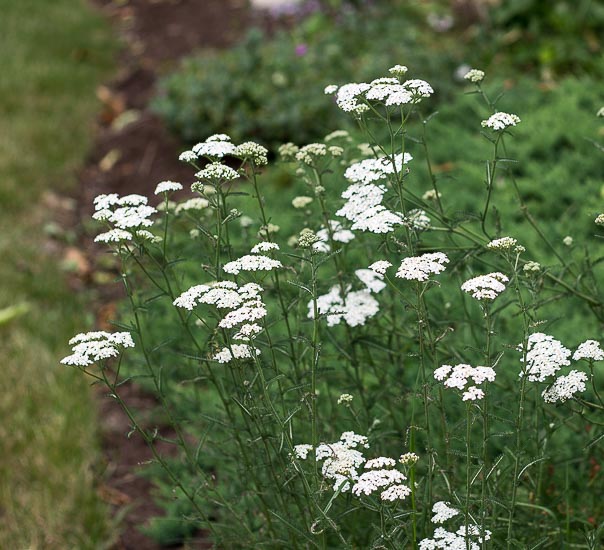 Achillea millefolium aka Yarrow
This white yarrow was here when we purchased the property. I believe it is the original common form and I've moved it all over the place. This one will grow anywhere. Yarrow comes in a number of colors including gold and shades of pink. Yarrow flowers also dry well so you can enjoy them all year round in arrangements and wreaths.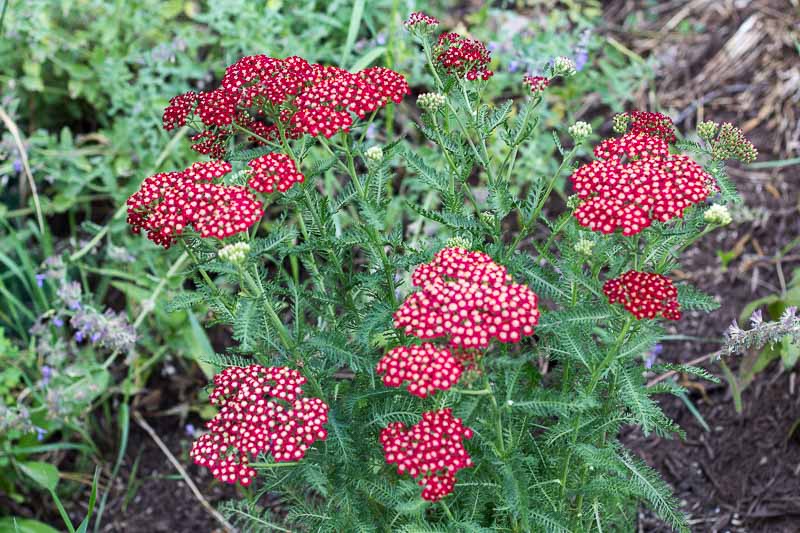 Achillea millefolium 'Pretty Woman'
There are many pretty colored yarrows. The is a newer variety called 'Pretty Woman.' They are beautiful but not quite as hardy as the white.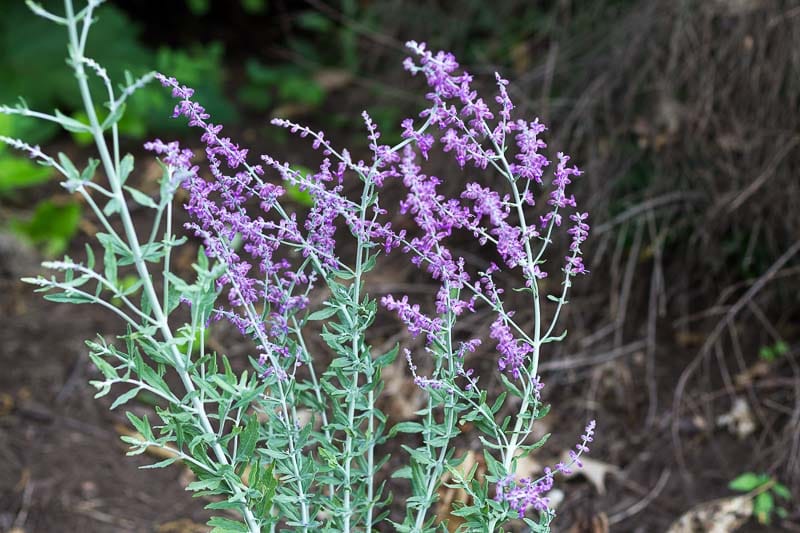 Perovskia atriplicifolia aka Russian Sage
Another good one to dry is this Russian Sage. This pretty perennial is also drought tolerant, but not a fan of wet feet. Some varieties can reach upwards of four feet but this one is 'Little Spire,' a dwarf variety, which only grows to around two feet.
Echinacea purpurea aka Purple Coneflower
Last but not least, one of my first loves, is this Eastern North American native. It grows very well for me here in Pennsylvania. That is if I can keep the rodents away long enough to get it established. They love to eat new spring growth. This is the common variety, easily grown from seed, however, you would not believe the new hybrids that come out every year. Check out this fabulous gallery from HGTV.
More long blooming plants not pictured here:
Rudbeckia
Campanula
Gaillardia
Veronica
Astilbe
Buddleia
If you love flowers, this list of long blooming plants is great for beginning gardeners and will allow you to enjoy flowers all season long.