Echinacea Purpurea aka Purple Coneflower is a beautiful US native perennial flower that is easy to grow and blooms all summer long.
The genus name Echinacea derives from the Greek echinos (hedgehog) referring to the thorny cone of the flower, and purpurea, Latin for purple. It has been used by the American Indians for years as a medicinal plant for a wide variety of ailments. Many still use it today to support the immune system.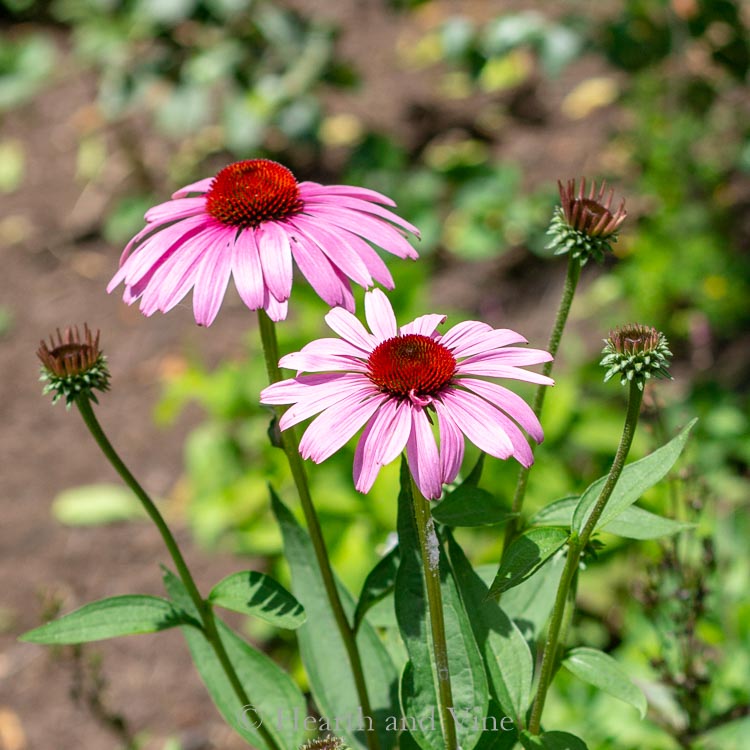 Growing Echinacea Purpurea
Herbaceous Perennial - which means it comes back year after year
Hardy to Zones 3 - 8 (find your Zone by zipcode)
Blooms all summer - early June through late August
Grows anywhere from 2 to 5 feet tall and 1 to 2 feet wide
Prefers full sun (6-8 hours) but will tolerate some shade
Grows well in dry conditions - drought tolerant
Great for attracting pollinators
Deer resistant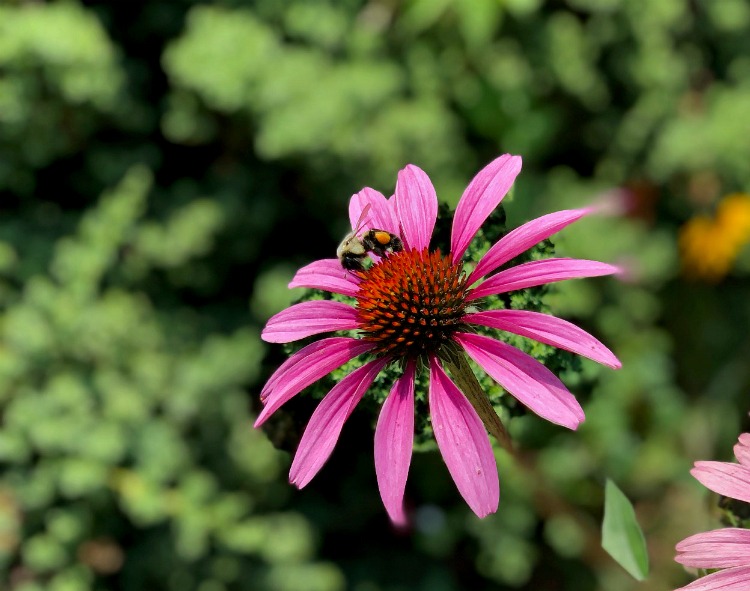 Planting this low maintenance perennial is a great way to saves the bees and other pollinators who are in short supply these days. As you can see from the photo above and the first image, bees and butterflies love Echinacea.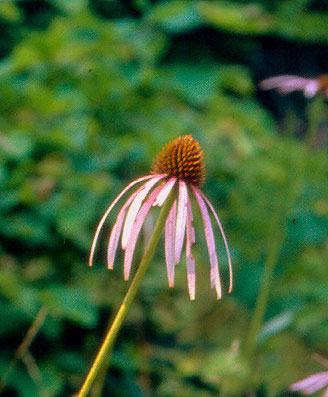 Recently I learned that this variety, Echinacea Laevigata or Smooth Purple Coneflower, is on the United States threatened and endangered species list.
However, the number of hybrids that have been produced from Echinacea Purpurea are many and new ones appear on the market every year.
In fact, you can find coneflowers in a variety of shapes and colors from shades of white, pink, yellow, orange and more. Above is a photo of 'Coral Craze' from the Eye Catcher Series.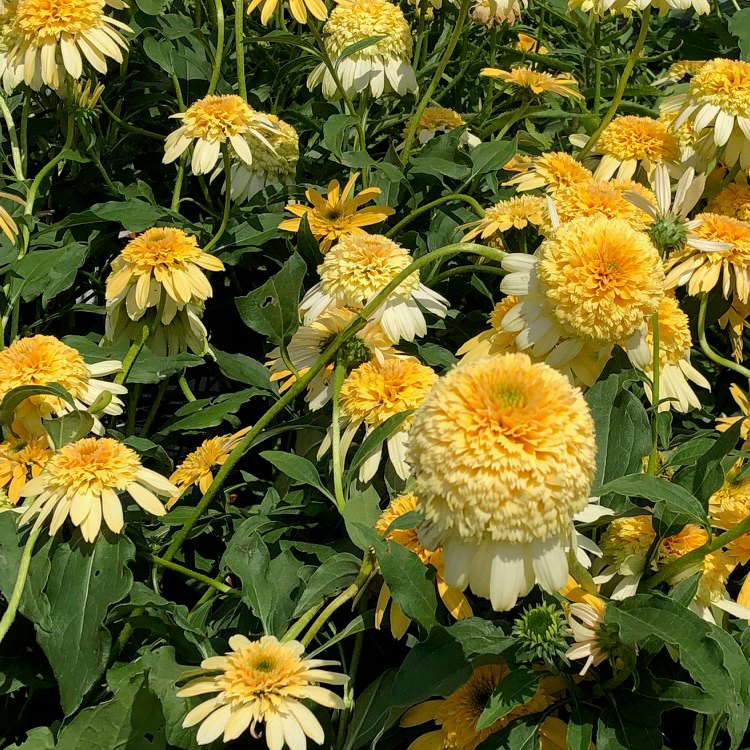 Many even have a unique double flowering pom pom look.
One thing to note is that the hybrids many not last as long as the original Echinacea Purpurea.
After the petals die back in late fall the large seed heads or cones provide nice winter interest and some food for wildlife. So don't even bother cutting them back until late winter or early spring.
Give Echinacea Purpurea a try. They should be easy to find at the nursery and I've also grown them from seed in my kitchen window. You won't regret it.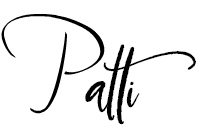 More Great Perennials Plants to Grow