Learn about September Charm. A beautiful late summer perennial from the Anemone family.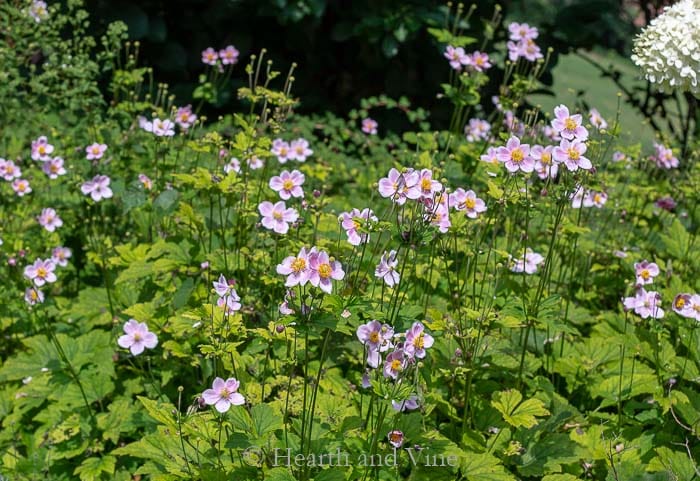 Anemone hupehensis 'September Charm'
Why I love it
This pretty perennial flower is just starting to bloom when everything else is on its way out.
It has that airy, country-cottage feel that I love.
It readily self-seeds, giving me more to love.
Great as a cut flower in arrangements.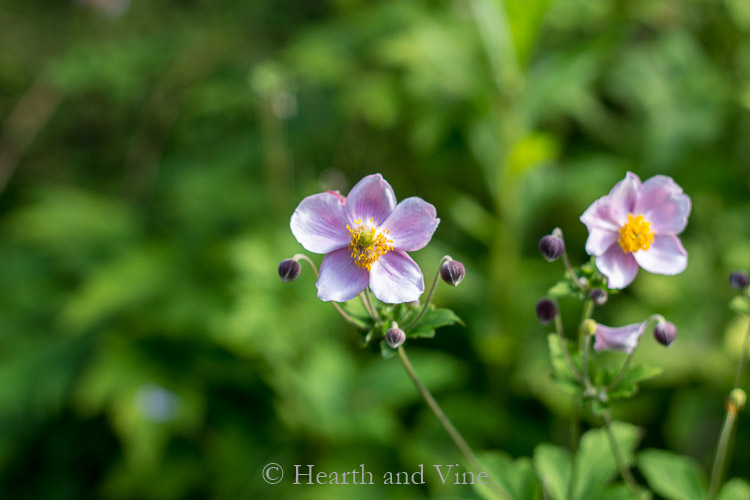 September Charm Characteristics
AKA Japanese Anemone
Perennial
Hardy to Zone 5 and heat tolerant to Zone 9
24-26″ tall
18″ wide
Blooms in late summer/early fall
Likes full sun to partial shade
Needs average amount of water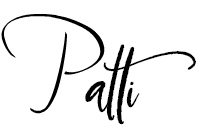 ---
You may also like Begonia Grandis another pretty late summer bloomer or the Beautyberry Shrub whose bright purple berries will shine in the garden straight through fall.