Learn about September Charm. A beautiful late summer blooming perennial from the Anemone family. As the name indicates this pretty flower comes into bloom in late August and September when many plants are on their way out.
You may also like Begonia Grandis another pretty late summer bloomer or the Beautyberry Shrub whose bright purple berries will shine in the garden straight through fall.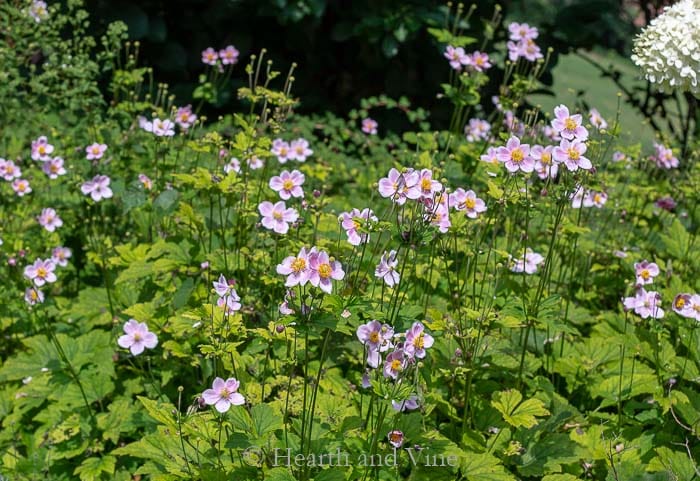 Anemone hupehensis 'September Charm'
This charming cottage garden perennial is an easy flower to go. It's a variety of Anemone commonly known as a Japanese anemone or windflower, and spreads by rhizomes in the garden.
My patch is growing in partial shade and seems to like it very much. It is said to need rich soil that drains well. Though I have been mulching and fertilizing for years I would say that this area does drain well but the soil itself is probably not considered rich.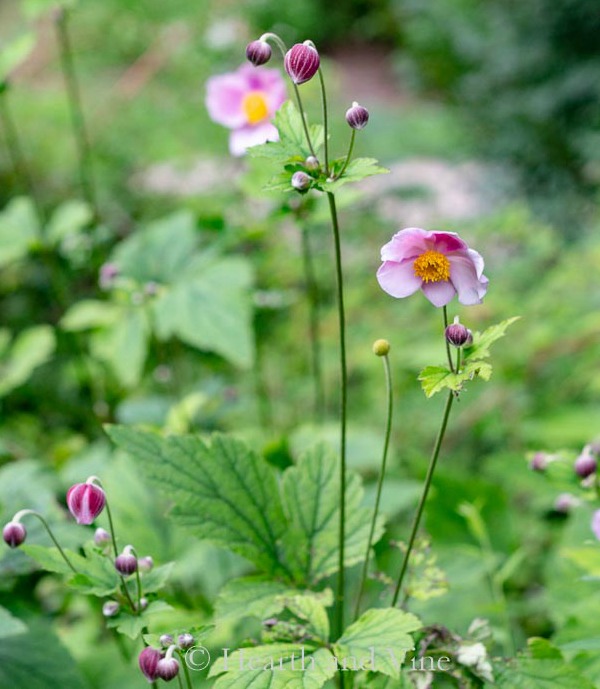 Why I love it
This pretty perennial flower is just starting to bloom when everything else is dying down for the winter.
It has that airy, country-cottage feel that I love.
It readily spreads, giving me more to love.
Great as a cut flower in arrangements.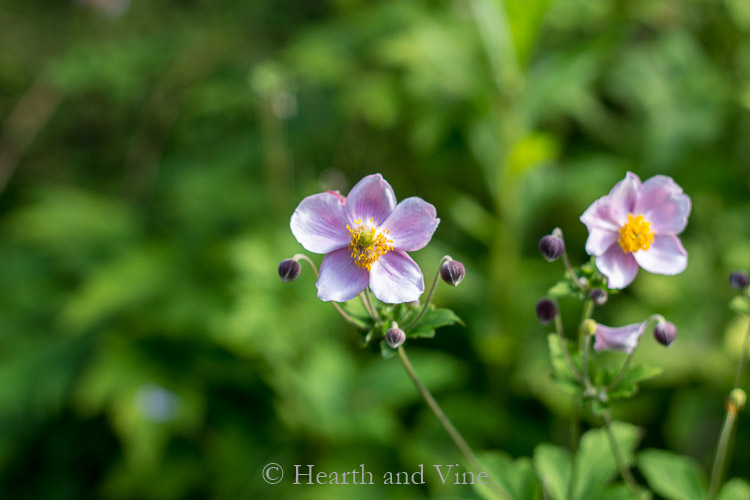 September Charm Characteristics
AKA Japanese Anemone
Perennial
Hardy to Zone 4 and heat tolerant to Zone 8
24-26" tall
18" wide
Blooms in late summer/early fall
Likes full sun to partial shade
Needs average amount of water
Propagation
Once you start growing this beauty it will spread quickly for you so you may want to dig some up and share the love. I do this in the spring when the plants are just starting to come up from the winter. It's easier to see what you are doing and the plant will have an easier time acclimating in a new home without a lot of top growth.
If you love the look of September Charm but don't want it to spread so quickly you might want to try Proven Winners Fall in Love™ 'Sweetly' which is said to spread slowly and less aggressively.
Overall, I find September Charm to be quite charming indeed.