Learn how to make an herbal infusion such as herbal tea. You've grown all these herbs, now you can use them in your daily life.
I started gardening with herbs when my girls were little. I loved how easy they were to grow, and how many ways you could use them. They were great for cooking but also to make beauty products and decorate your home.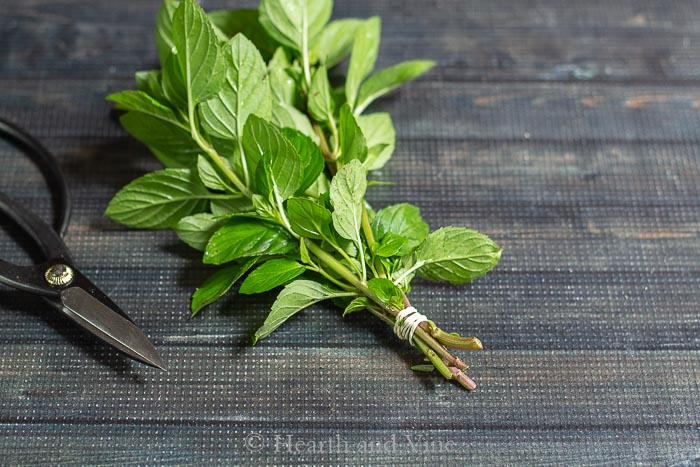 If you are growing any mint in your garden you are probably looking for ways to use it. Mint is a rapid grower and can take over a garden pretty quickly. So making mint tea in the summer is a given.
What is an Herbal Infusion?
One of the first things I had fun with was making herbal tea, also known as an herbal infusion. An herbal infusion is a method of extracting flavor and nutrients from plant material.
An herbal infusion is a by-product of the liquid left after you have steeped herbs in hot water or oil. Herbal tea is a water-based herbal infusion.
Herbal teas are great tasting, good for your health, and couldn't be easier to make. They can help with digestion, sleep, and provide many nutritious ingredients for a healthy lifestyle.
How to Make an Herbal Infusion - Herbal Tea
1 c. fresh flowers or leaves (well washed and dried) or ½ c dried (adjust as you like)
Place them in a quart jar.
Boil water and add it to the plant material. Cover with a lid.
Let steep for about an hour (adjust as you like - the longer the stronger - even overnight )
Strain and drink right away or place in the refrigerator to avoid spoilage. Keeps for up to 3 days.
Safety note: Sanitize your jars first by running them through the dishwasher.
Suggested Herbs for Tea
Mints - apple, peppermint, pineapple, orange, chocolate
Lemon - lemon balm, lemon verbena, lemon basil
Licorice - anise hyssop
Floral - lavender, rose petals, peony petals
Making herbal tea, whether hot or iced can be a great way to use all your herbal bounty in the summer. Of course, you can dry your herbs and use them during the cold winter months when a hot cup of tea really hits the spot.
What's your favorite herbal combination?