Learn how to make herbal infused oil and vinegar with herbs from your backyard. Use them in cooking, cosmetics, and more.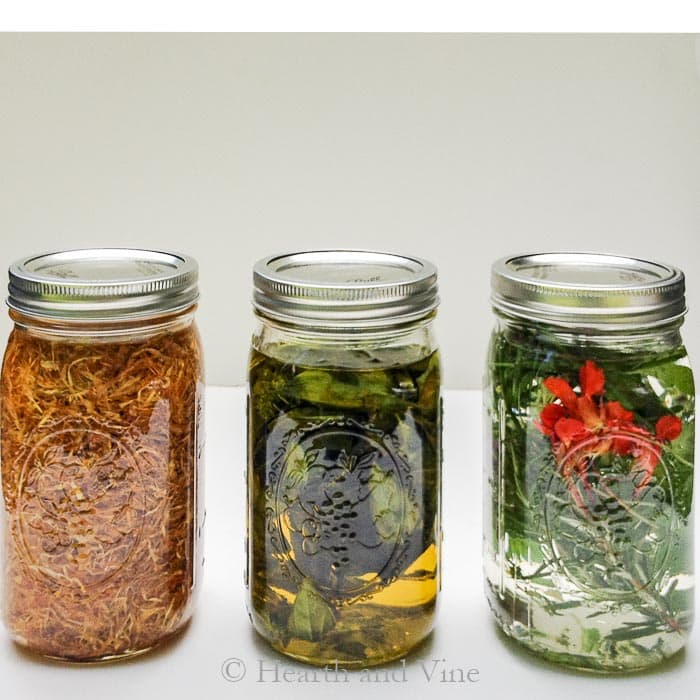 Many people think of making an herbal infusion when making tea from fresh or dried herbs.
However, you can also make herbal infusions with oils and vinegar. And, making your own infused oil and vinegar is a lot cheaper than buying them at the store. You can also infuse oil with herbs and use them to make healing salves, creams, and massage oils.
This post contains some affiliate links (that means if you make a purchase after clicking a link, there's no additional cost to you, but I will earn a very small commission. )) i.e. as an Amazon Associate, I earn from qualifying purchases. Click here to read my full disclosure policy.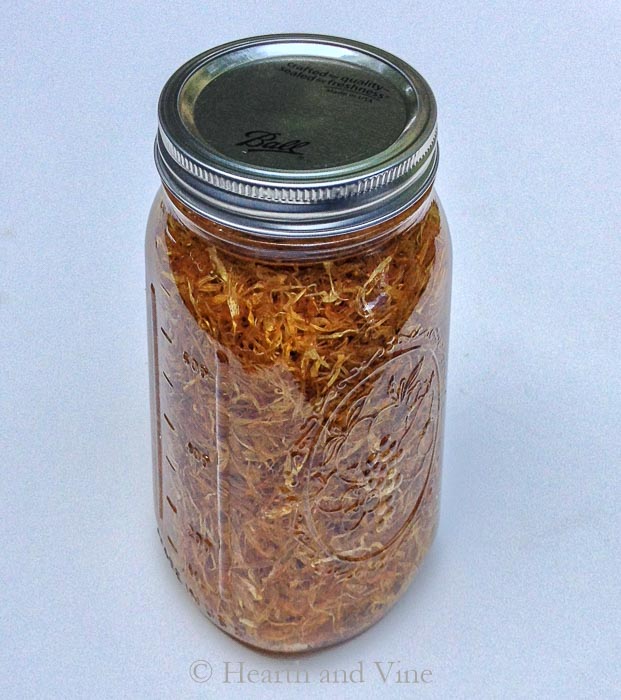 I recently made basil oil with fresh basil from the garden and olive oil (middle of three jars below). I intend to keep it at the side of my stove with a pour spout. This way it will be right there when I'm cooking.
I also made calendula oil (jar on the left) which is great for making skin care products like dry oil body spray, salves, lotion, and lip balms.
Three Herbal Infusions
The third jar, shown above on the right, is herbal vinegar using white wine vinegar and a mix of herbs from my garden. I added a few nasturtium flowers which have a peppery taste and nice color. Perfect for making salad dressing with a little extra virgin olive oil.
Herbal vinegar makes a beautiful gift and you can choose from a wide variety of combinations of herbs and vinegar bases. For example, you can use cider vinegar as a base which is good for cosmetic use such as a hair rinse to remove product build-up, or as an astringent for your face. Just make sure to dilute it with a little water first.
Herbal Infusions - Basic Recipe
1 c. fresh flowers or leaves (well washed and dried) or ½ c dried (adjust as you like)
Place them in a quart glass jar.
Add oil or vinegar to the top of the jar. Make sure to completely cover the herbs.
Cover with a tight-fitting lid.
Let steep for a couple of weeks or longer in a warm dark place away from direct sunlight.
Strain with cheesecloth or a coffee filter and place into your final bottle. (add a few fresh herbs first for decoration but watch out for mold)
Keep in a cool dark place.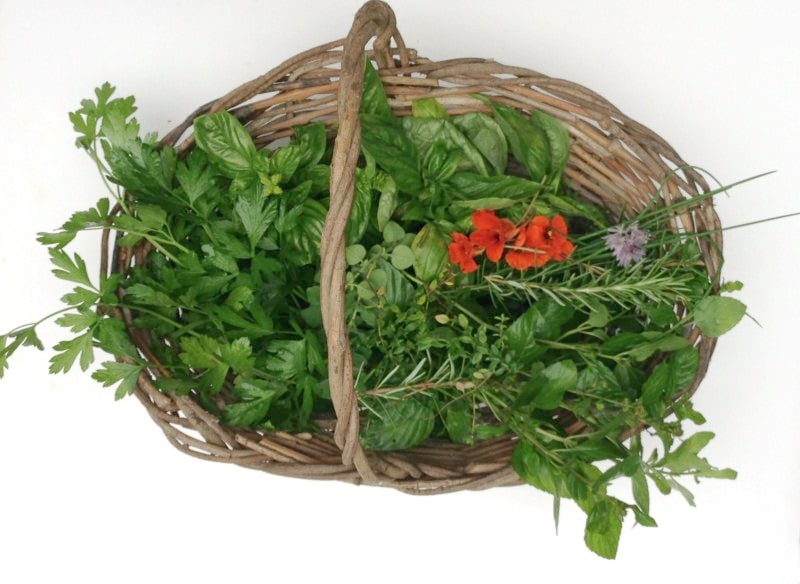 What Oils Should Be Used in the Infusion?
I like to use extra virgin olive oil for my herb-infused oil because it has a long shelf life. However, you could use other oils, like ordinary canola oil. Or try something different for cosmetic use such as jojoba oil, coconut oil, sweet almond oil, and sunflower oil.
Herbal Infused Oil Ideas
culinary use: basil, chives, garlic chives, oregano, rosemary
cosmetic use: calendula, mint, lavender, rose petals, or lemon balm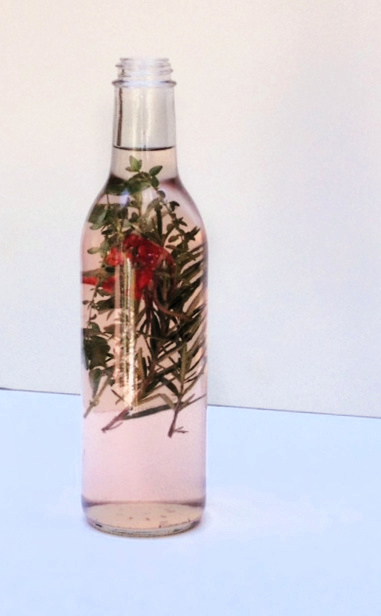 What Type of Vinegar Should Be Used?
I usually use white wine vinegar because it allows the herbs to shine. However, you could use rice wine vinegar, cider vinegar, red wine, or white distilled vinegar.
Herbal Infused Vinegar Ideas
culinary use: dill, rosemary, thyme, nasturtium flowers,
cosmetic use: florals like lavender, rose, or chamomile
Safety notes:
I suggest running your jars and bottles through the dishwasher first.
Although I love garlic (who doesn't) I steer away from using it because of the possibility of botulism.
Keep only a small supply because oils can turn rancid, some quicker than others. You'll know because it will smell bad. Refrigeration helps but then they solidify. In that case, you'd have to set them out ahead of time to use them, and well, you're probably less likely to use them that way.
So if you find yourself with a large amount of herbs at the end of the season making a few infusions for yourself or your family and friends is the perfect solution.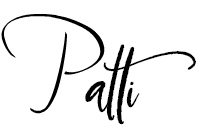 Print
How to Make an Herbal Infusion
You can easily take oils and vinegars and infuse them with fresh herbs from the garden. Use them in cooking or to make homemade bath and body recipes.
Materials
1

cup

fresh herbal leaves or flowers

(1/2 cup dried herbs)

2

cups

oil or vinegar

1

quart

mason jar

cheesecloth or coffee filters

bottles or mason jars for storing
Instructions
Take fresh herbs that you've washed and completely dried and place them in a clean quart mason jar.

Add 2 cups of oil or vinegar on top.

Let steep for a few weeks in a warm dark place.

Strain with cheesecloth or a coffee filter.

Store in a clean bottle with a fitted lid.
Notes
You may want to add a few sprigs of the herbs to your bottle.
Make sure any of the herbs you use have been washed and completely dried. Any water that gets into your infusion could cause mold.
Keep your infusions in a cool dark place.
Tried this project?
Tag @hearthnvine on Instagram