Jewelweed salve is easy to make and may aid irritated skin from poison ivy and bug bites. Learn more about identifying and preserving this helpful plant.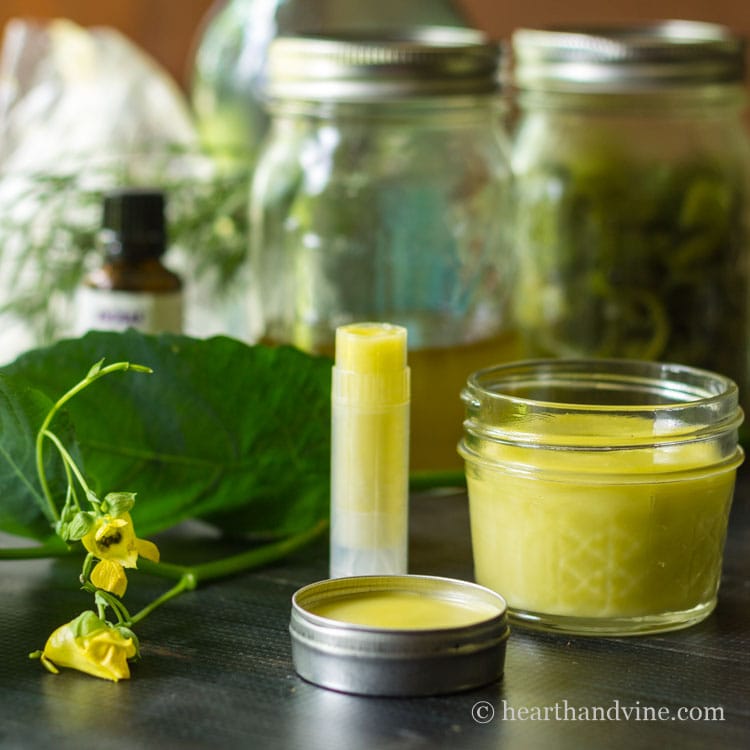 This jewelweed salve tutorial reminds me of when I was a Girl Scout back in the day. We had the most wonderful camp within walking distance of my house. Every year during the summer, they would host a week long day camp. I have such fond memories of that experience.
Sadly the camp is no longer owned by the Scouts, however, the township did purchase the property for community use, so at least it hasn't turned into some ugly industrial site.
This post contains some affiliate links (that means if you make a purchase after clicking a link, there's no additional cost to you, but I will earn a very small commission. ) i.e. as an Amazon Associate, I earn from qualifying purchases. Click here to read my full disclosure policy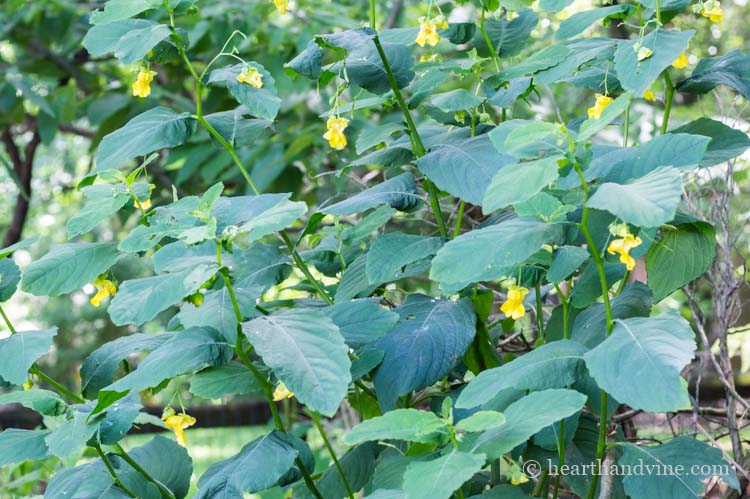 I guess that it is no surprise that even at the young age of seven, one of the highlights of day camp for me was the visit from Mother Nature. She would tell us all about the native plants that grew in the camp. One of my favorites was all about Impatiens pallida aka Jewelweed.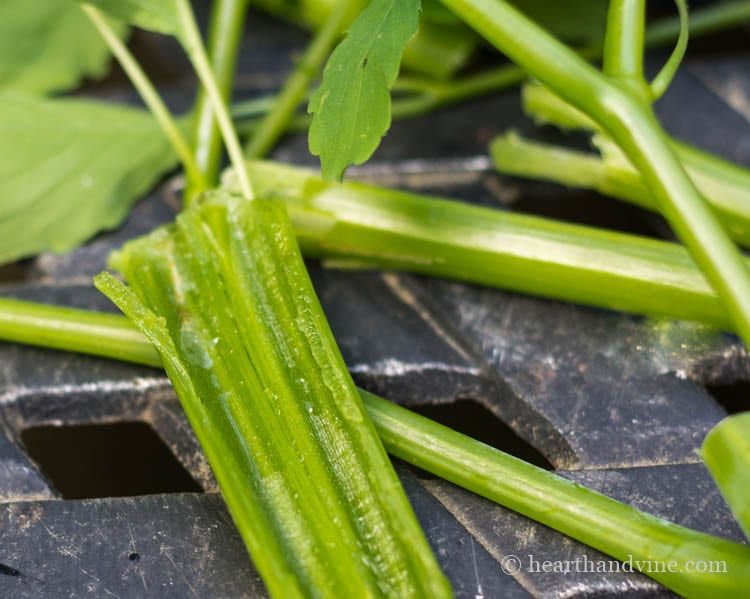 The first thing Mother Nature showed us, was this folk remedy of using the sap from jewelweed to treat poison ivy and other bothersome itchy skin problems such as bug bites.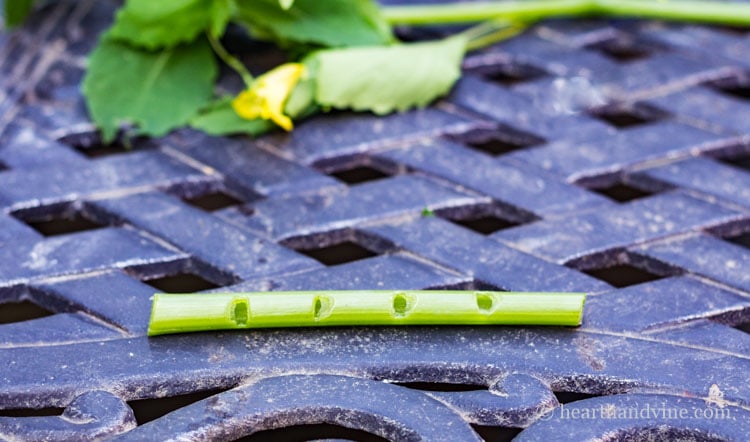 She also showed us how to make a whistle by cutting slits into the hollow stem. That's right, another common name for this plant is "whistle weed."
In addition, you may know it as "touch-me-not," because the seed heads pop open and shoot seed everywhere when they are touched. A clever way to ensure this plant comes back again and again.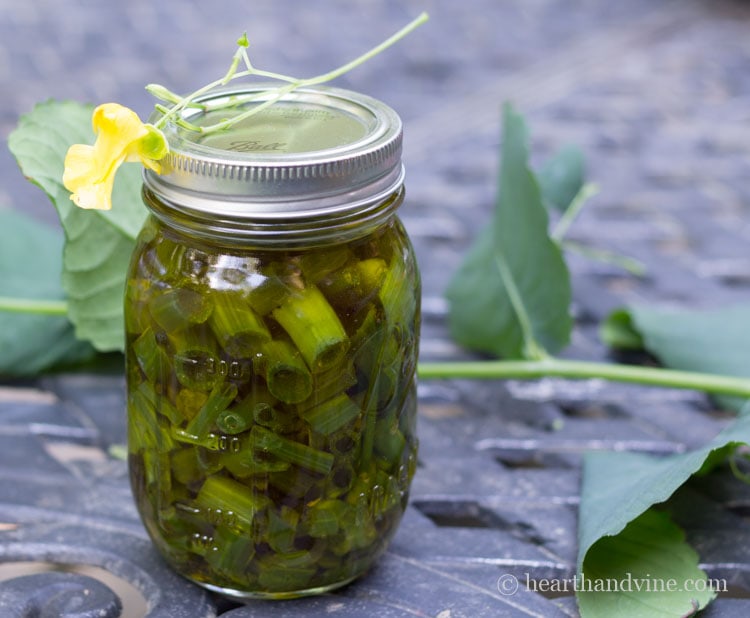 How to Make Jewelweed Salve
You can make a salve out of this weed. All you need to do is chop it up, and place it in a mason jar. Then fill it with olive oil.
Disclaimer: This information is not meant to replace medical advice. Be mindful of any plant allergies that may cause a problem, and consult a qualified health care practitioner before self-treatment with any product. Also, take care with anyone who may have a plant allergy.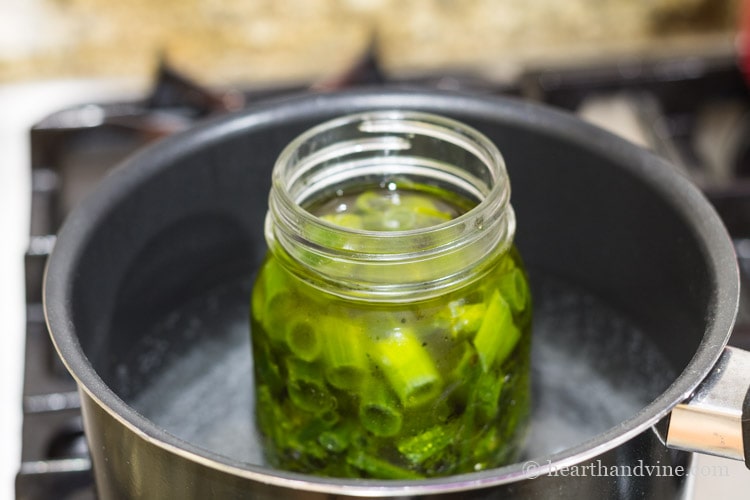 Some people have made a cold infusion with dried jewelweed. However, I have read, and Mother Nature taught me, that the sap is what you want for this remedy, so I made a warm infusion.
This is done by gently heating the jar in a bath of simmering water for a few hours.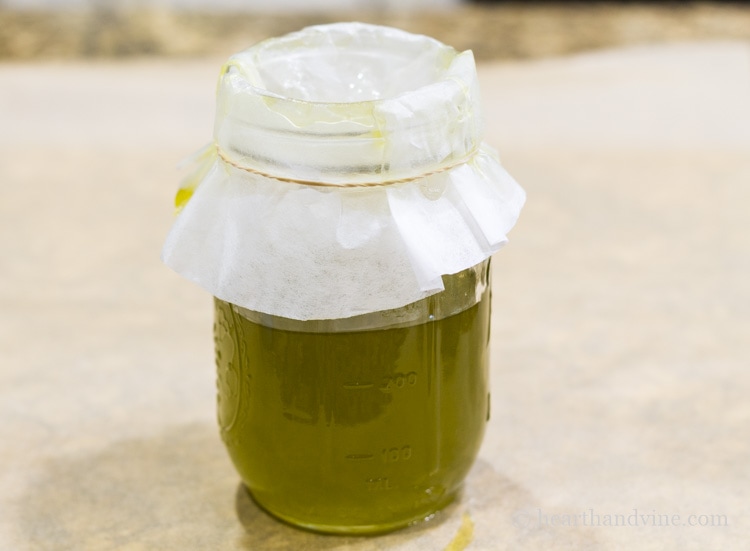 Then simply strain the oil by using a coffee filter, napkin, or paper towel.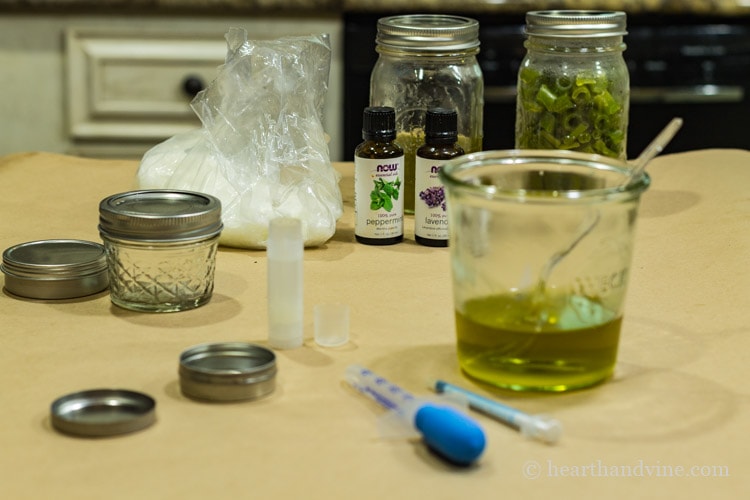 Supplies
Olive Oil
Fresh Jewelweed
Beeswax pellets

Essential Oils (optional)
Vitamin E

Tins
or lip balm containers
, small mason jars
Use the infused jewelweed oil, combined with beeswax, essential oils (optional), and vitamin E.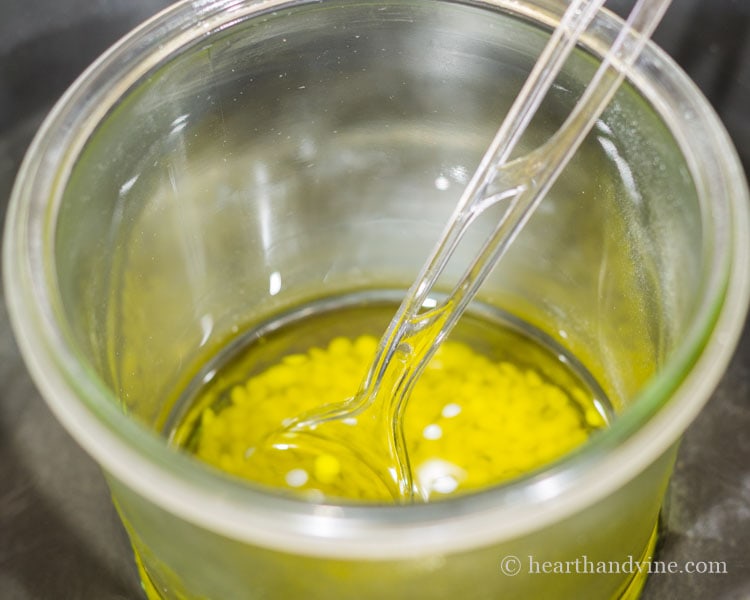 For this batch of jewelweed salve, I used 2 tablespoons of beeswax to 1/2 cup infused oil in a glass jar.
Heat the jar in a water bath on the stove until the beeswax is dissolved.
Let cool slightly before adding in your essential oils (about 15 drops), and vitamin E to act as a preservative.
Stir and pour into the containers.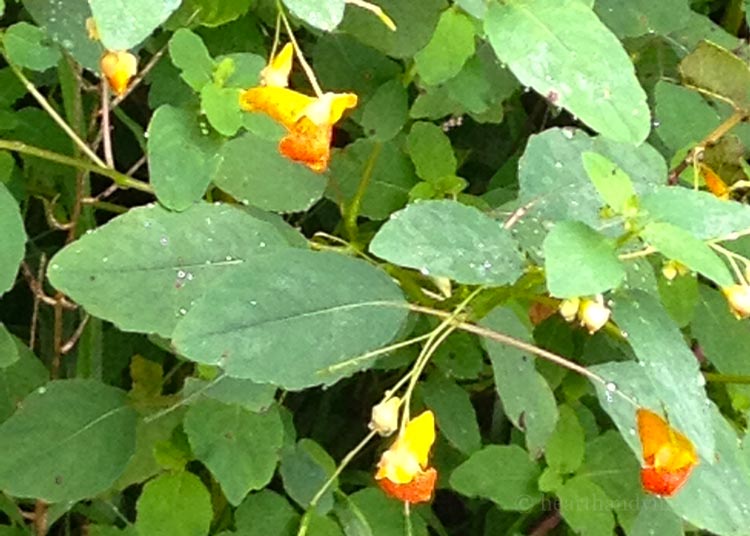 Jewelweed grows everywhere around here. Sometimes you see it growing near water sources with a pretty spotted orange flower. This one is Impatiens capensis. Some say that the orange-flowered jewelweed one is better at treating skin issues than the yellow one shown here.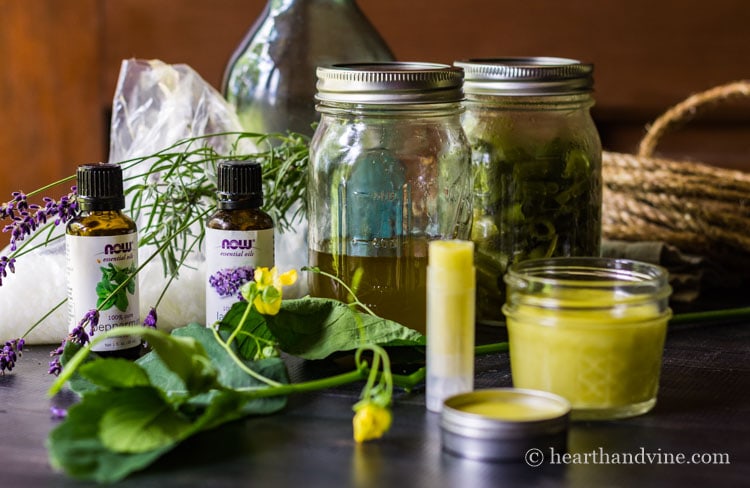 Both have a shallow root system, making them easy to remove from the garden, and the added bonus of something that you can use it to make your own jewelweed salve, or a maybe just a fun whistle.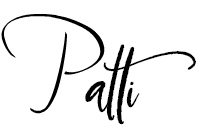 Click Here to Save to Pinterest!