The Pilea Plant (Pilea peperomioides) is a current popular house plant that is easy to grow and propagate. Perfect for sharing with your friends.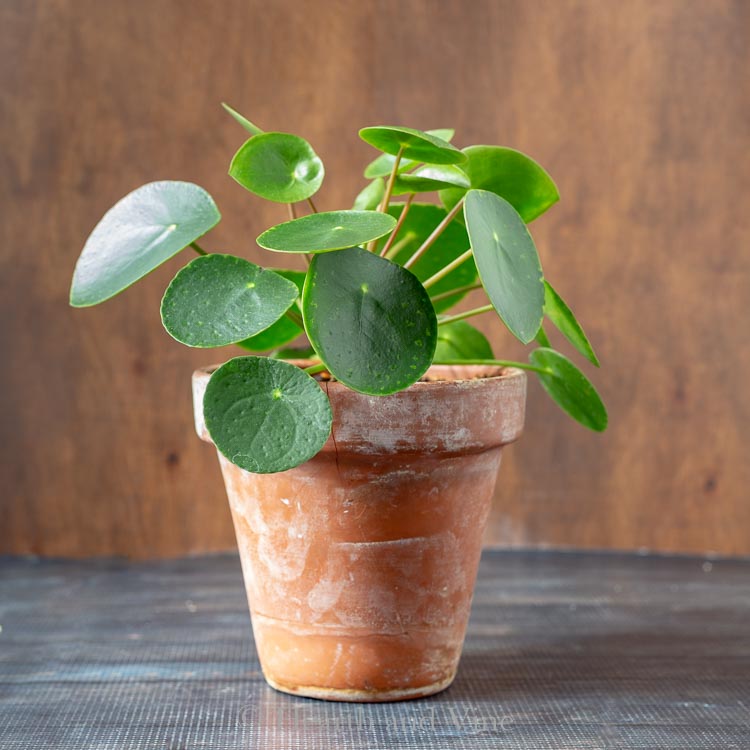 I have been a houseplant lover for my entire life. However, it has been during the last few years, when my daughter started really getting into gardening, that I have started collecting a few new plants. One of these that she said is very trendy is the Pilea plant or Pilea peperomioides.
This post contains some affiliate links (that means if you make a purchase after clicking a link, there's no additional cost to you, but I will earn a very small commission. ) Click here to read my full disclosure policy.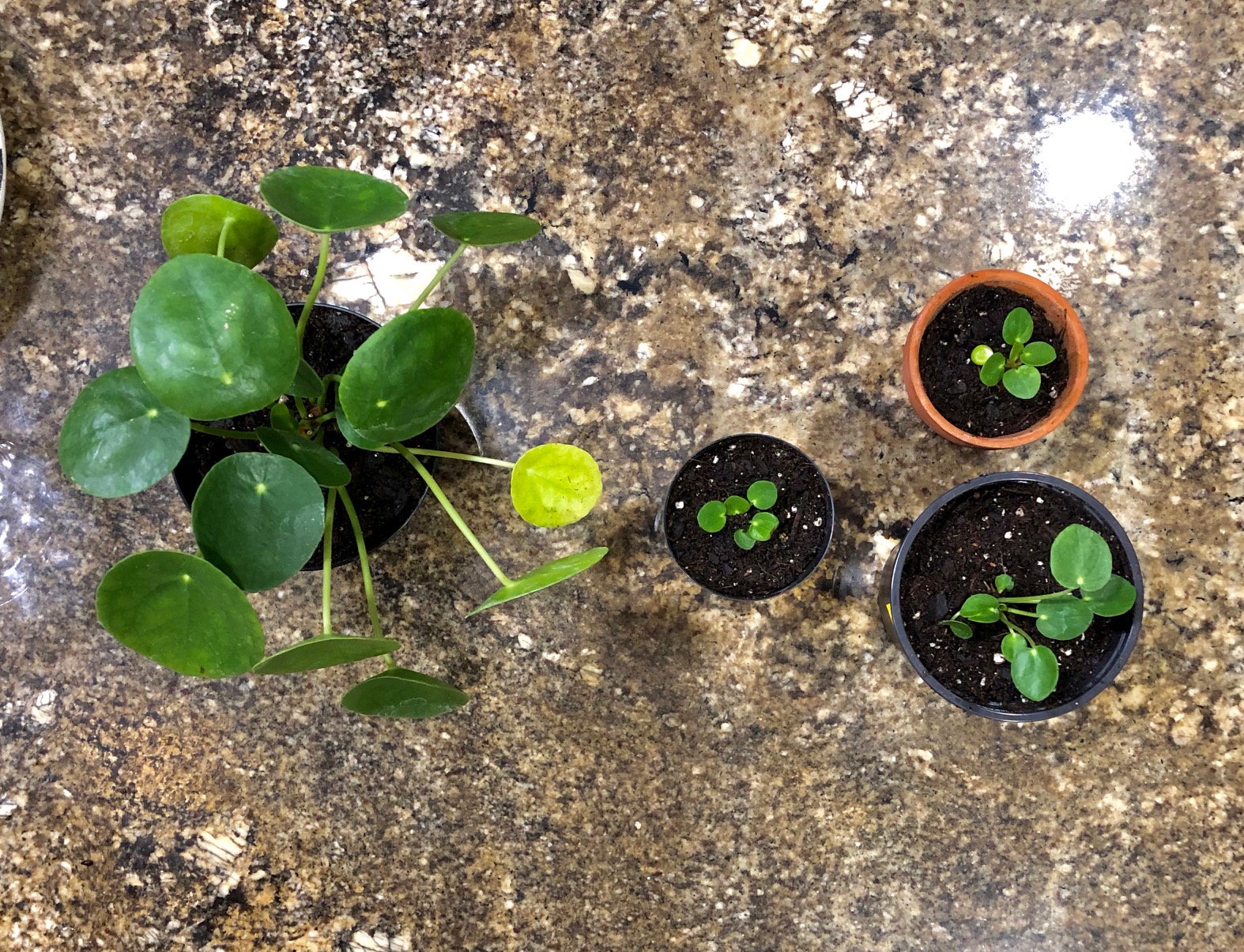 This cheery plant has several common names such as Chinese Money Plant, UFO plant, even Pancake plant. But, the one I like is the Friendship or Pass it On plant because it produces offshoots from the base that you can easily repot and share. Above is a photo of the plant I bought and there were three offshoots. I kept the mother plant and the smallest babies and gave the other two to my daughter.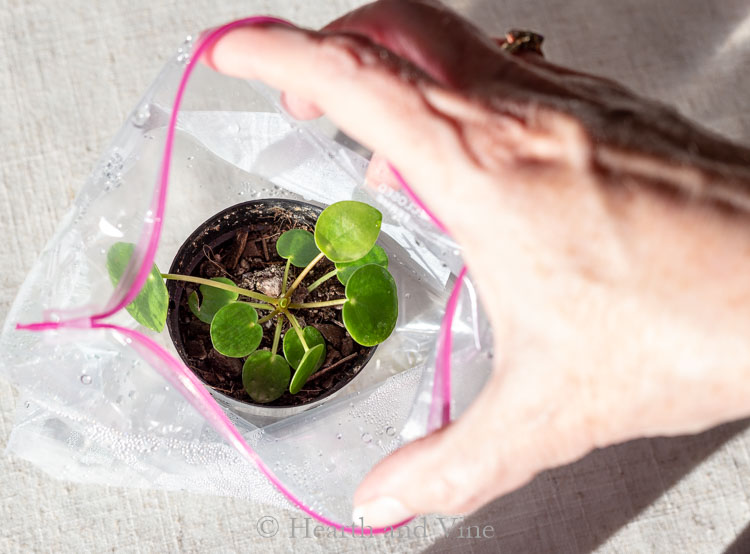 Since the baby was so tiny I watered it well and placed it in a closed plastic bag for a few months. As you can see it's grown quite a bit and is ready to move out of the bag.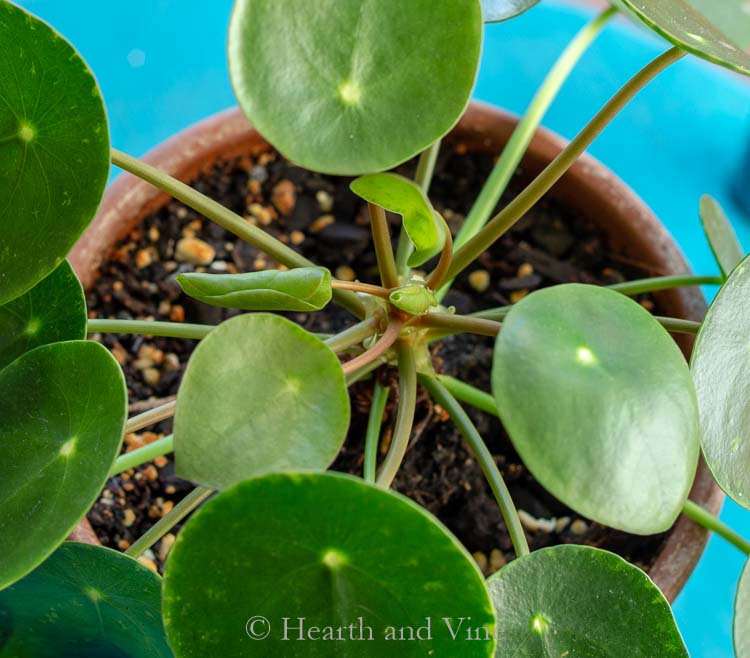 Here's a look of the plant sending up new growth in the center.
Low maintenance - like most houseplants likes bright indirect sun
Water when it's dry. For me, about once a week, sometimes less. Pilea does not like wet feet so make sure it has good drainage.
Since the leaves tend to reach for the light you may need to turn the pot occasionally. I usually do this when I water.
Bonus Points - This little guy is non-toxic to people and animals.
It's super cute and I can't wait until it starts producing more babies for me to share with my friends.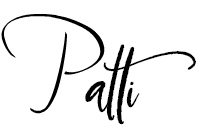 ---
P.S. Other fun easy and fun houseplants you may like are Kalanchoe and Monstera. You can find them and several more of my favorites on my Gardening Page.
Click Here to Save to Pinterest!