Learn about monstera deliciosa, a wonderful tropical houseplant that is easy to grow, and makes a beautiful statement in your home.
This tropical rain forest beauty can be found in many interior design magazines and home decor photos. It's no wonder with these gorgeous enormous green leaves that fill up a room, and add texture and color.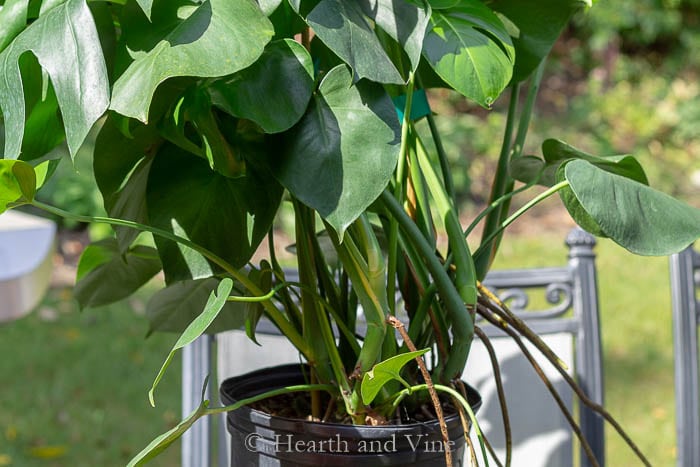 A while back my daughter and I found this guy at a local nursery.
We were able to split the container into four plants. She took one for herself and another for her friend Al. I kept one, and gave the other to my sister-in-law.
It's been about 9 months and my division is doing great. I even have couple of new leaves.
However, when I saw this on our recent trip to Maui, I realized just how magnificent it can be in a tropical environment. Monstera deliciosa is actually native to Mexico and Central America, but grows well in zones 10-11, making Hawaii a perfect fit.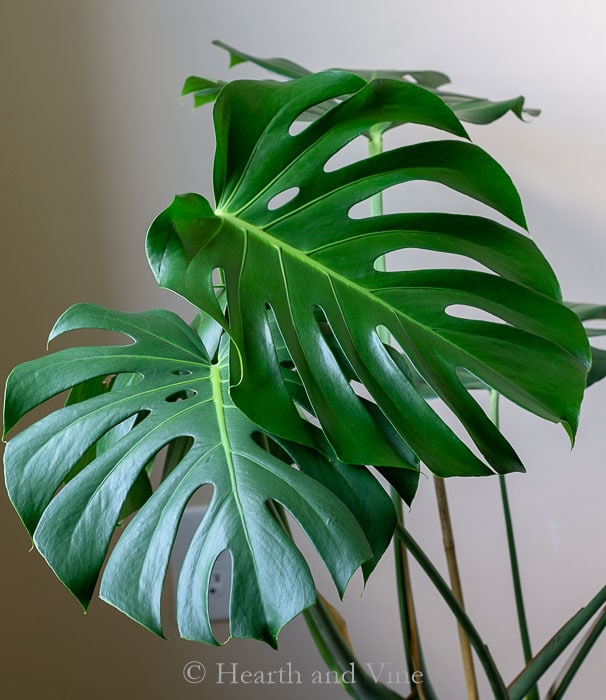 Monstera deliciosa Care
Light
Bright Indirect Indoor Light
I have mine with a group of other plants in the dining room with supplemental grow lights.
Water
Most say moderate
I water it well, once a week.
Other Tips
This guy can grow over 60 ft in its preferred environment, and can get rangy, so staking is a must.
Monstera deliciosa grows long aerial roots which like to attach themselves to tree trunks in the rain forest.
Caution: All parts of the Monstera deliciosa are poisonous, except for the fruit and that's only when it's ripe, so keep it away from small children and pets.
Many times you may see this plant classified as a split leaf philodendron. However, if you check out this video you will see that Swiss Cheese plant is a better common name, as the key to differentiating the two is that Monstera deliciosa has holes in its leaves.
If you enjoy houseplants then these easy to grow beauty may be a perfect choice to add to your home decor.