This floral basket wreath is so easy to make. Perfect for your summer front door decor or anywhere that you want some extra floral beauty.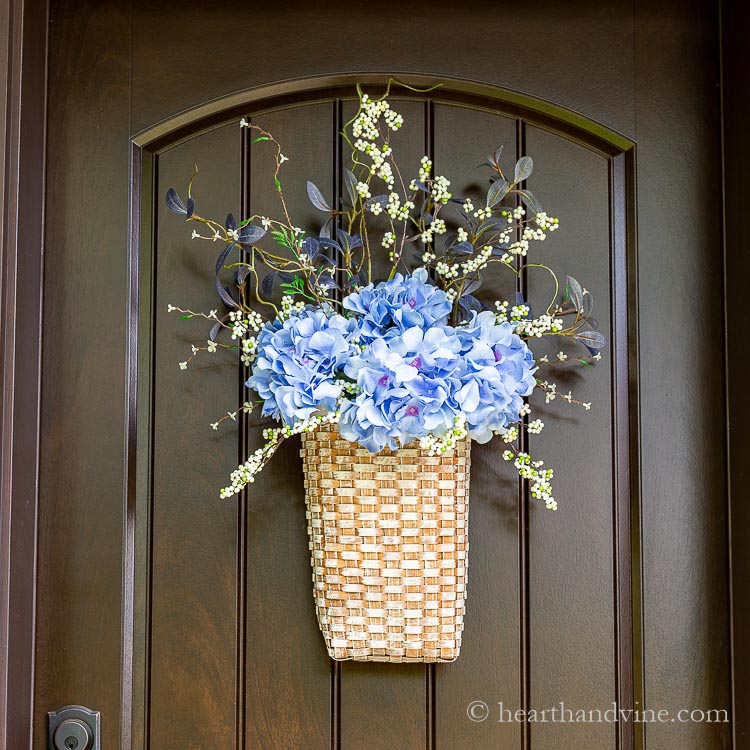 I'm a huge hydrangea lover and have several different varieties growing in my garden. They are probably a close second to my love of peonies.
Of course, I really love the big blue mophead hydrangea varieties that are difficult to grow in my area due to late frosts that kill the flower buds.
I do have some varieties that bloom on new wood such as Endless Summer but they usually don't bloom until late in the summer.
So, since summer is upon us I decided to go with some artificial blue hydrangeas to adorn our front door. If you are a peony lover you may also love this Easy Peony Spring Wreath project.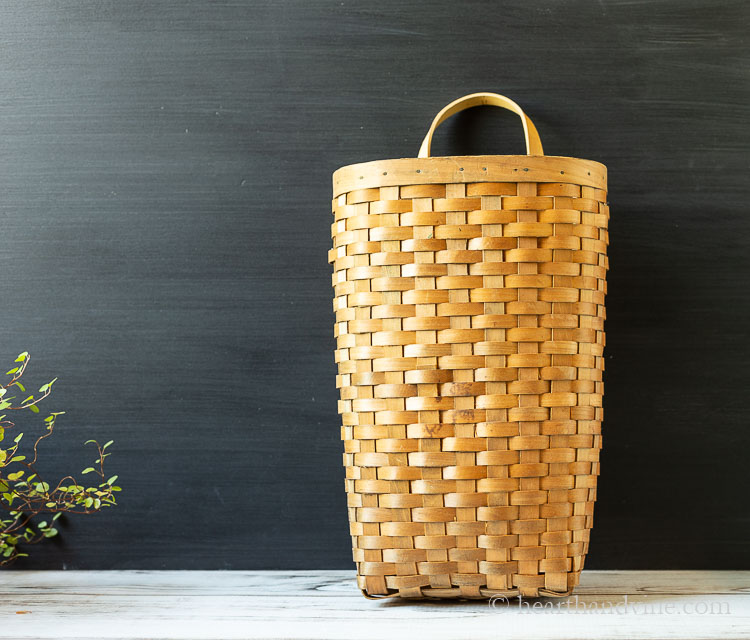 DIY Floral Basket Wreath
Instead of using a grapevine or other wreath frame I decided to use a basket.
I have this basket that I really like but the wood is a little too orange for my taste.
So, I used a little white paint and whitewashed the basket.
How to Whitewash a Basket
Use a bristle brush and make sure that after you dip it in the paint, you remove a good bit on some paper.
Work quickly with a light hand to brush over the basket.
Less is more. You can always add more but it's a lot harder to remove the paint.
Start in the back or on the bottom first to get the look you like.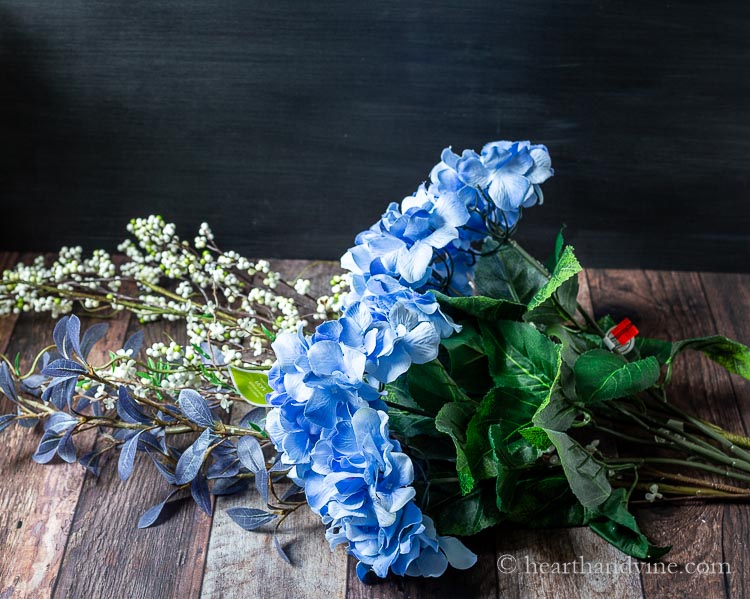 I picked up these pretty artificial flowers at Hobby Lobby.
Next, I cut up this block of styrofoam (from Dollar Tree) to fit into the bottom of my basket. This will help hold the flowers and stems just where I want them.
Arranging Flowers in a Door Basket
Start with the largest blooms as a feature flower.
Add in some floral stems that offer a contrast of colors. I used white berries and flowers and some dark blue leaf stems.
Use stems of berries and leaves to also offer texture, height, and filler to the basket.
Bend the filler stems of berries and leaves around the featured flowers for a natural freeform look.
Stand back and enjoy the beauty of your arrangement all summer long.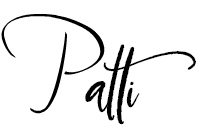 Click Here to Save to Pinterest!