Learn how to make this beautiful spring peony wreath with easy step by step instructions and readily available supplies.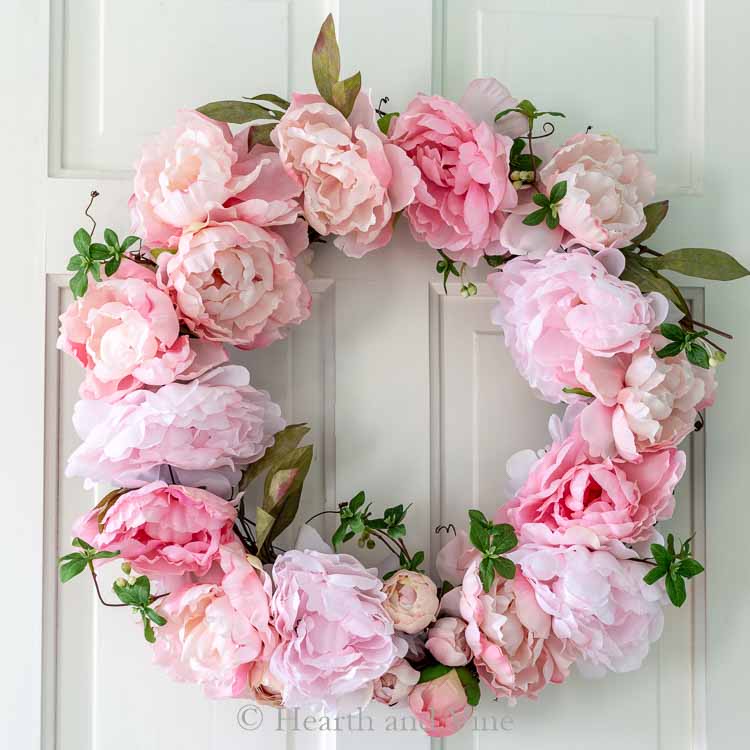 Peonies are definitely my most favorite flowers of all time. I have several shrubs growing in the garden and enjoy them all spring and early summer. However, their blooming season is pretty short and even though I've been able to dry them to make a lovely Dried Peony Wreath, I don't think it will do well on my front door, and I really wanted to make something new for spring.
This post contains some affiliate links (that means if you make a purchase after clicking a link, there's no additional cost to you, but I will earn a very small commission. ) i.e. as an Amazon Associate, I earn from qualifying purchases. Click here to read my full disclosure policy.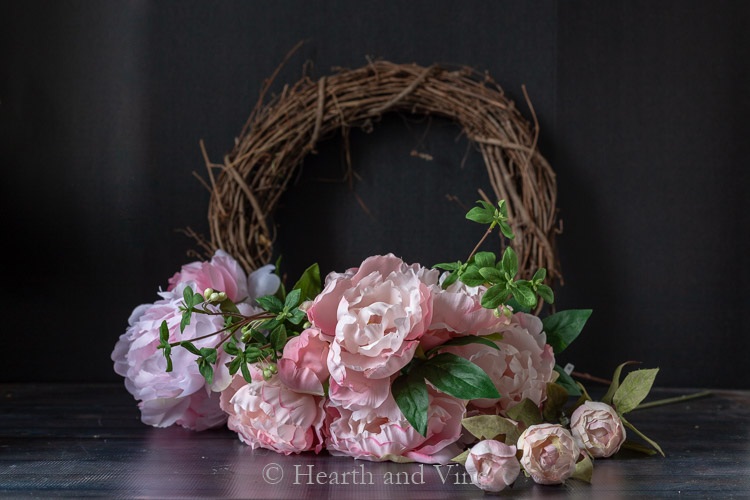 Fresh flowers are certainly the most beautiful, but I am amazed at the quality of artificial flowers on the market. I don't know if it's because I love peonies so much or if these artificial flowers are just that nice, but I decided to make a spring peony wreath from these artificial blooms for our front door.
Spring Peony Wreath Supplies
For this project, I re-used an old grapevine wreath and purchased the flowers at Michaels. They were having a 40% off sale on all florals which made this wreath very affordable. Don't forget that Michaels and Hobby Lobby both have 40% off coupons all the time so you could make this work any time of year.
You could also save money by making a smaller wreath that would require fewer flowers and/or re-using a wreath base or supplement florals that you may already have in your craft stash.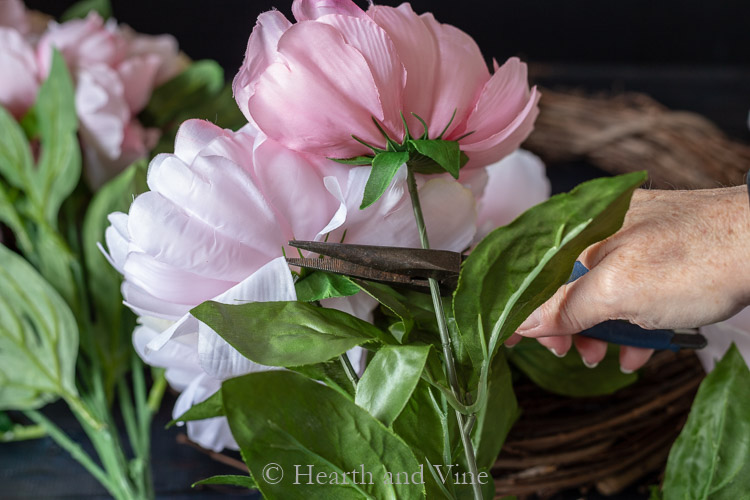 How to Make a Spring Peony Wreath
Cut the blooms leaving about 3 inches of the stem with wire cutters or heavy duty scissors.
I used two bushes for this 18-inch wreath. Bushes are what the craft store refers to as a group of stems with several flowers attached. Each came with 8 flowers though one had a bud in place of a flower.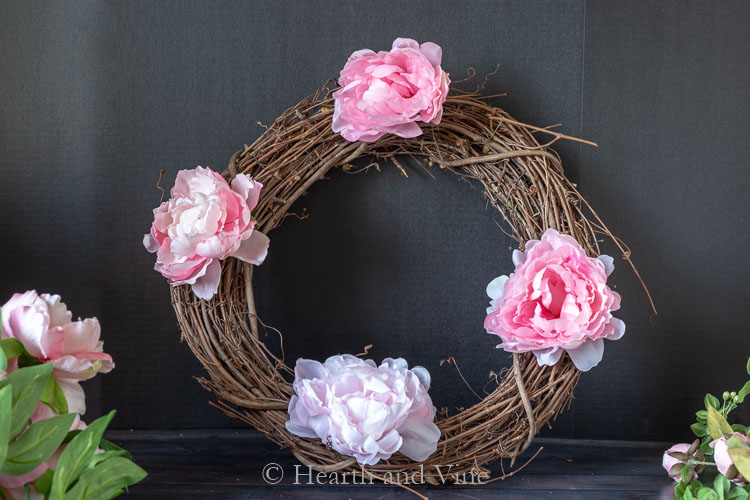 2. Start by placing four of the peony flowers evenly around the wreath, using the wire stem to fit in between the grapevines.
Note: Use a tight grapevine wreath, then you will have no need for glue, and you can reuse the flowers and the wreath in the future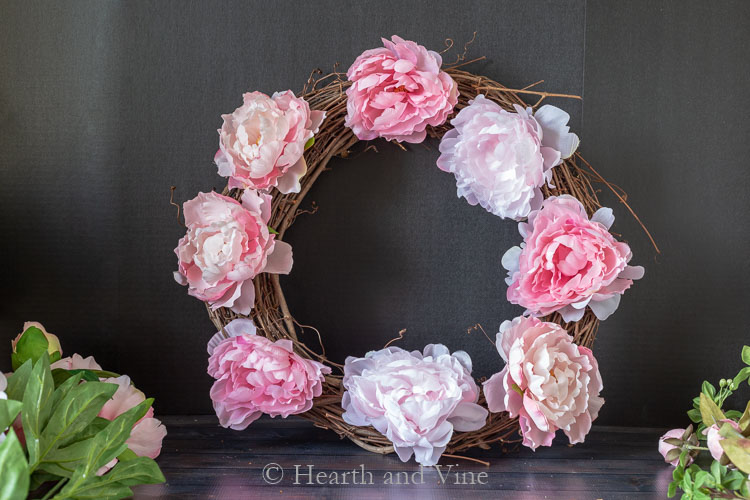 3. Next, place four more peony blossoms in between the first four flowers. Vary up the positions by placing them at different angles, with some facing inward and a few facing out.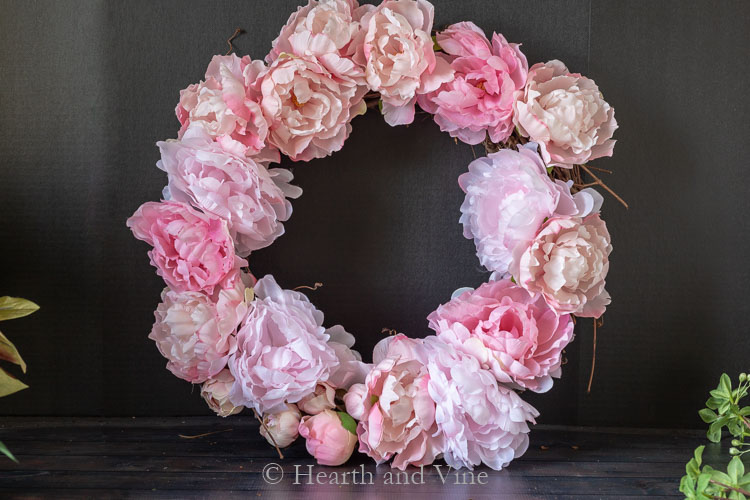 4. Then place the remaining blooms in between to fill in the wreath. Since I was short one flower I placed the bud at the bottom. Then I added the buds from the dried artificial peony stem in with the bud to create a cluster. You could do this at the top instead but I like to add a little extra at the bottom.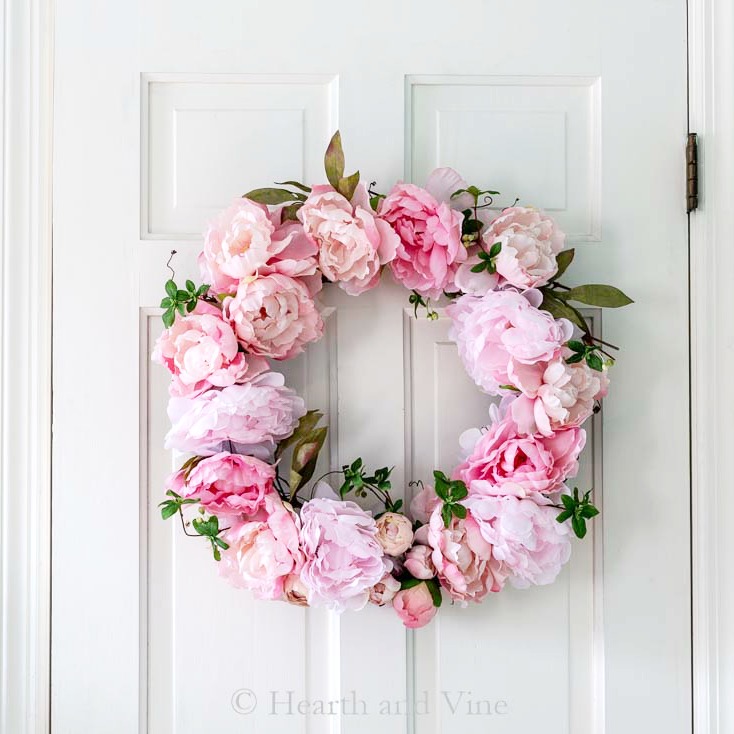 You could stop there, but I wanted to add a little green into the mix to give the wreath an airy cottagey feeling.
5. Hang the wreath on a door to make it easier to see the final look. Cut up the greenery and place it evenly around the wreath. Use the Gypsophila stem and some of the leaves from the other peonies as you wish.
The great thing about using a grapevine wreath and artificial flowers is you can easily tweak and move them around without worrying about damage.
This wreath should withstand the elements, though we do have a little coverage on our front porch.
I love the way it brings a little spring to our doorstep, even if it is still winter.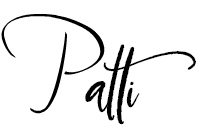 ---
P.S. If you grow peonies in your garden, or have access to them, try drying them to create a beautiful Dried Peony Wreath. You can also dry just a few and make a beautiful Peony Shadow Box. Find these and more fun ideas on my DIY/Projects Page.
Click Here to Save to Pinterest!