This fun and simple craft can be easily made with any dried flower. Here we created one with shadow box peonies and a burlap backing.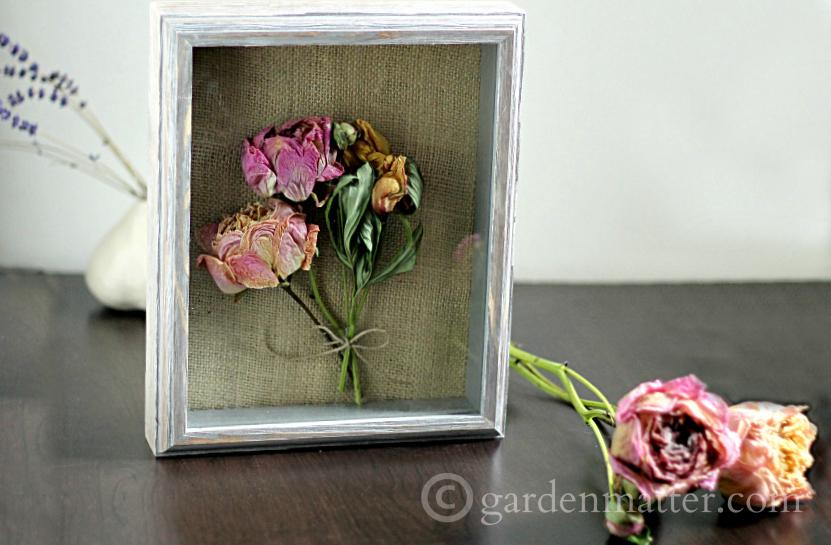 Memory or shadow boxes are great for keeping a collection of something special, and hanging it in your home. In this post I've created shadow box peonies, mainly as a decoration, in homage to my favorite flower.
I love peonies and am always so sad when they stop flowering. I always pick as many as I can when they are getting close to the end, and this year I decided to try to preserve a few.
I cut some of my double herbaceous peonies along with one ITOH hybrid, and hung them in the basement for a couple of weeks.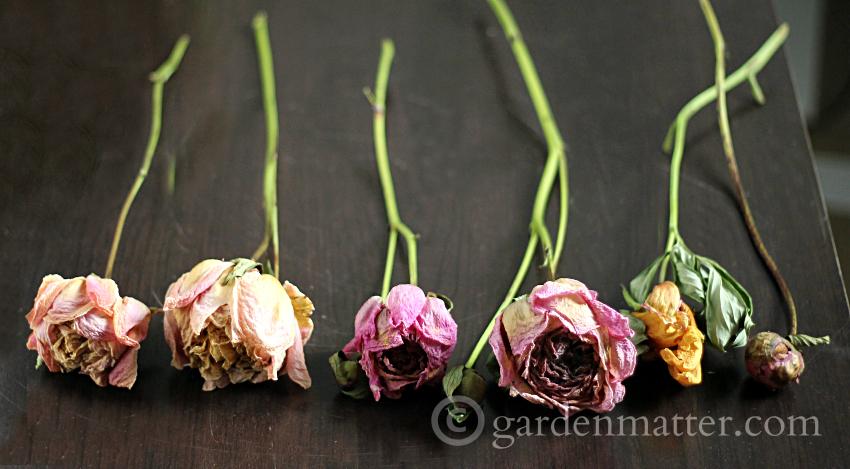 The doubles did much better than the ITOH (yellow one) but they all looked pretty good.
Using a rustic wood shadow box from Hobby Lobby with a little burlap for the backing, the peonies were gathered and glued into place.
Shadow Box Peonies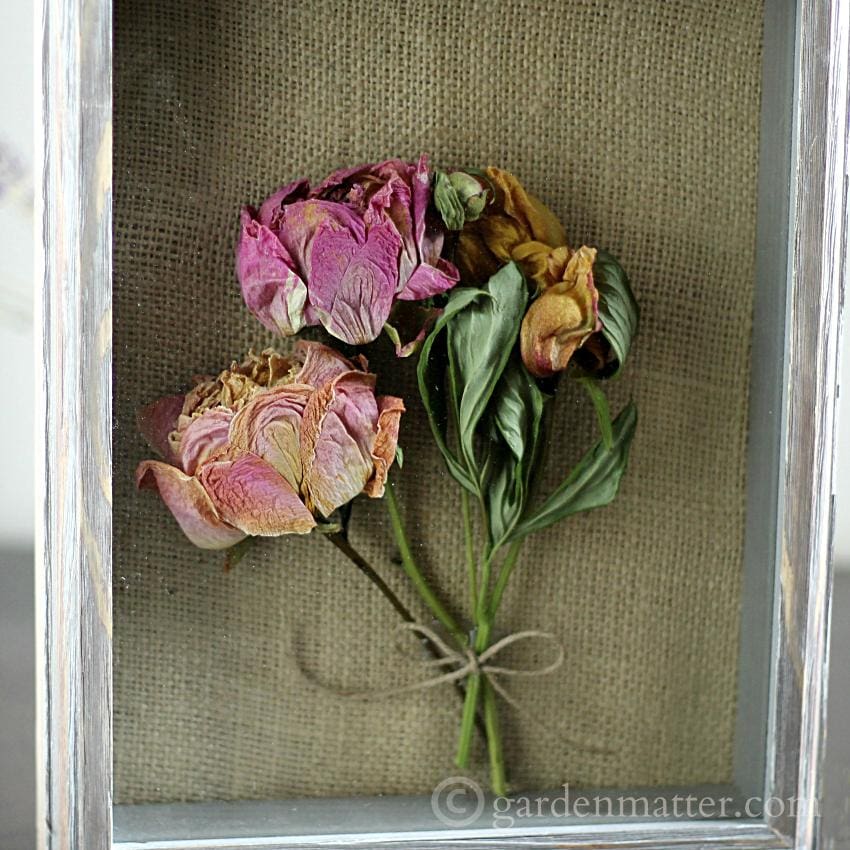 A small jute bow completes the look.
You May Also Like:
Make A Dried Peony Wreath