Learn how to make your own moss pole to support your Monstera aka Swiss Cheese Plant and give it a place to climb.
If you are growing Monstera deliciosa then at some point you are going to want to purchase or make a moss pole.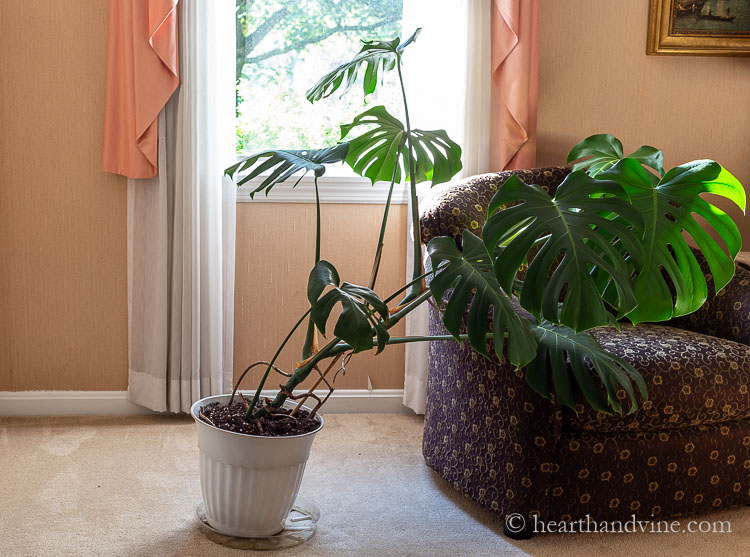 I came home to my beautiful Monstera on the floor one day because it had no support. It in the short term I let it lean on this armchair. However, I knew I needed to do something soon.
My daughter had talked about moss poles on the day we first bought this plant but I never bothered getting one. Now that I really needed one I went about making my own and you can too.
This post contains some affiliate links (that means if you make a purchase after clicking a link, there's no additional cost to you, but I will earn a very small commission. ) i.e. as an Amazon Associate, I earn from qualifying purchases. Click here to read my full disclosure policy.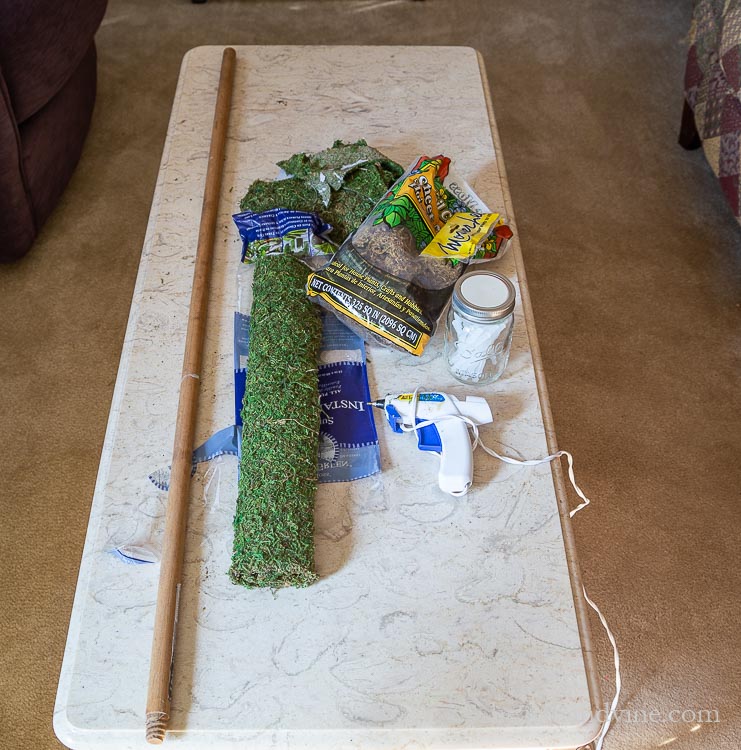 How to Make Your Own Moss Pole
Supplies
Sturdy wood pole at least tall enough for the plant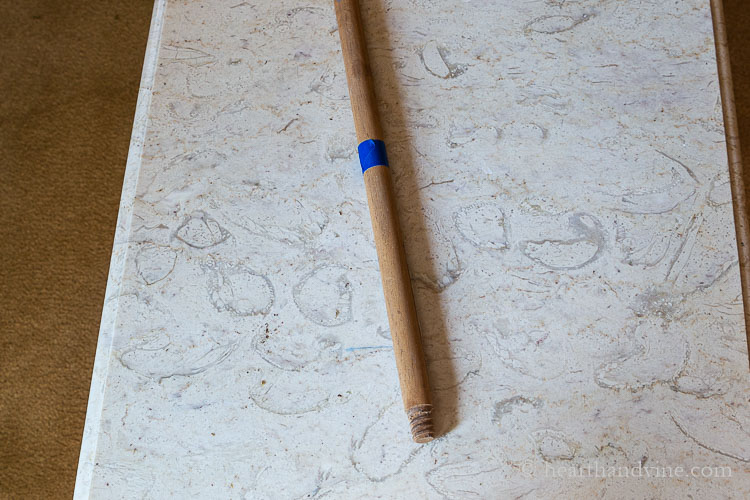 I used an old 4 ft. broomstick we had in the garage. Start by taping off the area that will be submerged into the pot.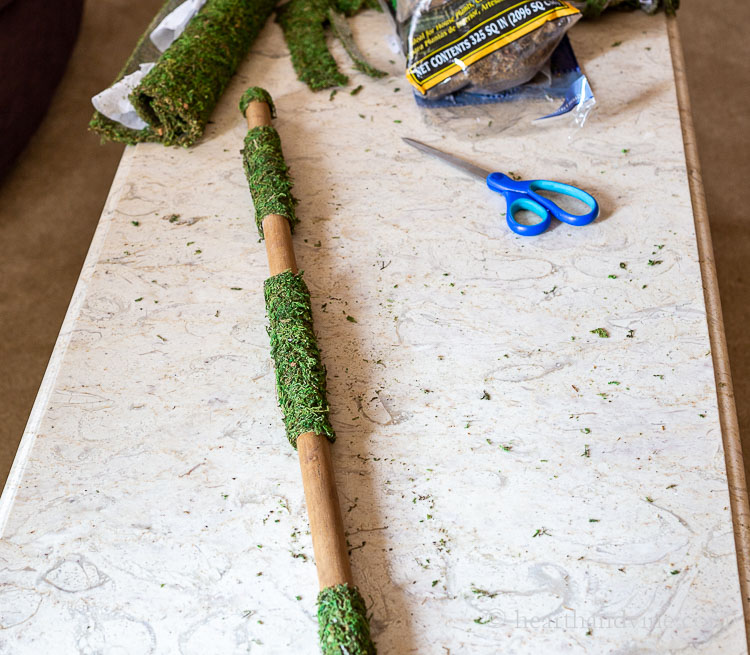 Next glue the sheet moss in intervals along the stick.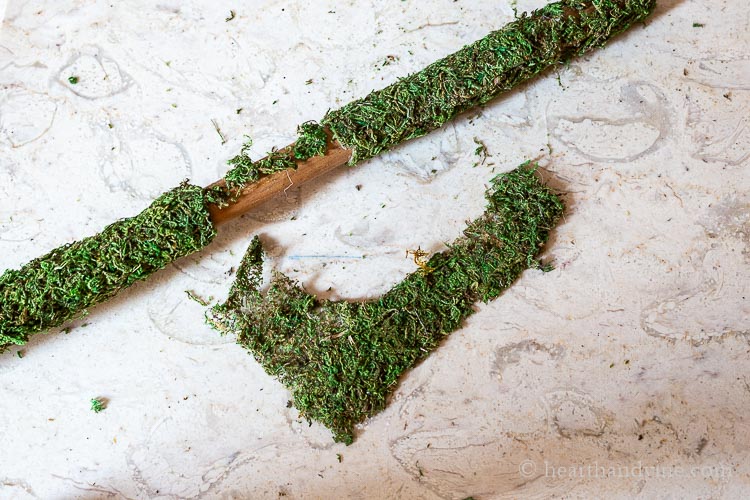 To give it a more natural look pick off small sections of the sheet moss and glue them randomly on the bare wood sections and top of the pole allowing some of the wood to peek through.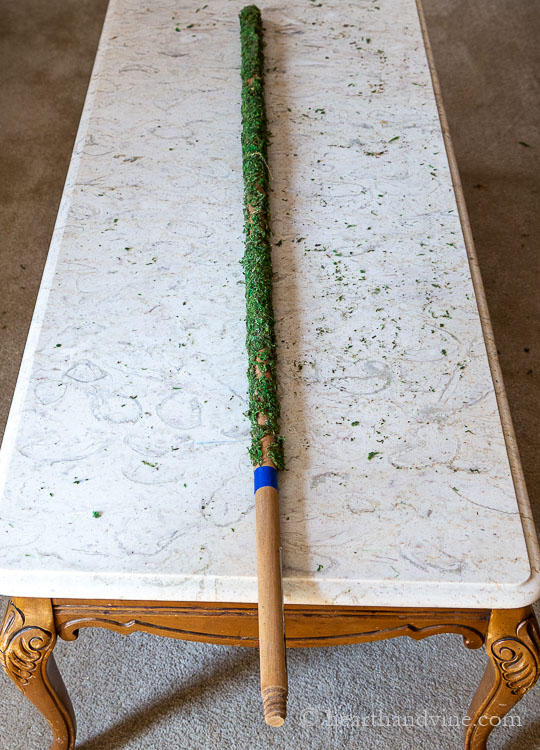 Now you can remove the tape and place the pole into your pot as close to the center as possible without damaging the root system too much.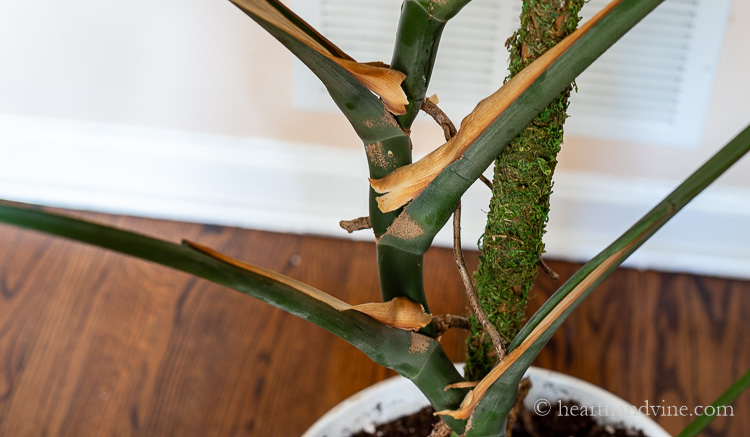 Carefully arrange the plant around the pole. Encouraging the aerial roots to wrap around the pole.
Misting the pole is supposed to help the roots gravitate to the pole so I have been doing that as well.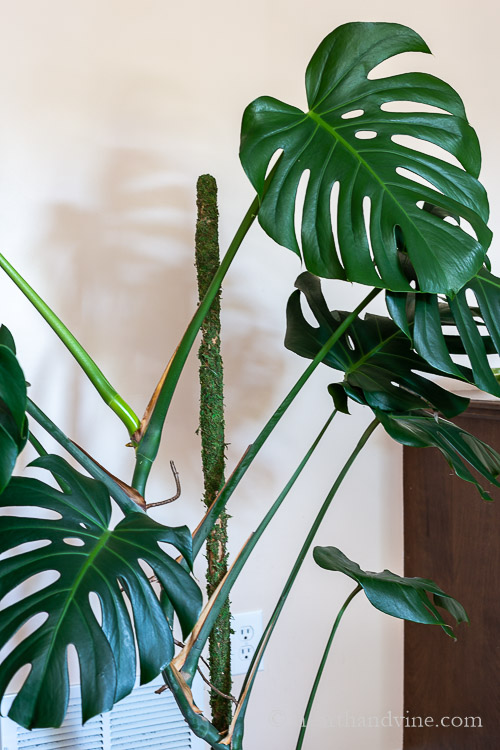 Now my beautiful plant is upright and looking great.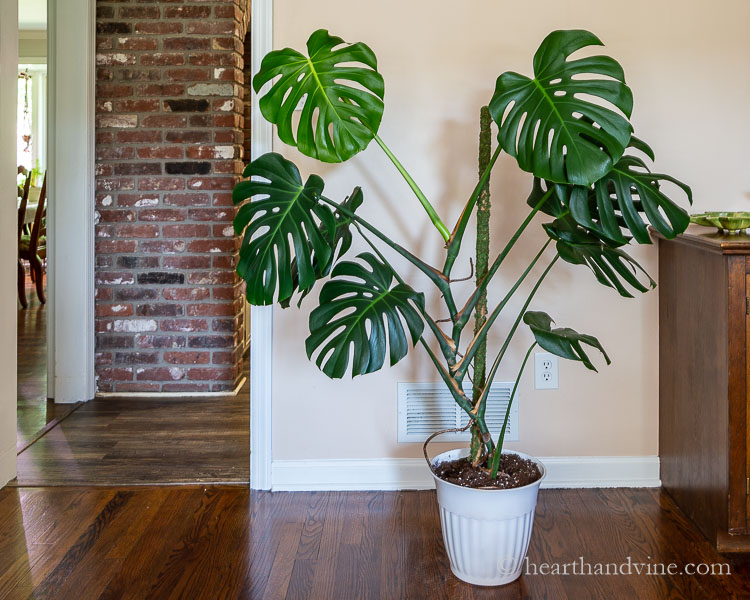 After all, the Monstera deliciosa is a vining plant in the jungle. It needs a place to climb.
However, at the rate this guy is growing I may need to make a new pole that's even longer very soon.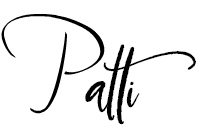 Click Here to Save to Pinterest!