Make your own homemade floral sachets with flowers from your garden. Today's project includes dried peonies, lavender, and mint leaves.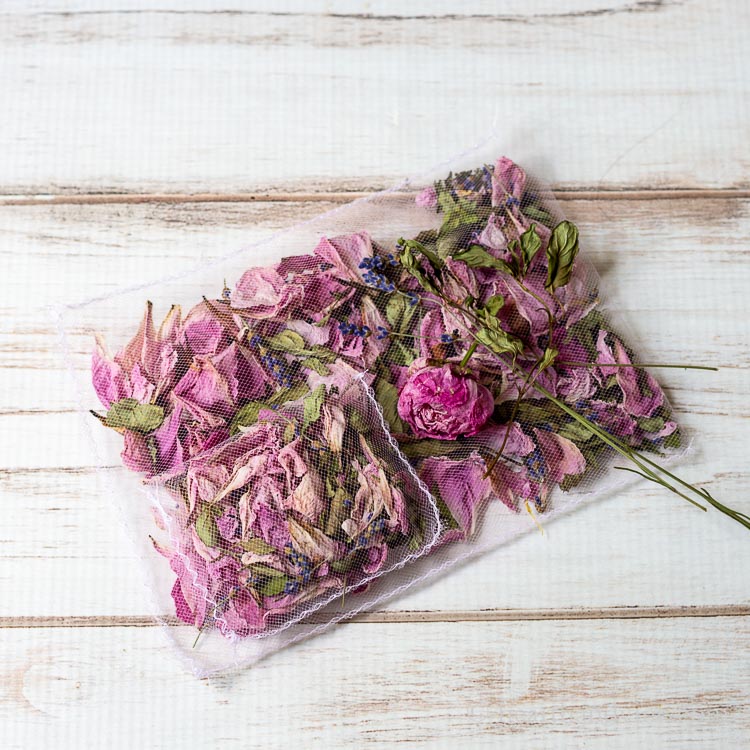 My favorite flowers, Peonies, are so short-lived. When they are in full bloom I often grab a bunch and dry them for crafting. I've made a dried peony wreath and peony shadow box in the past.
Today I'm sharing a simple way to take flowers from the garden like these peonies, lavender, and fresh mint cuttings and turning them into beautiful sachets.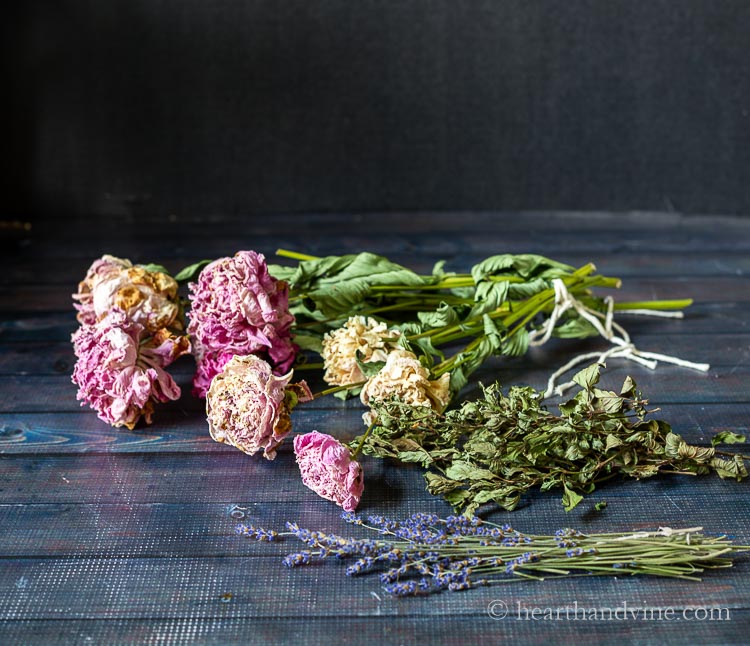 Let the plants air dry. You can easily just let the mint and the lavender lie somewhere in a shady spot where there is good air circulation.
The peonies are hung with some butchers twine in the basement in small bunches. They normally take about 2 weeks to dry. The lavender and mint will probably dry much faster.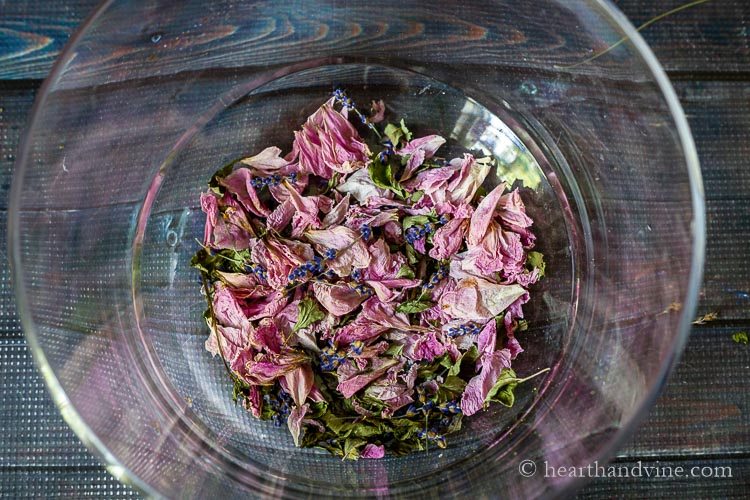 Once your flowers are dry, crumble them up loosely into a bowl like a garden potpourri.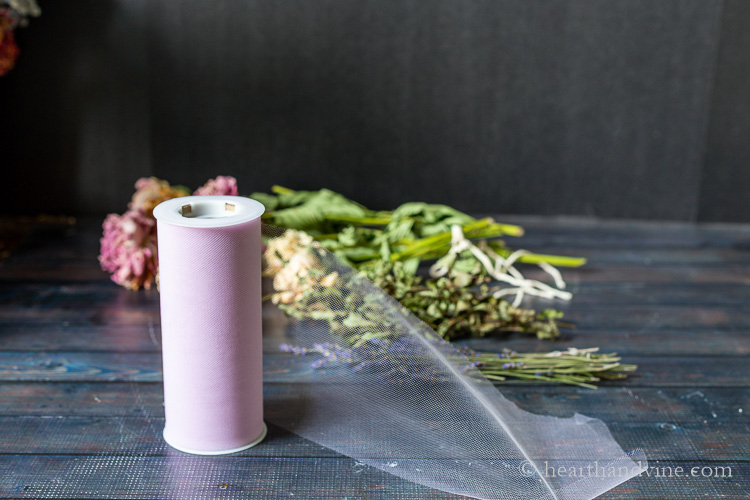 I picked up this pretty lilac tulle at Hobby Lobby. They have it in all kinds of colors.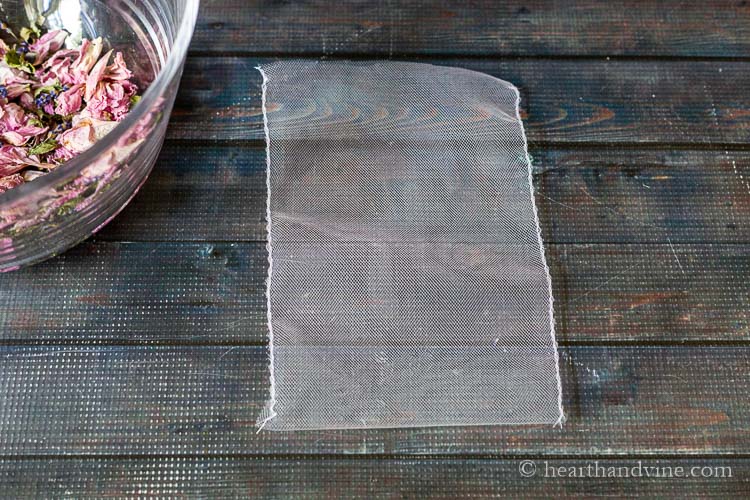 Fold the tulle and use a zigzag stitch to sew up the sides to make a bag.
Don't have a sewing machine? You could whip stitch the side seam easily by hand with a needle and thread. Perhaps a bit of colored embroidery thread would look pretty.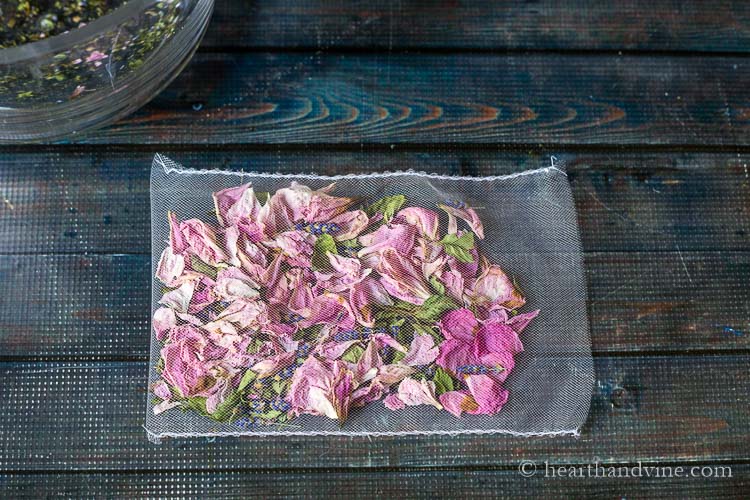 Fill the bag with as much of the flower mixture as you like. I kept mine rather flat because I want to place them between the sheets in my linen closet.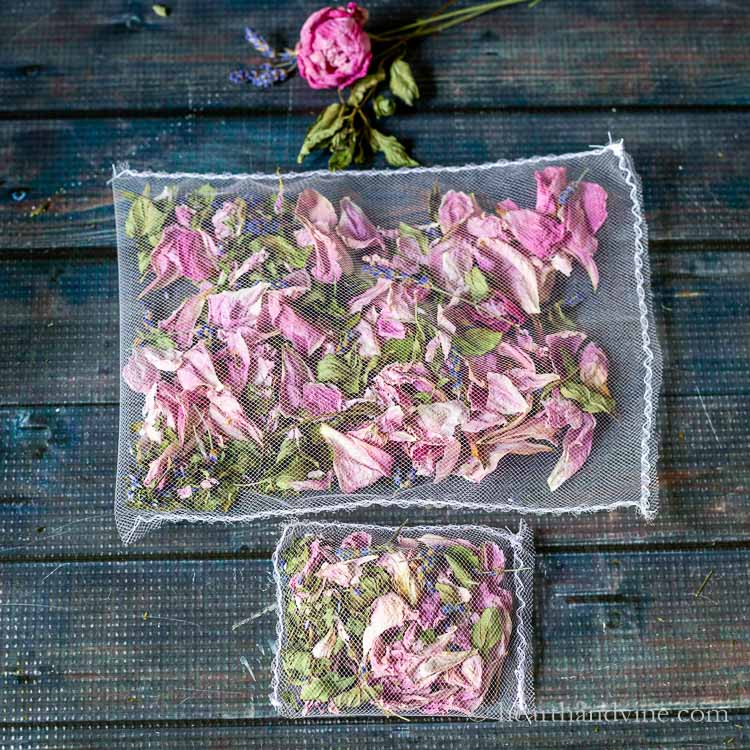 Zigzag the top closed and trim any excess tulle and the sachets are finished.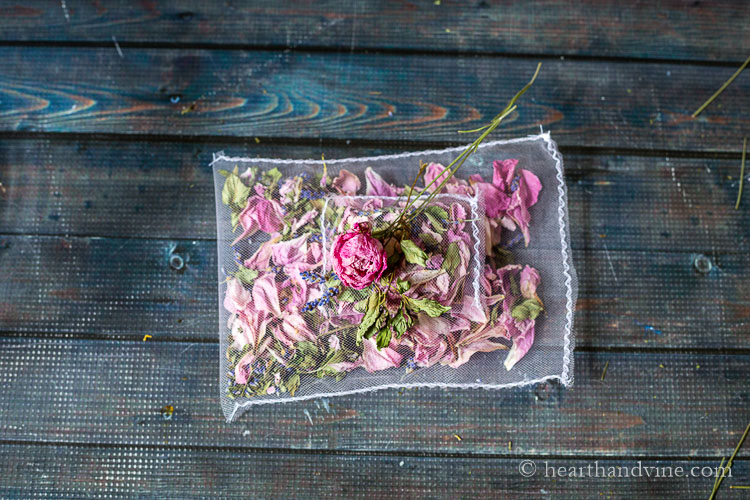 Filler Options
Roses, of course
Rosemary leaves
Lemon verbena
Lemon Balm
Dried lemon or orange peels
Scented geraniums
Cinnamon sticks
The dried peony, lavender, and mint floral sachets smell wonderful. However, they will lose their scent over time. If you wanted you could add a little cellulose fiber and add some essential or fragrance oils to it.
Another great candidate for gift giving, right?