You can easily make this DIY propagation station and place it in any window of your home for a pretty piece of home decor and an easy way to make more plants.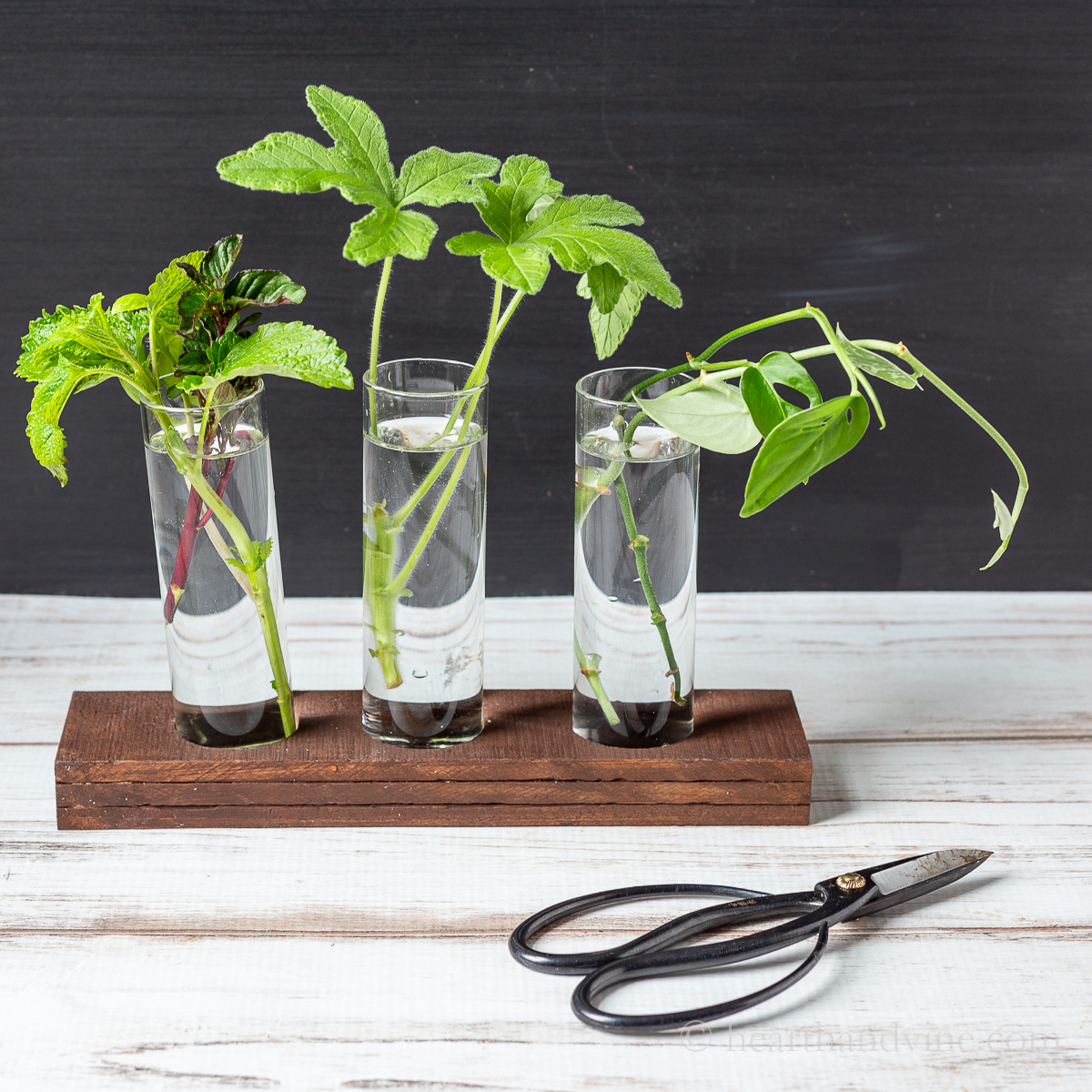 I've been propagating cuttings in glass jars on my kitchen windowsill for years but today I'm sharing a fun and easy project that looks pretty and is a great functional propagation station.
This post contains some affiliate links (that means if you make a purchase after clicking a link, there's no additional cost to you, but I will earn a very small commission. ) i.e. as an Amazon Associate, I earn from qualifying purchases. Click here to read my full disclosure policy.
All you need is some wood and glass tubes or vases. I used this stack of wood because it was about the right size for my idea but you could use a thicker block of wood that you may already have in your scrap pile.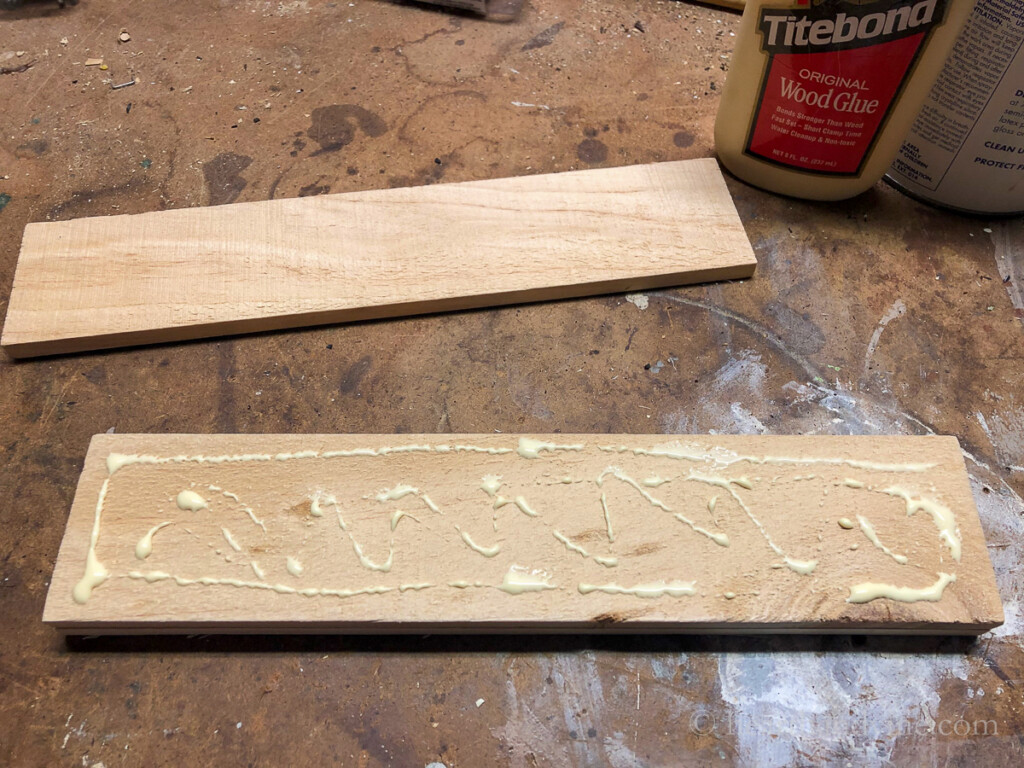 How to Make a Propagation Station
Start by gluing three of the wood pieces together with wood glue.
Clamp them together overnight.
Next use a hole saw the same width as the glass bottles and make three holes in the wood. Stain or paint the wood to suit your likes. I used Old Master gel in special walnut.
Here's the tricky part. For some reason, the vases were just a hair off and would not fit into the holes. That was easily remedied with a Dremel tool with a sand drum attachment. I just filed away a little extra bit of the wood in the hole and the glass fit right in. You could also do this with some heavy sandpaper and a little elbow grease.
How to Use a Propagation Station
Make sure it's placed in an area that has bright light.
Remove any leaves from the plant cutting that are underwater.
Change the water once a week.
Plants to Root Well in Water?
Scented geraniums
Pothos
Soft stem herbs like mint and basil
Philodendrons
Begonias
African Violets
Transplant note: Water roots are not the same as soil roots so it's a good idea to provide a humidity dome (plastic bag on top) for a short while after transplanting the cuttings into soil.
I love the way it looks on my kitchen windowsill. Pretty and practical.
More Plant Propagation Ideas
DIY Propagation Station
Total Time:
1 hour
15 minutes
You can easily make this DIY propagation station and place it in any window of your home for a pretty piece of home decor and a great easy way to make more plants.
Materials
3 Glass Jars
Strips of wood or Block
Stain or paint
Wood glue
Tools
Drill and hole saw
Dremel tool
Sandpaper
Instructions
Glue strips of wood together.
Clamp overnight.
Mark 3 spots evenly on top of wood block.
Drill three holes with a hole saw.
Sand edges.
Fit jars into holes. If the fit is tight use a dremel tool or coarse sandpaper to remove more wood.
Stain or paint.
Place in a bright windowsill and fill with water and plant cuttings.