See how easy it is to root plants in water with cuttings. This propagation method works on many varieties, giving you more beautiful plants for free.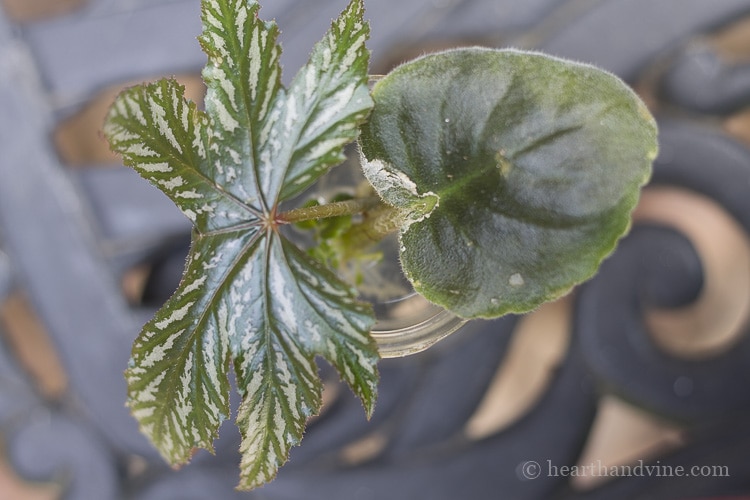 Have you ever tried rooting plants in water? It's a great way to propagate your plants. I've done this with houseplants many times and today I'll show you a couple. You can do this with many types of plants. It's so easy and requires little effort so why not give it a try.
Two of my plants were looking poorly so I took a leaf cutting from each and placed them on the windowsill of my kitchen. This window gets some light but it is not bright light. Make sure you change the water regularly, at least every few days.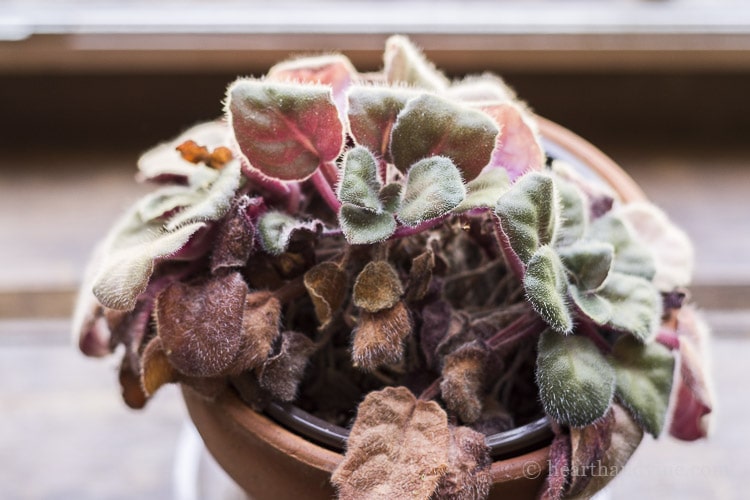 Here's a picture of my African Violet plant which has three crowns and really needed to be re-potted.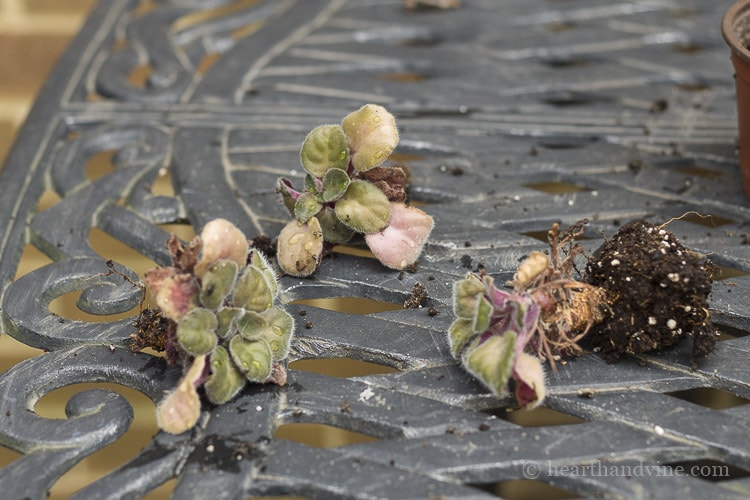 In addition to the leaf cutting I gently pulled apart the three crowns, pulling off all the older dead leaves, and potted them up in their own soil. If you want to take it a step further you could place them in a little makeshift greenhouse by using a plastic zip bag to help keep the humidity high especially while they are getting established.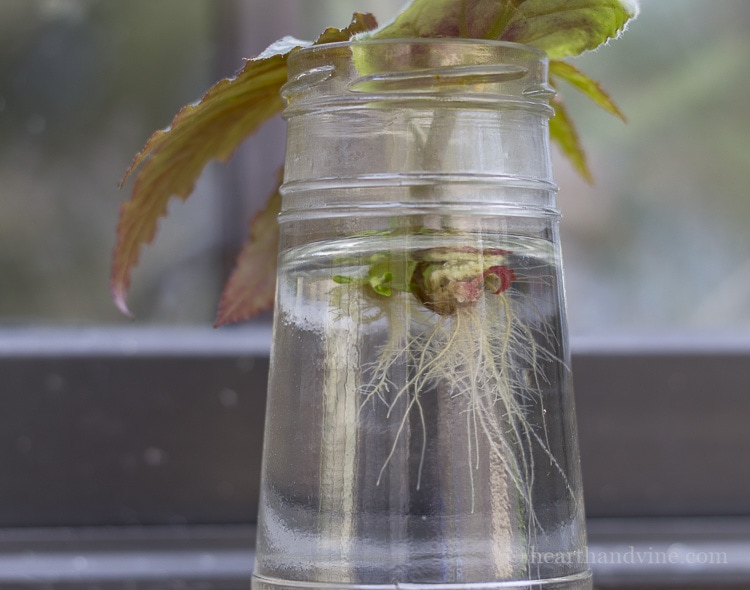 Place the cuttings in a small glass jar or vase with fresh water. After a few weeks, the two leaves have nice healthy root growth, and you can see new baby leaves growing at the base of the leaves.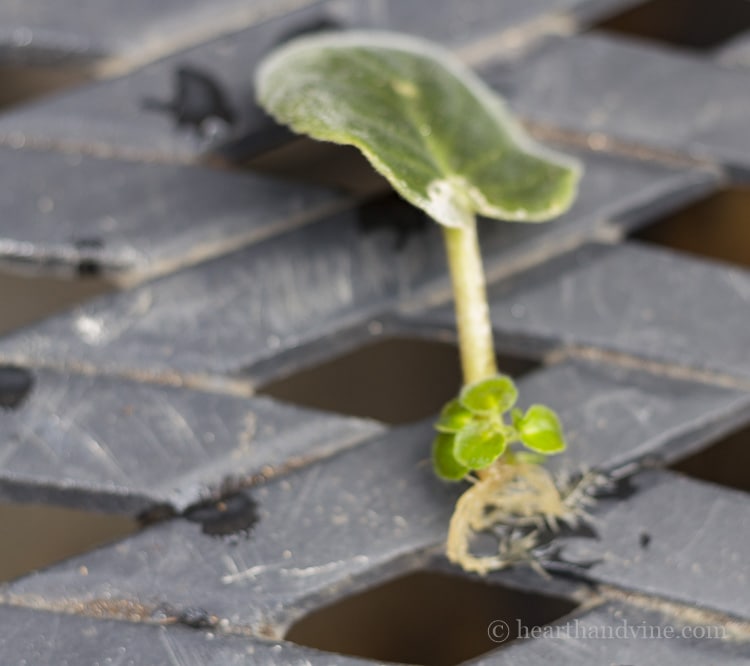 How cute is this baby African Violet plant grow from the leaf cutting.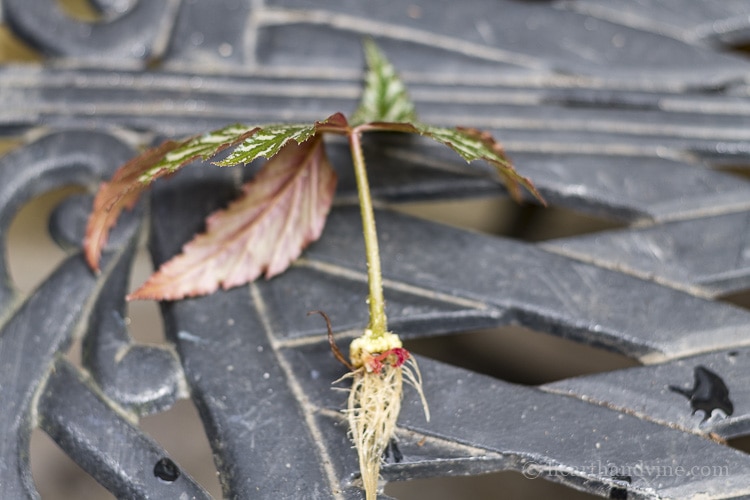 Here's a look at the Rex Begonia, the leaves are smaller but you can see a couple of pretty red ones just starting to grow.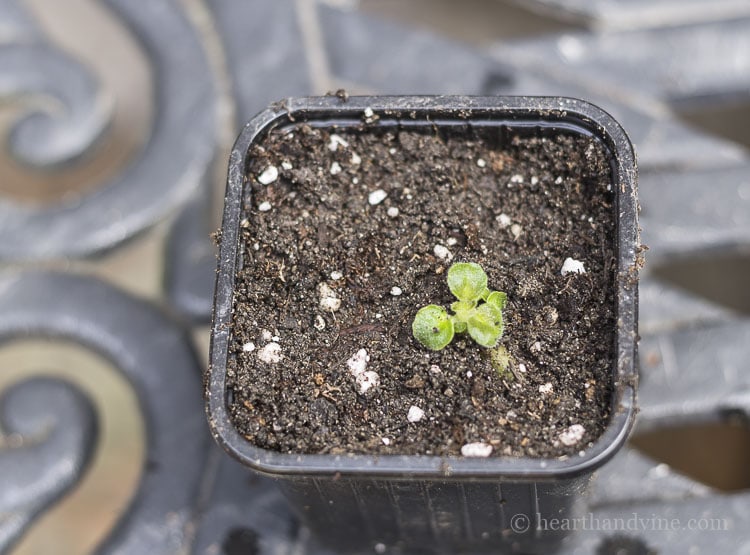 Now all you have to do is pot the new plants in their own pots. Use a good fresh potting soil or even a soilless mix.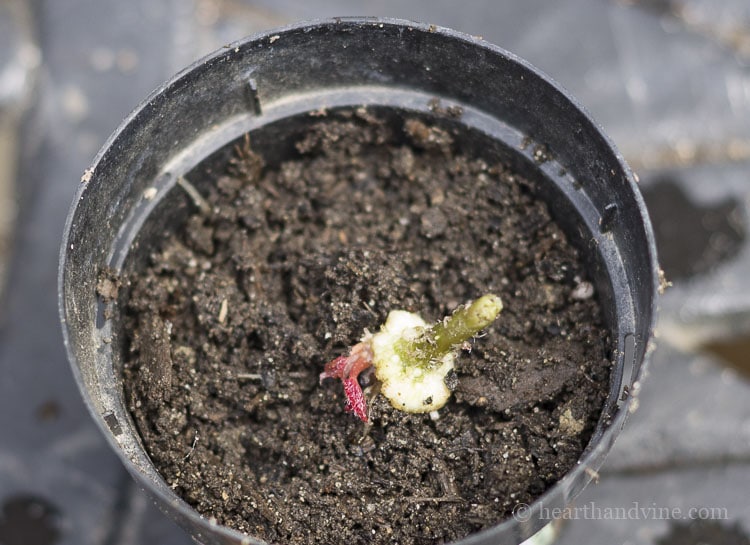 You can cut back the original leaf at this time. Place the pots back in the same area where they grew their roots, and allow them to get established.
It's also often a good idea to place the pots in a zip bag for extra humidity somewhat like a greenhouse while they are setting roots. Water as needed but take special care not to let them dry out, and be sure to allow them to drain thoroughly when watered.
What Plants Can You Root in Water?
Many houseplants and herbs root easily in water. The process is so simple why not give it a try on any plant. Just be patient and change the water about once a week as some plants take longer to root than others.
African Violets
Philodendron
Most Herbs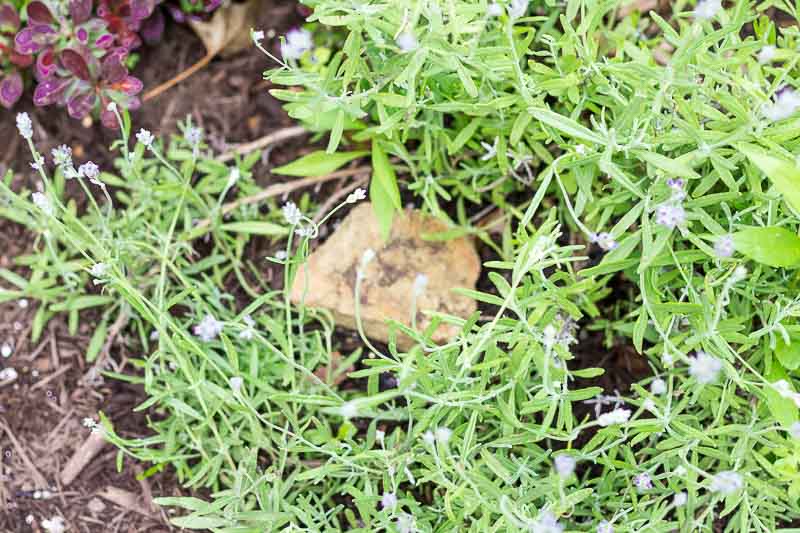 Another easy way to root woody plants and shrubs is through layering. You can read an article dedicated to layering plants here.
Just think how much fun it could be to grow new plants for free from a simple cutting. You could then give them out to your friends and family. Conversely, the next time you see a beautiful plant at your friend or neighbor's house, ask them for a cutting. That way you can easily grow a new beauty of your own.