Learn an easy way to make cabbage roll soup using the same ingredients in stuffed cabbage rolls without all the extra work.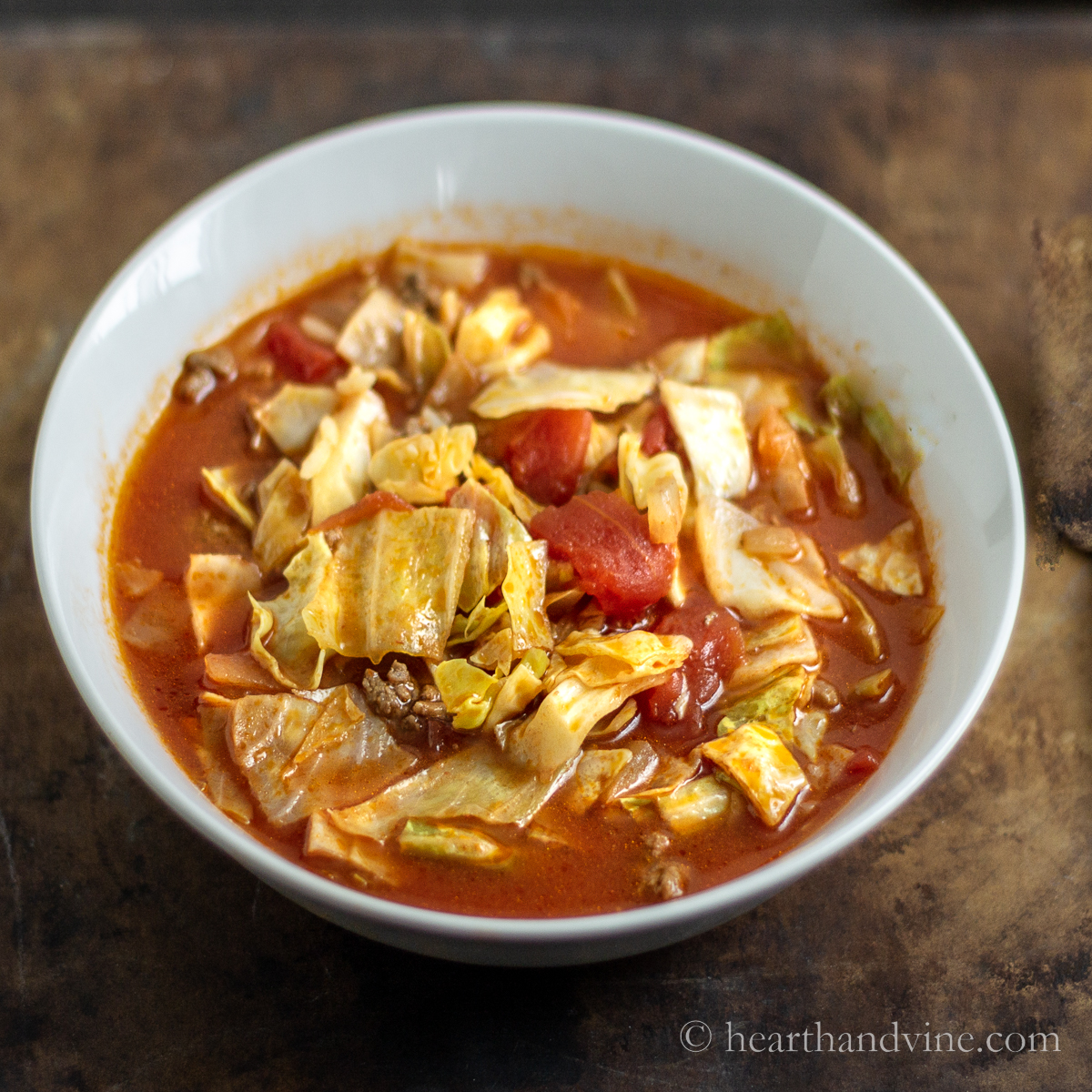 Growing up in Pittsburgh I was lucky enough to have stuffed cabbage rolls at many family functions, potluck dinners, graduation parties even weddings. A great traditional dish in many eastern European households which is sometimes called Halupki, stuffed cabbage rolls hits the top of the comfort food charts and will fill your belly and keep you warm for hours.
Although I enjoy eating them very much, I have only made them a few times. The art of making stuffed cabbage rolls requires time and patience, cutting the large vein, combining the right ratio of meat to rice, and probably the most important step the actual rolling of the cabbage is no easy task. However, This cabbage roll soup is easily made on the stove and gives you all the flavors of the rolls without all the work.
Plus we all know that cabbage is a nutritious vegetable full of fiber and a good source of calcium, potassium and vitamin C, and more. Something we should consider including more of in our diet.
This easy soup recipe has a similar taste but it is much easier to make. You might call it a deconstructed cabbage roll. And as with many of my recipes, you can vary it to fit your likes and preferences.
Cabbage Roll Soup Variations
Make it a low carb meal by skipping the rice or using cauliflower rice.
If you like a thick casserole-like dish add extra rice.
If you do not like to eat red meat you can cut back, use ground turkey, or skip it but I think it really loses its flavor without some ground beef.
The recipe makes a huge pot of soup. Enough to feed a crowd of hungry people. Certainly enough to pop in the freezer for a future meal, which is usually what I do. Just place the leftovers in a freezer safe container or several small ones and you can have a yummy soup whenever you want it.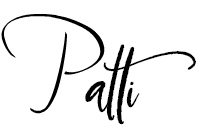 ---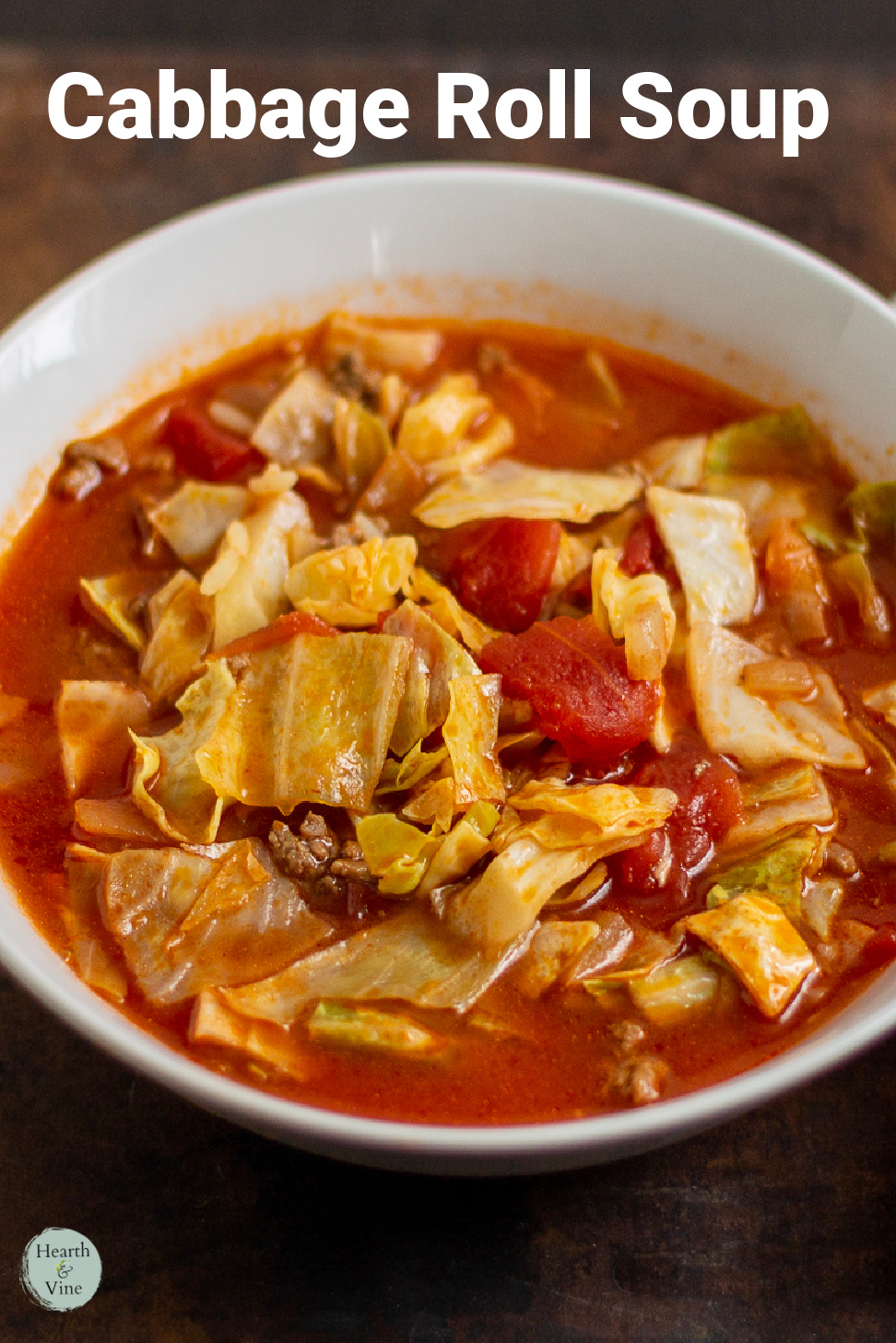 Cabbage Roll Soup Recipe
Total Time:
1 hour
15 minutes
A recipe that takes the ingredients from stuffed cabbages rolls and makes them into a thick and hearty stuffed cabbage soup.
Ingredients
1 large head of green cabbage - cut into 1 inch pieces
2 tablespoons of olive oil.
1 lb . lean ground beef
1 large yellow onion diced
1 lg can of V8 or Vegetable juice 46 ounces
2 - 3 small cans beef broth
1 - 2 cups rice
1 lg can diced tomatoes
salt & pepper
Instructions
Saute onion for a few minutes in oil
Add ground beef and stir.
Once beef is browned add cabbage, tomatoes, vegetable juice, broth and rice
Add water to just cover the cabbage if needed.
Season with salt and pepper
Bring to a boil and then turn to low and simmer for 45 min - 1 hour stirring occasionally.
Remove from heat to cool and serve.
Nutrition Information:
Yield:

10
Serving Size:

1
Amount Per Serving:
Calories:

169
Total Fat:

6g
Saturated Fat:

2g
Trans Fat:

0g
Unsaturated Fat:

3g
Cholesterol:

40mg
Sodium:

448mg
Carbohydrates:

13g
Fiber:

1g
Sugar:

3g
Protein:

15g