Scented geraniums are not your grandmother's large-flowering annuals. Instead, they are plants whose fragrant foliage is the star of the show. There are many different varieties and though they are not cold hardy, many grow well indoors during the winter.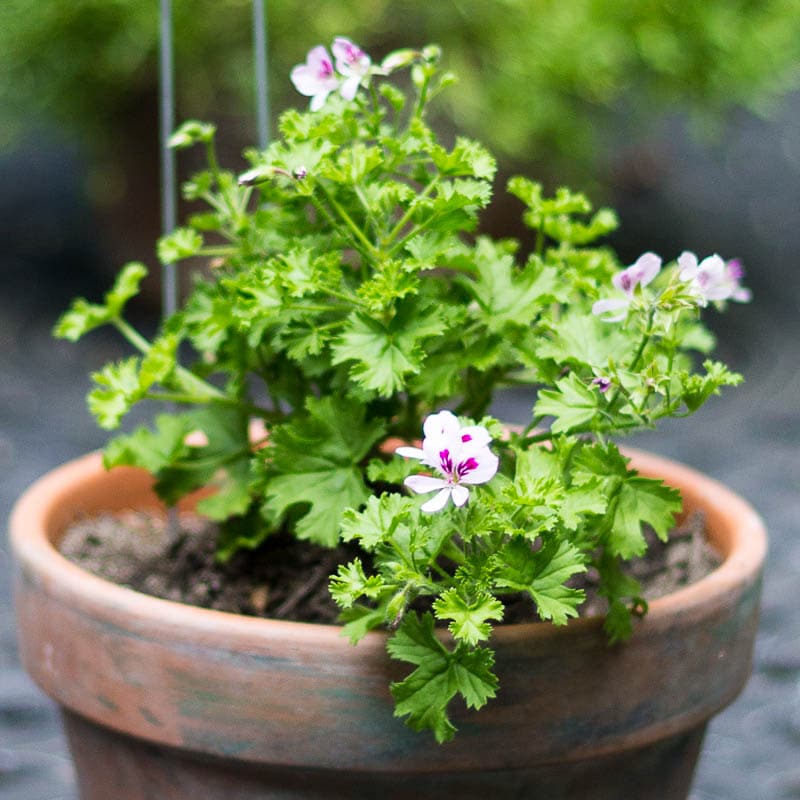 Did you know that there are more than 100 varieties of scented geraniums in with interesting varieties such as mint, rose, apple, apricot, nutmeg, lemon, orange, lime, ginger, cinnamon, and coconut?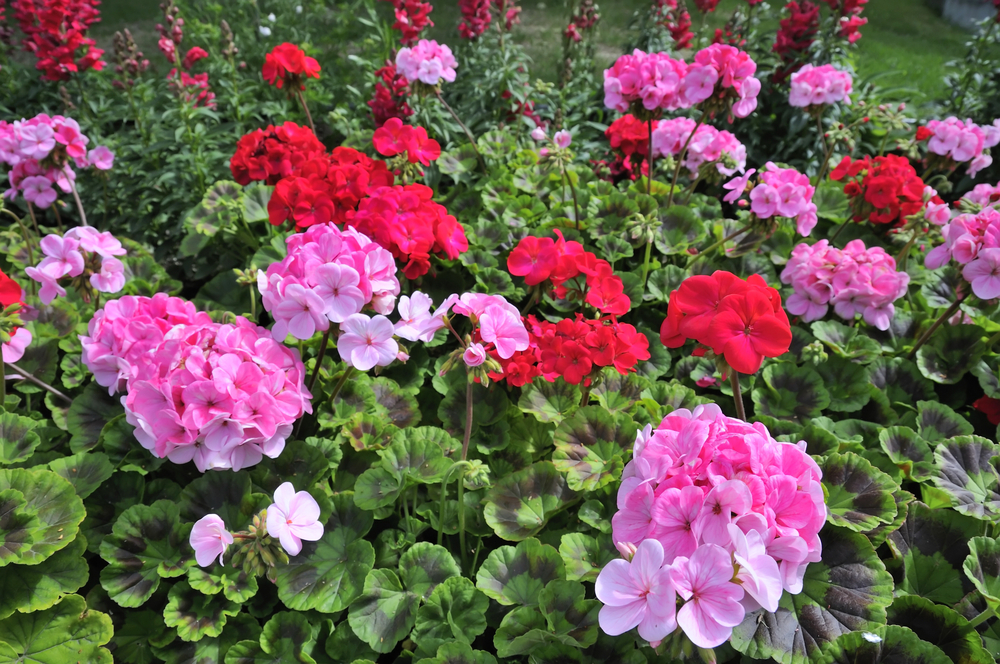 Nursery Zonal Geraniums
These are the mass-produced geraniums you see in every garden center in the spring. These geraniums, also known as zonal geraniums, display a beautiful array of flowers in many colors but are not fragrant.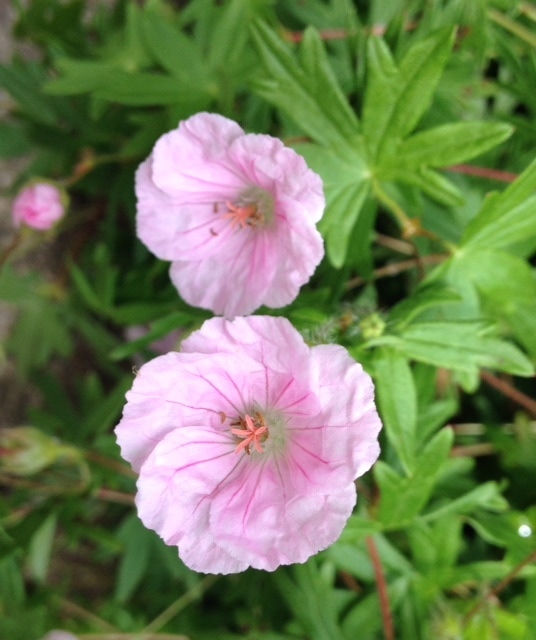 Perennial Geraniums
A true geranium, though related, is a hardy perennial (shown above) and it's a totally different plant. Another pretty cottage-like flowering plant, however, it is also not fragrant. You can read more about hardy perennial geraniums here.
Pelargonium - Scented Geraniums
You may be familiar with a scented geranium known as the mosquito plant or Pelargonium citrosum. This plant can usually be found at most big box stores and nurseries in the summer. Some claim it wards off pests but in reality, it does not contain citronella oil; it just has a citronella-like scent.
Scented geraniums are prized more for their leaves and produce small delicate flowers. Both the flowers and leaves are edible. A common use in cooking is making a scented geranium pound cake lining the pan with scented geranium leaves. Another is making scented geranium sugar by layering the leaves in a jar of sugar. After a week or so you will have scented sugar to use as you wish.
Growing Scented Geraniums
Scented geraniums are native to South Africa and are considered tender perennials hardy only to zones 9-11. This means you need to bring them in during the winter if you live in a colder climate.
Place them in a sunny window and water well once a week. In late spring start acclimating them to the outdoors again by gradually leaving them outside for a few hours during the day and bring them back inside at night. Increase the amount of time daily until the nighttime temperature reach over 50 degrees.
Scented geraniums are known to get leggy and should be pinched back to encourage a bushy shape.
Propagating Scented Geraniums
Take cuttings and root them in water. They respond extremely well to this process. In about a week or two you will have well-established roots that you can plant and enjoy or share with friends.
I've read that they can be trained as a standard. I think that would be beautiful and may even try training one myself. In the meantime, I enjoy rubbing the leaves as I walk by and enjoying their wonderful scent.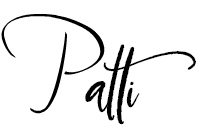 More Scented Plants You'll Love