This recipe for a scented geranium cake is so easy to make and will add a subtle flowery taste to a pound cake or other box mix.
Have you ever heard of a scented geranium cake? It's great for a lady's lunch or tea, or even for a small baby or wedding shower. Here, I am using scented geraniums, similar to the ever popular large colorful flowered nursery hybrids, however, these plants have strongly scented leaves and very small flowers.
Scented Geranium Cake
Since my rose-scented geranium was growing out of control from the winter, I thought I'd make use of some of the leaves, and make a cake. You can make any type of cake mix you'd like. I'm even using a box mix to make this dessert even easier.
I chose pound cake because it is dense and rich which I believe holds up to the fragrant taste of the geranium leaves. All you have to do is wash and dry a few leaves.
Grease and flour the bottom of your pan and set the leaves in a nice pattern on the bottom. Slowly pour the cake mix on top and bake.
After the cake has cooled gently invert and remove the leaves.
Whisk up a little lemon glaze to drizzle on top.
The floral notes are really light and add something little different that I think works really well with desserts. I hope you try it.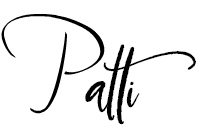 ---
P.S. For the scented geranium cake recipe, I used lemon and rose leaves. To learn more about scented geranium plants check out my post titled, Scented Geraniums, Another Fragrant Beauty. You may also be interested in Entertaining with Edible Flowers.
Scented Geranium Pound Cake
Ingredients
1 box cake mix
Scented geranium leaves washed and driedGlaze
1/4 - 1/2 c powdered sugar
1-2 Tablespoons fresh lemon juice
Instructions
Grease and flour your pan(s)
Set the scented geranium leaves on the bottom face down.
Mix the cake batter according to the directions
Carefully pour over the leaves.
Bake as directed.
Allow to cool slightly and invert onto a plate.
Turn back over revealing the leaves
Gently remove the leaves with a toothpick
Whisk together sugar and lemon juice
Drizzle over cake and serve.
Click Here to Save to Pinterest!