Learn about hardy geraniums known as cranesbills. An easy to grow perennials plant with beautiful blooms all summer that give the garden a nice casual cottage feel.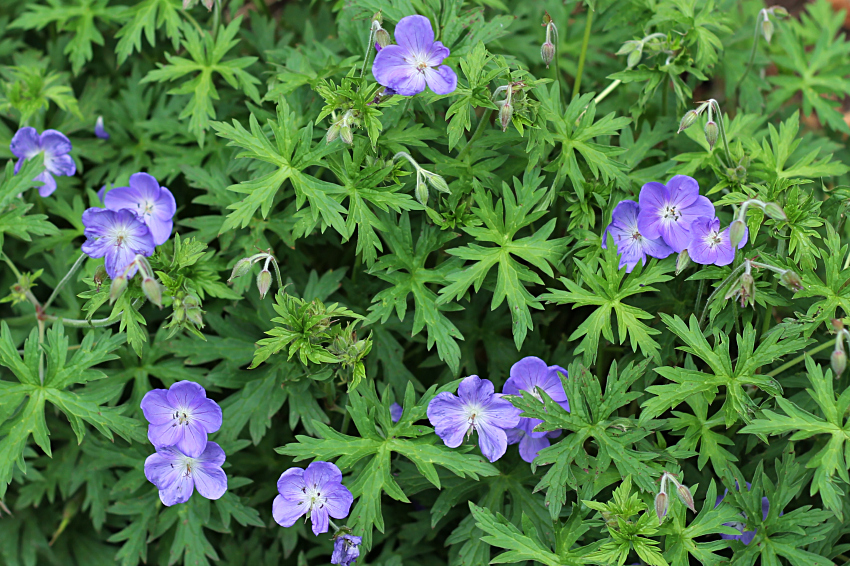 I'm a little addicted to garden beauties, also known as "cranesbill." If you haven't grown them yet, I just may persuade you to pick up a few. For those that have, maybe you're infatuated like me and will enjoy my take on this lovely perennial plant.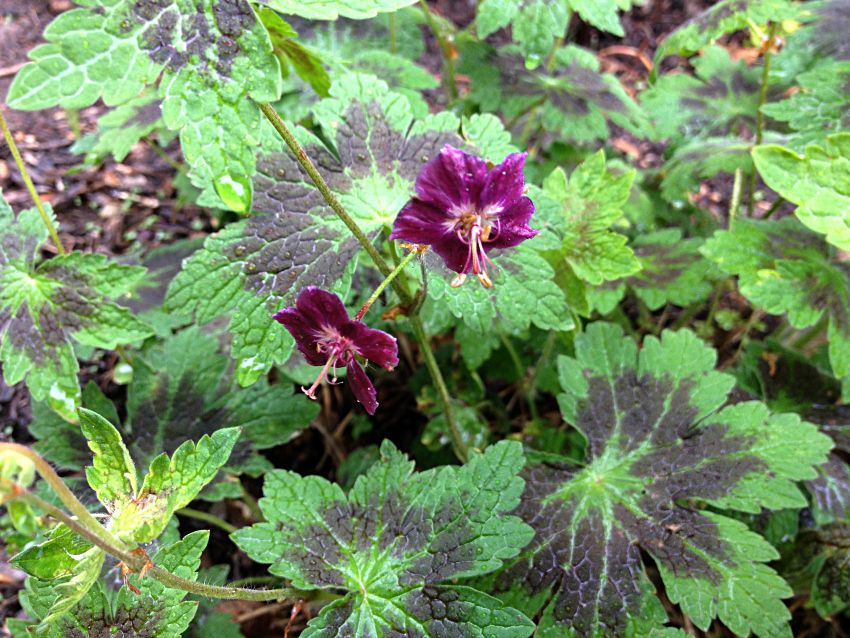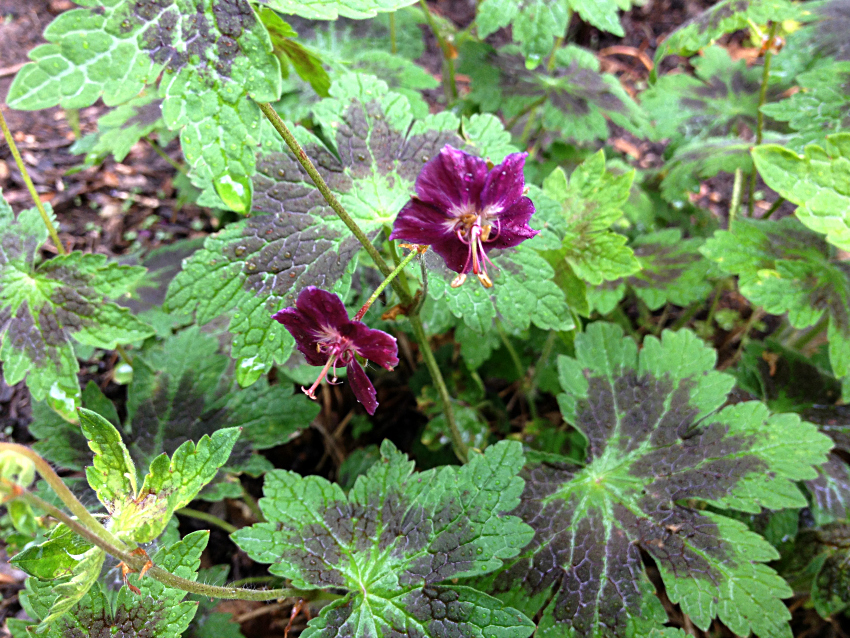 Hardy Geraniums vs Pelargoniums
When you hear the word geranium you may be thinking about the large flowered plants sold just about everywhere. These plants are actually Pelargoniums that originate from South Africa. They typically are sold as annuals meaning they only last for the season unless you over-winter them indoor. True geraniums are hardy perennials that come back year after year. However, both hardy geraniums and Pelargoniums are part of the same family, Geraniaceae.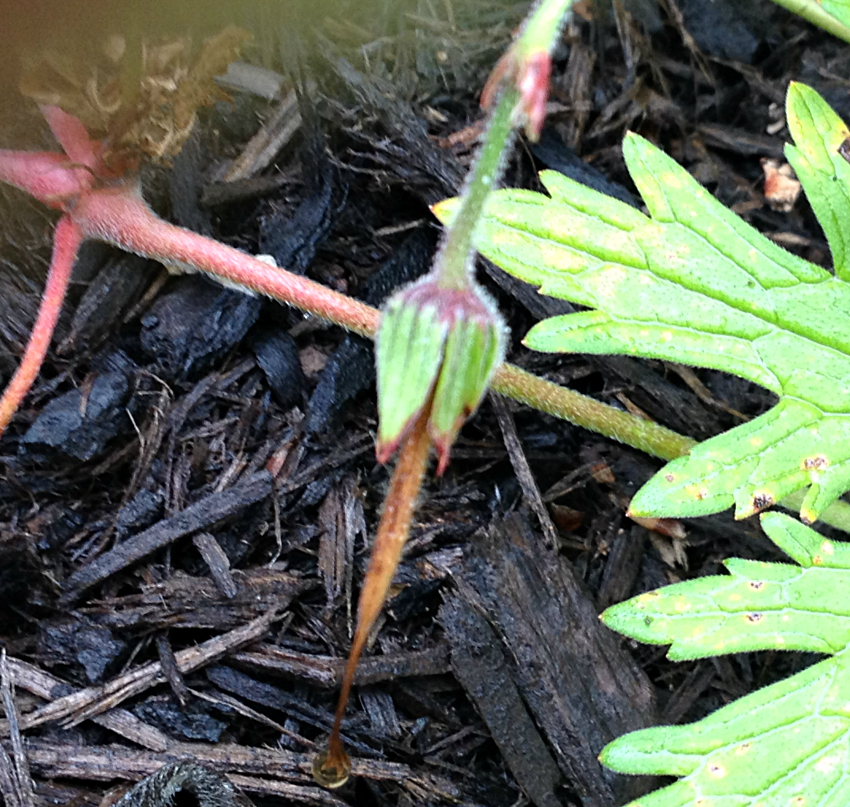 Why are they called Cranesbill?
The name cranesbill comes from the Greek word "geranos" which translates to crane and bill due to the shape of the seed pod which looks like the "bill," of a crane.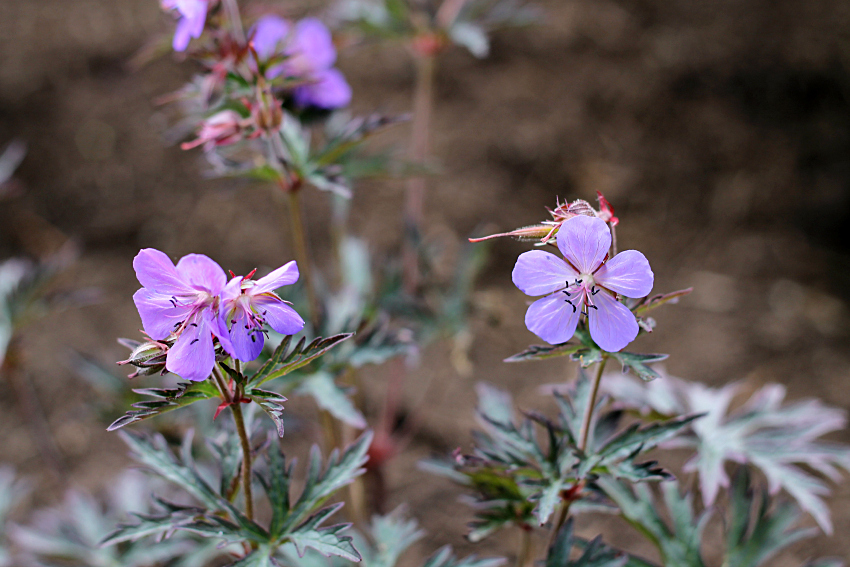 Reasons to Grow Perennial Geraniums
First of all, they have this charming meandering habit with the sweetest little flowers. They provide an informal look to the garden that many of us love.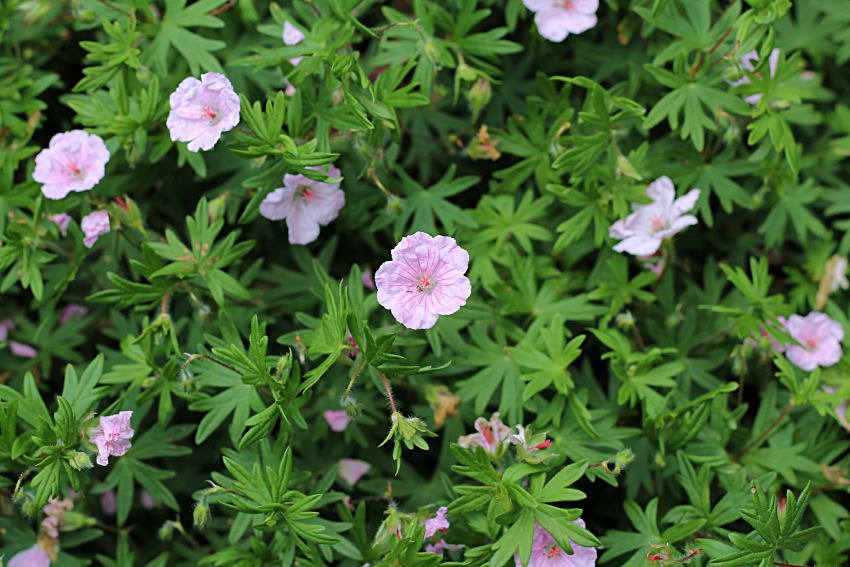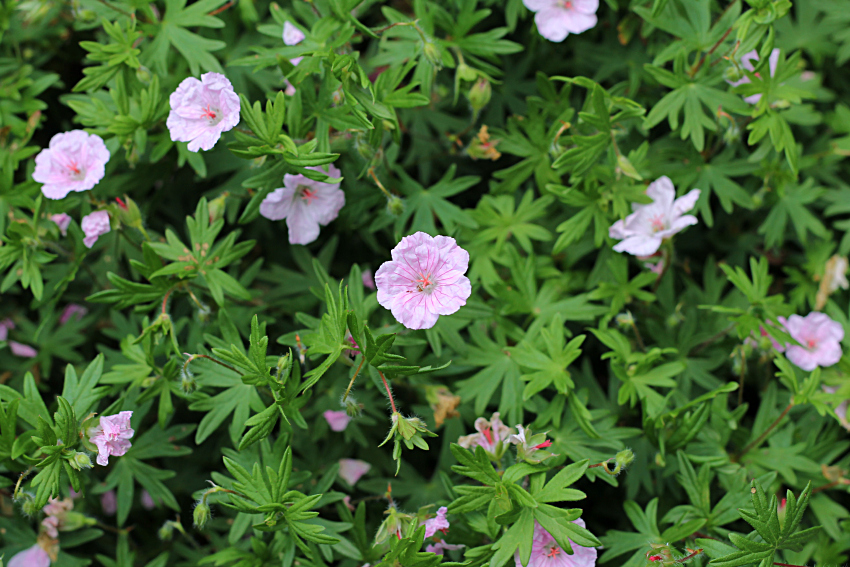 2. And for those of you who like to collect plants, there are many varieties to enjoy. There are over four hundred species and countless cultivars of this beautiful plant. As you can see from this post there are many different colored blooms and interesting foliage to pick from.
3. They range in size from four inches tall to around four feet tall. Most of the ones I have lie somewhere in the middle. Some make a great ground cover or pretty garden border. Of course, you can grow them in containers too.
4. They are easy to grow and are winter hardy from USDA zone 4 - 8. They require some sun but will grow well in some shade.
5.They grow well in many soil types as long as it's not too wet. They even grow well in my Western Pennsylvania clay soil.
6. Once established they are pretty drought tolerant especially if you live in an area where it doesn't get blisteringly hot for long periods of time.
7. They are pest and disease resistant and attract bees and other pollinators too.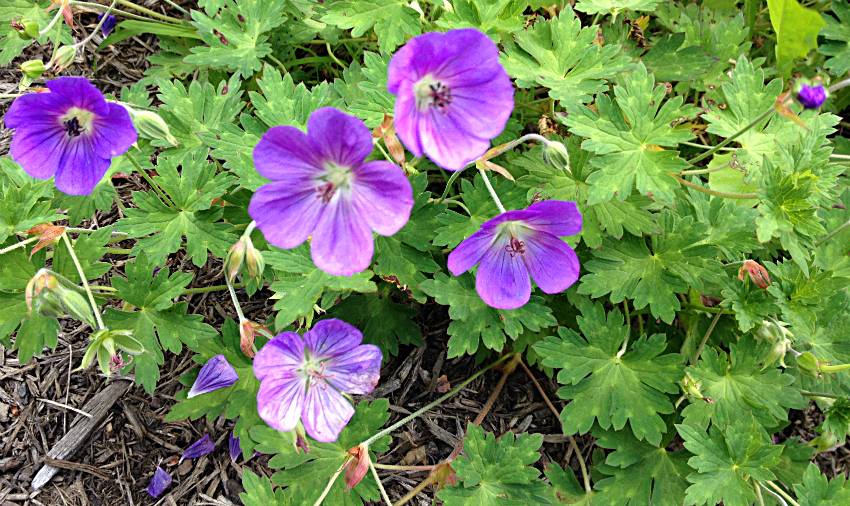 Blooms All Summer Long
The flowers are gorgeous and many of them bloom from late spring throughout the summer. In addition, many cranesbills have interesting foliage (some are even scented) to admire, even when they are not in bloom, and many of their leaves change color in late summer through the fall.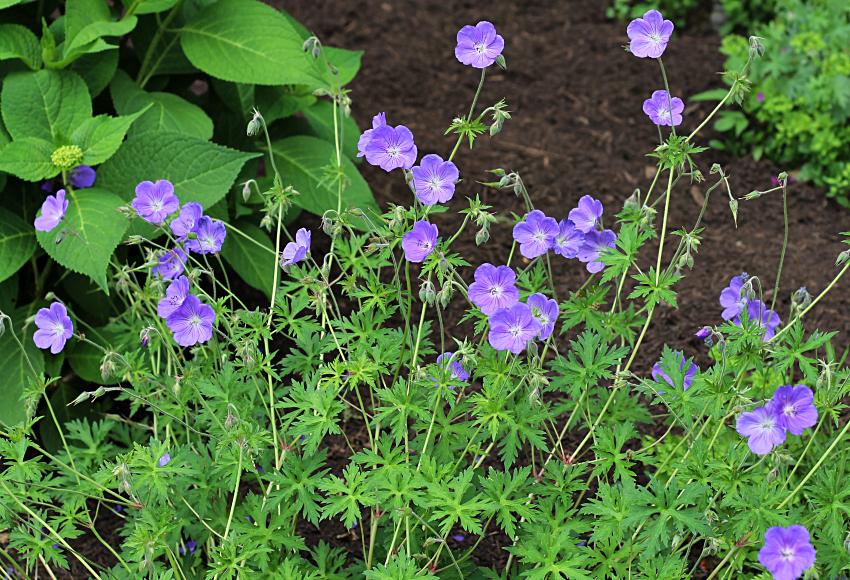 Have I piqued your interest yet? How about the fact that some perennial geraniums can be self-seeding which means you'll have more to share or plant in your garden next year?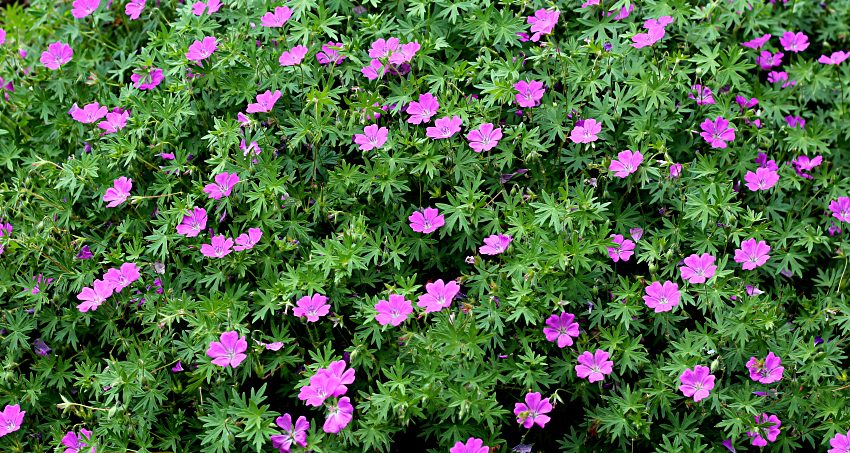 Don't worry they are easily pulled out if they end up somewhere you don't want them. But in my case, I love finding volunteers. I either leave them or pot them up for a friend.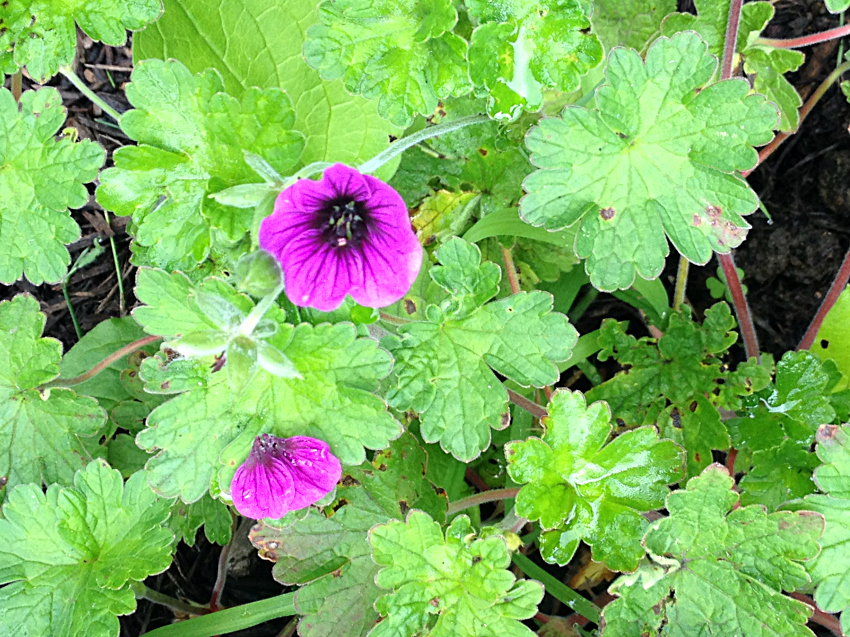 Most of these beauties have a pleasing mound shape that I particularly like in the garden, especially in the front of borders.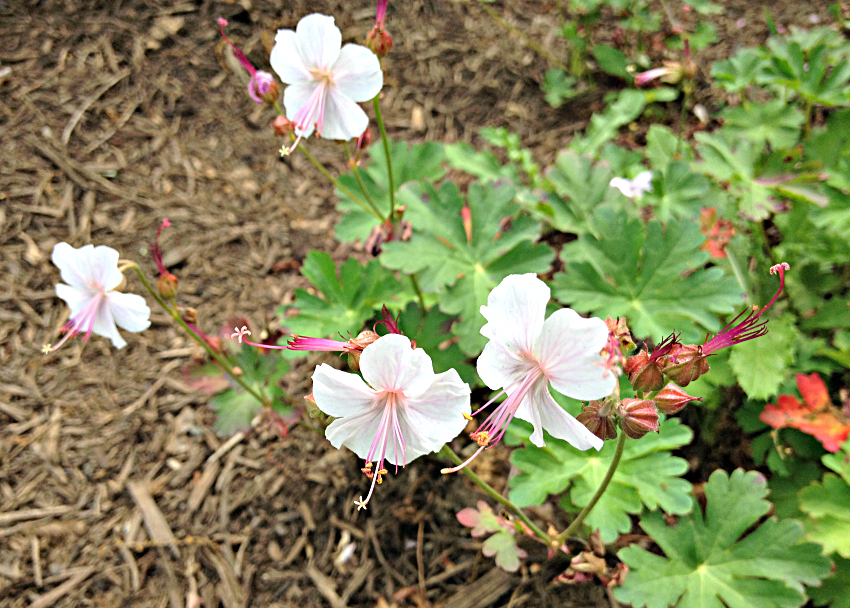 Perennial Plants of the Year Choice
The pretty white flowered one shown above, Geranium x cantabrigiense 'Biokovo.' was named Perennial Plant of the Year in 2015. For me, if the PPA chooses a plant for their Plant of the Year, I know there's a very good chance it will do very well in my garden. Many other associations choose plants of the year, doing the legwork for you, so you can be successful in your garden. Geranium 'Rozanne' was named perennial plant of the year in 2008 and is still very popular today.
Once you find something that grows well for you, you'll probably want more. Especially since there are lots of different varieties like there are this lovely plant. Who knows, you may become cuckoo for cranesbills too.