Learn how easily you can make a denim pouch to carry earbuds and other small items by using material from an old pair of jeans. This DIY sewing project is simple and perfect for any beginner.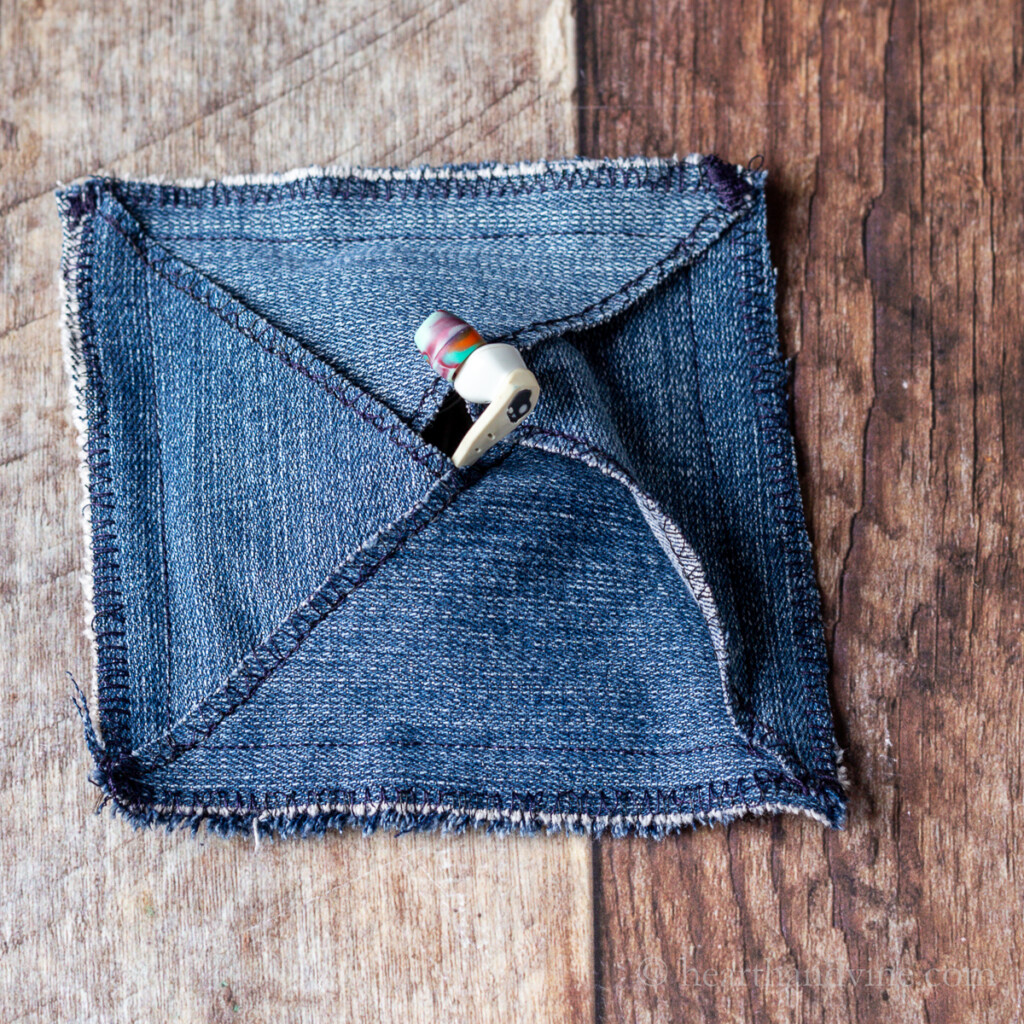 I'm not a leggings gal. I like to wear jeans most of the time. This means I have a lot of them that eventually make it into the trash or donations. Lately, I've recycled them into fun projects such as a jean weekender bag and a mini crossbody bag. I even made placemats from old jeans.
Today I'm sharing a fun little denim pouch that you can stash in your purse for easy access. You can make this with any kind of fabric though I think the sturdy nature of blue jean material makes it a good candidate for this project.
Making the Jean Pouch
You can make this as large or small as you want. Mine is 5 square inches.
Cut out three equal-sized squares.
Then cut two of them in half on the diagonal.
Finish the long edge of each of the four triangles with a zigzag stitch or overcast stitch.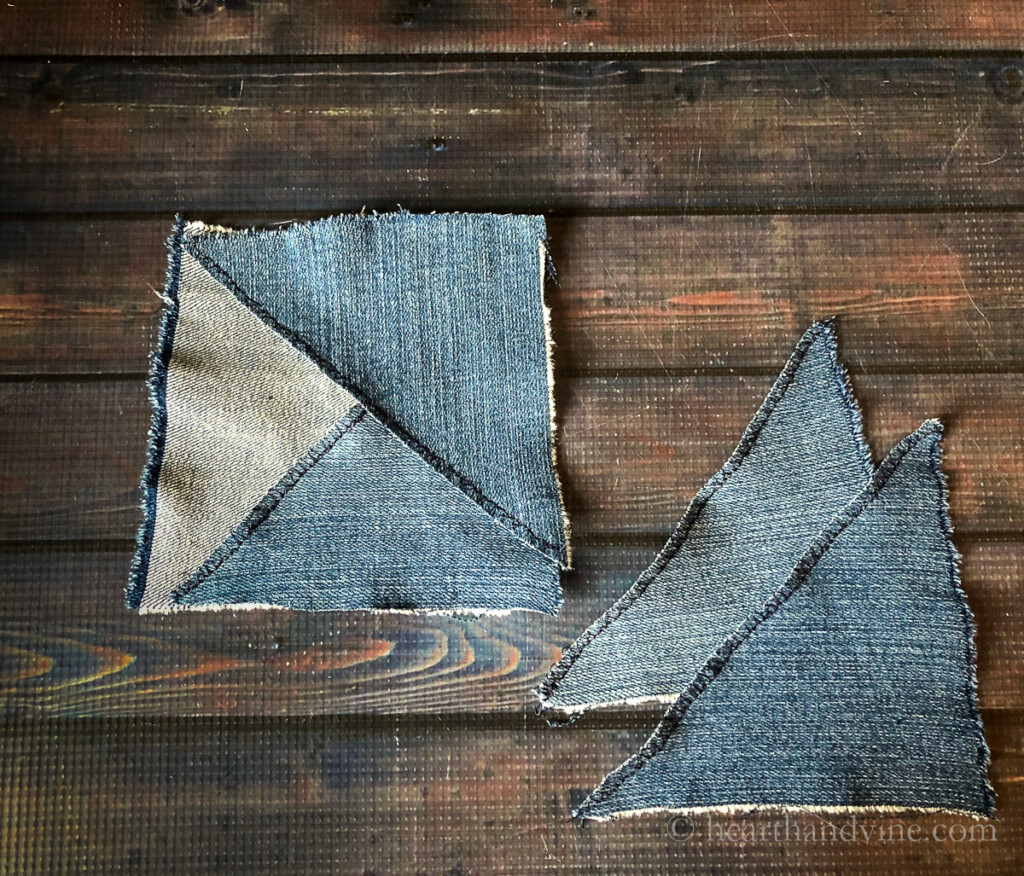 4. Place the triangles on top of the square with the wrong sides facing.
Each one will overlap the other and the last one will be tucked under the first.
5. Pin the pieces in place, then sew around the outside edges using a wide zigzag stitch.
Tip: Practice on a scrap piece of fabric to get the length and width of the zigzag you want.
I used black thread but feel free to have fun with it and use any color that you like.
Now you have a fun little pouch that can carry your earbuds or other small items in your purse or suitcase. The denim is soft and sturdy making it easy to grab in a hurry.
It's a great way to recycle your denim. Another option is to mail your old jeans to Blue Jean Go Green an organization that turns jeans into insulation materials. However, if you're like me, you probably have enough to craft with and donate.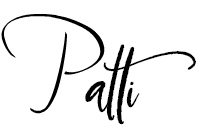 More Easy Sewing Projects
Click Here to Save to Pinterest!
How to Make a Denim Pouch
Tools
Scissors
Pins
Thread
Sewing Machine
Instructions
Cut out a square of fabric from old jeans.
Cut two more squares.
Cut two of the squares on the diagonal making four triangles.
Sew a zigzag stitch or overcast stitch on the long side of all of the triangles to finish the edge.
Place the triangles on top of the square overlapping each one and then tucking the last one under.
Pin in place.
Sew along the outside edge using a tight zigzag or overcast stitch.
Place your earbuds, chapstick, or other small items inside.
Notes
I used black thread but you can experiment with different colors for a fun look.