See how to easily make a simple snap bag in different sizes that you can use for your makeup brushes or anything you want with scrap fabric.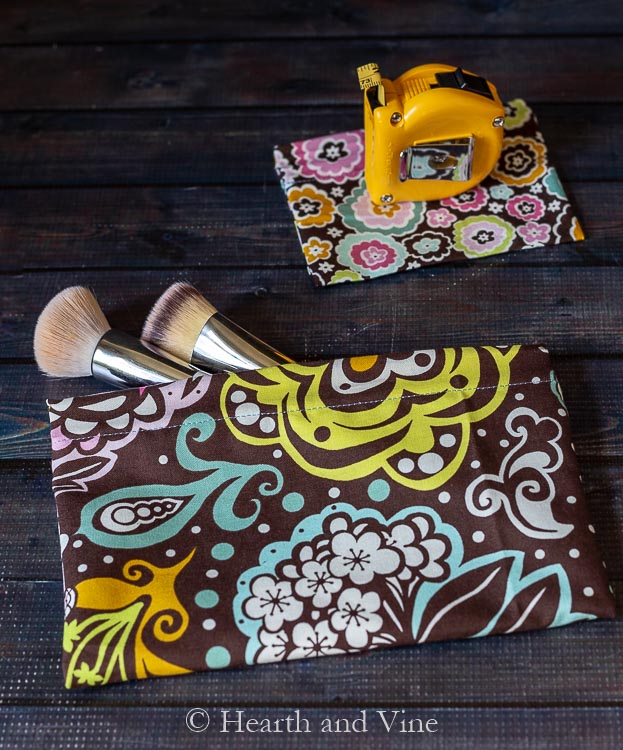 Another use for your scrap materials. I seem to have an endless supply of pretty fabric that I'll probably never use for that quilt I originally bought it for.
Sometimes you just have a fair amount of material left over from a project and this tutorial for making snap bags could be used with that scrap fabric too.
It's the kind of thing you might call thrifty, and just in time for this month's Thrifty Team challenge. Stop by and see what other thrifty ideas the team has created at the end of this post.
This post contains some affiliate links (that means if you make a purchase after clicking a link, there's no additional cost to you, but I will earn a very small commission. ) Click here to read my full disclosure policy.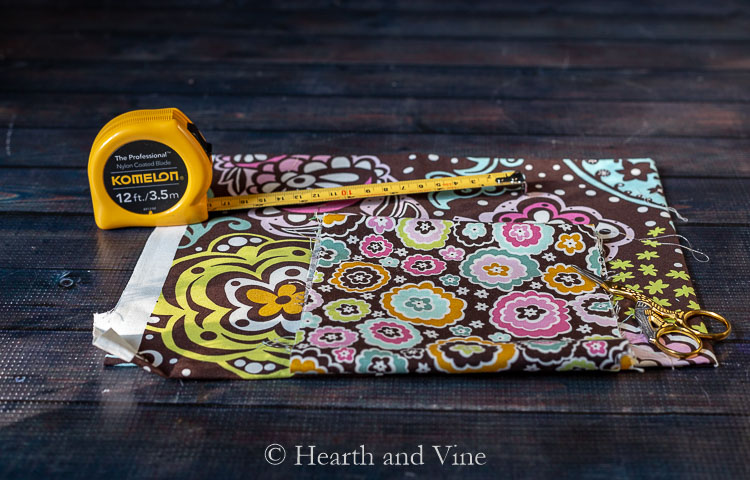 My inspiration for this project came from a need to have a separate bag for my makeup brushes. I'm always worried that something will spill and ruin the brushes when we travel. And for some reason, the other bags I have that are smaller are not wide enough for my brushes.
The key to these bags is using a piece of metal tape measure that will snap closed when shut.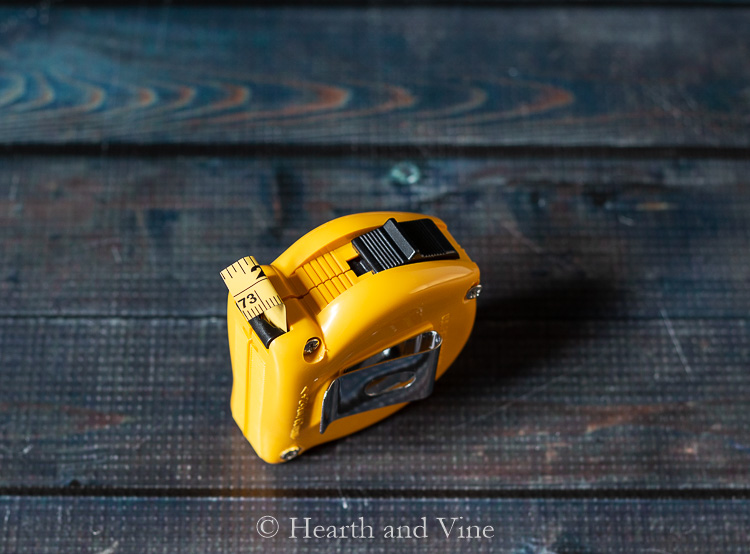 You probably have one lying around the house or you can try looking at the dollar store or flea market. I actually purchased this tape measure
for a small amount of money. I figured it would be worth it if I end up making several bags.
TIP: Make sure you crimp or tape the end of the tape after you cut the first strip or the rest will zip back into the casing. It happened to me and I had to take the whole thing apart and put it back together. As you can see from the image above I bent the end with some pliers to prevent it from scooting back inside. A piece of duct tape or masking tape a little wider than the tape would probably work too.
How to Make a Snap Bag
Decide how big you want your bag to be. I wanted mine to be at about 8 inches wide and 5 inches tall.
Take your desired width and add 1 inch. (for a 1/2 inch seam on each side) For me, 8 + 1 = 9 inches
Next, measure your height and double it. (5 x 2 = 10 inches) Then add 2 more inches for the channels that you will thread your tape into. (10 + 2 = 12 inches)
Cut a piece of the metal measuring tape the same as the desired width or slightly shorter.
Next, turn over an inch of fabric to the wrong side and sew across making a channel.
Slide the piece of the metal measuring tape into the channel with the convex or rounded side up.
Repeat on the other end. Then fold in half with right sides together and sew side seams just outside the measuring tape.
Flip right side out and enjoy.
My brushes fit well in this bag and I still have room for more.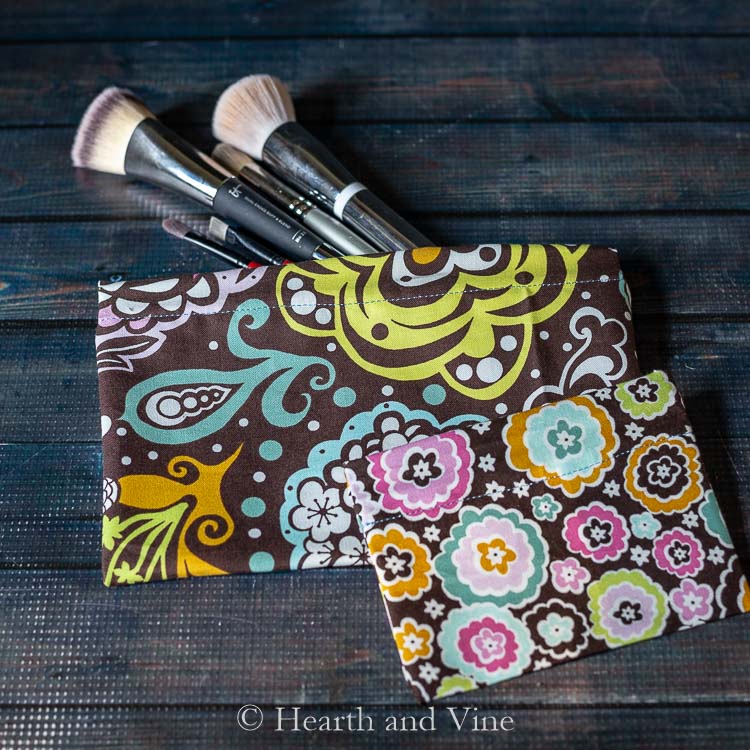 I also made a small snap bag with a cute coordinating pattern. I think they will make nice gifts at the holidays.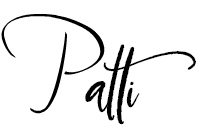 ---
P.S. You may also like these fun little Fabric Card Holders or these DIY Luggage Tags. Find them and many more basic sewing ideas on my DIY Projects Page.
Click Here to Save to Pinterest!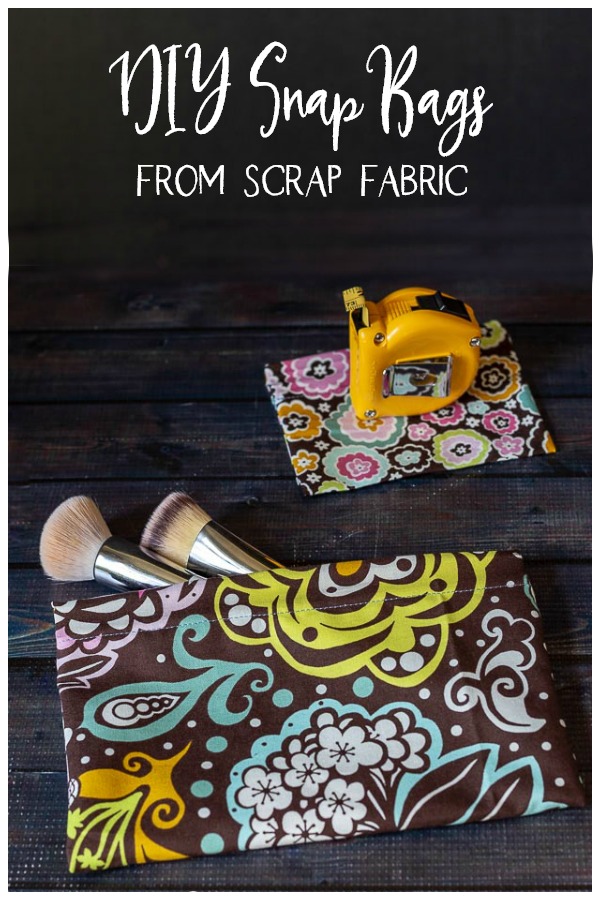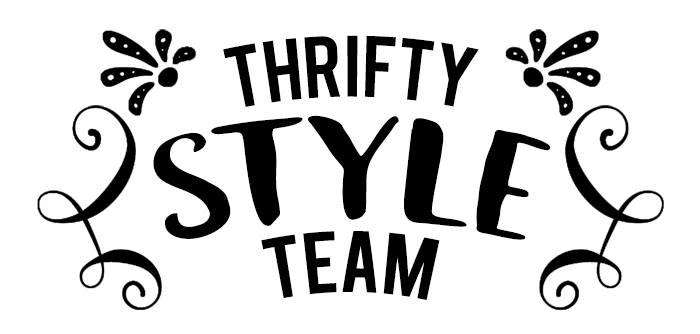 Let's see what the other fabulous Thrifty Style Team designers have created!