Learn how to make fabric bowls with pieces of leftover fabric scraps. It's a fun art project that lets your creativity flow.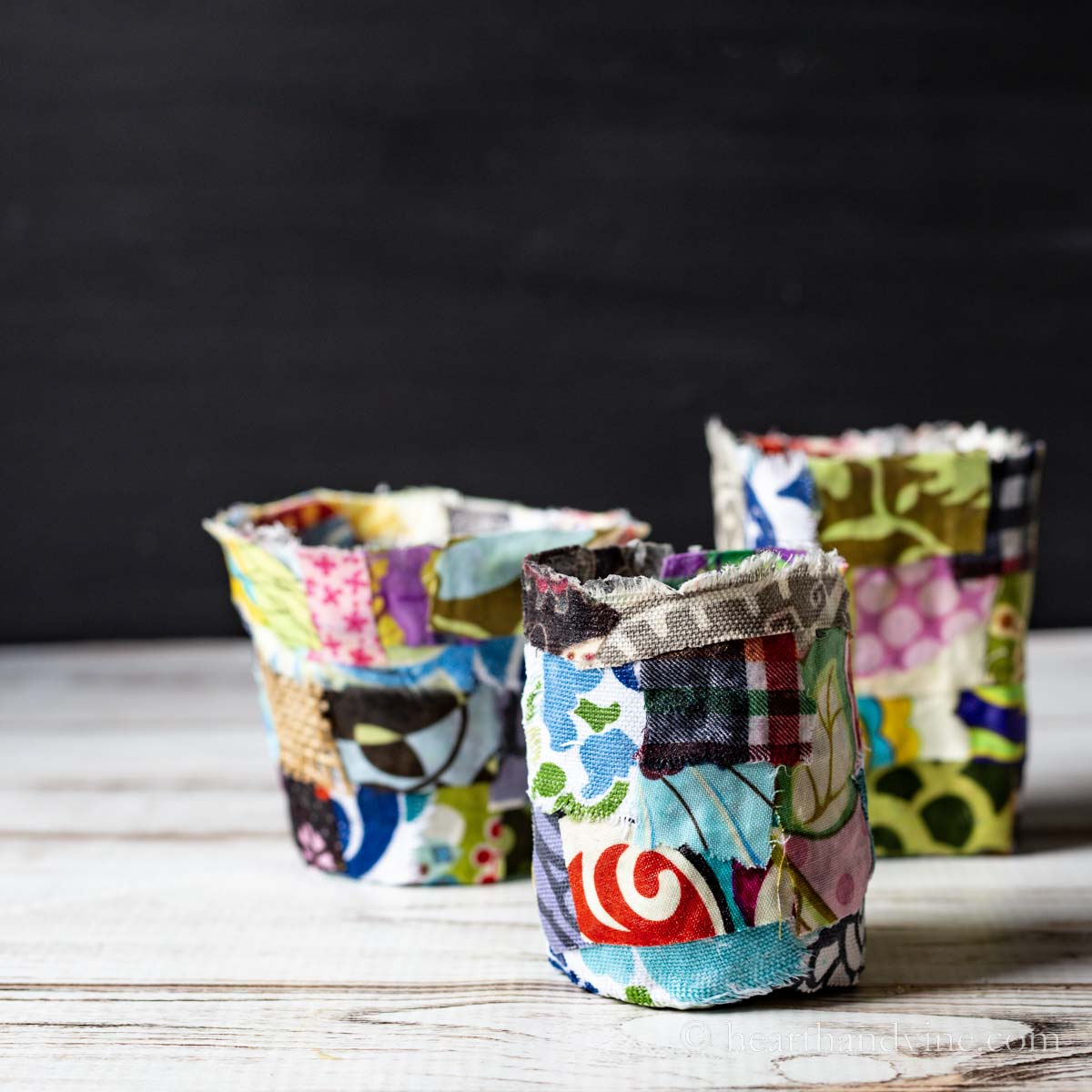 How cute are these little fabric pots/bowls? I love the way they turned out. This is one of those failproof projects that though messy is a good way to feel creative.
It reminds me of paper mache but it's more of a fabric scrap mache bowl.
This post contains some affiliate links (that means if you make a purchase after clicking a link, there's no additional cost to you, but I will earn a very small commission. ) i.e. as an Amazon Associate, I earn from qualifying purchases. Click here to read my full disclosure policy.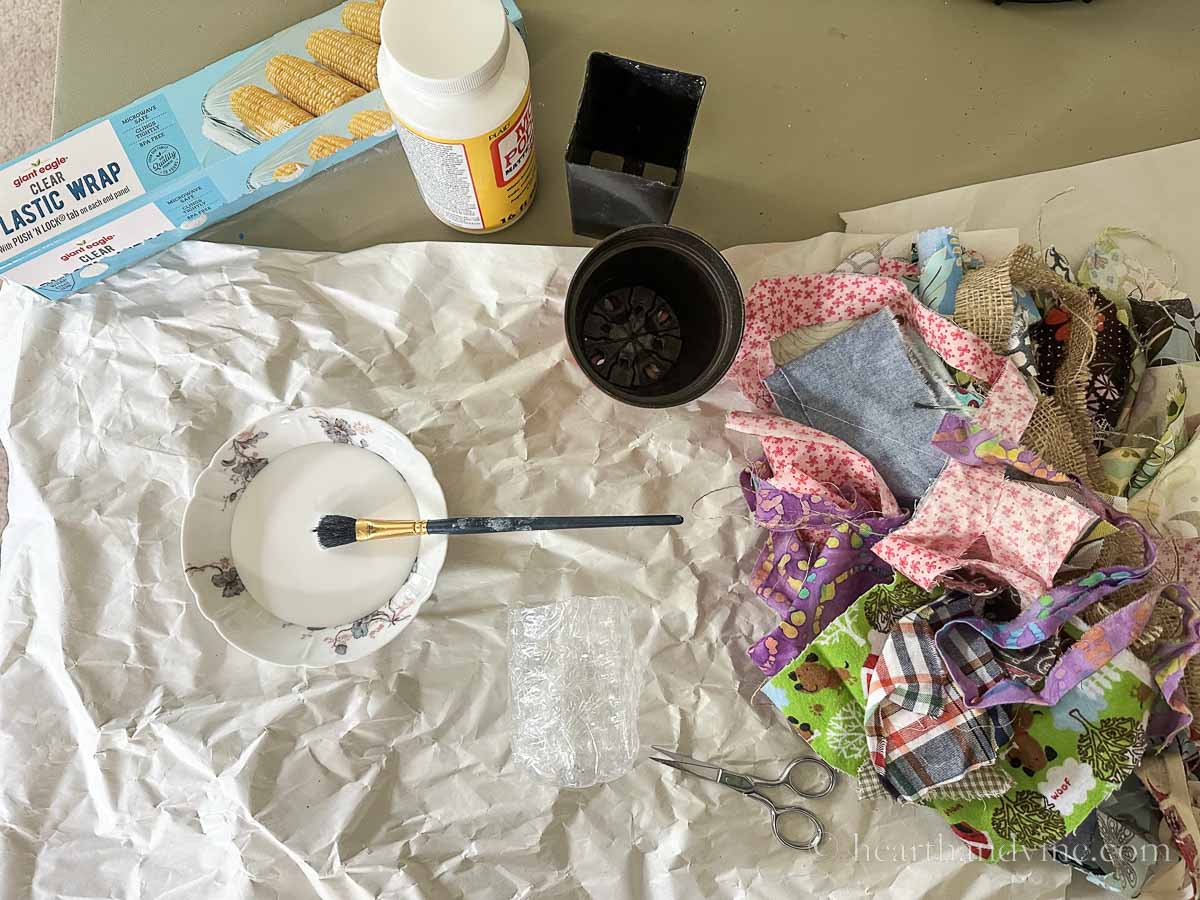 Supplies
Scraps of fabric of all kinds - I mainly used cotton fabric.
White glue such as Mod Podge or Elmers - Anything that dries clear.
Paintbrush
Scissors for trimming or cutting fabric as you go
Plastic wrap
Structure vessel or mold - I used a plastic water bottle that I cut down and a couple of plastic plant pots. However, you can use jars or bowls too. I liked something that was a little flexible because that made it easy to remove from the fabric once it dried.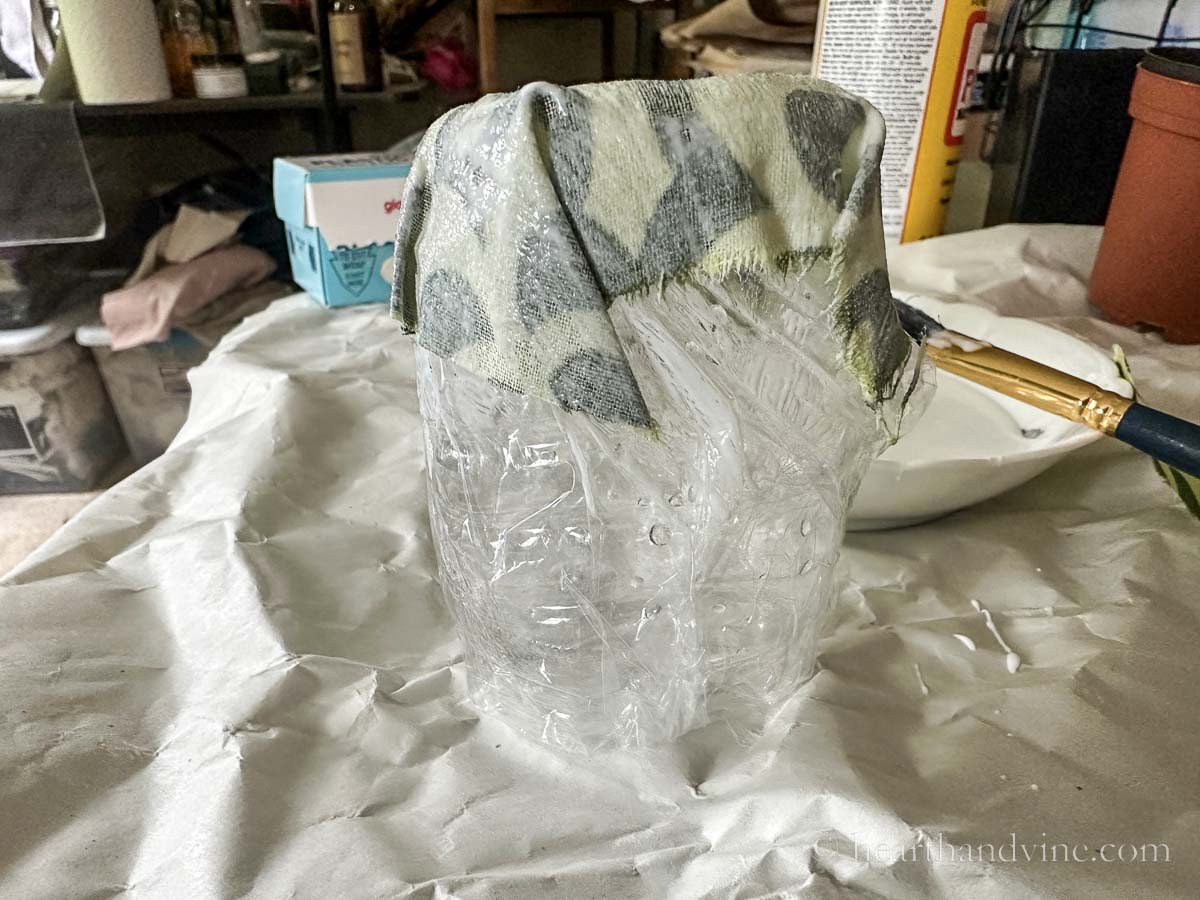 How to Make Fabric Bowls
Cover your structure with plastic wrap. In the image above you can see that I cut a 16 oz plastic water bottle about 4 inches tall and covered it with plastic wrap.
Then I turned it upside down and applied a piece of fabric that covered the bottom with glue. Note: I made sure to place the patterned side down so that when you look inside you will see the pretty print.
Cover it with more glue.
Note: You will use a lot of glue for this project.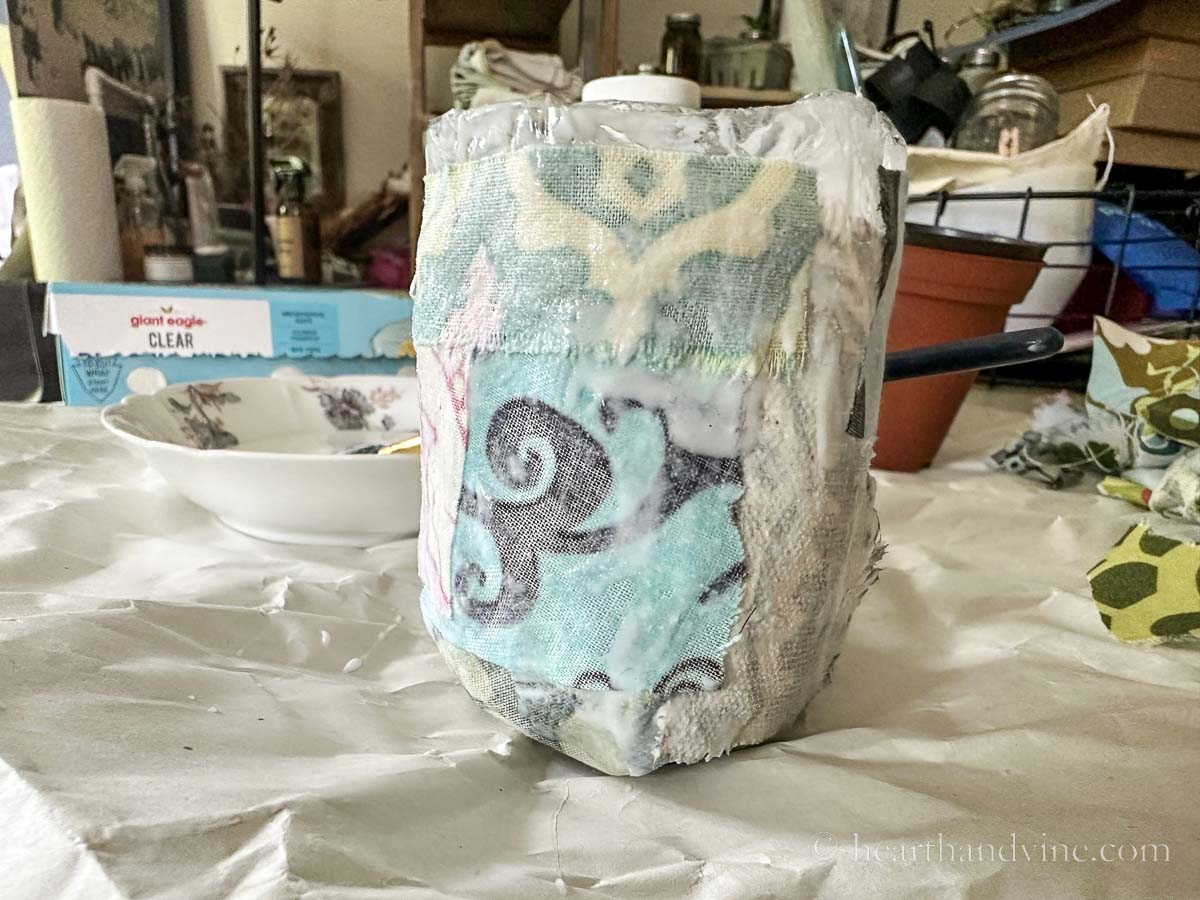 Then start adding small pieces of fabric to the sides, making sure to place the "right" side down again and overlap all the pieces.
Once you have covered the bottle, start over on the sides, but this time place the patterned side of the fabric up so you can see it. You end up with two layers of fabric that will give it some extra weight.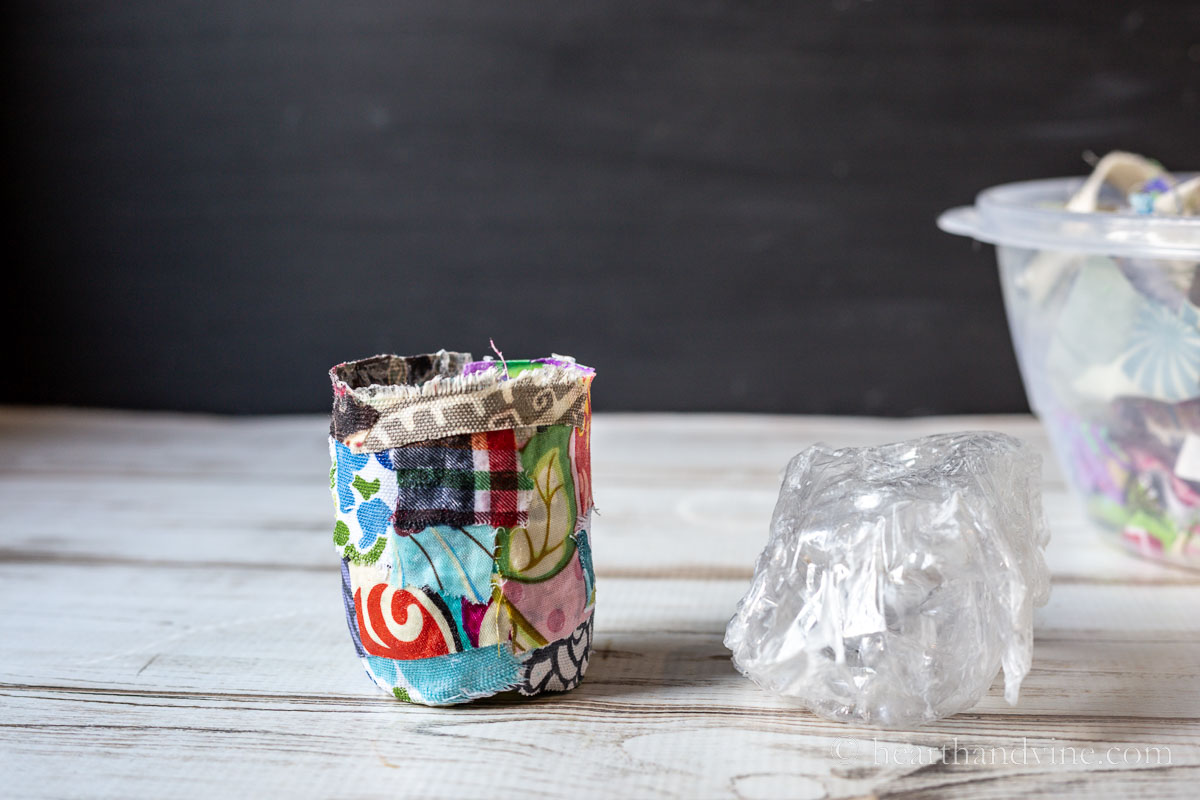 Allow the project to sit overnight. Then simply wiggle the bottle and plastic out to reveal your masterpiece.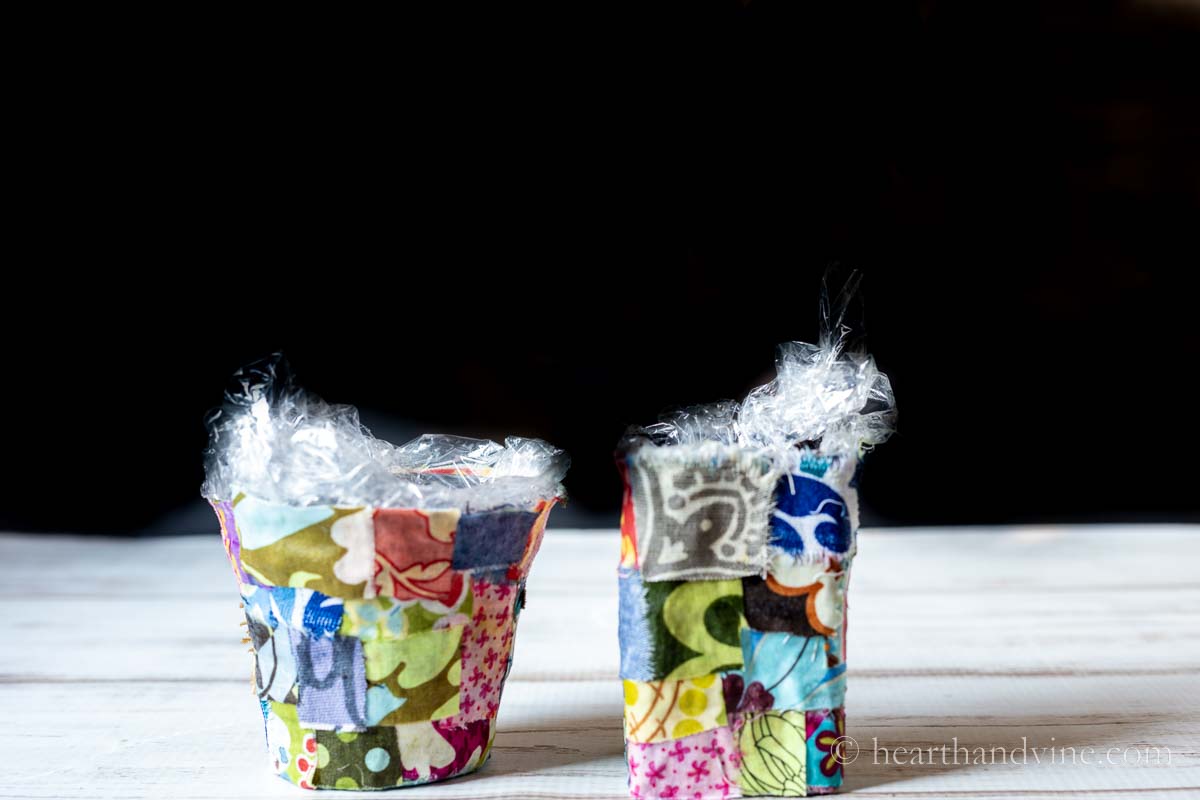 Here I used two nursery pots. Since they were plastic they had some give making them easy to remove but still firm enough to create a pretty shape.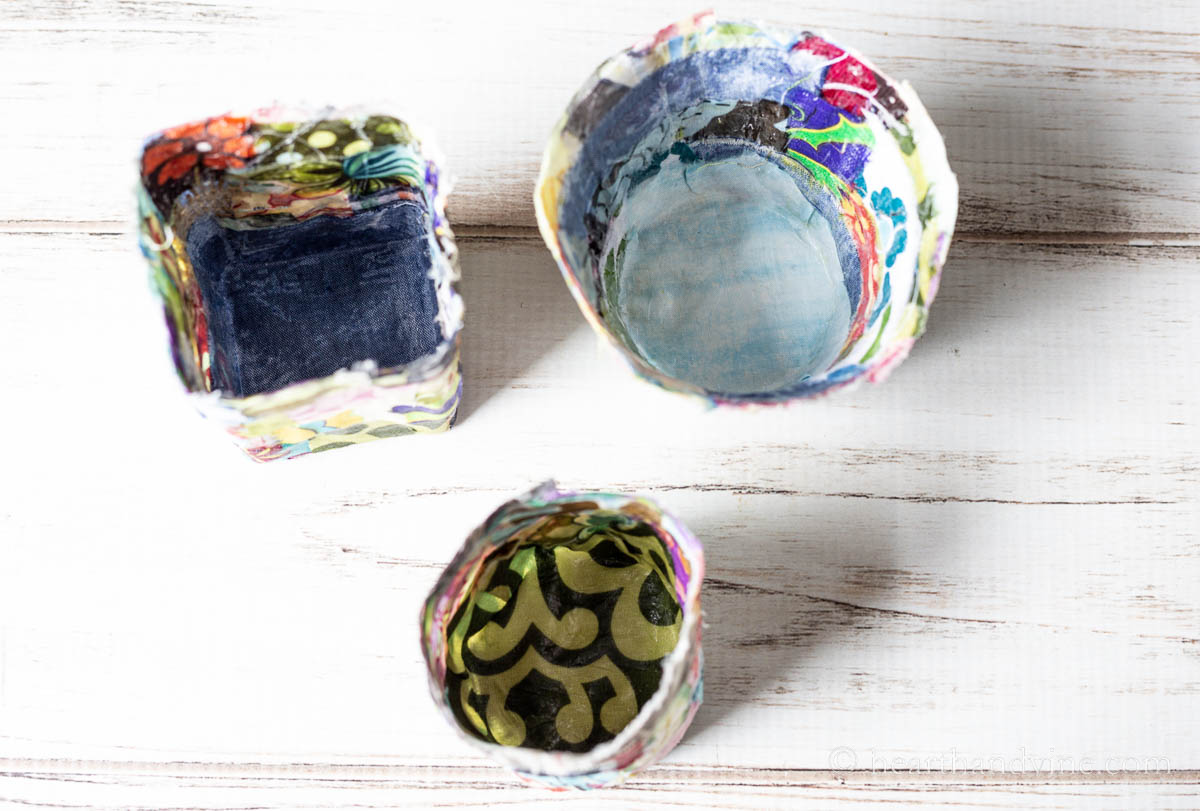 Look at the inside of the bowls and you can see why you want to place your first layer with the pattern side down.
Ways to use Fabric Bowls
Use them to hold office supplies such as paper clips, pencils, and brushes.
Place a small gift inside and use them as a gift box. It's a gift holding a gift.
Set a small plant inside. Leave it in its original pot and remove it when watering.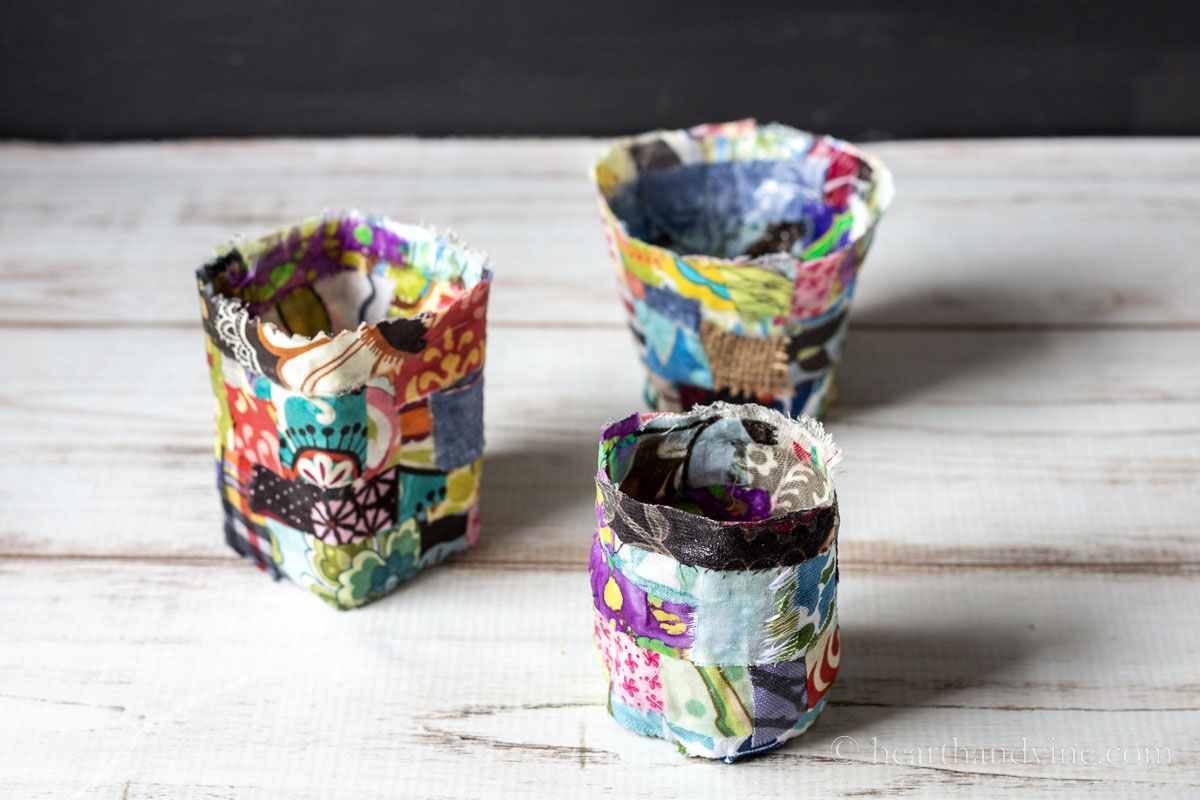 I thought it might be fun to take it a step further and stitch the top edge of the bowl with some embroidery thread in a pretty color to give them a more finished look. However, so far I haven't done it.
Overall, this was a really fun project and I love the way they turned out.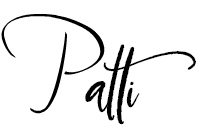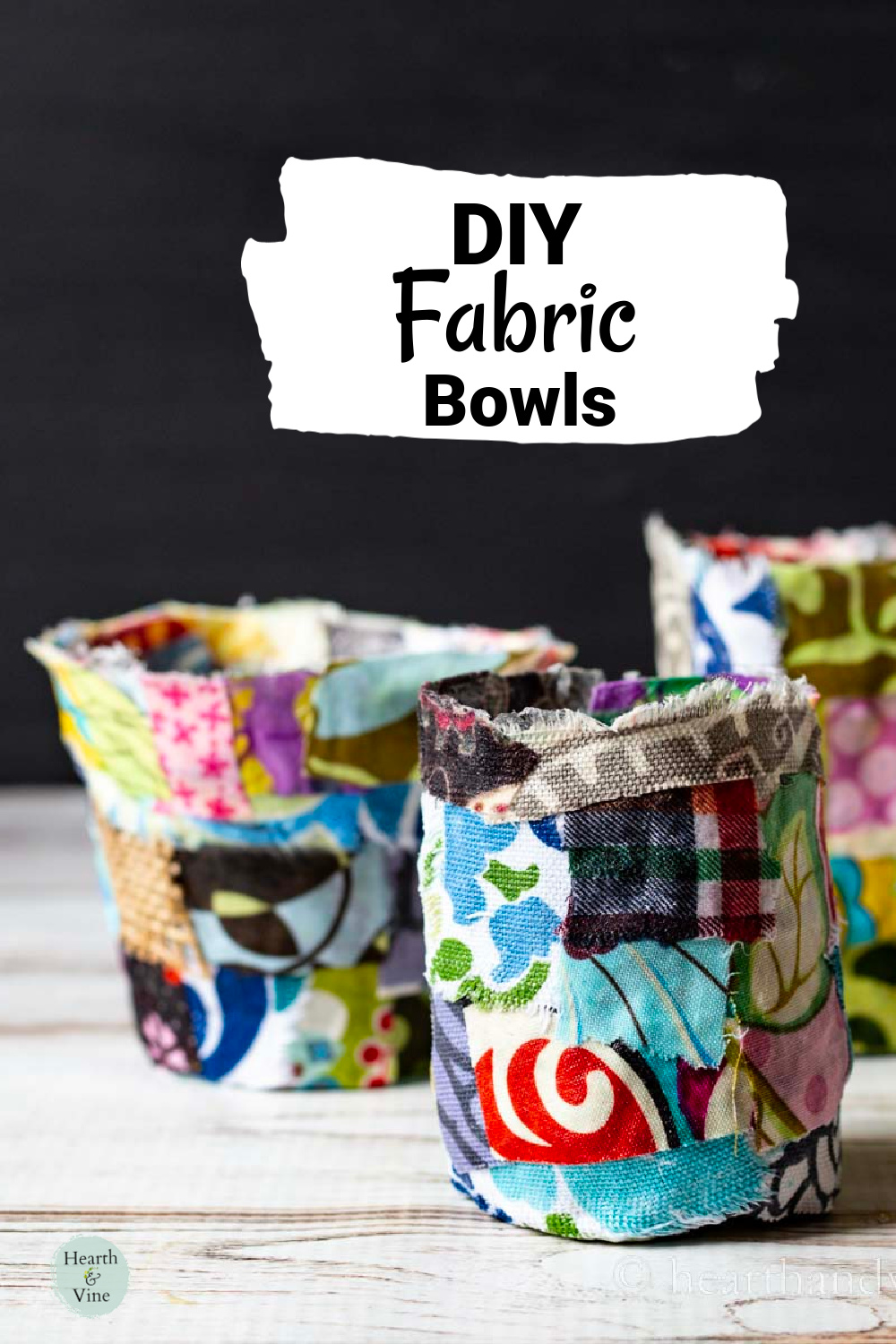 Fabric Bowl or Pot Tutorials
Enjoy getting creative with your favorite fabric scraps to make these adorable fabric bowls that you can house all kinds of things.
Equipment
1 Paintbrush

1 pair of scissors
Materials
water bottles, plant pots or bowls

plastic wrap

glue that dries clear such as Mod Podge or Elmers

lots of fabric scraps
Instructions
Cut up some fabric strips into small squares and rectangles

Cut a plastic water bottle to the height you like.

Cover the outside of the bottle with plastic wrap tucking extra inside the bottle.

Turn the bottle upside down.

Brush glue all over the bottom and the lower sides.

Place a larger piece of fabric right side down to cover the bottom of the bottle.

Use more glue on top of the fabric and press down the edges with glue and the paintbrush until it is formed onto the bottle.

Start gluing more fabric scraps (right side down) on the sides of the bottle overlapping each other.

Once the bottle is covered start adding a second layer of scraps to the sides but this time make them right side up so that you can see the pattern.

Finish by adding an additional coat of glue over top.

Allow the glue to dry for several hours or overnight.

Remove the bottle and plastic wrap.
Notes
The inside of the pot/bowl may still be a little wet when you remove the bottle and plastic. It will continue to dry over the next few hours.
You can use this same technique with larger bowls, and bottles, however, they may be a little harder to remove from the fabric as they are not flexible.
You could also try a balloon set on a mug to create a round bowl shape.
Tried this project?
Tag @hearthnvine on Instagram