Enjoy these great camping ideas including things to make beforehand, great campfire recipes, and fun activities to do when you get there.
Camping has become more popular than ever. I'm not surprised because no matter where you live you can probably find a nice campground not too far from home but far enough to enjoy a nice vacation and change of scenery.
Today I'm sharing some inspiring camping ideas including a few fun DIYs, activities to get into, and a couple of great campfire recipes to enjoy on your next trip.
P.S. You could make it a staycation and create it all in your backyard.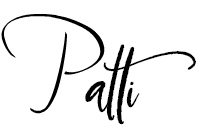 Favorite Camping Ideas, Easy Recipes and Camp Activities
Things to Make Before You Go
Before you go you may want to try a few of these great DIYs to use when you get there. Fire starters, kindling and handmade stools from buckets will be super handy at camp.
These homemade firestarters are made from fragrant herbs you have growing at home. Bundle them up for your campfire and then use as kindling.
Wax firestarters will last a little longer and will help ensure that you get a good and strong campfire that will last for hours.
Photo Credit: singlegirlsdiy.com
Repurpose those fund-rasier popcorn tins into a great seat. Use them around the campfire or down by the lake. It's a lot more comfortable than sitting on the ground and doubles as a storage bin.
Photo Credit: craftbits.com
You can buy an inexpensive bucket (or maybe get one for free) and create a fun light up seat with this DIY. More storage and a nice glow at night.
Fun Things to Do While Camping
Hiking, swimming, biking are great outdoor activities however, you may want to make a few crafts while you're there.
Branches, twine and bits of nature are all you need for this fun nature weaving craft. Make a game of it by taking a hike, collect treasures and see how everyone's art comes together.
Put gathered grapevines to good use by making a DIY rustic grapevine basket. Use it to collect berries or other fun things around camp.
Get fancy with this easy fresh flower garland to drape down your picnic table. All you need is floral wire and plant material.
Photo Credit: craftsbyamanda.com
Bring some yarn along to make these beautiful God's Eyes. As an alternative to the craft sticks you could simply use branches you find on the ground. A great kids craft but I think adults would have fun with this one too.
Campfire Recipes
There's nothing better than cooking on the campfire. Here are few easy recipes that you can try on your next trip.
Photo Credit: reusegrowenjoy.com
Breakfast muffins can easily be made in pie iron on the fire to start your day off right.
Fresh salmon and thinly sliced vegetables cook up quickly in the fire or on the grill for a healthy dinner at camp.
Photo Credit: onmykidsplate.com
Try this chicken, potato and vegetable foil dinner on the campfire that will please everyone.
Photo Credit: thesearchforimperfection.com
There's always time for dessert especially at camp. Try this new take on an old favorite. Smores dip that everyone can snack on after a long day in the fresh air.