This tutorial shows you how to make a fabric caddy with two coordinating fabrics. The two showing are used to hold utensils for party guests.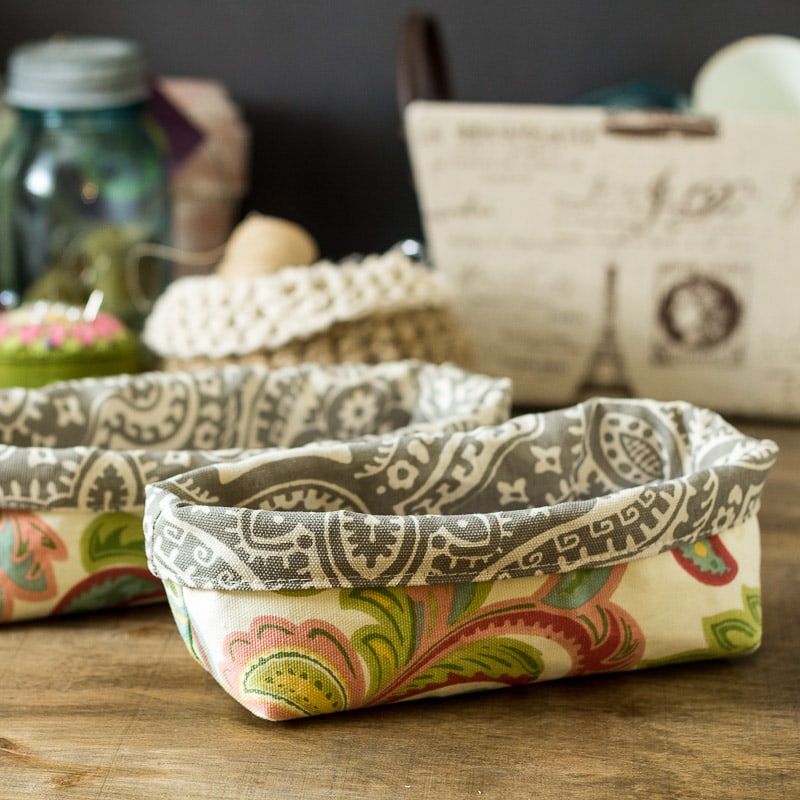 Today I have a fabric caddy tutorial and the hardest part (but maybe the most fun), is choosing the fabric. I plan on using them for parties to hold plastic forks and knives. When we entertain there are usually more that 12 people attending, so my regular silverware is never enough. In the past, I have taken the time to wrap them up in a paper napkin, tied with a little ribbon. However, that takes a lot of time, and you end up finding little pieces of ribbon all over the place the day after.
Fabric Caddy/Bin Tutorial
Materials
Makes one bin - approx. 3 in. width x 9 in. length x 3 in. height
1/2 yd - each two coordinating fabrics
1/2 yd of mid-weight fusible interfacing
coordinating thread
---
TIP

: To make a different size:
Decide on the height, length, and width of the base
Cut fabric pieces by using these equations:
Height = Desired height + 2x width + 2 (seams & fold over)
Length = Desired length + desired width + 1 (seams)

---
Process
Cut one 11 inch by 13 inch rectangle from each fabric and one from the fusible interfacing.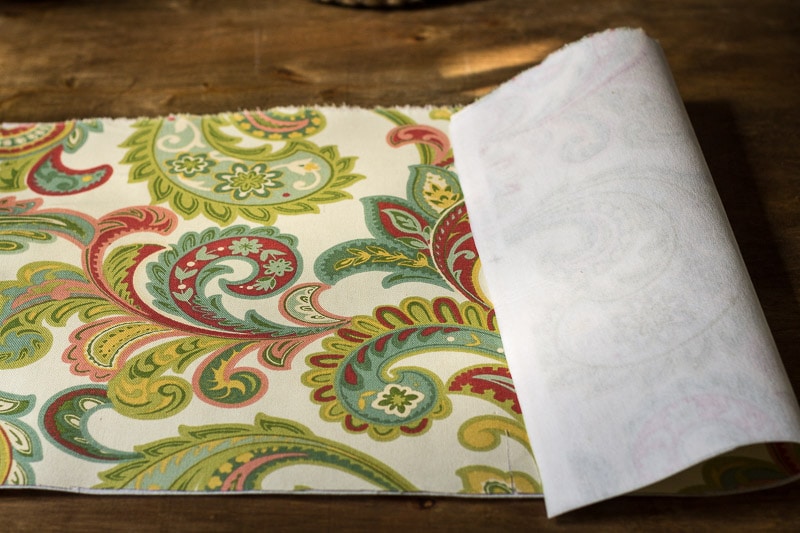 Iron the interfacing onto the outside fabric.
With right sides together, fold the fabric in half and sew the sides.
Open and place one of the side seams against the bottom line to create a point, or corner.
Mark a dot from the tip of the corner to 1/2 the total width desired. In this case 1.5 inches.
Draw a line at the dot with a ruler making sure that the distance equals your desired width. In this case 3 inches.
Sew along the line and then cut off the corner.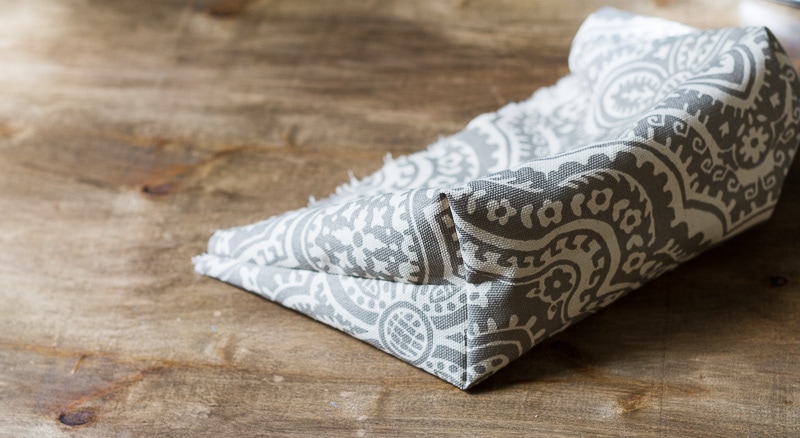 Turn right side out and you can start to see the bin taking shape. Complete the same steps for the outside fabric.
Next set the outside fabric with the interfacing inside the lining fabric bin, making sure the right sides are facing, the wrong side of the liner is on the outside, and the interfacing is on the inside. Match side seams and edges and pin together.
Leaving a 2-3 inch opening, sew the top edges together.
Turn the fabrics right side out and pin the opening closed. Top stitch along the edge.
Fold over edge about one inch and your fabric caddy is complete. Fill with your utensils or whatever you'd like.
These would be a nice gift for someone moving into a new home, don't you think? Change the dimensions as shown above, and make a deeper one for holding makeup or nail polish, to brighten up a dorm room.
The possibilities are many, and as I said, if you are like me, the biggest problem will be choosing the fabric!