Learn how to make this fabric phone charger holder to organize your cable and neatly keep everything in one place.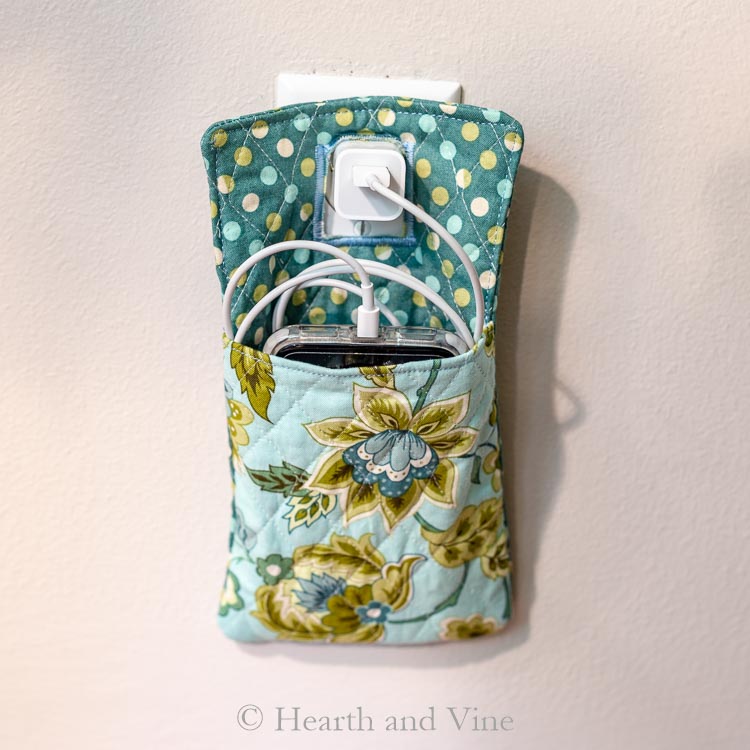 Somewhere I came across this idea. Probably on Pinterest. And when we were away visiting family recently, I thought it would be a great travel item. Some place to neatly charge and hang your phone at the same time. This way you are unlikely to forget them and you won't be tripping over the cable.
This post contains some affiliate links (that means if you make a purchase after clicking a link, there's no additional cost to you, but I will earn a very small commission. ) Click here to read my full disclosure policy.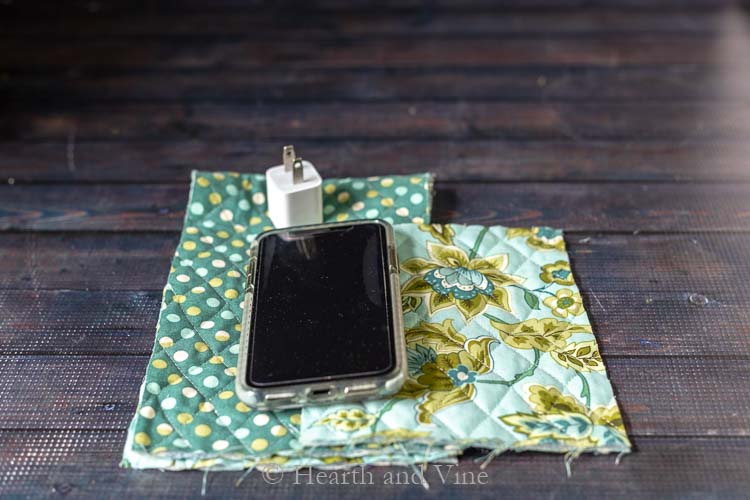 I started with some fun quilted fabric that has a different print on each side. This is an old pattern called Bleeker Street by Michele D'Amore. It was in my stash. I don't know if you can find it now but I found this floral one and a more modern print in similar colors
.
If you want to use something in your stash that is not quilted, I would suggest using two different coordinating fabrics and some quilt batting in between.
How to Make a Phone Charging Holder
Cut your fabric. You need two pieces of the quilted fabric. One for the pocket and one that's long enough to add a hole for hanging. This second piece is then doubled to create clean seams and extra support.
I have an iPhone X so my finished holder measures approximately 9 inches by 4.5 inches.
To get this size I cut one quilted piece 19 inches by 5.5 inches wide. Then I cut a second piece for the front pocket approx. 7 inches by 5.5 inches.
Next, turn over one of the short edges of the pocket piece and top stitch.
Then nestle the pocket piece inside the larger piece which is folded in half as shown above.
Note you want the pocket piece laying on top of the contrasting print side of the second fabric.
Stitch all sides, leaving a small area on one side open for turning.
Cut corners, and turn the phone holder right side out.
Then turn under the opening and top stitch from the top of the pocket around to the top of the pocket on the other side.
Next, position the power adapter in the middle of the top section and trace around it.
Use a tight zigzag stitch along your marking.
Cut out the center of your square and the fabric phone charger holder is complete.
Super simple, super handy and I think it's yet another easy craft that would make a great gift.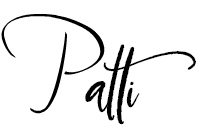 ---
P.S. If you enjoy basic sewing crafts you may also like Fabric Card Holders or Sore Muscle Bags. See them and many more easy fabric crafts on my DIY Projects Page.