Learn how to make your own corn heating bags for sore muscles, aching backs or just something to warm your feet in the winter.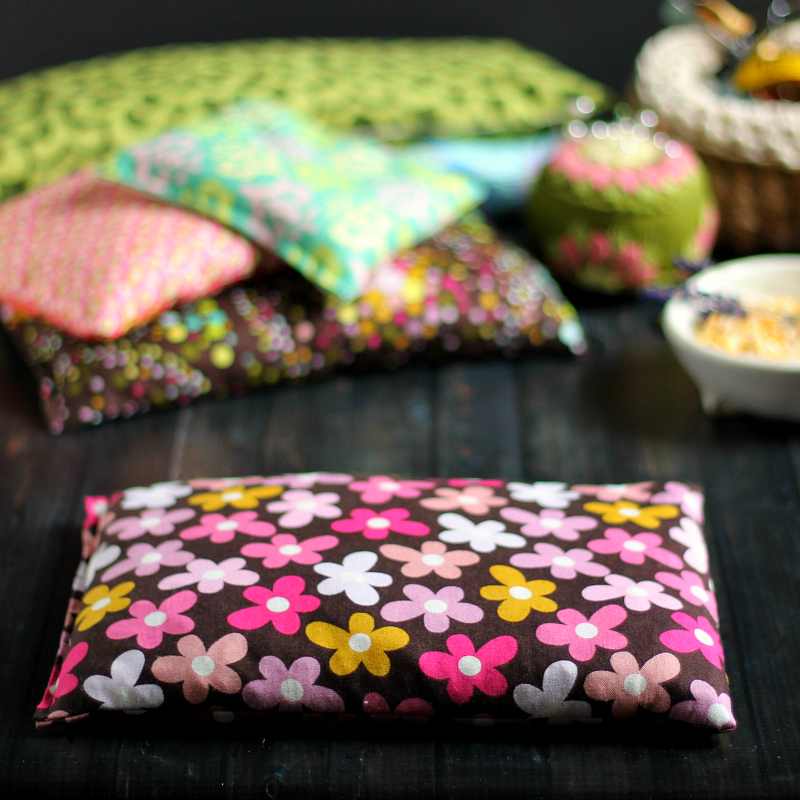 When my kids were little I bought my first "corn bag" from a local craft fair. If you haven't heard of a sore muscle corn bag, it's a simple bag filled with corn that you microwave.
Then you place on your back or neck etc.. to provide heat to your sore muscles.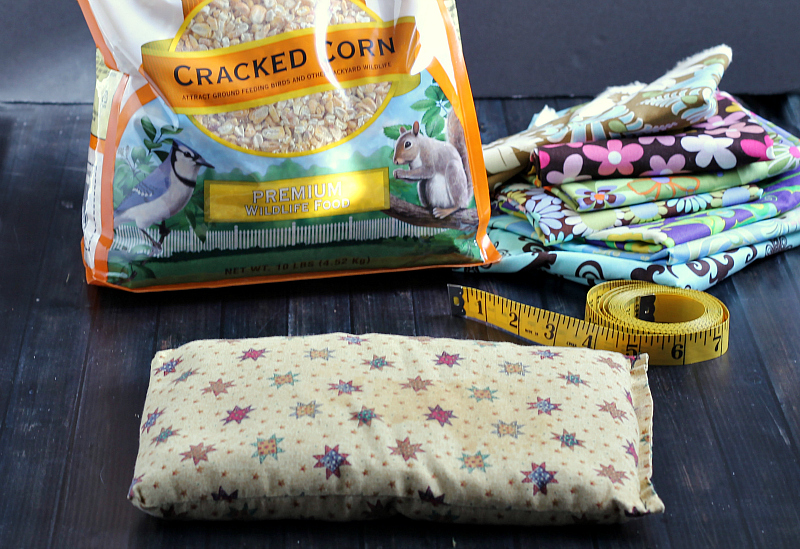 Here's the one I bought years ago and we still use it today.
However, it is a bit ragged and my daughter was saying that she wouldn't mind having one for herself. Then we thought why not make one that is long and skinny to put in the bed at night to keep your feet warm for a little while.
So I set out to make a few different sizes to give to my girls. In one I even added a little lavender to make it smell nice. Not that they smell bad. They smell like corn.
Making Corn Heating Bags
Supplies
Feed Corn or Whole or Cracked – not popcorn
Cotton material – Below is a diagram of the ones I made, but you can make them any size you want.
Lavender flowers or essential oils for scent (optional)
The Pattern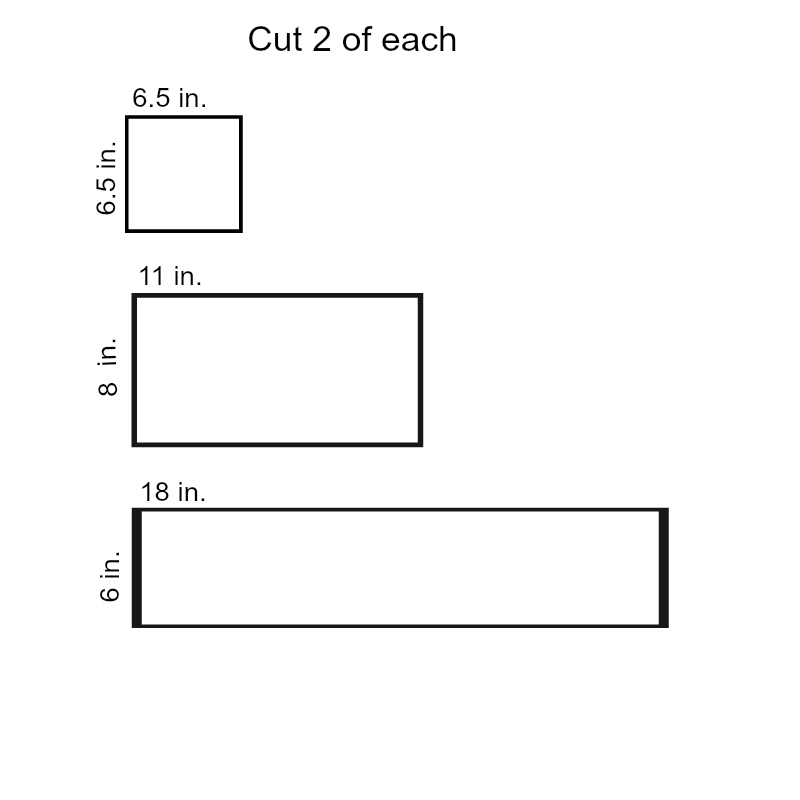 Cut out your fabric allowing 1/2 inch on all sides for a seam allowance.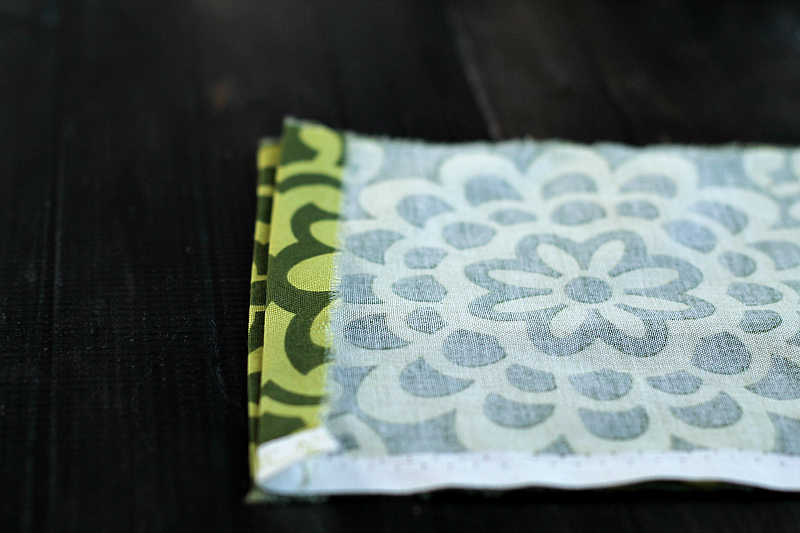 Press under 1/2 inch one of the short sides.

With right sides together sew the two long sides and the other short side.

Cut corners and turn right side out.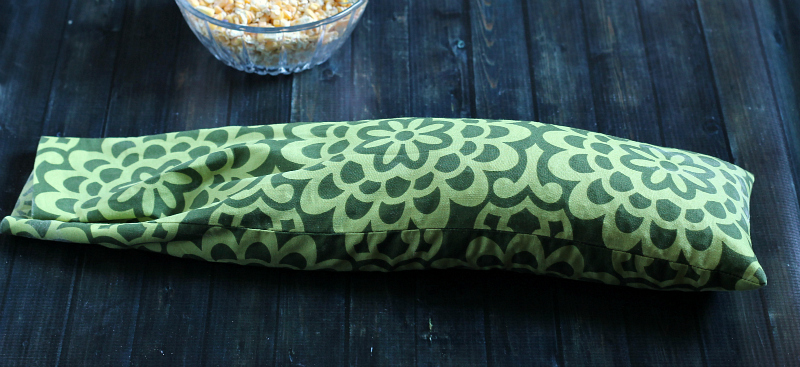 Fill 2/3 – 3/4 full with corn and lavender. If you want to use essential oils mix them in the corn ahead of time.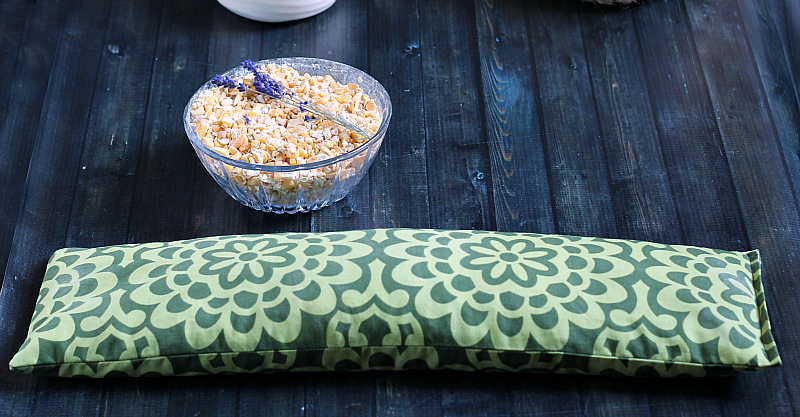 Close the opening by topstitching with a similar color thread or a contrasting one.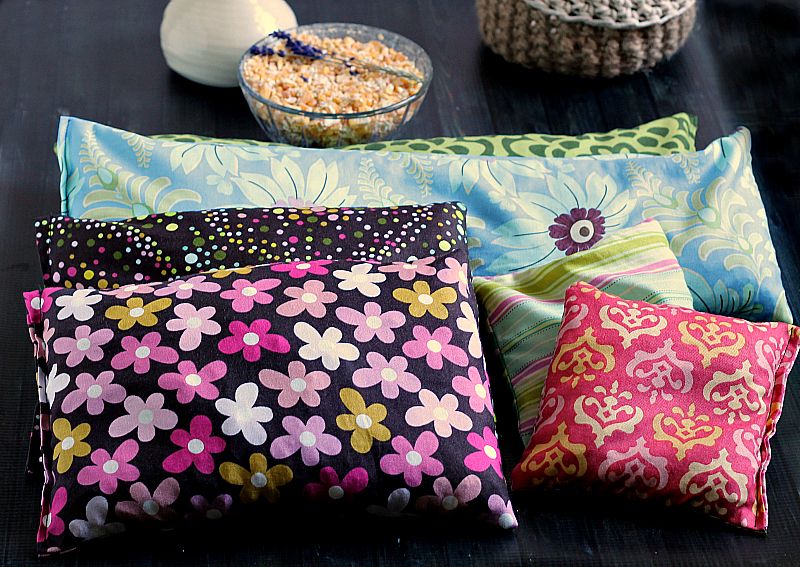 That's all there is to it.
How to Use a Corn Heating Bag
To use, set in the microwave, and heat on high for 2 minutes. Shake slightly to distribute any hot spots. Reheat as necessary.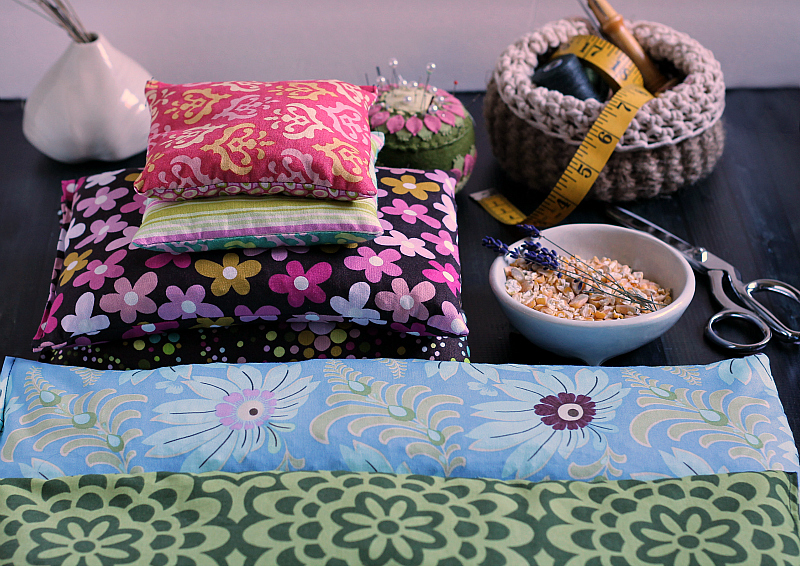 I also used the same sample quilting squares in two complementary fabrics to make smaller corn bags. Too pretty for corn hole?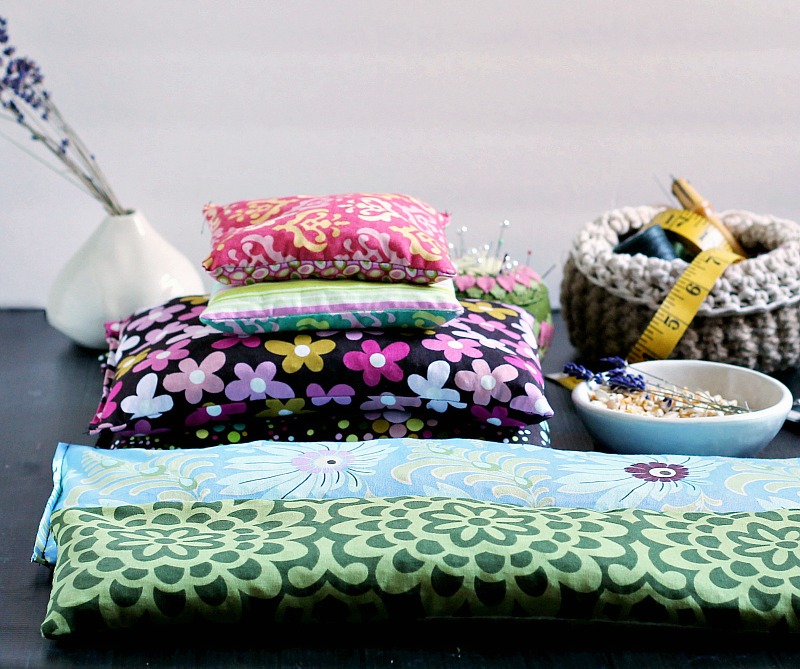 Where to Find Feed Corn
You can easily find the cracked corn at any hardware or big box store, in the bird food aisle. Since this is cracked corn, it may have some powder in the mix from the ground corn, so you might want to rinse and dry it first, before filling your bags.
If you live in the country, feed stores would also be a great place to find feed corn for your filler. Just don't use popcorn. Additionally, some people have used rice which I've read works well, only I don't believe it lasts as long.
Wouldn't they make great gifts?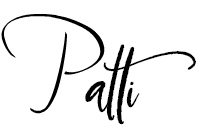 More Fun and Easy Fabric Crafts:
Fabric Bowl Covers
Make Your Own Potholders
Spice Filled Mug Mats
Scented Padded Hangers
DIY Bag from Jeans