Learn how to make these easy birdseed cakes that you can hang outdoors during the winter months to help the birds who don't migrate south. A quick and simple way to provide much needed help to our feathered friends.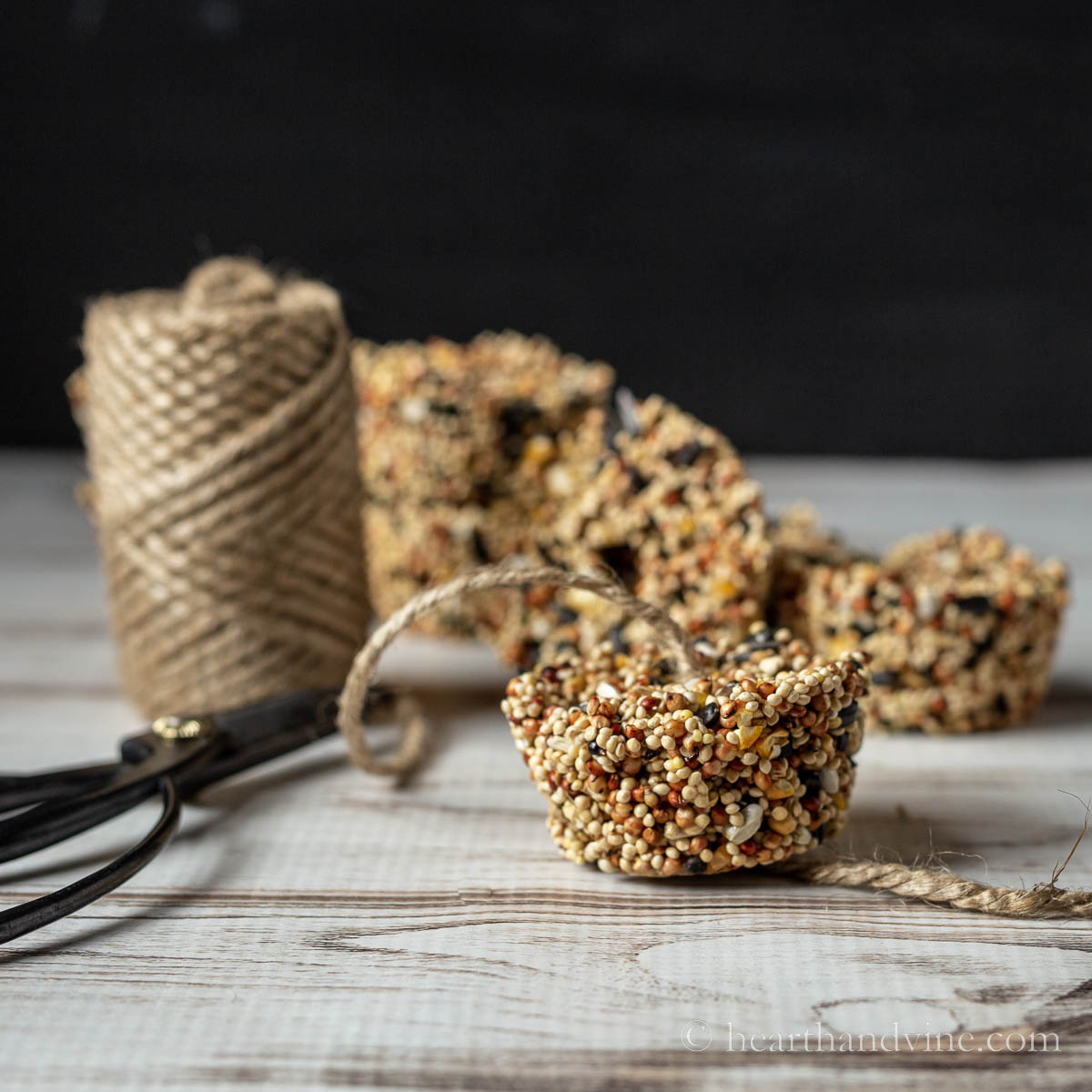 If you live in a colder climate then you know that not all birds fly south during the winter. Typically these birds are able to find food sources such as seeds and sometimes insects. However, many people like to put up bird feeders and other treats to help them out.
After all, they do add a lot to the scenery when the garden is dormant and snow blankets the earth.
This post contains some affiliate links (that means if you make a purchase after clicking a link, there's no additional cost to you, but I will earn a very small commission. ) i.e. as an Amazon Associate, I earn from qualifying purchases. Click here to read my full disclosure policy.
Supplies
birdseed
packages of unflavored gelatin
water
Muffin tin with 12 muffin sections
Non-stick cooking spray
Straws
Twine
How to Make Birdseed Cakes
Start by mixing a little cool water with the powdered gelatin in a small bowl.
Then when you add the boiling water it will be less likely to gum up and will mix thoroughly.
Add the gelatin mix to regular packaged birdseed.
Spray some cooking oil in a muffin tray and then press in the birdseed and gelatin mix into each section.
Next, cut up some straws and place them in the middle of each cake.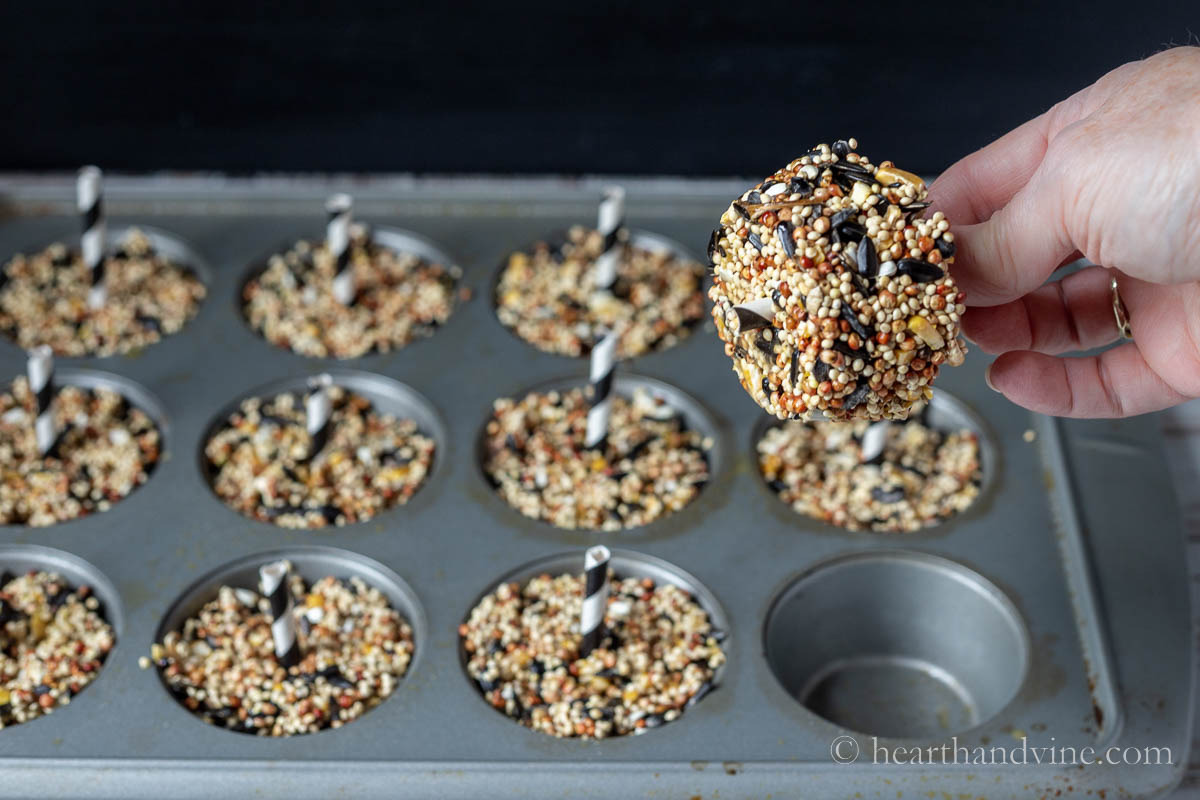 After about an hour check on the cakes. Make sure the straw is through the entire cake.
Then string one or more cakes onto some twine to hang outdoors.
Note: This is meant for areas with a cold climate. If it gets too warm the cakes may melt.
Here you can see how I hung a set of three birdseed cakes onto one length of twine, leaving space for the birds to perch between each cake by tying a double knot underneath.
Store extra cakes in a plastic container with a lid in the refrigerator or freezer.
The first set was gone overnight. I suspect that the squirrels got to them.
However, this set was hung on a shepherd's hook (much harder for the squirrels to get to) and though it's not the greatest picture quality, you can see that the chickadees are enjoying the feast.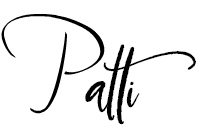 Print
Bird Seed Cake Recipe
Make some birdseed cakes to hang outdoors during the winter to help birds that don't migrate.
Materials
4

cups

birdseed

2

packages of unflavored gelatin

3

tablespoons

water

1/2

cup

boiling water

Muffin tin with 12 muffin sections

Non-stick cooking spray

Straws

Twine
Instructions
Combine gelatin powder with 3 tablespoons of room temperature water and mix well.

Add 1/2 cup boiling water to the gelatin mix and whisk until smooth.

Add the gelatin mixture to the birdseed and mix well.

Spray the cups in the muffin tin with non-stick vegetable spray.

Spoon in birdseed mixture evenly among all muffin sections.

Lightly press the birdseed mixture into place.

Cut up straws and place a section into the center of each birdseed muffin.

Let sit for about an hour.

Lift out the birdseed cakes and check to see that the straw is the whole way through.

Remove straws.

Thread cakes onto a length of twine and hang them outside.

Keep the remaining birdseed cakes in an airtight container in the refrigerator or freezer.
Notes
You can space out a few of the birdseed cakes on the twine by tying a double knot under the cake to hold them in place.
Try to find a spot to hang your cakes where other animals such as squirrels and chipmunks can't get to them before the birds.
This is meant for areas with a cold climate. If it gets too warm the cakes may melt.