Mug mats are great gifts for teachers, friends or just to have in your home. Using beautiful quilters squares you can easily create these fragrant coasters.
Did you ever buy a quilter's charm pack? They are five inch squares of coordinated fabric for quilters. I have a sewing machine and I wish I had the time and patience to make a quilt because the fabric designs out there are crazy gorgeous. I am guilty of buying the charm packs. One of the ways I've used them is to make mug mats.
This is another fun gift to make using the quilters squares but really you can make them out of any fabric. For all of you burlap fans I think they would look very nice with a stamped monogram.
Spice Filled Mug Mats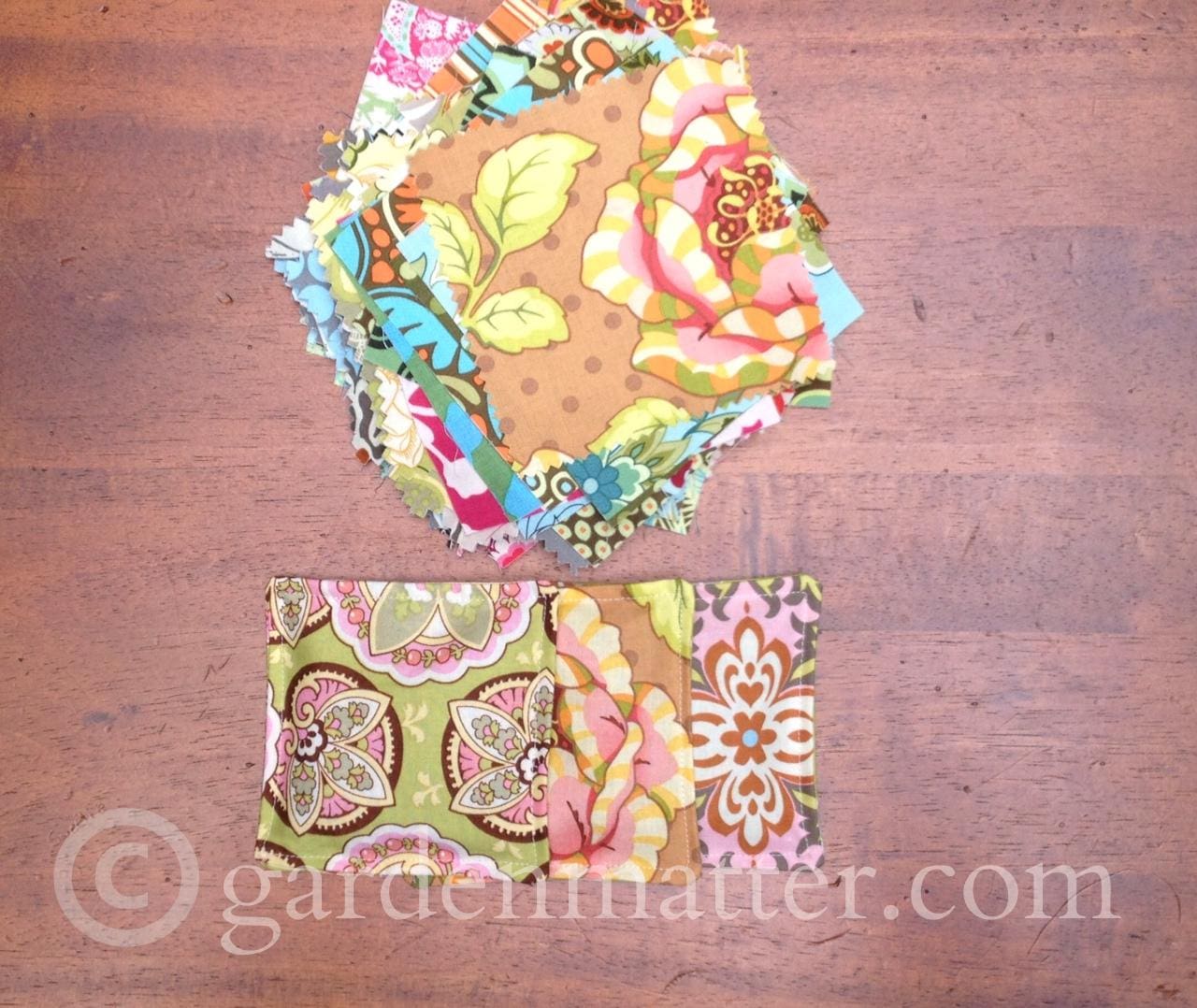 This post contains affiliate links for your convenience. Click here to read my full disclosure policy
Materials

2 – 5 inch squares of fabric (I used coordinated fabrics with a different top and bottom)
approx. 1/4 c. of spices (I used allspice, clove and cinnamon chips)
To make the mug mats simply sew a 1/4 inch seam with right sides together leaving a one- inch gap on one of the of sides. Cut the corners and turn right side out.
Fill them using a funnel about 1/4-1/3 full of the spices. For the filling I used allspice, cloves and cinnamon sticks. First I placed them in a bag and smashed them with a wooden mallet. You could use any spice you like. You can even buy cellulose fiber and scent it with a fragrance or essential oil.
After you fill the pouch, go back to the sewing machine and sew a border along the edge on all sides, enclosing the opening.
They are really quick and easy to make-even if you are a simple seamstress like me.