Scented mug mats are great gifts for teachers, friends or just to have in your home. Using beautiful quilters squares you can easily create these fragrant coasters.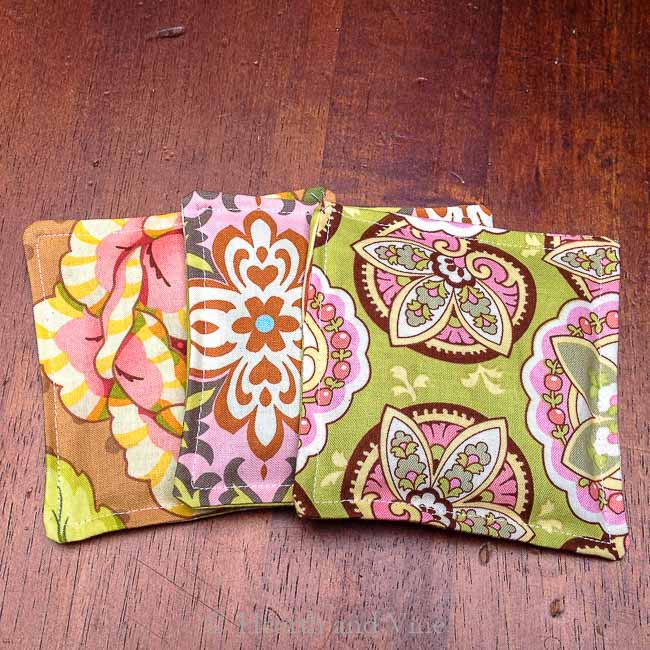 Did you ever buy a quilter's charm pack? They are five-inch squares of coordinated fabric for quilters. I have a sewing machine and I wish I had the time and patience to make a quilt because the fabric designs out there are crazy gorgeous.
However, I am guilty of buying charm packs. One of the ways I've used them is to make scented mug mats. Mug mats are coasters made from squares of fabric and filled with spices or potpourri. The idea is when a hot mug sits on the mat it helps release some of the scent into the air.
Spice Filled Scented Mug Mats
You can use the quilters squares or charm packs to make these but you can also make them out of any scrap fabric.
Also, if you are a big fan of burlap I think they would look very nice with a stamped monogram.
This post contains some affiliate links (that means if you make a purchase after clicking a link, there's no additional cost to you, but I will earn a very small commission. ) i.e. as an Amazon Associate, I earn from qualifying purchases Click here to read my full disclosure policy.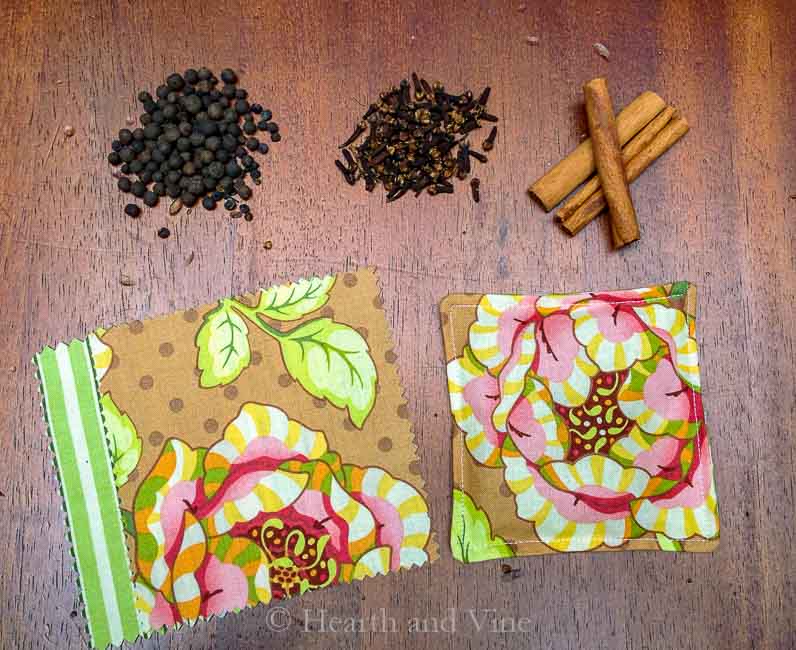 Materials Need to Make Mug Mats
2 - 5-inch squares of fabric (I used coordinated fabrics with a different top and bottom)
approx. 1/4 c. of spices (I used allspice, clove and cinnamon chips)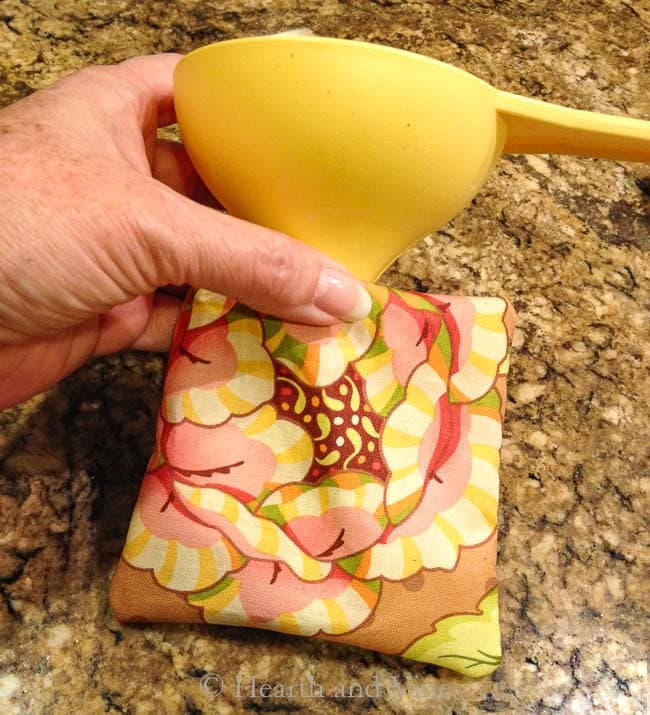 How To Make Scented Mug Mats
Start by matching two 5 inch fabric squares together with the right sides facing each other.
Sew a 1/4 inch seam around all four sides leaving a one- inch gap on one of the sides.
Cut the corners and turn right side out.
Fill them using a funnel about 1/4-1/3 full of the spices.
Turn under the open edge and sew a border along the edge on all sides, enclosing the opening.
Mug Mat Filling Ideas
For the filling, I used allspice, cloves, and cinnamon sticks. Placed them in a bag and smashed them with a wooden mallet first.
Other spices you may want to add or try are star anise, nutmeg, bay leaves, peppercorn, cardamom, and coriander.
You can also buy cellulose fiber and scent it with fragrance oil blends or essential oils.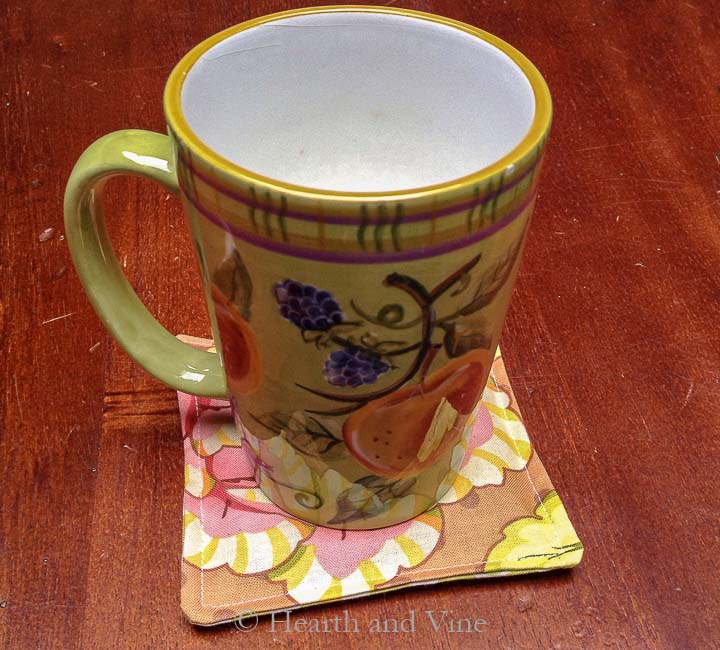 They are really quick and easy to make. If you don't have a sewing machine you can hand stitch them or try something like fabric glue
or stitch witchery
.
Place one in your family's stocking or wrap up a trio for a teacher, helper or friend.
I think it will be a valued and welcome fragrant gift to anyone on your list.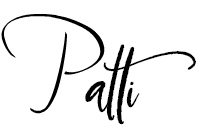 ---
P.S. If you enjoy crafting with spices you may like these Pomander Spice Balls or these Spice Filled Pumpkins. You can find them and much more on my DIY Projects Page.
Click Here to Save to Pinterest!