These pomander balls are simple to put together and make a beautiful decorative and fragrant statement for your home.
More Fragrant Projects:
Scented Waxed Pinecones, Dried Apple & Orange Potpourri, and Rosebud Ornaments
Traditionally, pomander balls are made from oranges and cloves placed in a pretty pattern and displayed on the table during the holidays. They're so pretty and I really love the way they look and smell. However, I thought why not try making some with foam balls and use different spices to make a wonderful fragrant grouping for the table.
This post contains some affiliate links (that means if you make a purchase after clicking a link, there's no additional cost to you, but I will earn a very small commission. ) Click here to read my full disclosure policy.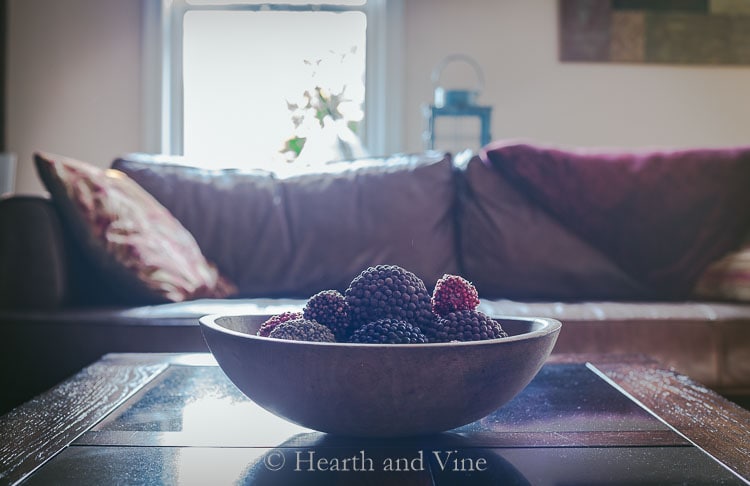 One of my favorite body washes is Pink Pepperpod from Molton Brown
. So, pink peppercorns were the first spice that came to mind when making these fragrant orbs. I also used green peppercorns, cloves, allspice, and juniper berries.
Supplies
1.5 inch Styrofoam Balls
3 inch Styrofoam Balls
Brown Craft Paint
Whole Cloves
Allspice Berries
Juniper Berries
Pink Peppercorns
If you have the time it's a good idea to paint the styrofoam brown first. This way any small spots that are not covered will not be noticeable.
However, if you look closely you'll see that I was in a hurry and made some of them without painting them first. I'm okay with it, but if you have the time I think it's worth it.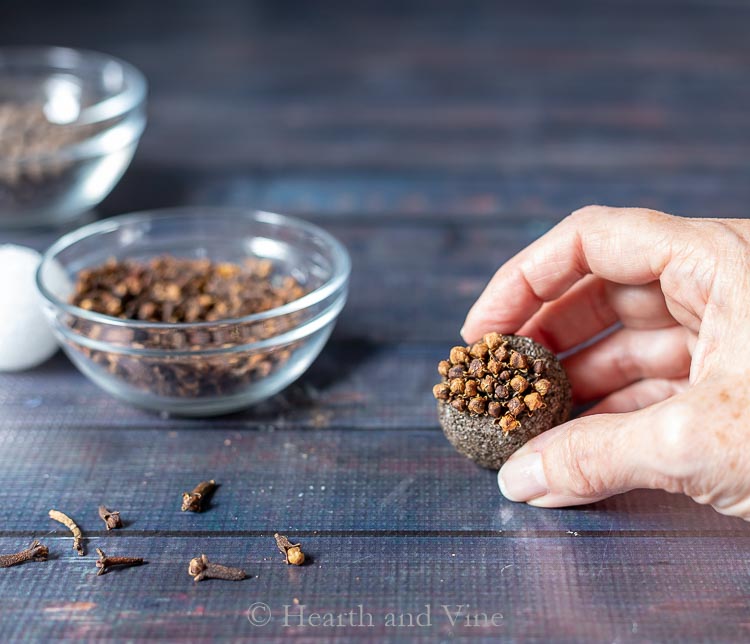 Using cloves are super easy because you can easily stick them directly into the foam ball. You don't need to use any glue.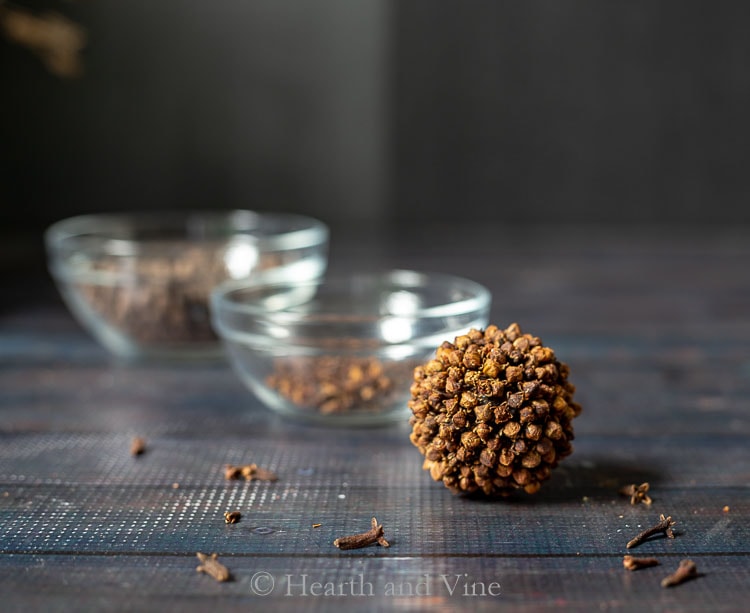 It really wasn't too hard to fit them tightly together. And, because this ball was painted brown you can't see any white.
Since the other spices I used were all round shaped I couldn't stick them into the balls so I went with a low temp hot glue. Working in small areas at a time place the spices as tightly as you can until the ball is covered.
For the smaller spices like the peppercorns, I would put a little glue on the ball and then press it into a shallow dish of the peppercorns.
Then mold it with my palm to cover the area. You can then go back and fill in spots if needed later.
Other Spices for Pomander Balls
Star Anise

Coriander Seeds

Mustard Seeds

Black Peppercorns

White Peppercorns
This project is a little messy and a bit tedious but the wonderful fragrance you get while working, and afterward, makes it worth the time and effort.