Learn how to make this beautiful stovetop potpourri to give to your family and friends during the holidays. Makes a great hostess gift too, but be sure to keep some for yourself to make your own home smell wonderful.
I really like to give out gifts during the holidays to just about everyone I know. My family and friends, co-workers, and all of those people who have helped us throughout the year. You know, the mailman, babysitters, teachers, hairstylists, etc.
Our list typically ends up being a minimum of 50 gifts, and though we often have other gift ideas, or give cash tips, I just think it is nice to also give a small handmade gift as a "thank you" during this special time of year.
So what can you make in a reasonable amount of time that won't break the bank? Well, I haven't decided on this year's gift, but a few years ago I made containers and bags of stovetop Christmas potpourri. You know the kind that you simmer on the stove and make your entire home smell all warm and cozy.
This post contains some affiliate links (that means if you make a purchase after clicking a link, there's no additional cost to you, but I will earn a very small commission. ) i.e. as an Amazon Associate, I earn from qualifying purchases. Click here to read my full disclosure policy.
I've posted about this gift as one of three quick and easy homemade gifts, but haven't written a specific post about it. So today I thought I'd give you a few more details about this easy, affordable homemade gift for the holidays. Of course, this would also be a nice hostess gift any time of year.
Making Stovetop Potpourri
Many of these herbs and spices can be found locally, however, I have included online links to buy in bulk for your convenience. You also use mint, thyme, pine needles, lime, or ginger. Whatever scents you like.
TIP: To dry your own orange slices, refer to the post: How to Dry Orange Slices.
This simmering potpourri was placed in a bag as shown above with a tag that reads:
"Place some or all of the ingredients in a pot of water and heat on low, adding more water as needed."
You can find a sheet of tags ready to print here
Maybe you don't have as many to make. In this case, you could give a larger amount of the ingredients, and place them in mason jars, or these pretty Weck Canning Jars, which are fun and unique gifts themselves.
Can You Use Simmering Potpourri in a Slow Cooker?
Yes. It works great in a crockpot or even a large one where the amount of water is much larger meaning you will not have to add water as much. And you can place it anywhere in the house near an outlet. Just fill the crock pot 3/4 of the way with water, add the potpourri and turn it on high with the lid off.
How Long Does Stovetop Potpourri Last?
You can reuse it for a few days. You can even stick the entire pot in the refrigerator and reuse it the next day. The unused potpourri in the jar should last a long time. Especially if you keep it in an air tight container.
Safety Tip:
This is meant to be simmered so don't boil it. Always keep an eye on the water level for safety reasons and because burnt potpourri smells bad and could ruin your pot.
This potpourri recipe can be put together in no time. It's a pretty gift that you can give to all of the special people on your list without breaking the budget.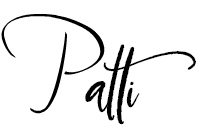 ---
More Natural Scented Projects
Print
Simmering Stovetop Potpourri
Learn how to great this beautiful stove top potpourri recipe to give to your family and friends during the holidays. It's a natural way to create an air freshener for the home.
Materials
Bay Leaves - 1/2 pound

Cinnamon Sticks - 1/2 pound

Whole Cloves - 1 pound

Whole Allspice - 1 pound

Dried Orange Slices -12 - 18

Weck Canning Jars - 6

Ribbon or Jute
Instructions
Layer the potpourri in the jars starting with the whole allspice followed by whole cloves.

Next, add cinnamon sticks and bay leaves.

Finish with a few orange slices on the sides to show off through the jar.

Print out the directions and tie onto the jar with jute or a ribbon.
Notes
You could make these with cellophane bags. They are less expensive than the weck jars. You could also use a mason jar or recycle old jars for this fun craft.