Learn how to make 3 quick and easy homemade gifts from ingredients you can find at your local grocery store. Perfect for party favors or hostess gifts.
3 Quick & Easy Homemade Gifts
If you are looking for some last-minute gifts look no further. I have three ideas for homemade gifts which are all very easy and are always well received. Each one can be made at home with normal grocery store items. Package them in clear gift bags or even the cute holiday zip bags at the store. Add a little tag and bow and you are all set.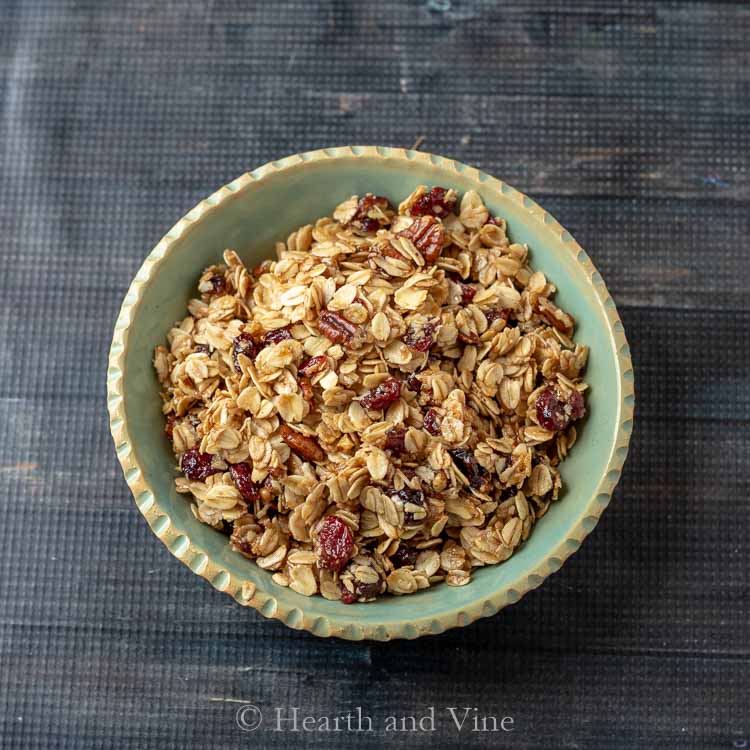 This is easy to make and a nice healthy treat that anyone would enjoy. Mix it up by adding your own favorites. Mine has Craisins and pecans but you could include chocolate chips, golden raisins and any variety of nuts.
These are especially nice to bring to a party. I often set out a bowl at the bar for guests to snack on. Once again you can vary this recipe to your taste. I used pecans but walnut and almonds work great too. You could even make a mix of different nuts and if you're not a fan of red pepper flakes, simply leave them out.
This was my gift to everyone two years ago. They loved how pretty it looked in the package and many told me later how great it made their home smell. I bought all my ingredients online but you can find most of them at the store except for the dried citrus although you can make your own by baking slices on low heat around 250 for 2-3 hours. Other variation ideas could include cranberries, star anise and rosemary. It's fun to get creative and come up with a winning combination.