Create a beautiful centerpiece with an old rustic box filled with candles, dried hydrangea, cedar, and seeded eucalyptus.
Dried Hydrangea & Seeded Eucalyptus Centerpiece
Here's a closer look at our centerpiece from the Christmas Home Tour. I knew I wanted to use some of the pretty dried flowers from my hydrangea bushes this year.
Lately, I have become obsessed with all vintage and rustic boxes I've noticed all over the internet. So when I visited a new antique store that opened in my area, I found the perfect box that had a little grey-green patina. It was just the size I was looking for to adorn our dining room table.
To create the centerpiece fill the box with floral foam to hold three glass candles. Then gently place the dried hydrangea in and around the candles.
Next, add some greens from like this cedar, that you can purchase or use something from your backyard.
Seeded eucalyptus was next. I'm always so excited to see it here during the holidays all the way from California. It smells soooo good.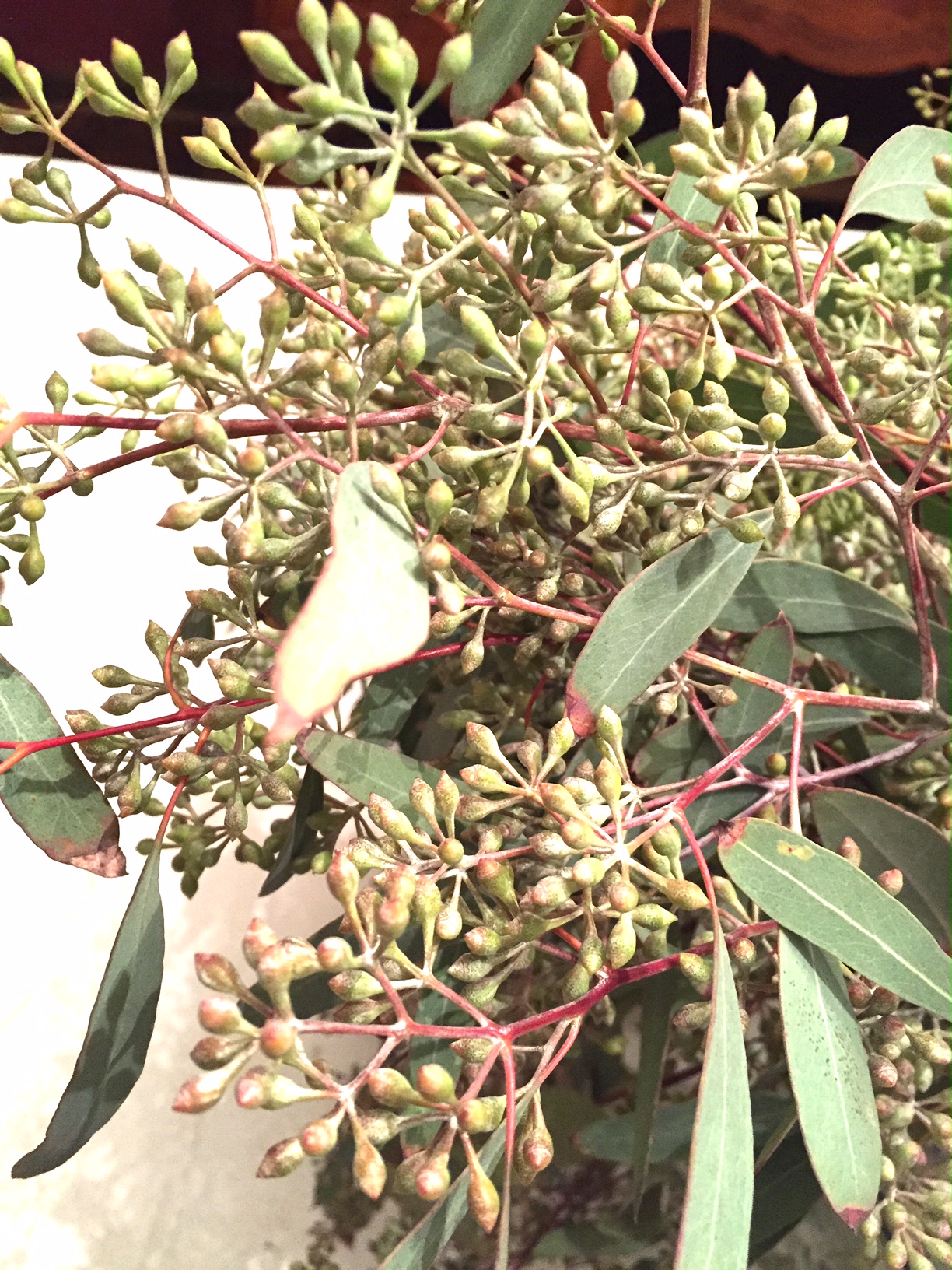 The vendor said it dries well, an added bonus since I will be making this quite a few days early. If you buy a couple of bunches you can also make a beautiful garland for your mantel.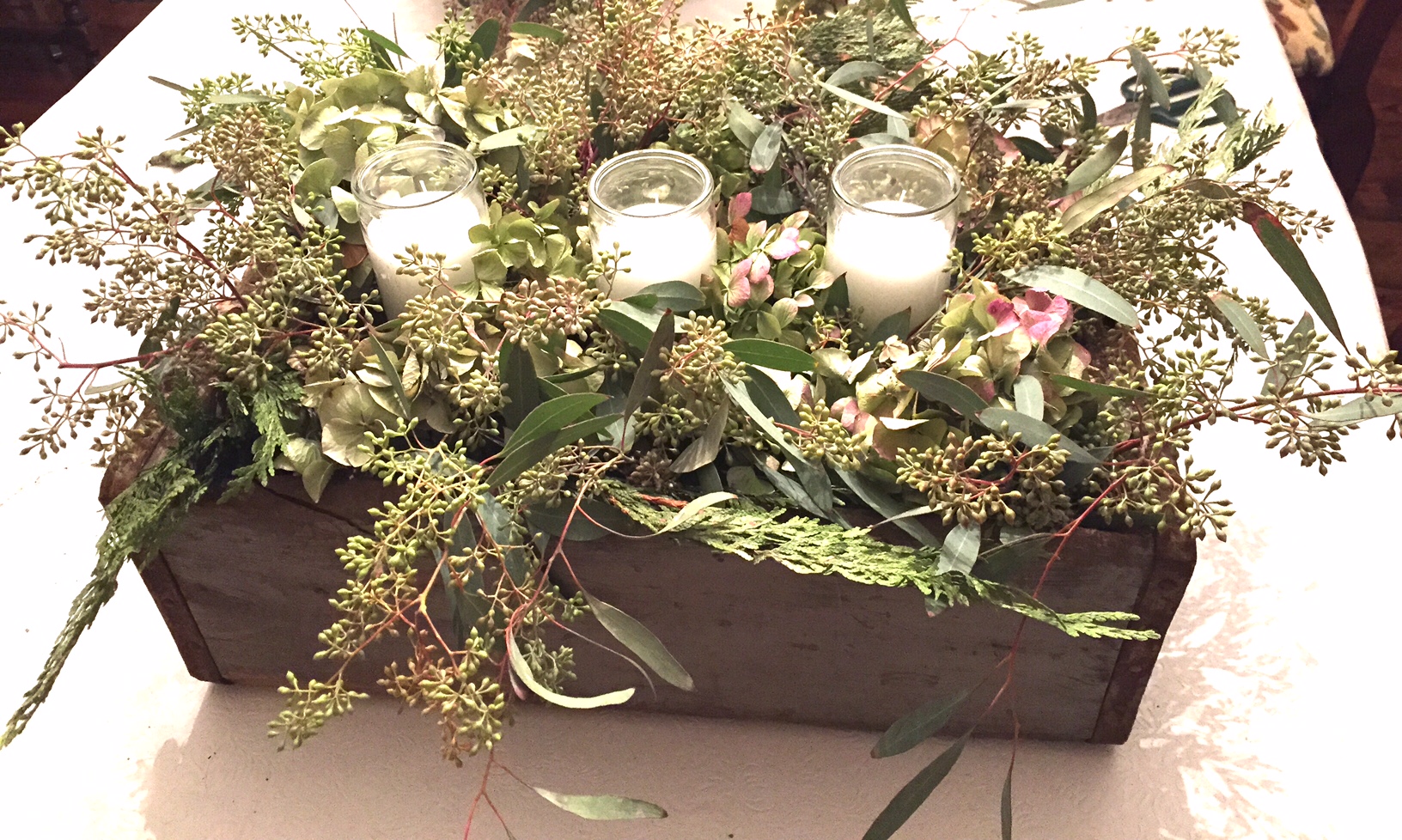 The eucalyptus does a great job filling in the container and adding that casual airy feel.
Initially, I thought I'd use some pine and juniper cuttings from the yard but I couldn't pass up the chance to have something a little unusual for this Pennsylvania gardener in the home.