This Pumpkin Pie Spice Cookie Recipe has all your favorite fall flavors you love in every chewy, crunchy bite. Perfect for dipping in your morning coffee.
More Delicious Cookie Recipes:
Fresh Cranberry Shortbread Cookies, Double Chocolate Chip, and Twisted Chocolate Chip
When you think of fall you probably think of pumpkins and pumpkin pie. I myself am not a huge fan of pumpkin pie, but everyone else in my family loves it. So when my sister invited us to her home for a family dinner, I challenged myself to make a pumpkin pie spice cookie recipe to bring for dessert.
This recipe is similar to my twisted chocolate chip cookie recipe with slight varying amounts, and no chocolate. Of course, there is the main ingredient, pumpkin pie spice.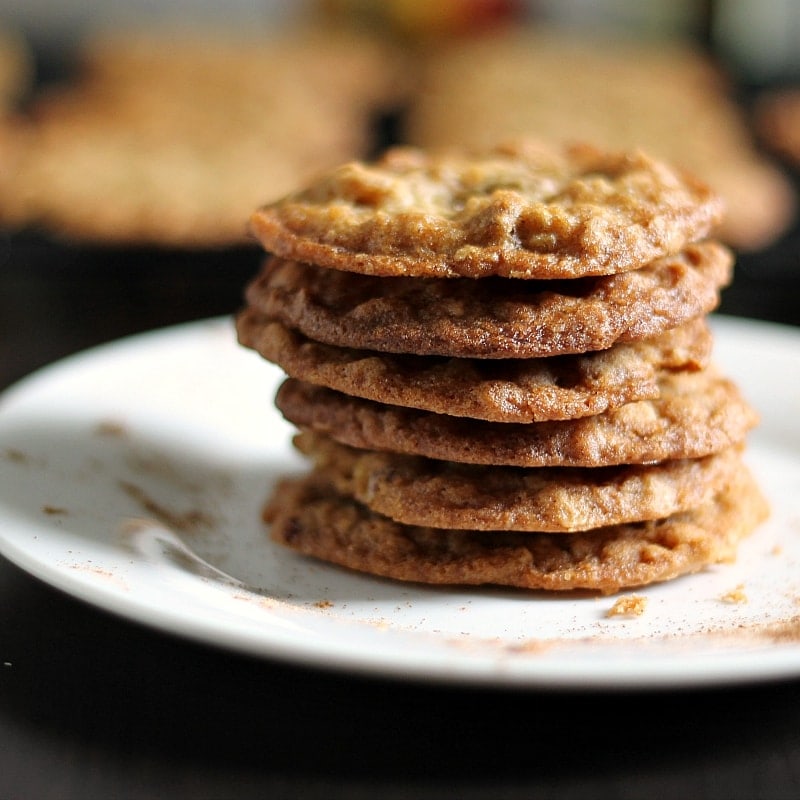 I used a mix from the grocery store, but you can make your own by combining cinnamon, ginger, nutmeg, clove, and allspice. Typically cinnamon is the strongest flavor but you can play with them to get the combination that suits your taste. Also, there are many recipes on the web that will give you an exact recipe to follow.
The result is a very thin, crunchy and chewy cookie, that would be great to dunk in your coffee or even a cold glass of milk.
This recipe makes around 5-6 dozen cookies. That's a lot of cookies.
Do you know, not a single cookie was left at the end of the night. I hope you like them too.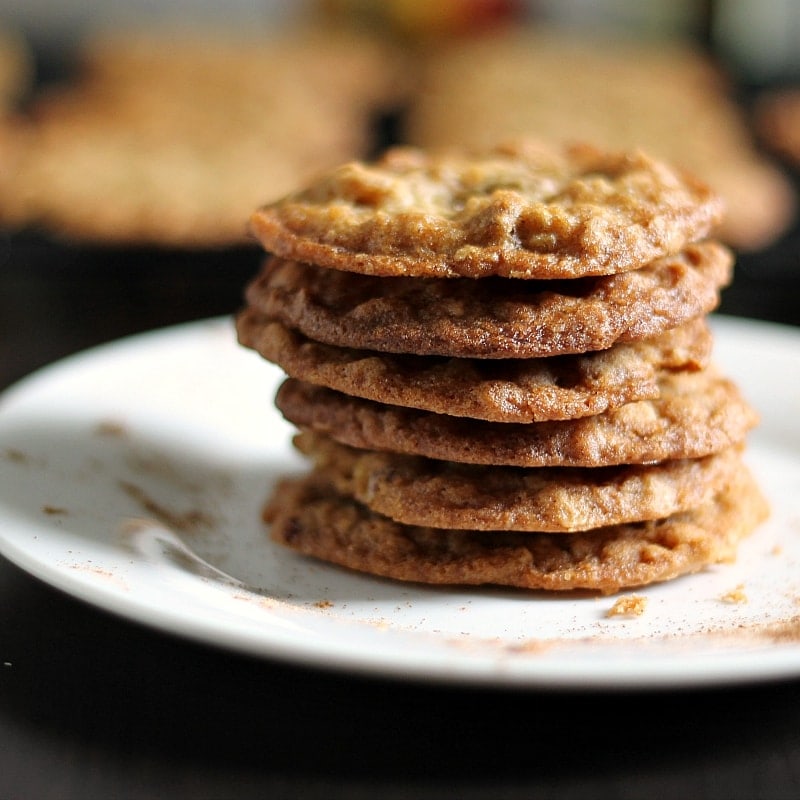 Pumpkin Spice Cookies
Ingredients
1 cup butter softened
1 cup brown sugar firmly packed
1 cup sugar
1 tsp vanilla extract
2 eggs
2 cups flour
1 tsp baking soda
1 tsp salt
1 1/2 tsp pumpkin pie spice
1 1/2 cups old fashioned oats
1 cup chopped pecans
Instructions
Preheat oven to 375 degrees
Cream together butter and sugars.
Add vanilla and eggs, mix well.
In a separate bowl combine flour, baking soda, salt and pumpkin pie spice.
Add 1/2 of the flour mixture to batter mix well.
Add remaining flour mixture, mix well.
Add oats and pecans.
Drop spoonfuls of dough (or use a small scoop) on cookie sheets and bake for approx. 8 minutes or until golden brown. Makes 5-6 dozen.
Pumpkin Pie Spice Cookie Recipe