These primitive fabric pumpkins are easy to make. They look festive as part of your fall decor and are filled with herbs and spices to give your home the warm and cozy feel of autumn.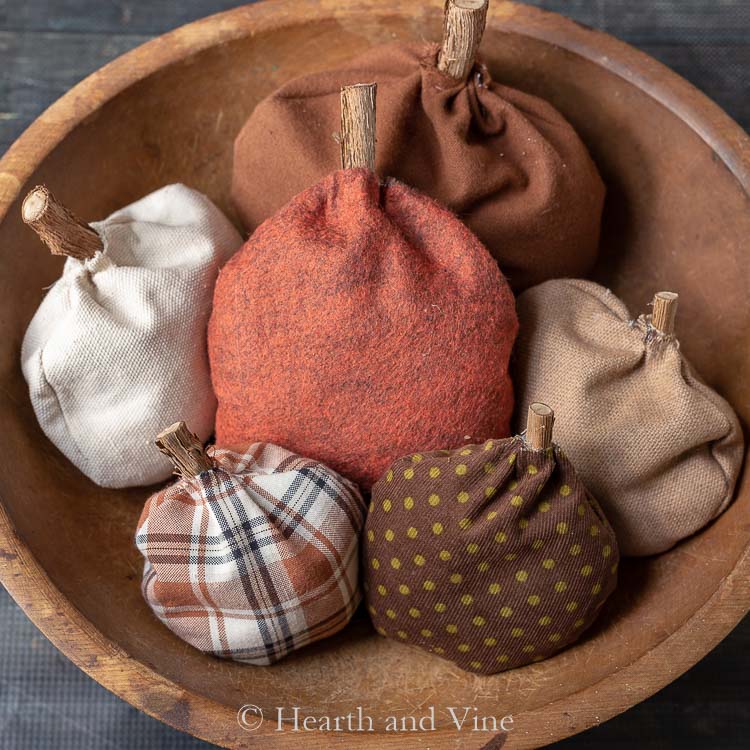 I wanted to come up with a way to bring some fall fragrance into the house along with my decorations. The first thing I thought of was some kind of sachet like these Spice Filled Mug Mats. Why not make something similar in the shape of a pumpkin?
This post contains some affiliate links (that means if you make a purchase after clicking a link, there's no additional cost to you, but I will earn a very small commission. ) Click here to read my full disclosure policy.
How to Make Scented Fabric Pumpkins
Supplies
These fabric pumpkins are rather rustic and primitive.
Start with a piece of fabric folded at the bottom (right sides together) in any size you like and trace rounded sides with a pencil.
Sew up the sides leaving the top open. Trim close to the stitching.
Turn the pumpkin right side out.
Fabric Pumpkin Filling
Create your filling by combining crushed walnut shells and other fall scented spices. I used allspice, cinnamon chips, rosemary, cloves, crushed bay leaves, and some juniper berries. You could also add fragrance oil or essential oils to the mix.
Make a funnel from a piece of paper by folding one corner on the bias and taping the edge once you get the size hole you need. I like using a paper funnel because it's easy to change the size to fit the material you are using.
Take a small section of a branch, vine or a small dowel rod to use as your stem.
Gather the fabric around the stick and use hot glue to keep it in place.
Alternatively, you can make a few running stitches at the top of the pumpkin.
Tip: Use a matching color thread. I used white to make it easy for you to see how it works.
Pull the thread together and gather the fabric around the stem adding a bit of hot glue to keep it in place. Tie off the thread and cut the excess.
Pretty cute, right? And it smells really nice.
I have them displayed on our coffee table in an old antique dough bowl. Last year this bowl held Pomander Spice Balls. I guess it's going to be an ongoing thing.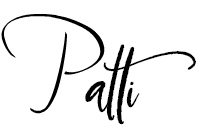 ---
P.S. You may also like this post about Simmering Potpourri or Homemade Orange and Apple Potpourri. For another fabric pumpkin idea try this Cinderella Fabric Pumpkin Tutorial. You can find these and much more on my DIY Projects Page.
Click Here to Save to Pinterest!