Why not use some leaves from your backyard to create beautiful leaf place cards for your Thanksgiving dinner guests? They are super easy to create and make a nice welcoming sight at the table.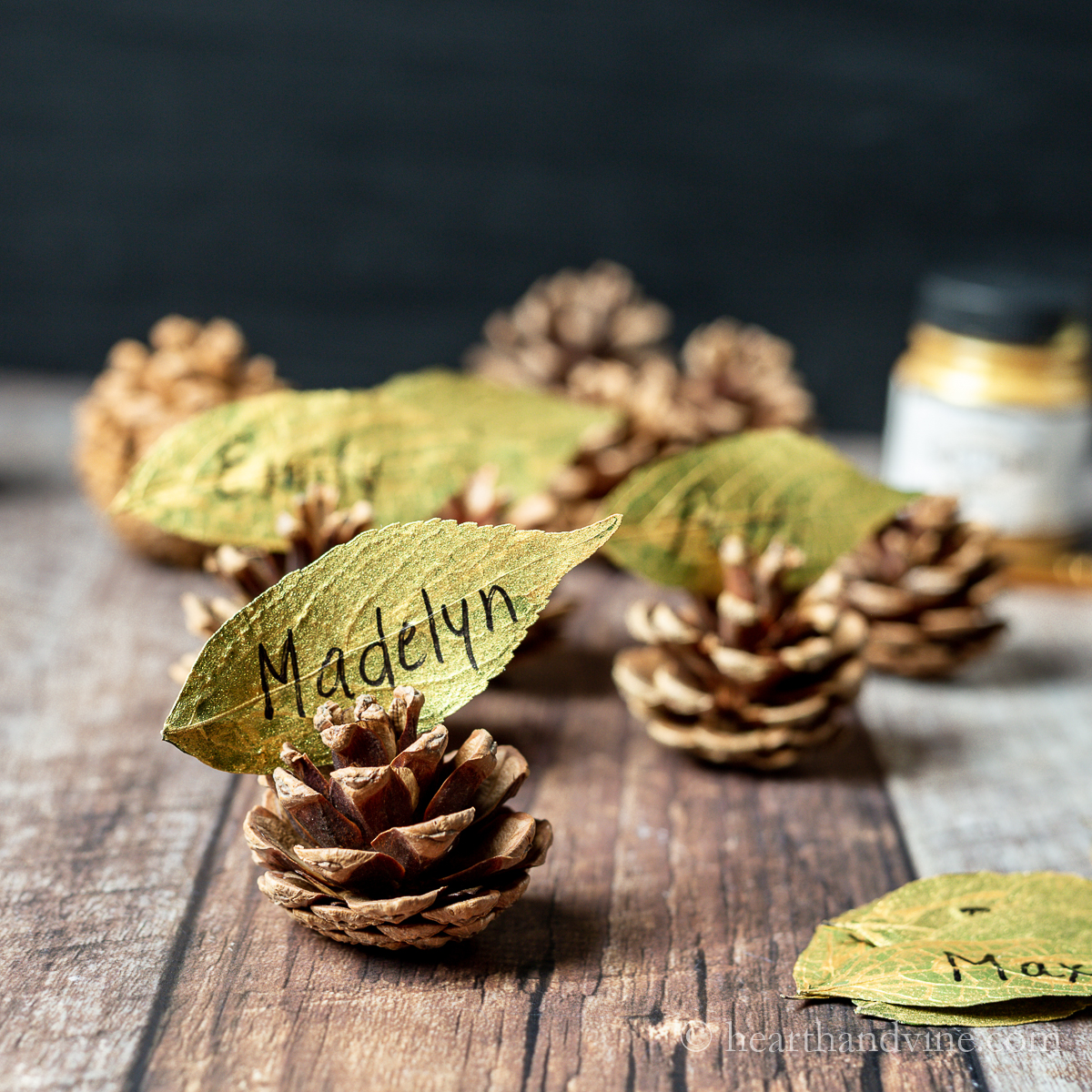 My daughter used to enjoy making place cards, especially for Thanksgiving. On other days when we had family over, we let people sit anywhere. Mostly because there were too many. However, on Thanksgiving, we try to squeeze everyone at the dining table or set up other tables in the house. So place cards come in handy and make a nice gift too.
How to Make Leaf Place Cards
Of course, you could print out cute name cards on paper but since I always like to use natural elements I tried using leaves again. These leaves came from my Beautyberry shrub. I chose them for their shape but you can use any leaves that you like. Try larger leaves or different shaped leaves.
Next, paint both sides with gold paint. It adds a little glam to the table and the warm hue is pretty for fall. If you have a large group to paint you could consider spray painting the leaves.
Since the leaves are fresh they tend to cure up as they dry. Just place them between some paper and use a slightly warm iron to press them flat.
Now you have several beautiful gold leaves to work with for your place settings.
Print or write the names of your guests with a black sharpie. Then use pinecones to hold them into place.
I chose to print mine because my handwriting is not the best. However, if you have great penmanship or are able to do calligraphy that would be beautiful.
These gorgeous place cards would be great for any dinner party or even a beautiful wedding.
Just an easy way to welcome your guests with a personal touch that they can take home as a reminder of the special evening with family on this wonderful holiday.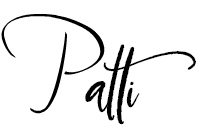 More Thanksgiving Table Decorations
Print
Leaf Place Cards Craft
Here's a great way to welcome your guests for Thanksgiving dinner by creating individual leaf place cards for each table setting.
Materials
Leaves

from your backyard

Gold craft paint

Black sharpie marker

Pinecones
Instructions
Pick some leaves from the garden or gather fallen leaves in the shape you like.

Paint the front and back of the leaves with gold paint.

Once dry place the leaves between some paper and go over them with a warm iron to flatten.

Write each guest's name on the front of a leaf.

Use a pinecone to hold the leaf place card.

Place the pinecone on the napkin in the center of the plate at the table.
Notes
I used live leaves but you could use colored leaves that have fallen for the year.
I like gold but you could easily use a different color of paint. Or don't paint them at all.
You can place the pinecones above the plate instead of on top.
You could also use mini pumpkins instead of pinecones. Just make sure that they have a stem and split the stem to hold the leaf.